Teaching your child to have an eye for
observation
can be lots of fun. Create a
spring photo scavenger hunt
with kids!
Here's how you can encourage them this spring to be on the lookout for the change in season.
Spring Photo Scavenger Hunt with Kids
There are a variety of ways that you can teach your child about science at home to enhance on the science curriculum at school.  Last week's After School Party  there were tips for Lady Bug Science and we've been sharing a bit more about S.T.E.M activities . Here's how we explored our community on a photo scavenger Hunt for Spring!
This week went went on several observation walks about our neighborhood to look for signs of Spring.  It seems to be a bit early in our parts of the world down in Florida, my apologies up north if you are still covered in snow with our photos.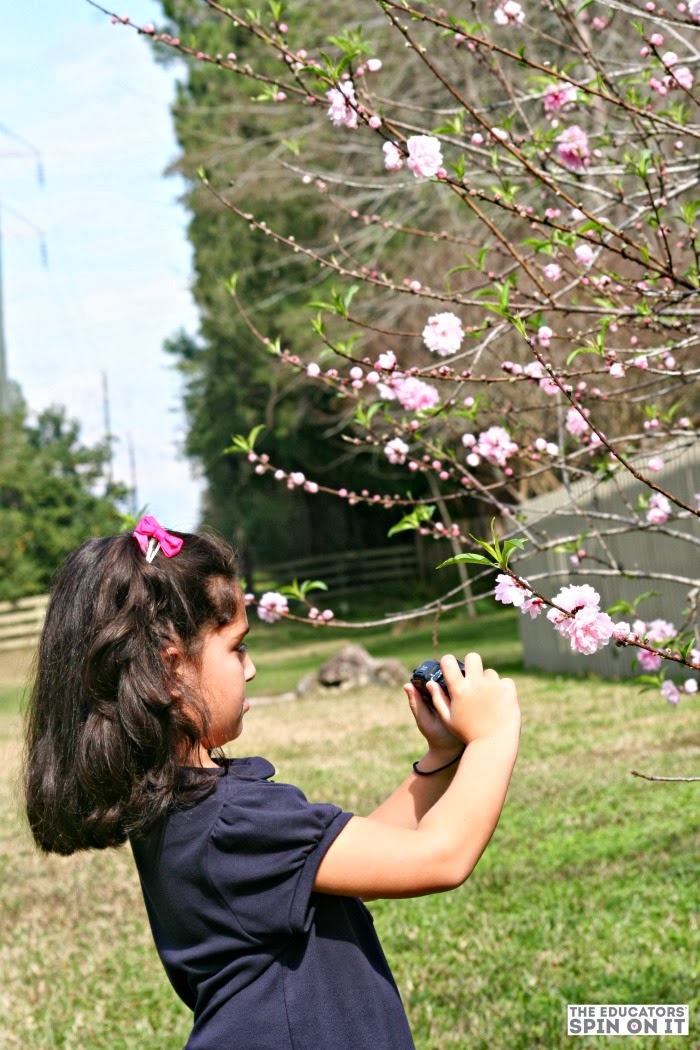 We have an older camera that we don't use as much any more so I was able to give it to my 7 year old for her to use it to do a scavenger hunt and find signs of spring as we walked each day.  Teaching her to use her eye of observation and deductive reasoning to find the things that are changing.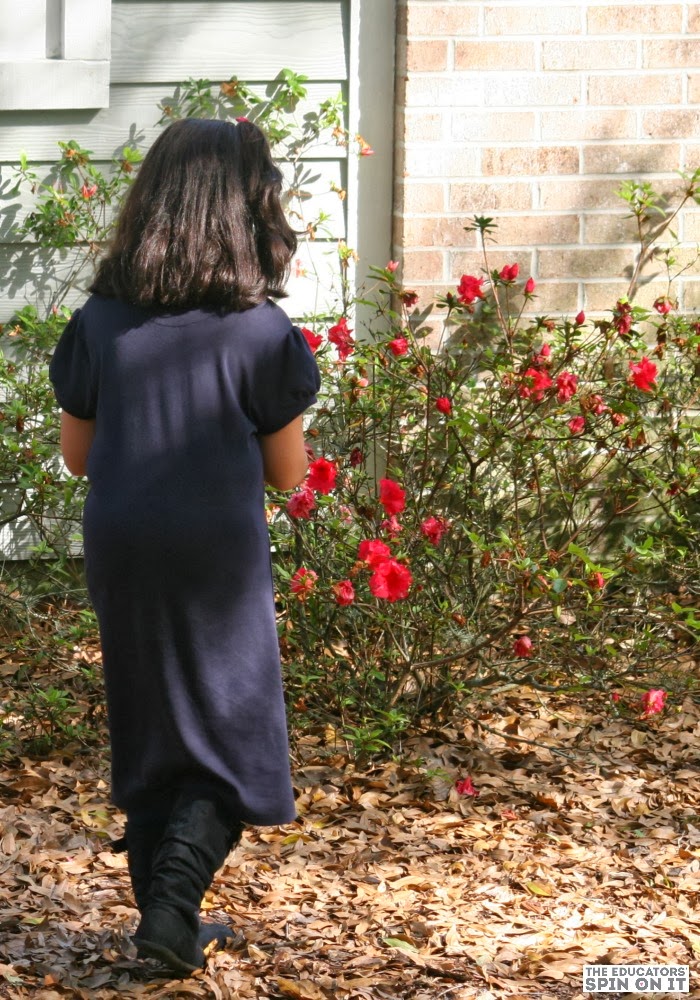 We happen to have quite a few trees that blossom in our community, honestly there's not that much in Florida so it's hard to find the changes.  We also were looking for bird to Count for the
Great Backyard Bird Count 
. Did you participate?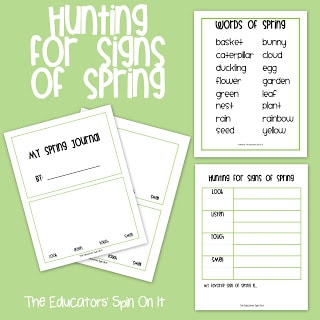 We'll use the images she took to also use as Writing prompts this spring.  Of course Mommy couldn't resist taking a few of her own while I was watching, who could resist these gorgeous blossoms?
Over the next few months we'll return to each our our photo spots and document with our camera and journal the changes she observes.  Do you have a special spot in your yard or community that you enjoy watching change in spring?
Have you seed our
Gardening with Kids Series
featuring Learning & Growing in the garden.  You can follow along and join the fun using the hashtag #plantaseed