Being a Mom is a tough job!  On the moments when it seems overwhelming, stop to think about and celebrate the great things about being a mom.  It may be something big or small, but we hope it brings a smile to your face.  Find out what some of our friends have said are the best perks of being a mom!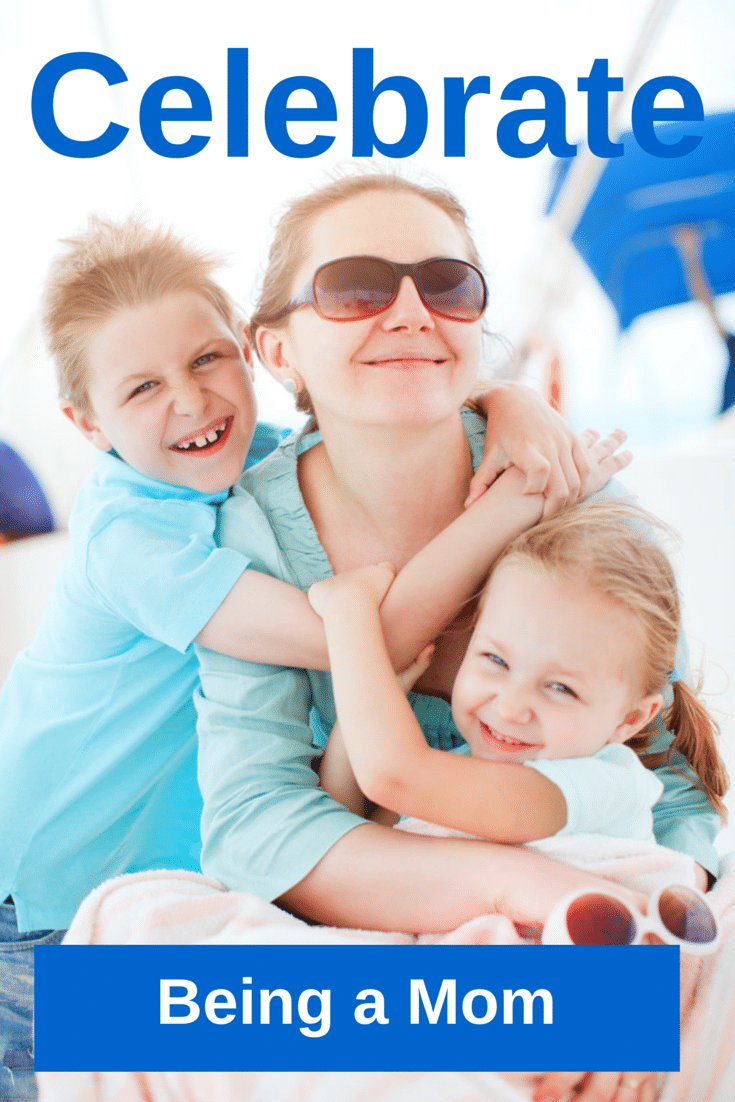 Celebrate the Great Things about Being a Mom!
I asked some of our friends what they thought were the biggest "perks" of being a mom.  Here is what they said.  
If their names have a hyperlink, click on that link and it will take you to their blog where you can read more about their parenting adventures!
The biggest perk for me is unconditional love pouring from this human being that I brought into the world. ~ Natalie
Reliving childhood. I lost a piece of my childhood to cancer and cancer treatments, but I feel like motherhood filled in that piece I was missing. Also an excuse for playing with toys again! 

~ MaryAnne
One of the perks of being a Mom is that I get to craft, play, and learn right alongside my little boy! I love it!  ~ Vanessa
Being able to have breakfast with my kids each morning before they go to school.  ~ Sarah.
 

Realizing how imperfect and flawed I am but hoping that they will see that EVERYONE is imperfect and no one will love them as much and as hard as I will. ~ Alicia
Having lots of tiny little socks to wash. ~ Meghan
 

The patience I learn and character building that comes from raising a child turns me into a better person. ~ Menucha
I see a lot more daylight since having my little guy. Before he was born I wasn't certain that 5am existed yet now it is my most productive time. Of course the overwhelming and unyielding love is an added bonus! ~ Kyla
For More Parenting Articles Here at The Educators' Spin On It, you may enjoy:
What are YOUR perks of being a MOM?