Learning about other cultures during the holidays with kids can be fun.  Here's how to create an ornament using another language.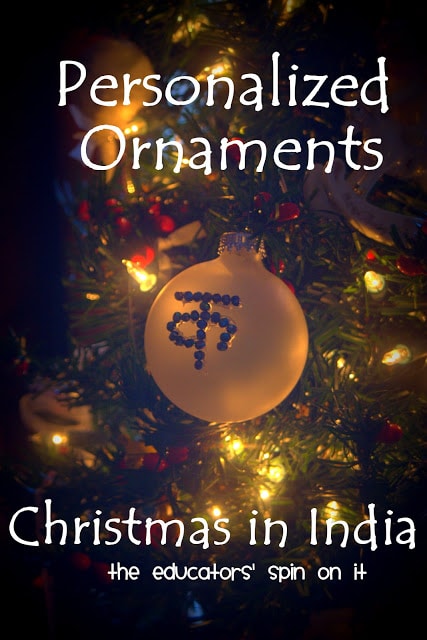 The very first time I arrived in India I stepped out of the car from the airport and heard a very familiar tune…. I stood there for a moment observing the Diwali lights and realized that I was hearing Jingle Bells, Jingle Bells coming from the lights at the house across the street from my husbands home.  The second time I visited was the day after Christmas and you could see homes here and there throughout New Delhi with their Christmas lights and Christmas stars in their windows. Christmas is observed in India if you look for it.
"People from different religions live together and all the festivals are celebrated with great joy and enthusiasm irrespective of the religion." 
Source: Tourist Places India
India has mainly Hindu and Muslim however over the years Christmas has become an annual ritual celebrated by many.  There are around 3% of the population who are Christians that attend a midnight mass where the churches are decorated with poinsettias and lit with many candles.  However you can also observe it being celebrated in a secular way by finding Christmas trees in the malls, upscale hotels, and in front of some sweet and card stores at Christmas time.
When I discussed Christmas with my husbands family who live in New Delhi, which is a very large city, they said that in their family the did observe Christmas.  They had the day off from work and from school, which is common for many holidays in India.  They said that they exchanged one gift with each other.  My mother in law even mentioned that she had Christmas Performances at her school which was run by Christian missionaries.  I'm sure other regions in India are different as well.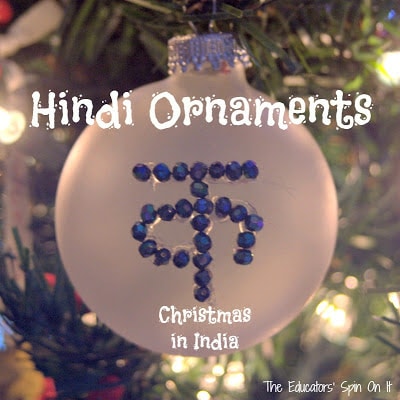 I'm so excited to share with you ways that are family is teaching our children about their heritage from India.  Here's a fun way to create an ornament using your child's initial in another language.  We choose to make both girls first initial in Hindi to hang on our Christmas Tree. My sister in law had this brilliant idea last Christmas and shared it on her website, Niwas – Where Our Heart Belongs.  She wanted me to share this with our readers too!
Personalized Hindi Ornaments
To make simply use a glass ornament and hot glue sequins onto it using the outline of the letter your child's name starts with.  Click here for the Hindi alphabet and resources for kids .  You could very easily so their whole name with smaller sequins too or in another language.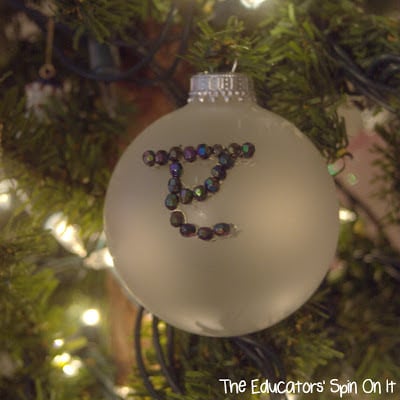 For my daughter's first Christmas here is a little  baby onesie shape that was created for her.  On the front it's letter K and on the back it's letter K in Hindi.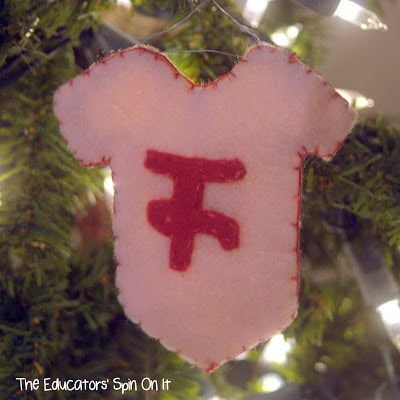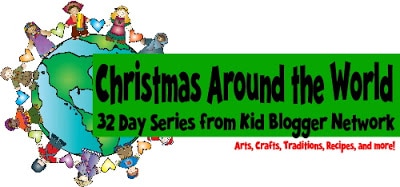 I hope you have enjoyed your virtual trip to India to celebrate Christmas.