Clifford the Big Red Dog has hundreds of picture books and beginning reading books for young children. We like to combine Clifford books with hands-on learning games. This connects and extends the literacy experiences for children.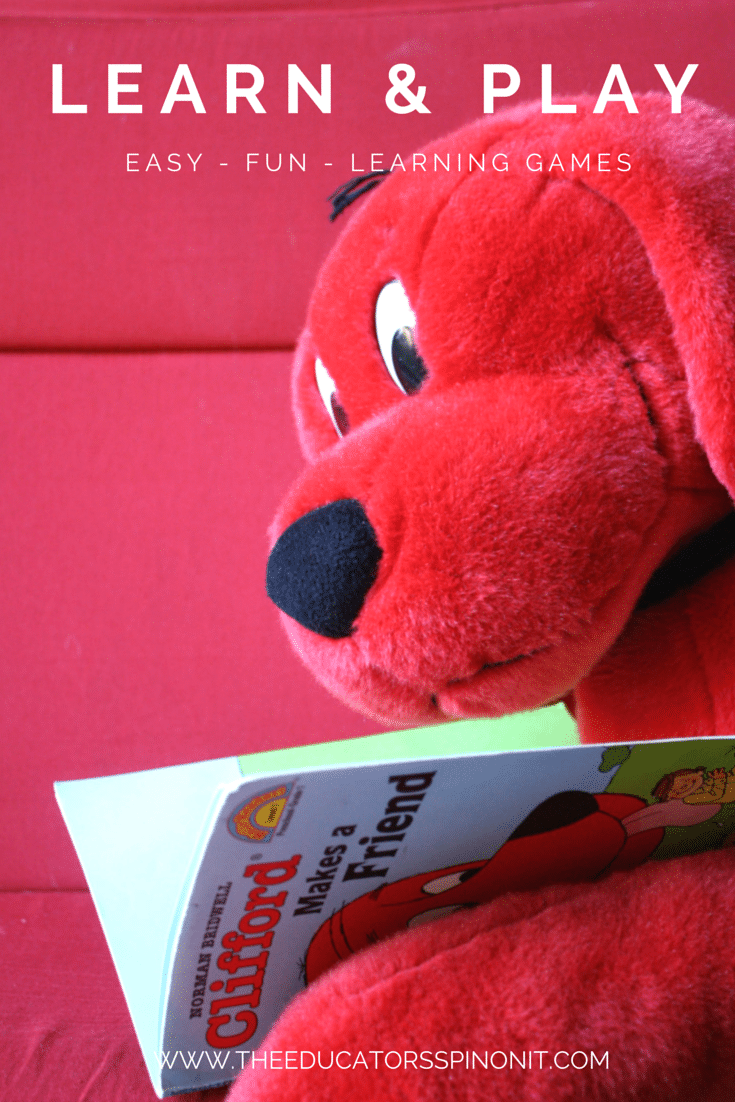 Here are a few easy to make, fun to play learning Clifford Games. These Clifford games require no preparation, no technology, and only a few materials.
This article contains affiliate links
Clifford Games for Kids
LETTER Clifford Game
Objective: Learning Letters.
Materials
How to play the LETTER Clifford Game
Hide the ABC cards. Have the toy Clifford help "sniff" out the letter cards. Say the name or letter sound on the card as they are found.
* Challenge – have your child name a word that begins with that sound.
NUMBER Clifford Game
Objective: Counting numbers 1-10
Materials
Clifford Books
Pencil
Paper
How to play the NUMBER Clifford Game
Open a Clifford book. Have your child count how many images of Clifford are in the book. Write that number on a piece of paper. Repeat with an additional book. Compare the results.
Catch Clifford Game
Objective: Strengthen hand-eye coordination and gross motor skills.
Materials
Laundry basket – optional.
How to play the CATCH Clifford Game
This game is just as it sounds. You toss the Clifford toy to the child and they toss it back to you. The soft shape makes it easier to catch than a small ball. Repeat the activity moving further apart. You can make a version of Clifford basketball by using a laundry basket too.
Additional Clifford Activities
Scholastic has a fantastic resource for even more Clifford Activities and PBS kids has a few more Clifford Activities too!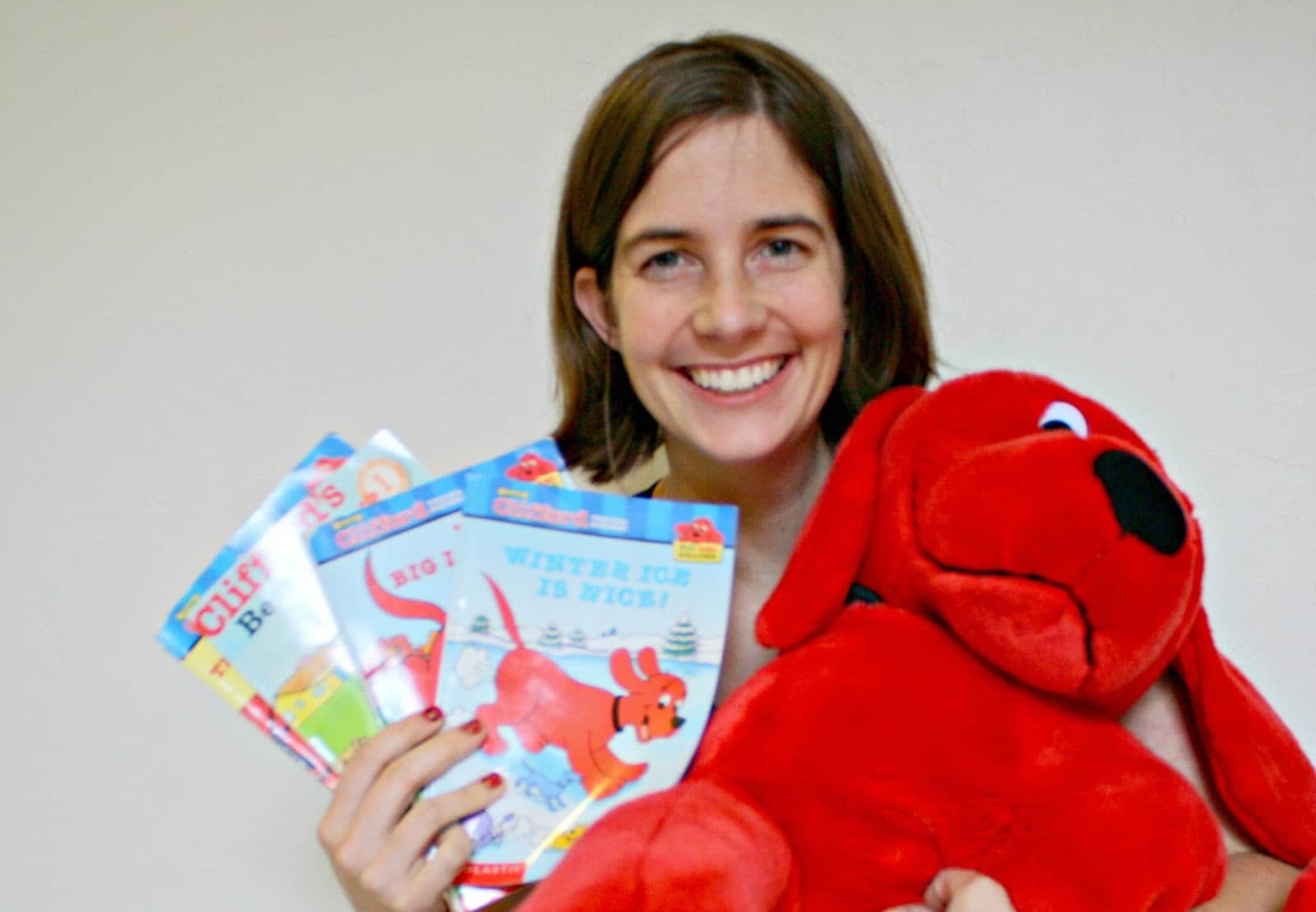 Clifford Books to Read with Clifford Games!
Clifford has snuck his way into our bookshelves in over 30 books. Yup – this is ME with a few of our Clifford books! I like how the books are designed to teach children how to navigate life's problems such as being nervous to try new things, helping others out, and not judging a person before you get to know them.
They also have a good variety of beginning readers and books for parents and teachers to read with children too.
Here are just a few of Cliffords books that we have on our shelves. Read one and play a fun Clifford Game afterwards!
For more Preschool Learning Activities, you may also enjoy.