After a day of learning at school, it is important for our grade school children to have a relaxing reading space to snuggle up and read in. A reading space should be practical and be a place for your child to let their personality shine. If children have the perfect place to read, chances are, they will be reading more!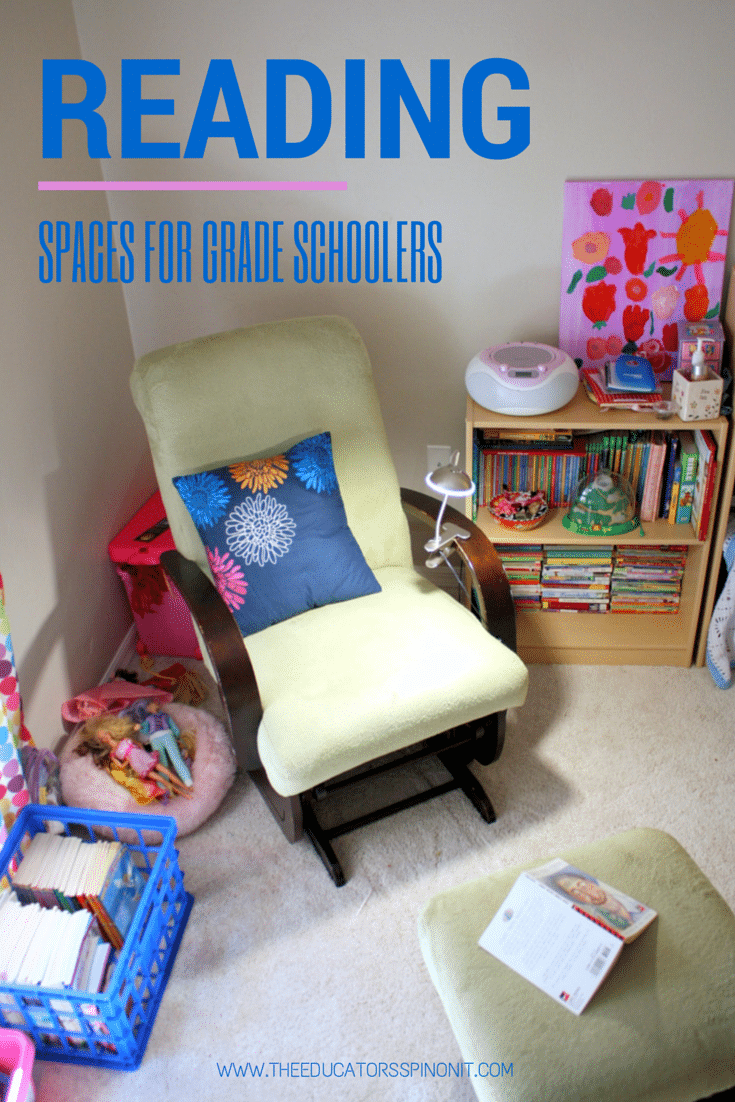 Tips for Creating Reading Spaces for Grade School Children
Here are some things to consider when helping your child to create a reading space in your home.
1.

Select an area with a comfortable chair, sofa, or bean bag. My daughter enjoys the calming rocking motion, so we brought my baby nursing chair into her reading area for her.
2.

Add pillows and snuggly toys to read with. Stuffed animals can be used to get more comfortable and be a friend to snuggle with after a long day at school.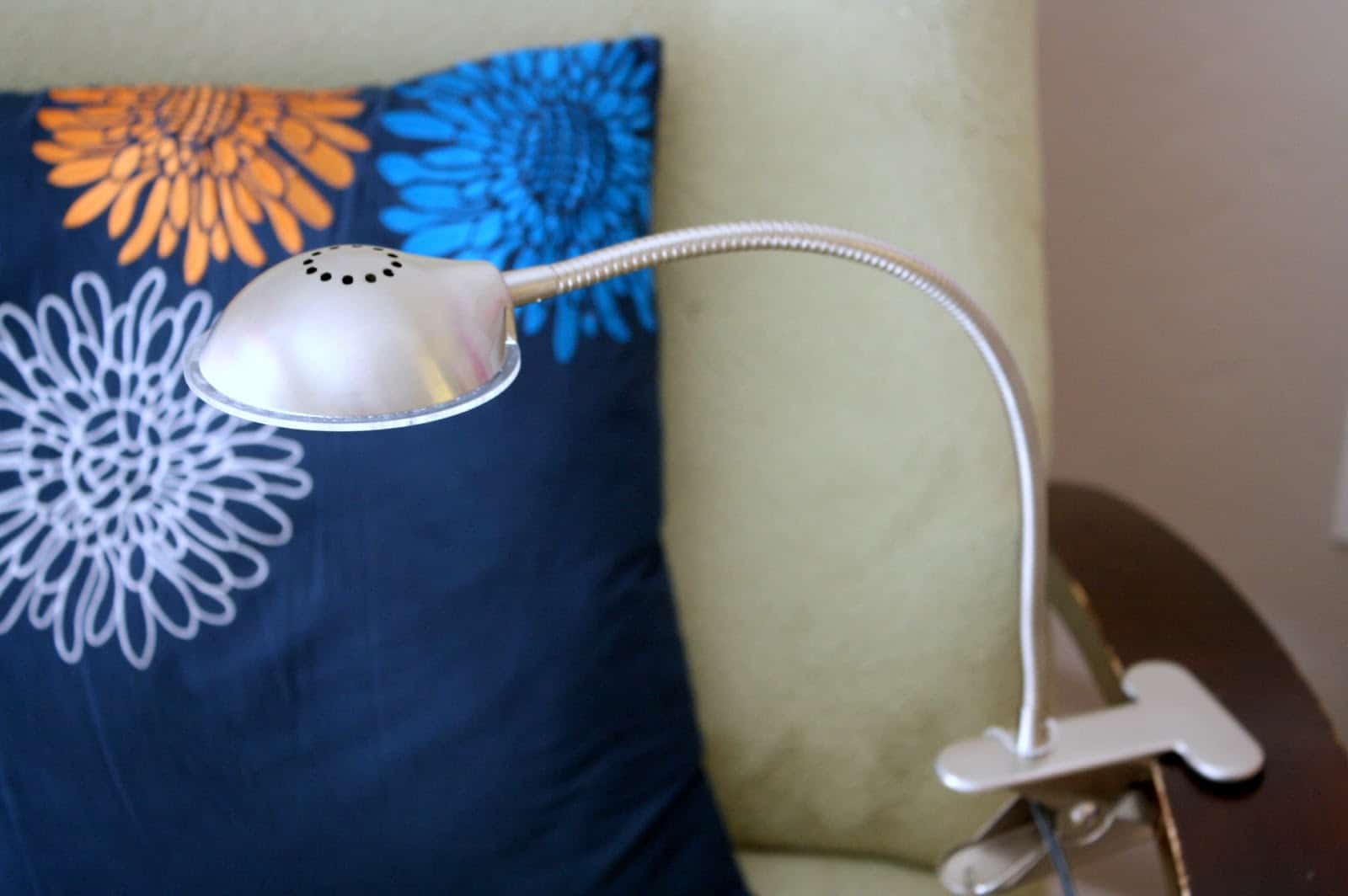 Add extra kid-safe lighting.
3.

Make sure your child's reading space has adequate lighting. A space with lots of natural light is best. Teach your child to open the drapes and/ or blinds when they are reading to illuminate the text. If this is not possible, add in low heat lamps that will provide lighting on the text. My daughter likes her adjustable reading lamp clamped to the edge of the chair. Good lighting will cause less eye strain and make the reading experience more enjoyable as well.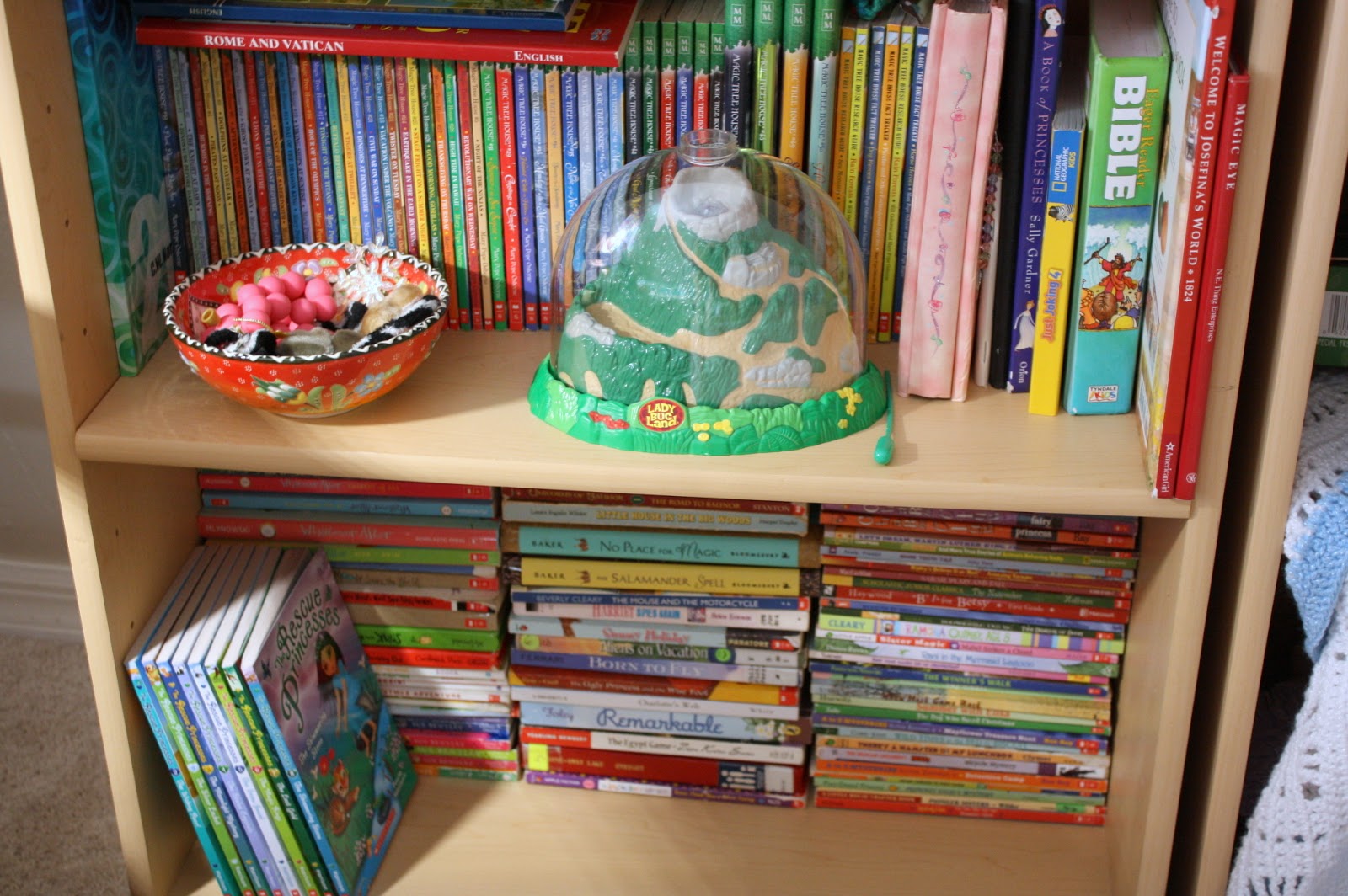 Use book shelves for storage.
4.

Provide storage for books. We use a combination of shelves and baskets to contain books. There is a specific basket for library books so that they are not mixed in with the books we own. Let your child arrange the books the way THEY want too. This will give them ownership over their reading spaces.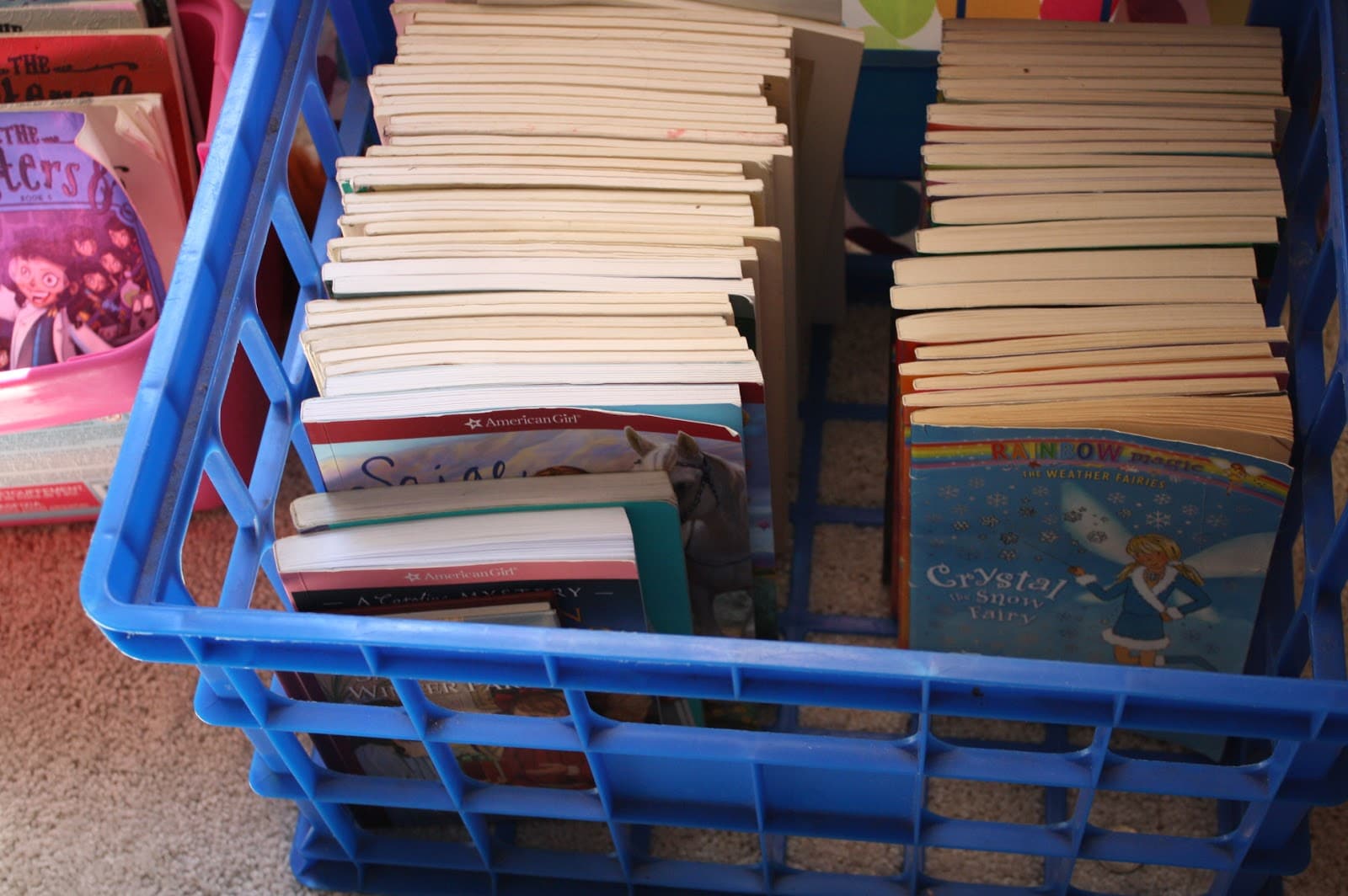 Use baskets for book storage
5.

Allow them to have a radio with CD's of soft, mellow music close by. Background music can often set the tone for a relaxing, enjoyable afternoon of reading. Children can also listen to books on CD in this reading space as well.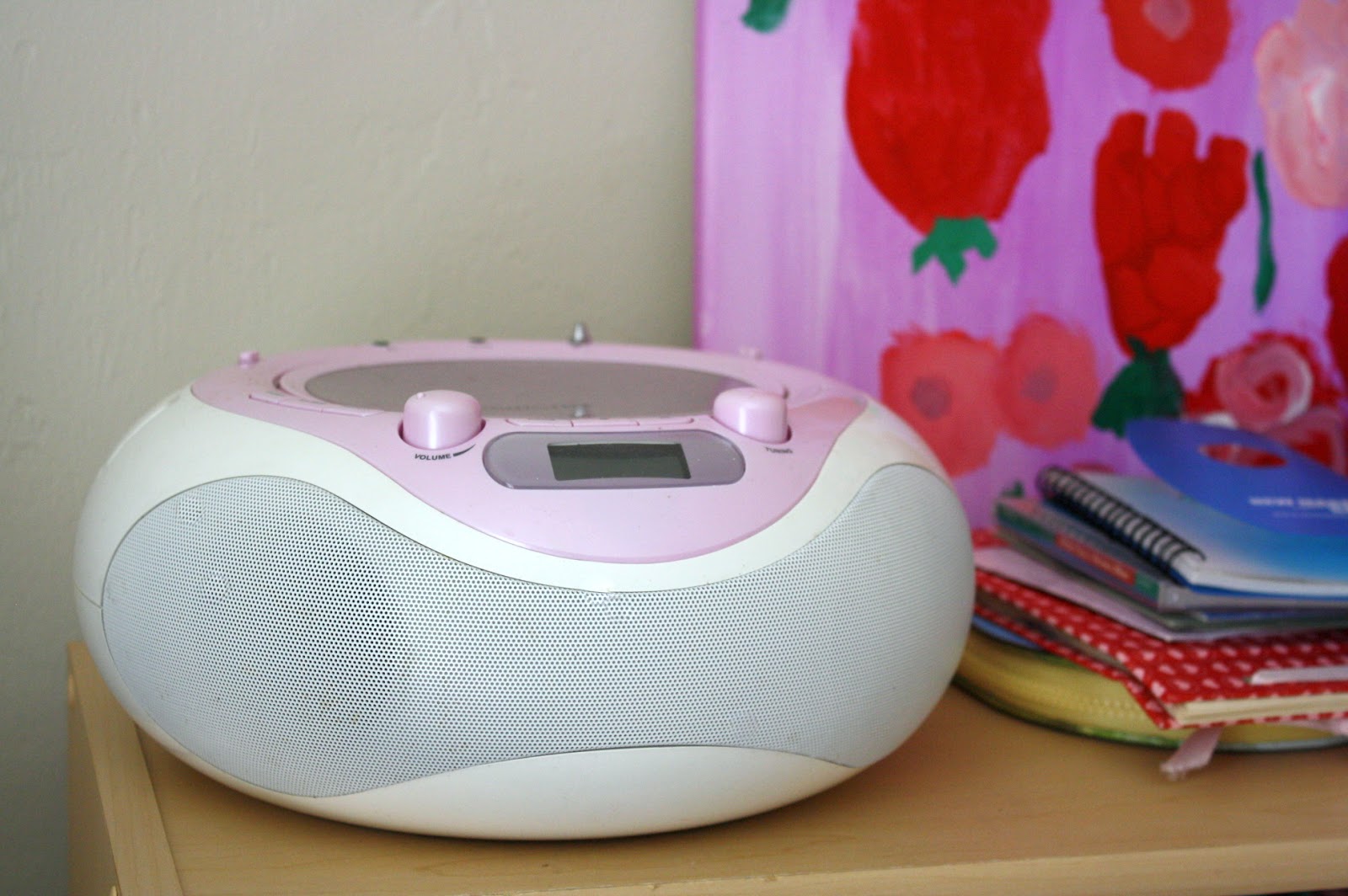 Encourage calming music.


For more After School Articles We

Recommend

:
How to Get Kids Excited about Homework