Summer is almost here! Temperatures are starting to warm up which means it must be time for a COOL snack!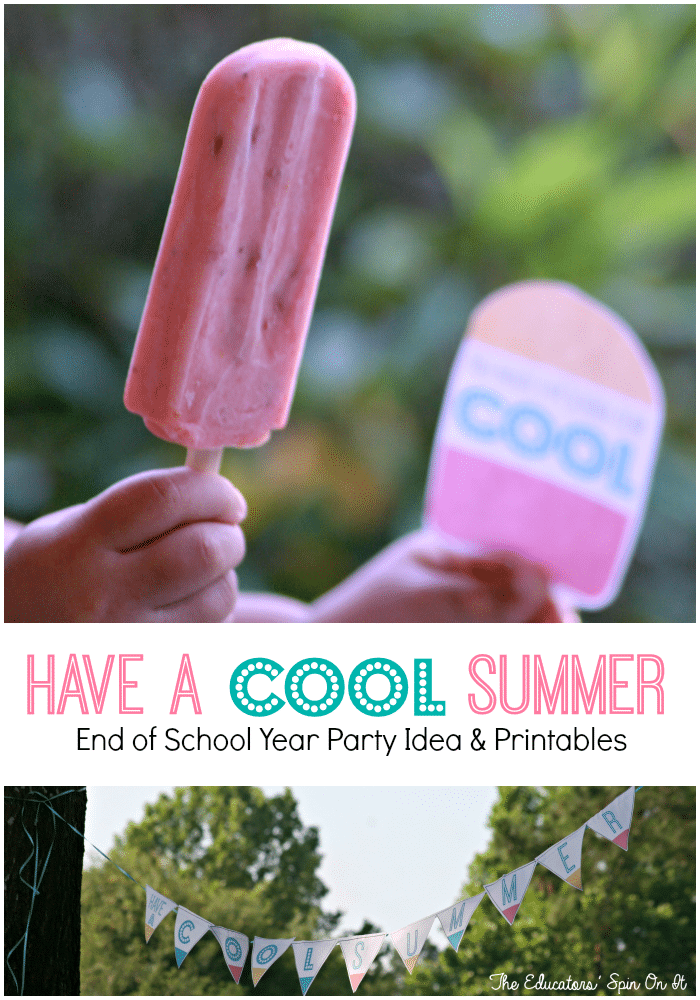 This shop is part of a social shopper marketing insight campaign with Pollinate Media Group® and Fruttare, but all my opinions are my own. #itsallgood #pmedia http://my-disclosur.es/OBsstV
End of School Year Party with Fruit Bars
Last week I mentioned that I grew up in Arizona and in Florida.
Living in such warm climates most of my life I've learn that cool snacks are a summertime must. You and I both know it gets hot in just about any place in the world during Summer.
Are you ready for a cool snack?
Cool Summer Treat for End of School Year Party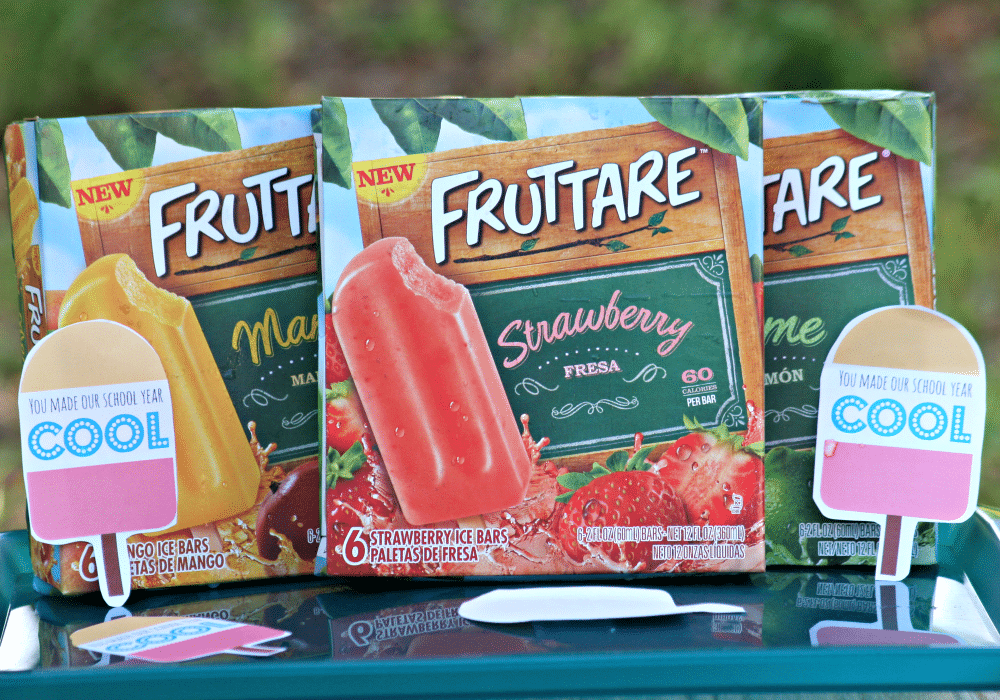 We were are at Publix exploring the frozen section and discovered a new cool treat to check out. It's called Fruttare Fruit Bars. We chose a variety of flavors including strawberry, lime and mango! With 10 flavors to choose from Fruttare Fruit Bars will be our go to snack for cool summer fun.
My youngest daughter's favorite is the strawberry bar, you can even see the diced strawberries in the bar in this picture!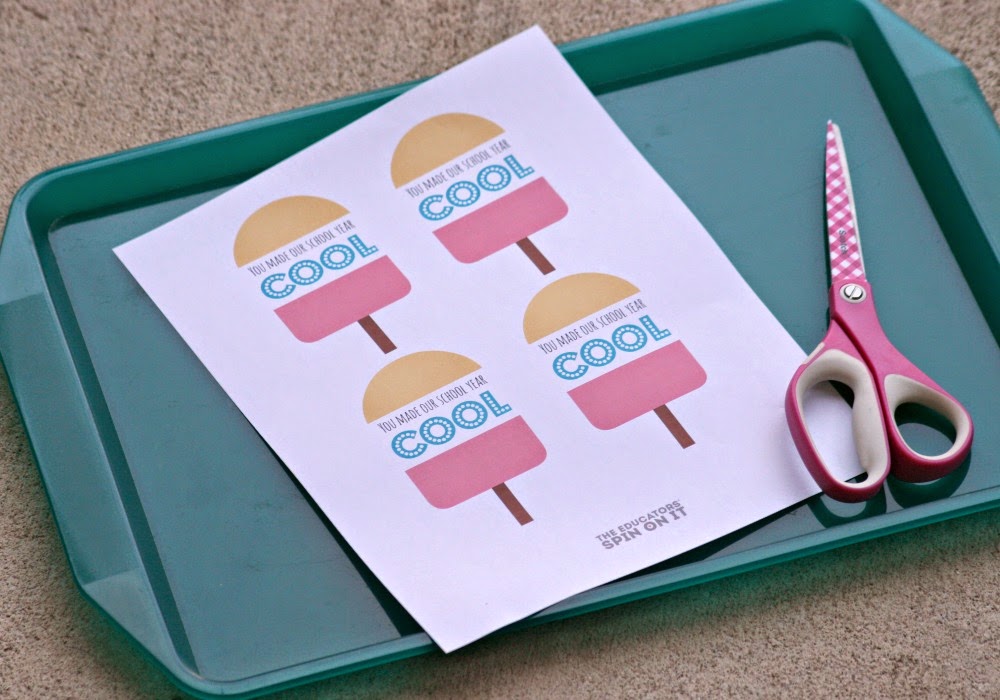 End of School Year Party Idea " Have a Cool Summer"
I've been trying to figure out what to bring to our end of the school year party for my daughters friends. After discovering how delicious the bars are my daughter and I decided to share with our friends at the end of the year school party. I must admit these are so much better than the typical unhealthy food served at class parties like cake, soda or chips.
It's official, we're serving a cool Fruttare Fruit Bars. These bars make it easy for moms too! It's all good we've got you covered!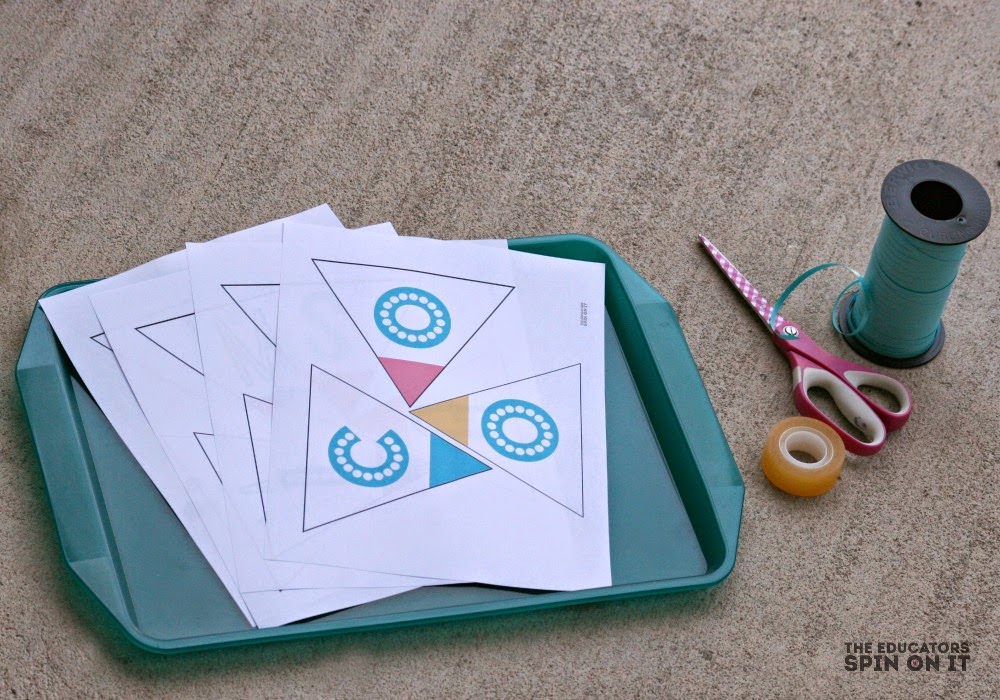 End of School Year Party Printables
We wanted to make our end of year party a little special so we create a printable Party Banner that says "Have a COOL Summer" .
We're going to hang up the banner when she comes home from her Last Day Of School and celebrate with COOL Treats from Fruttare too!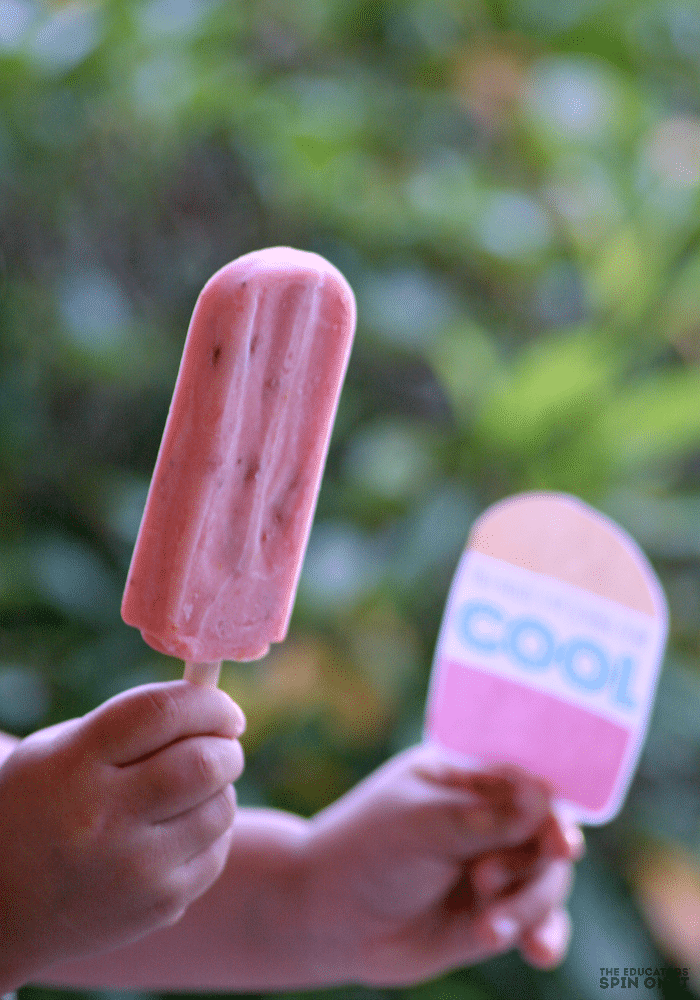 Plus we made a little keepsake from the party that says "You Made Our School Year COOL". What a fun way to celebrate the end of the year with your child's class!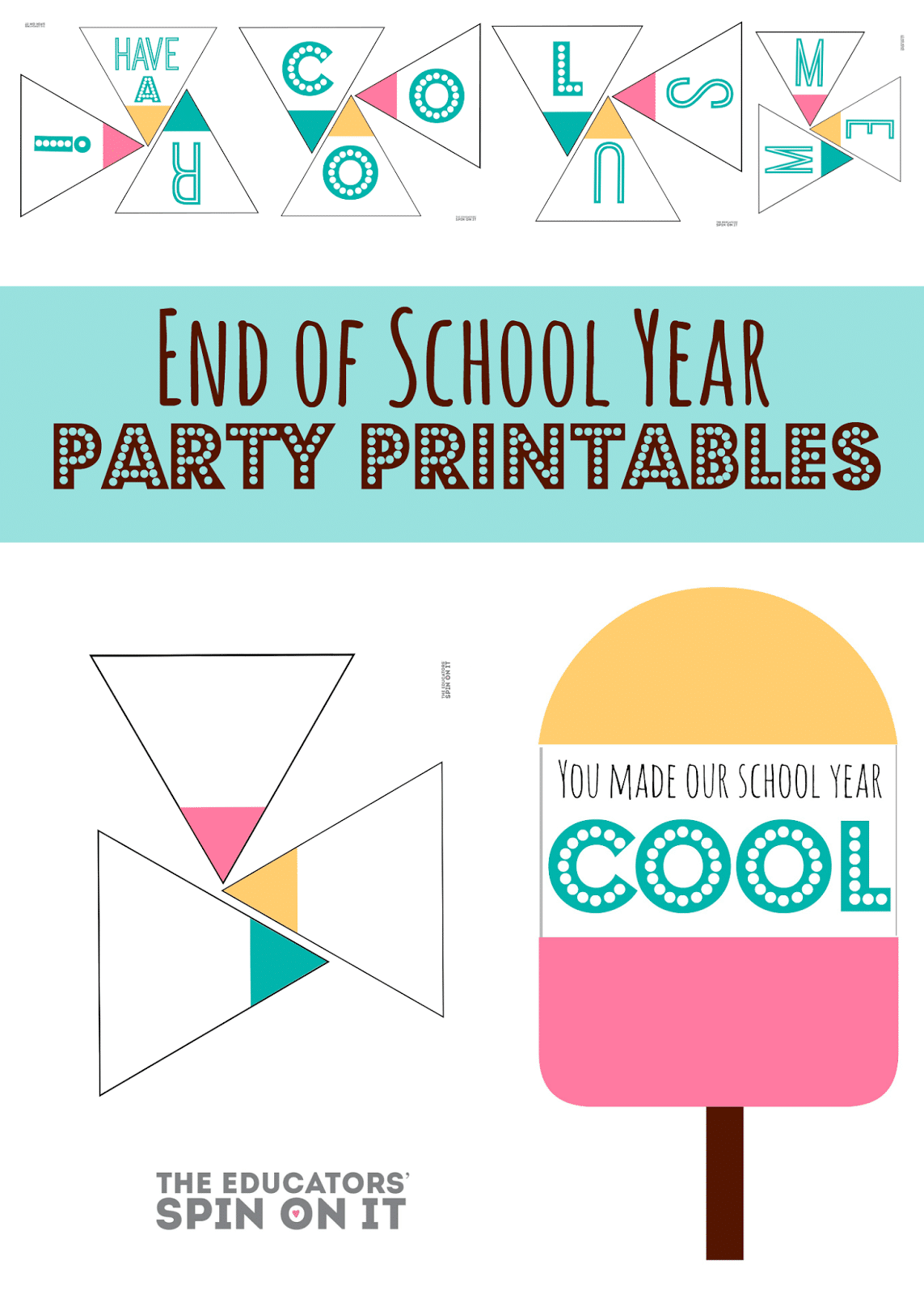 End of School Year Ideas for Kids
Hope you have tons of fun celebrating the last day of school with your child.