Another school year has gone. Do you give a last day of school gift? Teachers and parents are looking for little ways to celebrate the ending of the school year. It is an accomplishment, an end, and a beginning to summer fun. What is a good gift to give kids on their last day of school that is….
Cheap – Easy – Meaningful
That's a hard combination.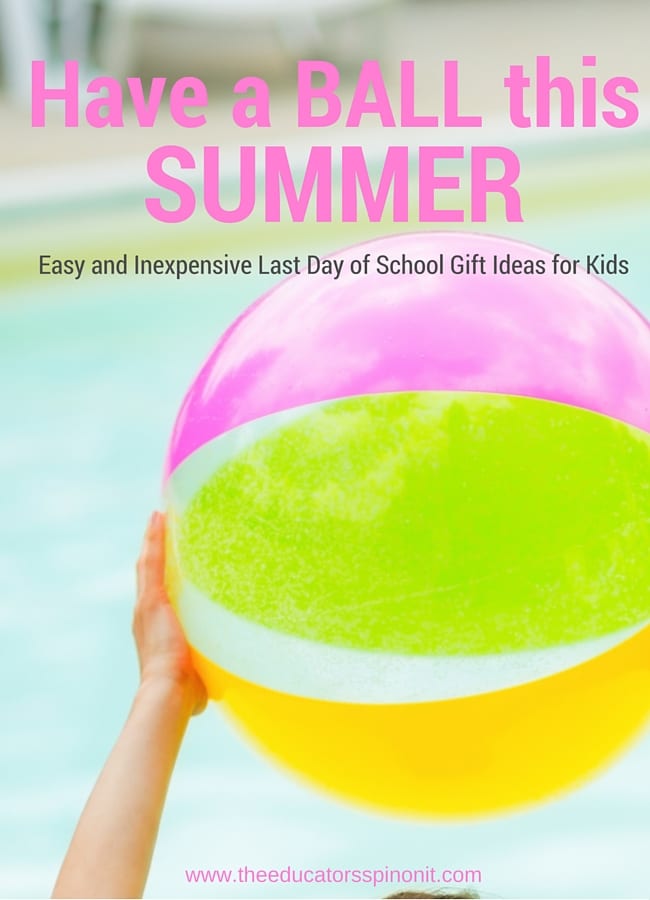 As a teacher, I usually give my students a little gift on the last day of school. With 26 students, I didn't want to spend a lot of money. Yet, I wanted to give them something special to mark the occasion. I spent all year learning and growing with them. They filled my days with laughter and my heart with love. Although I know many were excited for summer, I do miss them dearly when they were gone.
Me as a parent? I usually forget and do something little for my own kids on the day after the last day of school. After seeing my friends pictures show up in my Facebook feed, I'm inspired. Better late than never right?
If you are a teacher (or parent) looking for a little gift to give your kids on their last day of school, then here are some quick, easy, and not to expensive last day of school gift ideas for you!
Disclosure: This post contains Affiliate Links to Amazon.
Last Day of School Gift Ideas for parents and teachers:
A beach ball. Attach the words "Have a ball this summer" Let their friends or classmates sign it.
A little bag with bubbles, stickers, and a notebook.
Homemade crayon shapes using the "leftovers" from the year.
A box of sidewalk chalk.
"You're o-fish-ally in 3rd grade" bag with goldfish crackers and note.
A book. Write a sweet little note on the inside.
A healthy treat.
Print pictures of their friends and classmates. Make a little mini yearbook.
A dry erase board and marker. Date and sign it in permanent marker on the back.
Seed packets and a planter.
A tote bag with pencils and a notebook.
A bag of homemade playdough.
Make a friendship bracelet.
Print a small last day of school poem on pretty paper, roll it up and tie with a ribbon.
Need a Teacher Gift Idea for the End of the School year?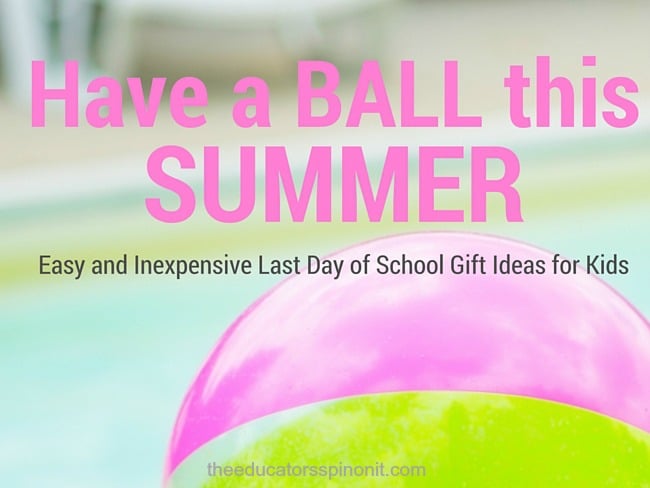 What do you give kids on their last day of school?
Here's a few more ideas for the End of School Year with your child below…
You may also enjoy the following parenting articles here at The Educators' Spin On It
Save