In this fun Erase a Robot reading game, kids draw a robot and then erase it bit by bit with each word card they draw. How long will it take you to erase the robot?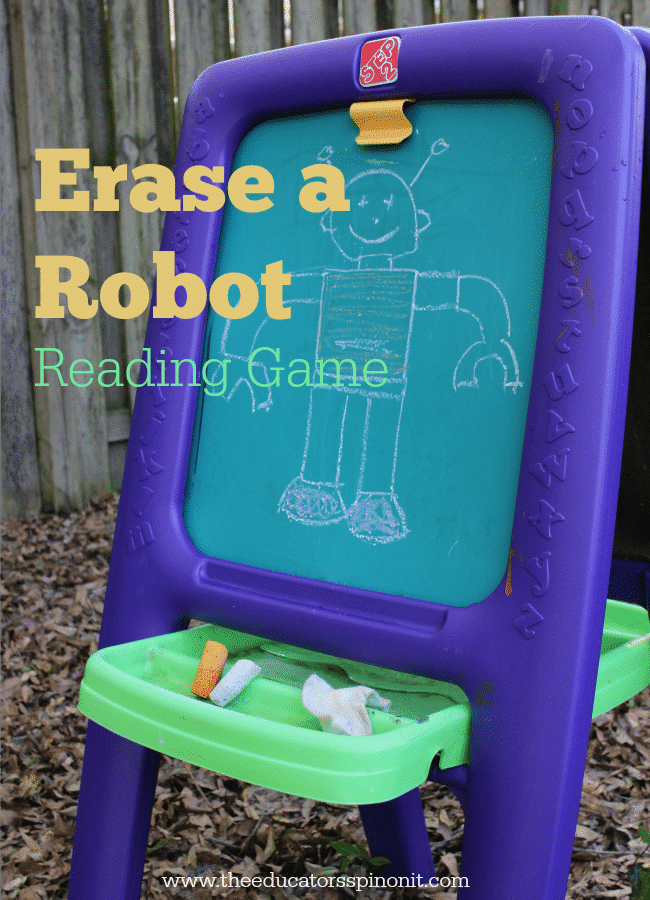 Learning Objectives: Read simple words. Identify body parts.
Erase a Robot Reading Game
Materials needed:
Affiliate Links
Eraser or clean sock
Body part word cards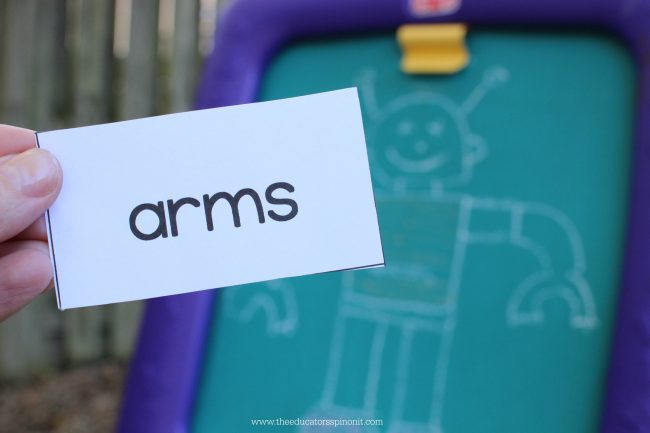 How to Make and Play Erase a Robot Reading Game
Sketch a robot onto the chalkboard. Make sure to include a robot head, eye(s), nose, mouth, antennae, ears, body, arms, legs, and feet.
Set the word cards in a small bucket, basket or bag.
Let the child draw a word card from the bag.
The child reads the word, then erases that part of the robot.
Repeat steps 3 and 4 until the entire robot has been erased.
Draw another robot and play again!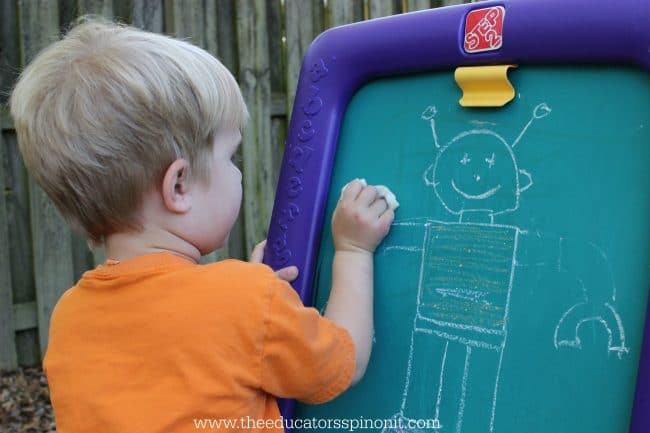 Teacher Tips for Erase a Robot Reading Game
For beginning readers you can encourage them to look at the beginning letter and make the sound. Then, think of the body part that begins with the same sound. This works for words like leg, body, nose, and mouth.
You may also sound out the word for the child. Point at the letters as you do that. The word mouth, for example, would be 3 sounds /m/ /ou/ /th/. Say the sounds separately, then begin to blend them together to make the word. This works on phonemic awareness.
Read the word to them, and let the child erase the body part.
Five More Robot Learning Activities from the Early Childhood Education Team
Your child may also enjoy these activities…