Help your child learn sight words, to give them a strong foundation for success in reading. Try this collection of 25+ fun sight word activities for kids today!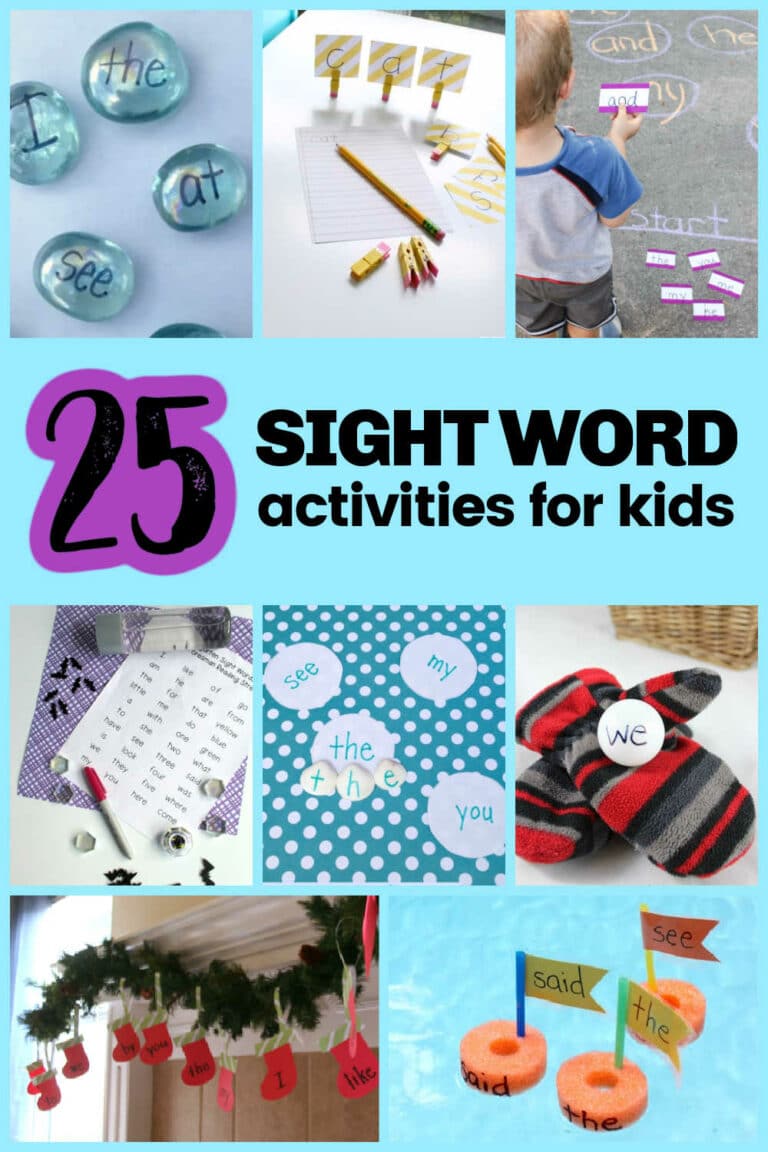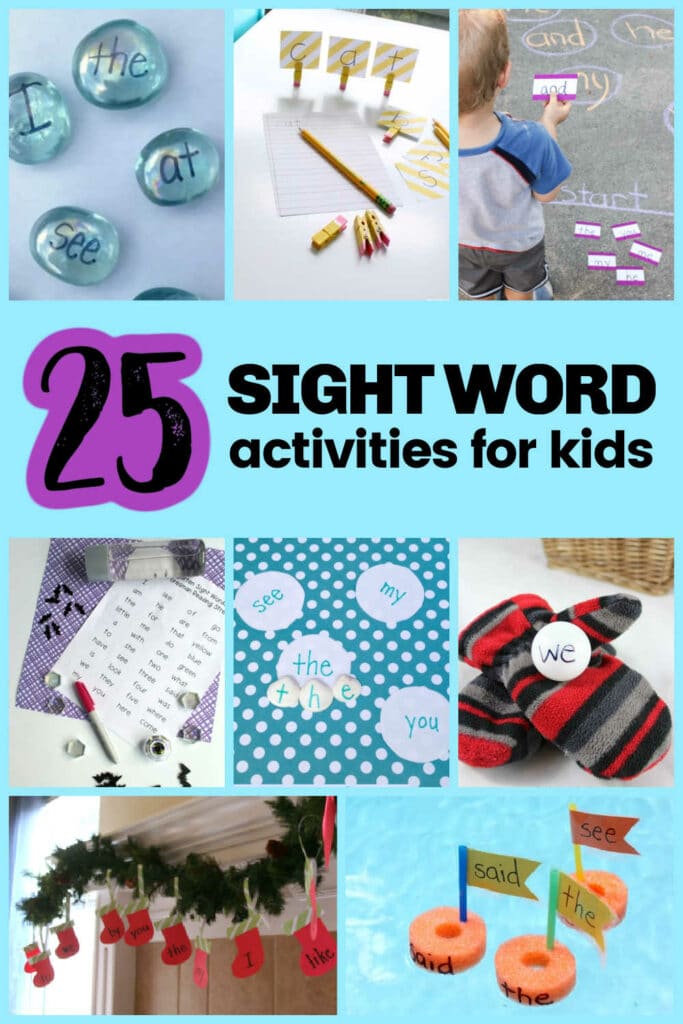 The Importance of Teaching Sight Words at Home
Sight words play a very important role in the success of your child's reading ability. The more hands-on fun they can have with them, the quicker they will learn them.
Sight words are words that are frequently used in reading and writing. They are often irregular words, meaning that they do not follow the usual rules of spelling and pronunciation. For example, the word "said" is a sight word because it is frequently used, but it is not spelled the way it sounds.
Learning sight words is important for children's success in reading because it allows them to read words more quickly and easily. When children know sight words, they can focus on the meaning of the text instead of having to decode each word. This can help them to read more fluently and understand what they are reading.
From hands-on activities to sight word coloring pages, we've got you covered.
This post contains affiliate links. As an Amazon Associate, I earn from qualifying purchases.
There are many ways to help children learn sight words. One way is to use flashcards. Flashcards can be used to practice recognizing sight words in isolation or in context. Another way to help children learn sight words is to read aloud to them. When you read aloud, point out the sight words and have your child say them with you.
You can also play games with your child to help them learn sight words. There are many sight word games available online and in bookstores, including suggestions below just for you and your child!
Learning sight words is an important part of early literacy. By helping your child learn sight words, you can give them a strong foundation for success in reading.
Here are some additional tips for helping children learn sight words:
Start with a small list of sight words.
Practice regularly.
Make it fun!
Use a variety of methods, such as flashcards, games, and reading aloud.
Be patient and encouraging.
With your help, your child can master sight words and become a successful reader.
Sight Word Activities and Games for Kids
What is a Sight Word? Sight words are the most common words in printed text that do not follow a traditional spelling pattern such as the words; of, the, and, was. The Fry list and the Dolch word list are two of the most common sight word lists.
Take a look at the following sight word activities and see how you can incorporate them at home. They work well with word families and spelling words too.
Our Favorite Sight Word Activities at The Educators' Spin On It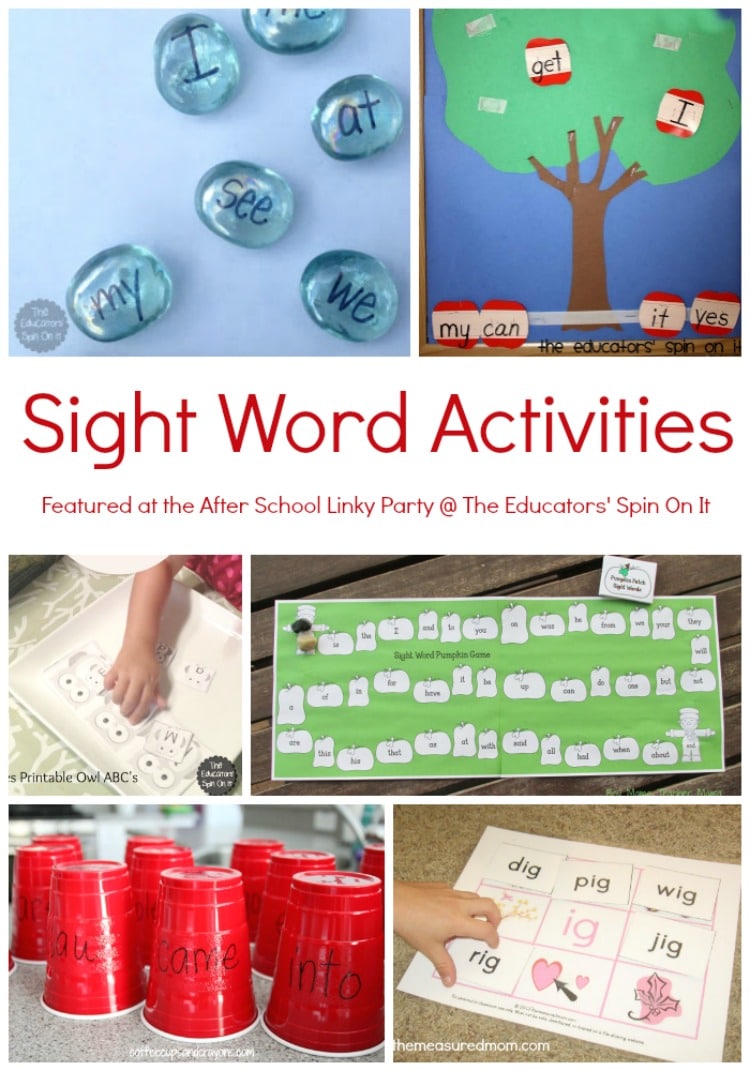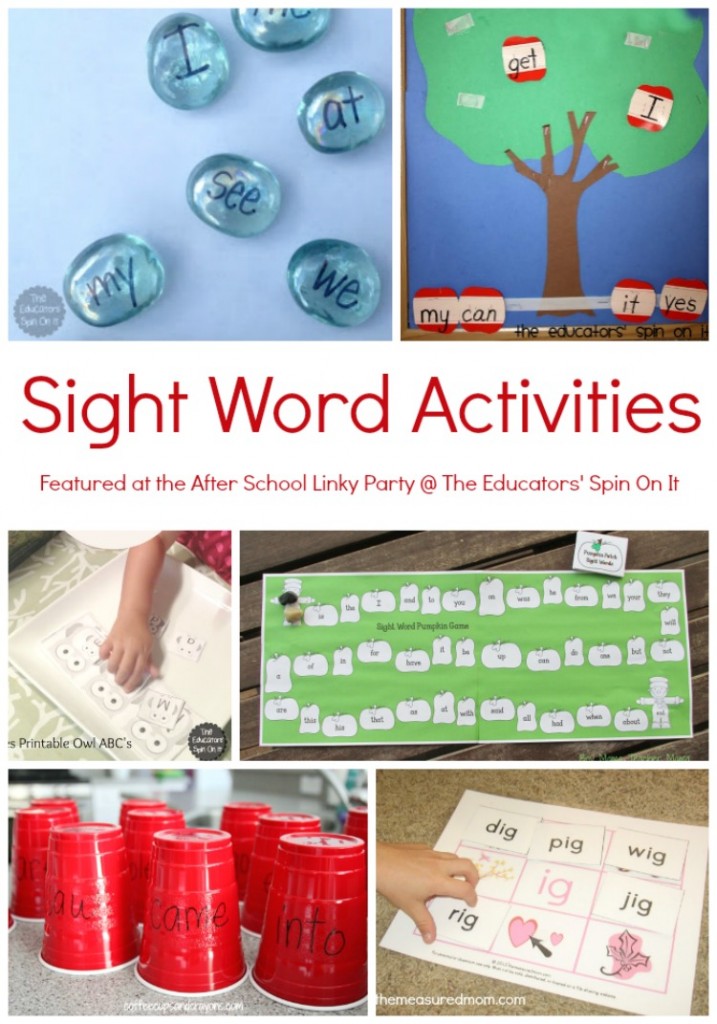 Not sure what words to start with? Here's a list of all the Dolch Words your child should know by Grade Level.
Word Family Games for Kids
We are always sharing ideas we find onto our Sight Word and Word Family Pinterest Board.
There are so many fun ways to learn sight words with kids, we hope you find these sight word games and activities helpful as your child learns to read.
You may also find these activities helpful for your child…