HAPPY NEW YEAR!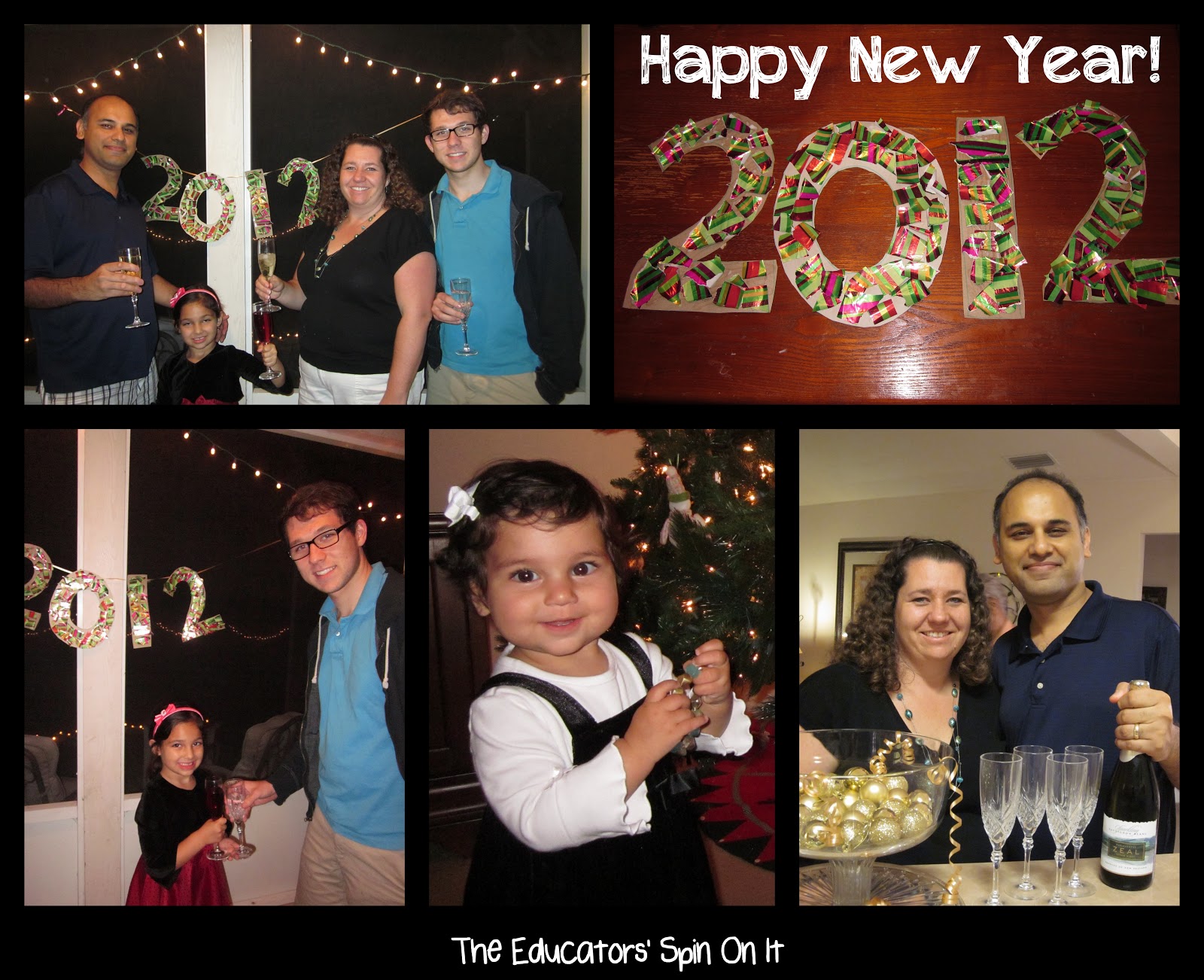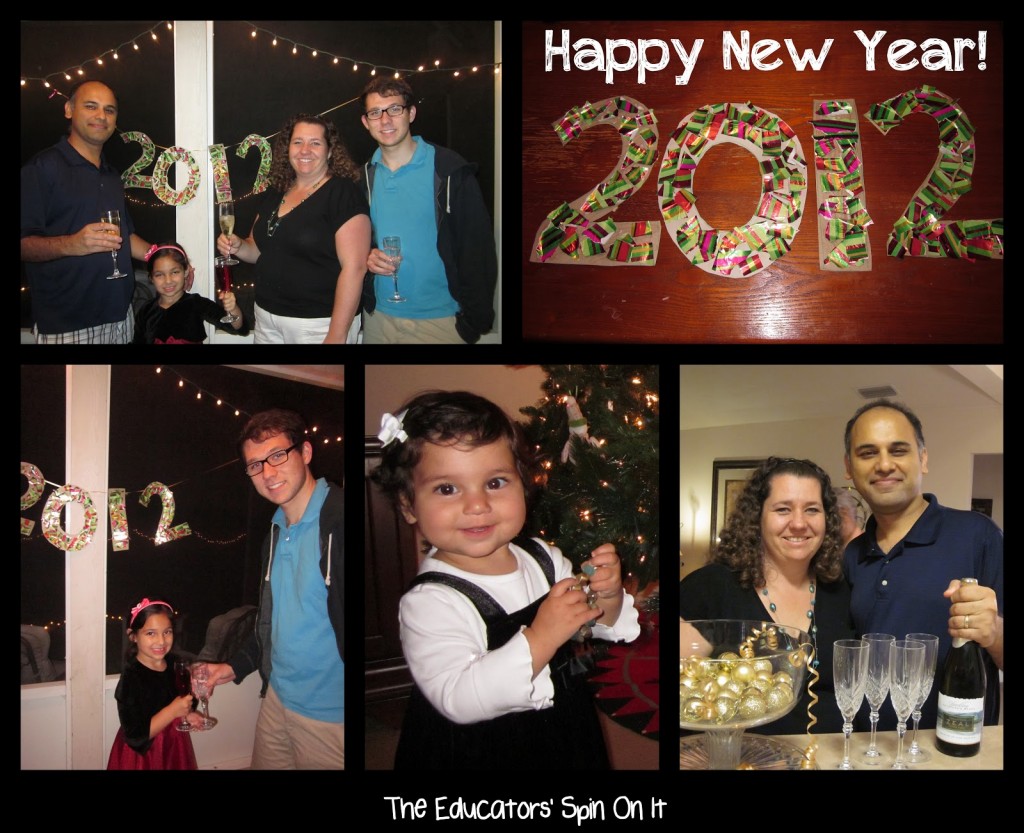 We had so much fun celebrating New Year's this year with my family. My daughter was even old enough to stay up and enjoy in the fun this year. She was so excited! My sister in law was so sweet and brought some photo props for a little photo booth session with everyone. We cracked each other up and laughed so hard.
My daughter was the funniest with her poses… check her out.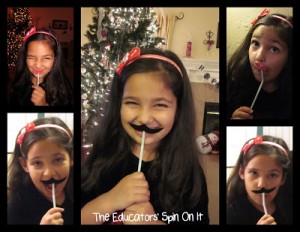 Photo Booth Fun for New Year's Eve
Here are a few printables to make your own Photo Booth party fun for your next get together. 
The Paper Doll Shoppe has created some adorable Photo Booth Printables for you to print. Image Source Paper Doll Shoppe
Minute to Win It Family Fun Games for New Year's Eve
The other thing that we a big hit was our Minute to Win It Games for our family. Of course, my daughter had her own games she created too.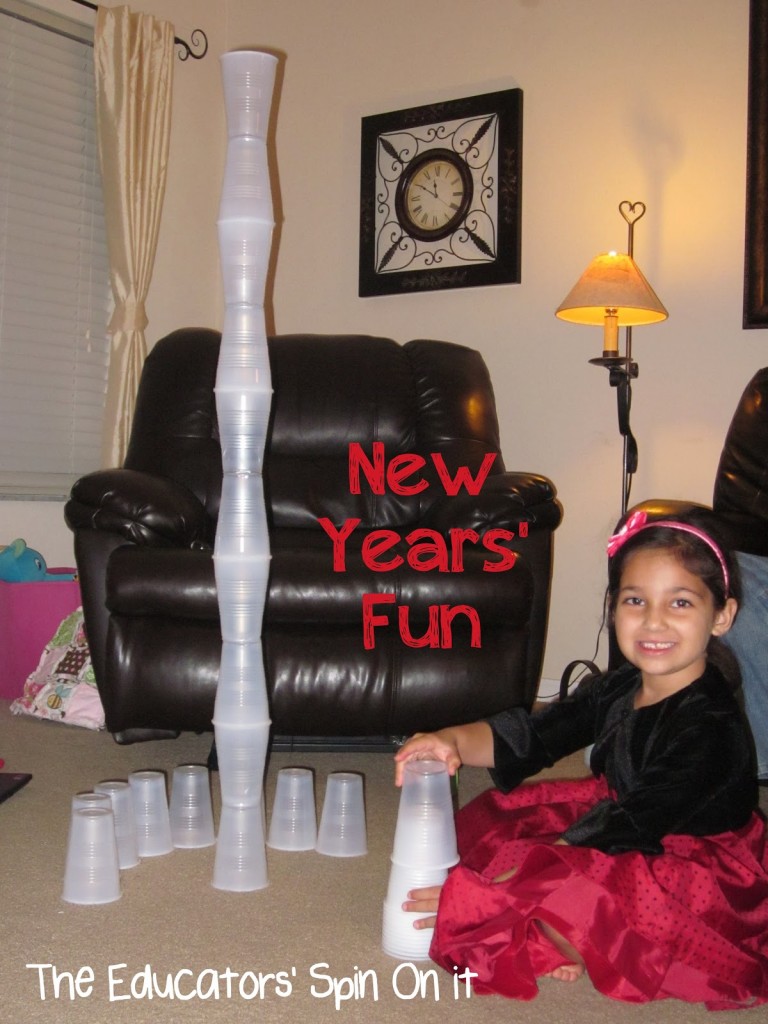 Here are a few that were our favorites…
Stack the Cup
Using 27 plastic cups stack them using only one hand in a pyramid in a minute.
Baby Blocks
Balance a plate on your head and stack about 5 children's building blocks on it. The stack needs to be balanced without falling for about 3 seconds to win.
Suck It Up
Using a straw suck up the M&M's. The M&M's need to be transported to one of four straws standing vertically. At least one M&M candy needs to be balanced on these flexible straws.
Noodling Around
Using an uncooked strand of spaghetti in your mouth you pick up 6 pieces of penne pasta. Be careful to avoid using hands or if the uncooked spaghetti strand breaks the game is lost.
New Year's Eve Activities for Kids
Click HERE for more New Years Day ActivitiesCLICK HERE to purchase our New Year's Interview and New Year Printables.
We'd love to hear what types of games and/or activities your family enjoys when they get together. Post your comments below!