Getting Kids Engaged and Ready for School to Start
The transition from the lazy days of summer to the grind of the school year can be tough. We wanted to share some tips on how to get your kids engaged, ready, and out the door for school. Not only do these suggestions help ease that back-to-school anxiety, but they also promote quality family time and bonding.
Build Up Excitement for Back to School
First of all: talk! Leading up to the school year, it's important to talk to your children about the beginning of the school year, what their routine will be like, which class they will be in, how exciting and important this is, etc. It can be helpful when empathizing to share your own stories and memories of your school days.
The key is to get your child thinking about school in advance so that they can feel as ready for the change as possible. Help them get geared up by letting them choose their own school or art supplies.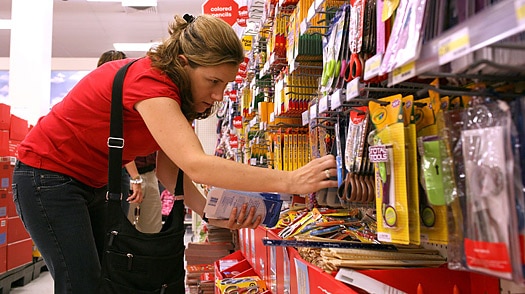 Photo Courtesy of Juliette
Establish Routines for Back to School
Then determine what the best time for everyone to wake up is, and stick to it! You want to give your children and yourself enough time in the morning to wake up and leisurely yet efficiently wash up, get dressed, eat breakfast, feel ready, and get out the door. Having the family rushing is never the best way to start the day. Instead, create a calm and orderly environment in your home.
Plan for an extra fifteen minutes in the morning, just in case any last-minute issues come up. Make a habit of packing the night before. Got your child's outfit, backpack, and tomorrow's lunch (if that's what you do) ready.
Another fun thing to do in the morning is to create a ritual with your child. Whether it's eating breakfast together, singing a morning song, or watching part of a morning television show, do something together every morning.
This will get your child excited for the morning and will also make it easier to keep pace with the morning schedule. This also allows for some quality time to be spent together before the school day, which we love!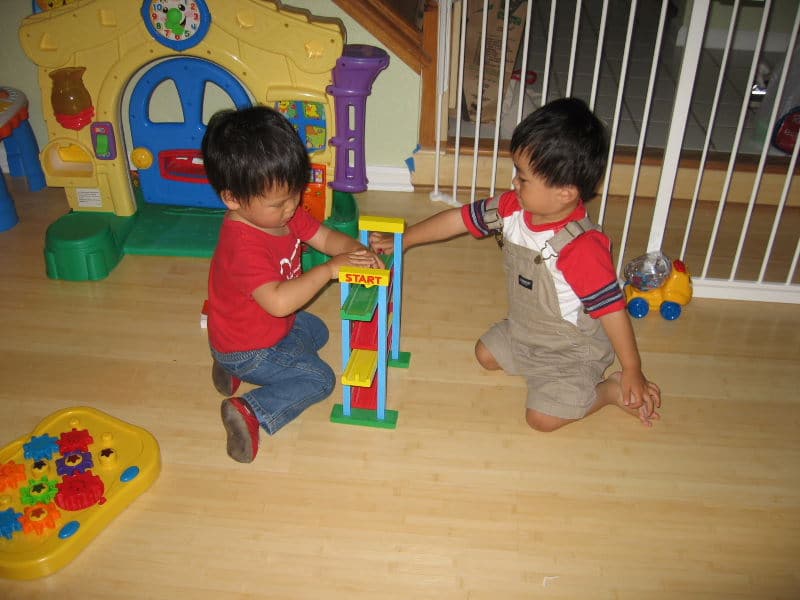 Connect with Friends
As the school year rolls in, also consider setting up play dates with future classmates so your child can socialize and become familiar with his/ her peers. This also lets you discuss with other parents about carpooling or walking to school together as another great way to make friends. This way, your child can be excited about the social aspect of school, in addition to the academics.
Celebrate School Starting
Finally, the night or week before the big day, get your whole family geared up by having a family get-together or special meal together. Celebrate! Each year is an important milestone and it's great to remind your child that their work and progress is important for the whole family.
Overall, allow your child to express how they feel about starting school –- don't discourage the expression of some negative feelings. Try to empathize and then focus on the positive aspects rather than the end of summer. The tips I've listed here will help your child feel good about the impending school year!
Juliette, a Spanish tutor and mom, has a Master's in Social Work from Columbia University and hails from the University of Pennsylvania. You can find her at Tutorspree, a nationwide base of educational professionals who tutor a variety of subjects
Amanda's Spin On Back to School
As educators and parents, both Kim and I value the benefits of starting the school year prepared and organized.  If you missed Kim's post earlier this week with 10 Back-to-School Tips to help get your kids ready for school, it is definitely a post worth going back and reading with tested and true helpful tips! Our guest author addresses this transition time from summer to school! 
Thanks Juliette for sharing even more back-to-school tips with us! Here at our household, we are really working on finding the best time to wake up BEFORE school starts next week. We woke up this morning and ran through our entire morning routine, only to realize we would have been 20 minutes late to school! Obviously, we need to perfect our progress or get up earlier, we definitely are not efficient!
Here for more Back to School Resources for your family…