Sending your child to the First Day of School is a memorable event no matter how old they are. Create a First Day of School Sign to make a personalized number for Back to School pictures.
It's a fun way to get them involved in making a keepsake for the first day of school.
Here's how to make…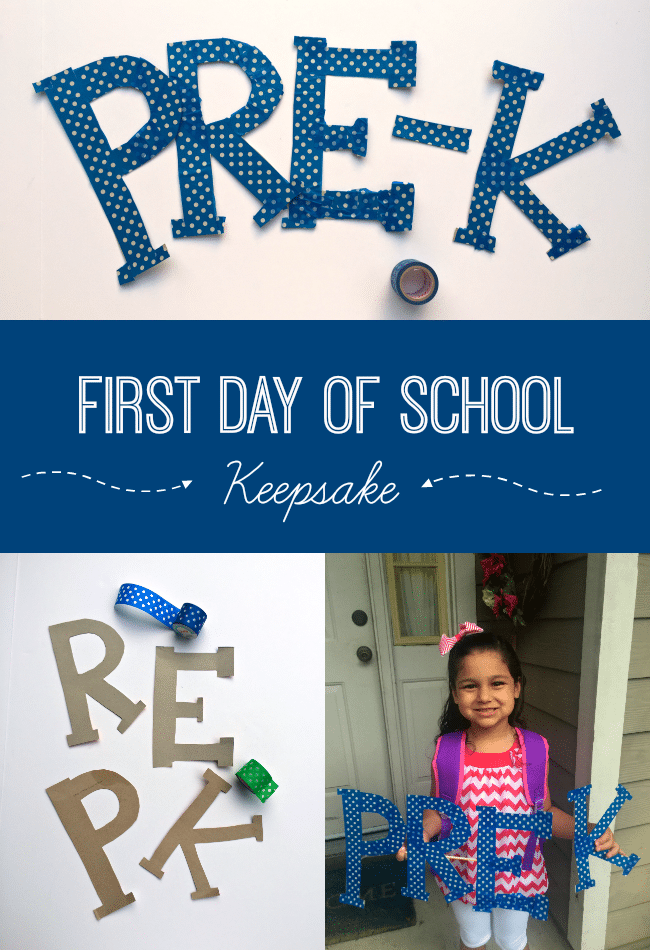 DIY First Day of School Sign
Create a number sign that represents the grade that they are entering using your child's creativity. Plus helps them to prepare for the new school year as you share and talk about it with your child.
Materials for First Day of School Sign:
Recycled Cereal Box

Scissors

Pencil

Wooden dowel or kabob stick

(Paint optional)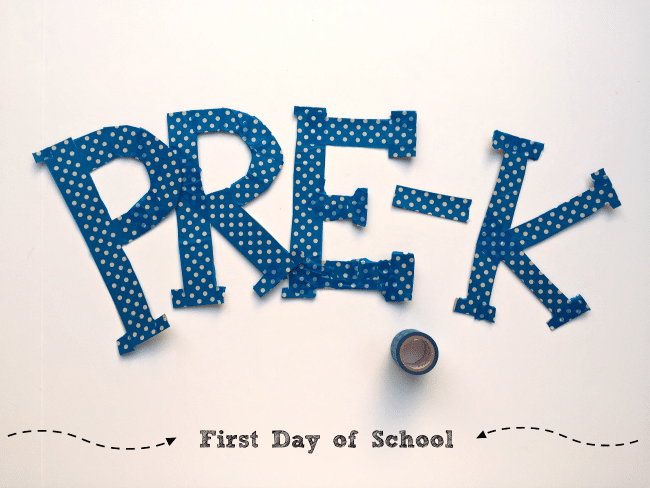 Directions for First Day of School Sign:
1. Find a recycled cereal box to use to create the number.
2. Have your child or you draw the number on the cardboard of the grade they are entering.
3. Cut out the number using scissors.
4. Then take washi tape and have your child cover the number with their own design!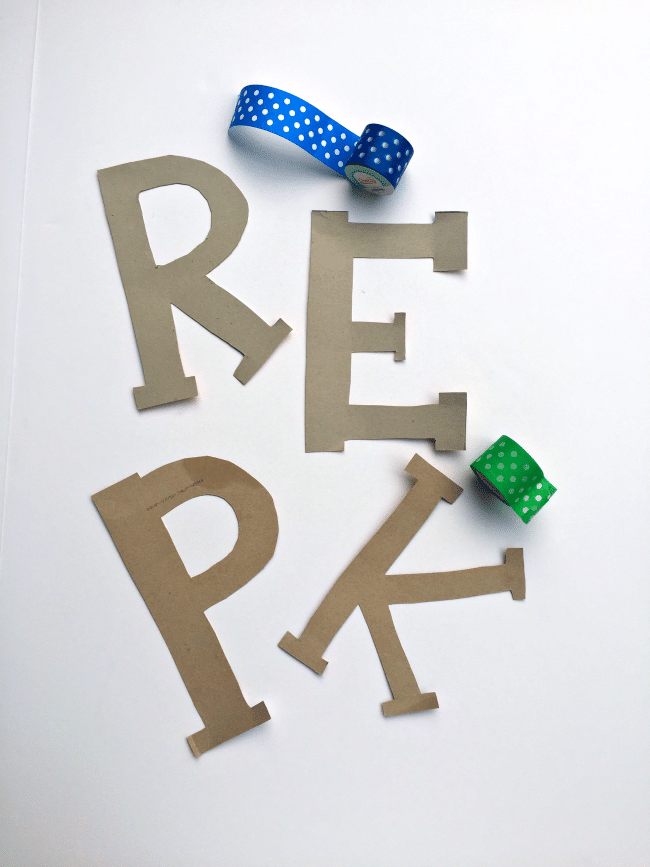 5. Optional: For Pre-K lettering we used a kabob stick with the sharp end removed to attach all the letters together.
6. Use for your First Day of School Photos
7. Hang up on the refrigerator or in your child's room to celebrate the beginning of the school year.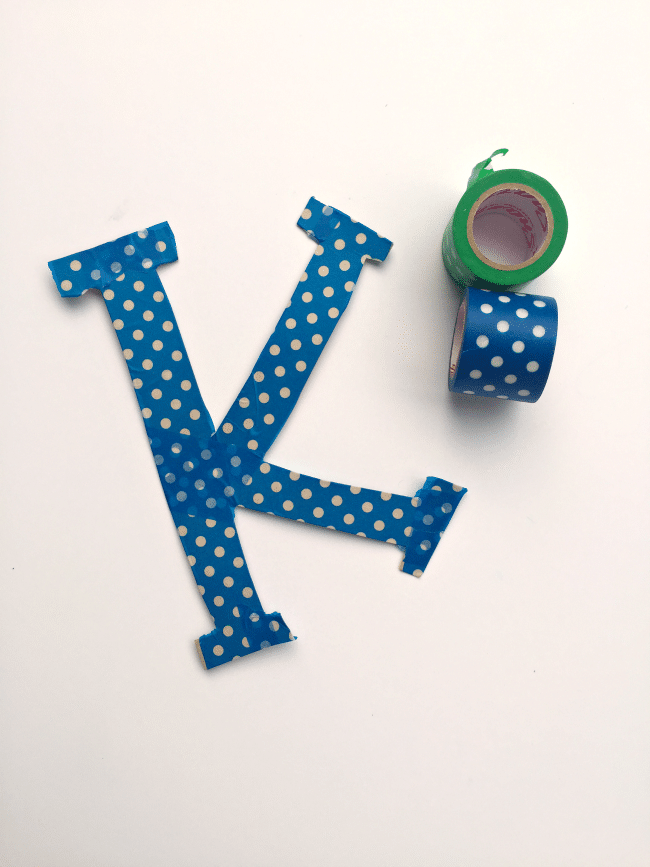 The First Day of School is the classic picture that we've all grown up with and are enjoying new ways to take them with our children today. This First Day of School Number idea is a fun and easy way to prepare your child for starting school.
Here are a few book suggestions for the First Day of School to help you prepare your child.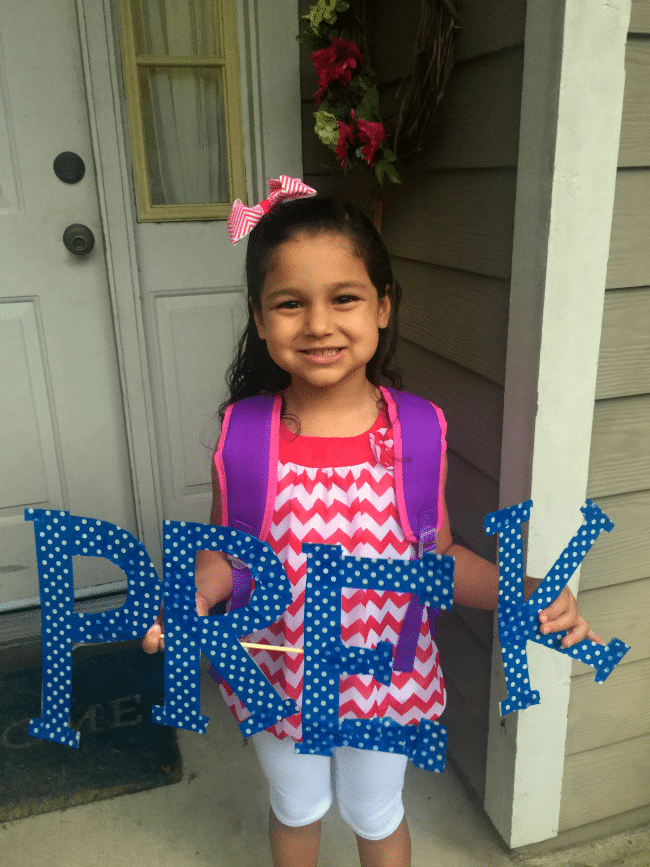 One important thing is to know what the standards are for the school year that your child is entering and discuss it with your child.
Here's a link to the Department of Education where you can find all sorts of resources about Education. Wishing you the best as you begin the school year!
We'd love for you to follow all year long too at our Playful Preschool and After School resources.
For more First Day of School ideas for Back to School we invite you to visit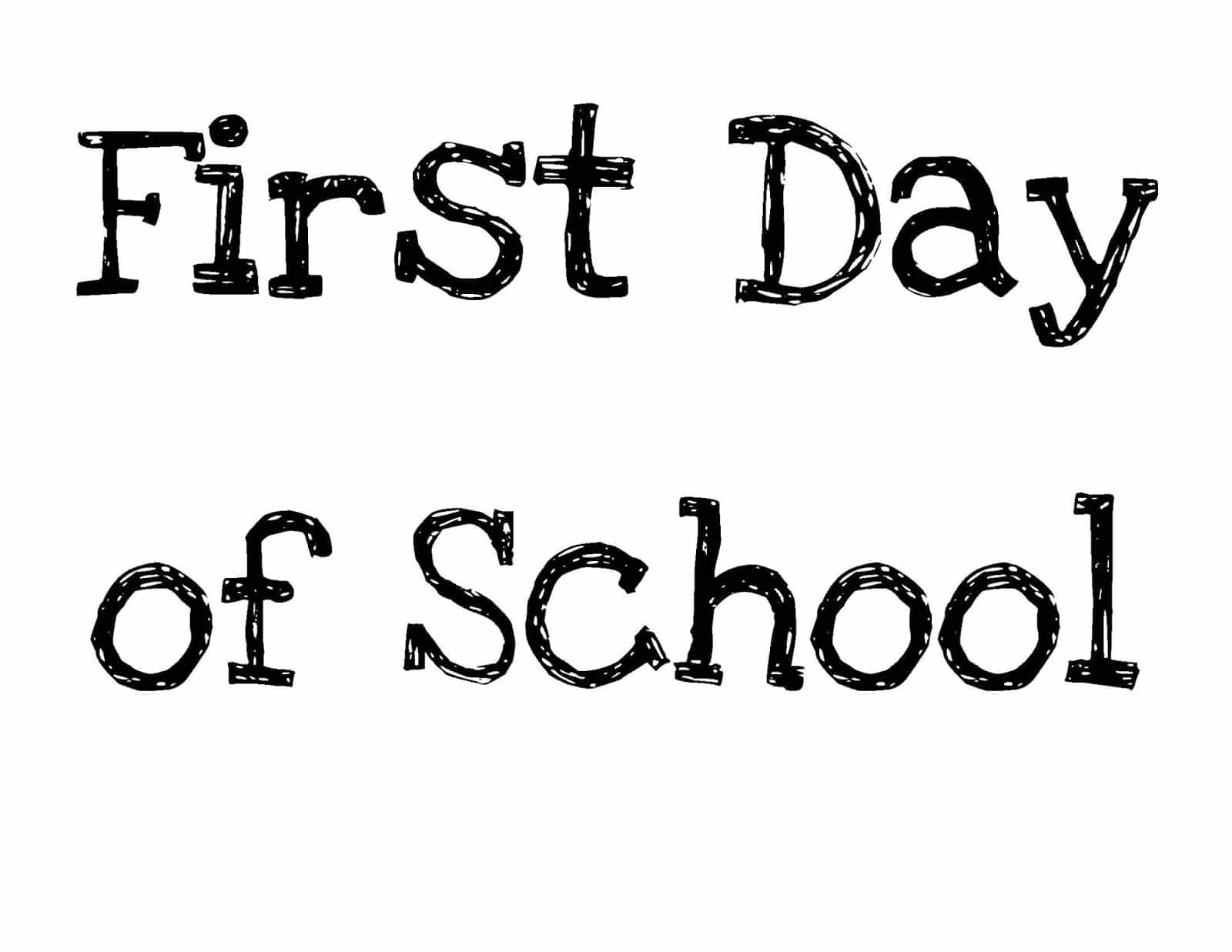 PRINT HERE for First Day of School Coloring Sheet
Looking for an easy First Day of School Sign Idea?
Try this Chalk Board inspired First Day of School Signs from Amazon. (Affiliate link included)
First Day of School Ideas for Kids