Create a healthier potato salad recipe inspired by your garden that's so easy your kids can make it with you! Our kid-friendly summer recipes will be a hit in the backyard this summer with your family.
Here's how to make this loaded potato salad.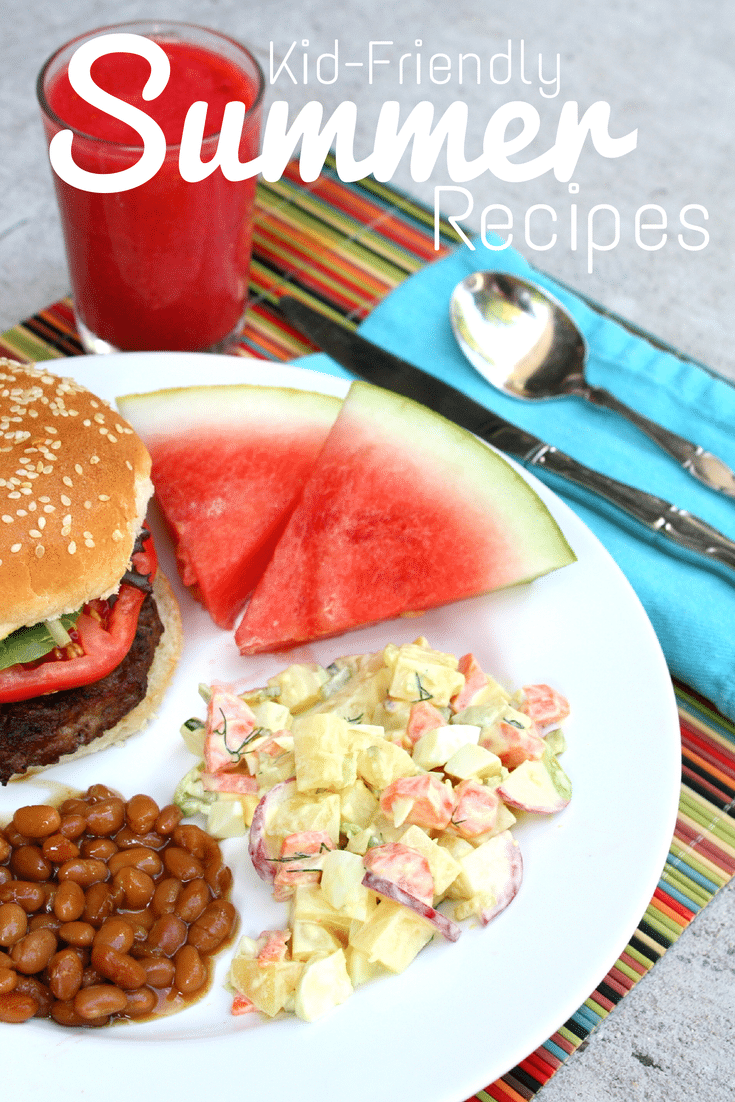 In preparation for the Orlando Food and Wine Conference next month, I am challenging myself to enter the amazing conference contests. It is safe to say that I am a little out of my element when sharing my recipes with you.
In fact, I'm downright intimidated.
Have you seen the amazing food bloggers' pictures and recipes??? Can you say WOW and YUM??? Here I am, cooking away in the kitchen with my three kiddos on a regular basis and having the time of my life. We're creating our own recipes and making things up as we go. I'm trying to make healthier choices while still creating kid-friendly meals.
Potatoes in the garden, ready to be harvested. FUN! Send the kiddos out to dig them up and create something with what we have for dinner. Yup, that's my formal chef training – real life.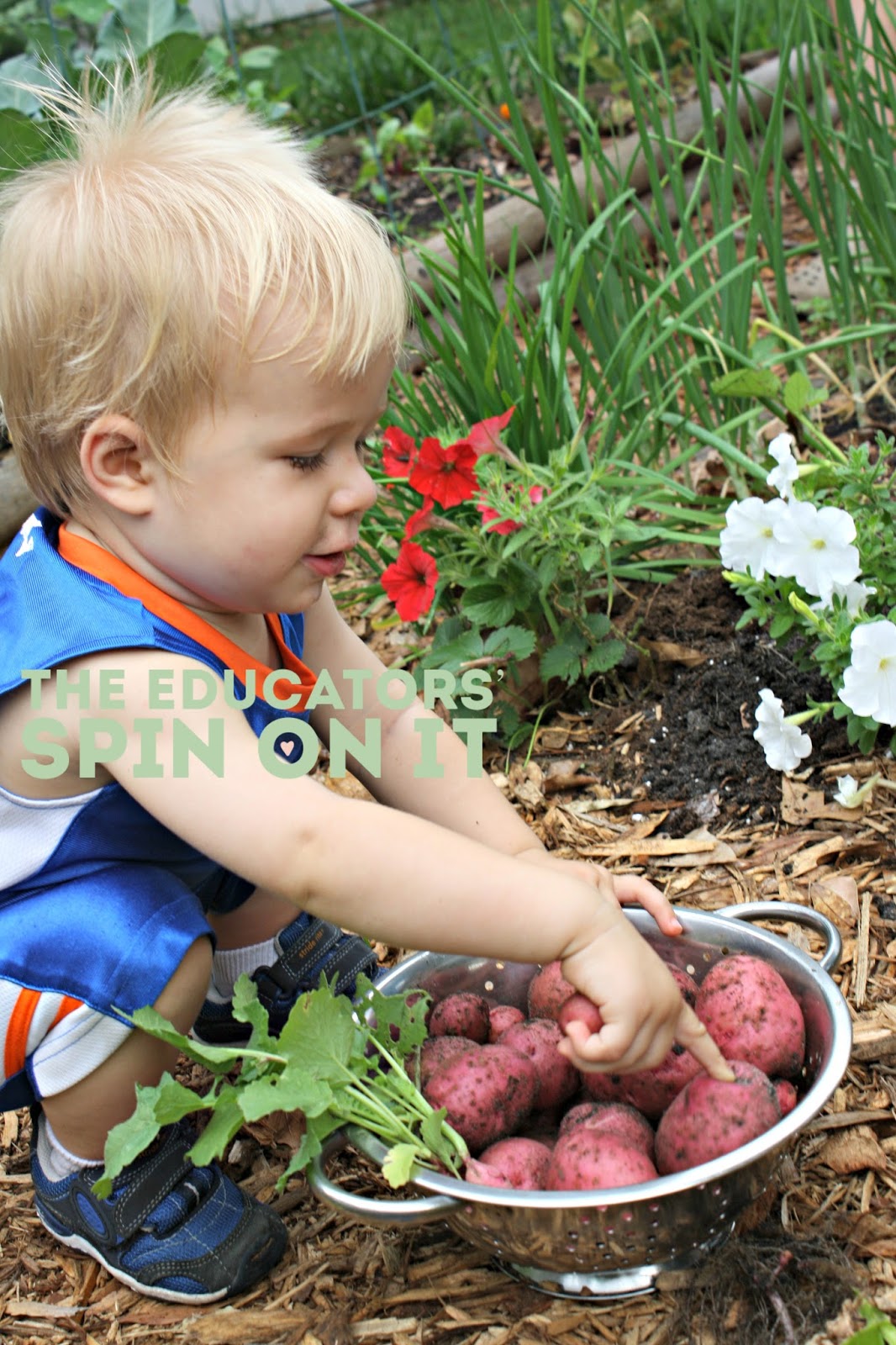 Maybe you're a chef-in training like me – or maybe even one of those WOW food bloggers- either way, I'd love to connect with you at the conference!
The reality is, that I am not a master chef, but I LOVE LOVE LOVE cooking, especially with my kids. And so, I will share some of my self-created recipes with you.
Today – the VEGGIE LOADED POTATO SALAD.
My husband inhaled it and the kids ask for more. If I can get my family to eat a wider variety of vegetables, maybe it will help you too!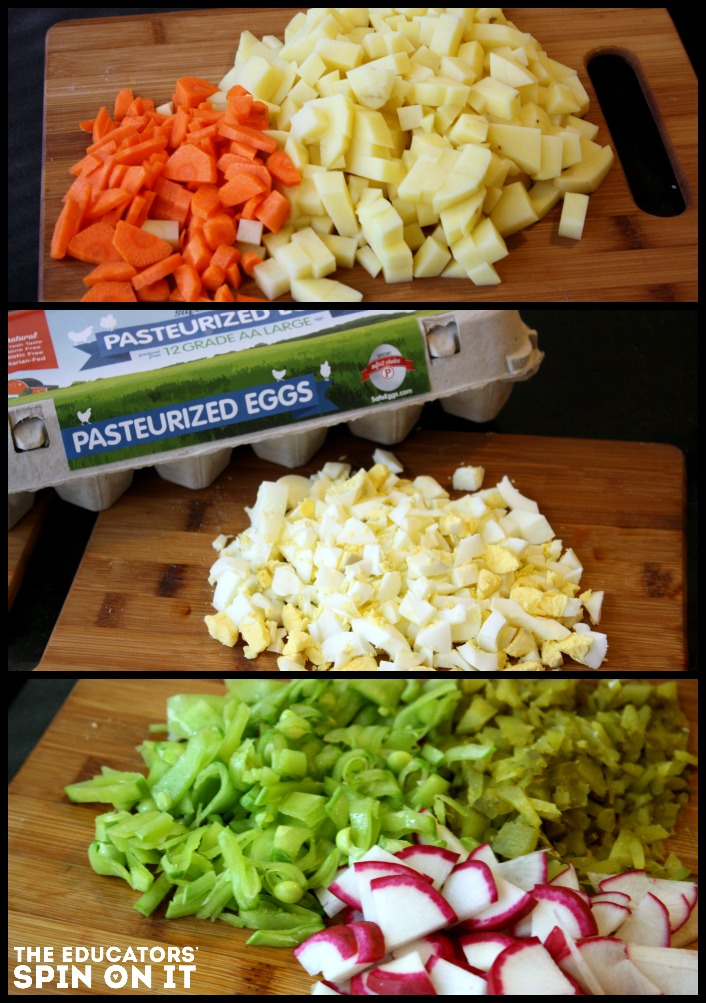 Veggie Loaded Potato Salad Recipe
Ingredients
3 cups peeled and diced potatoes (best right from the garden)
3 large carrots peeled and diced
4 Davidson's Safest Choice Eggs hard cooked and chopped
2 teaspoons of onions (optional)
1 cup of crunchy veggies diced and sliced small: we like snow peas and radishes
1 large spicy-hot pickle diced
1 Tablespoon of chopped fresh herbs from the garden (Dill and chives)
1/4 cup of mayonnaise
1 Tablespoon of mustard.
Salt and Pepper to taste.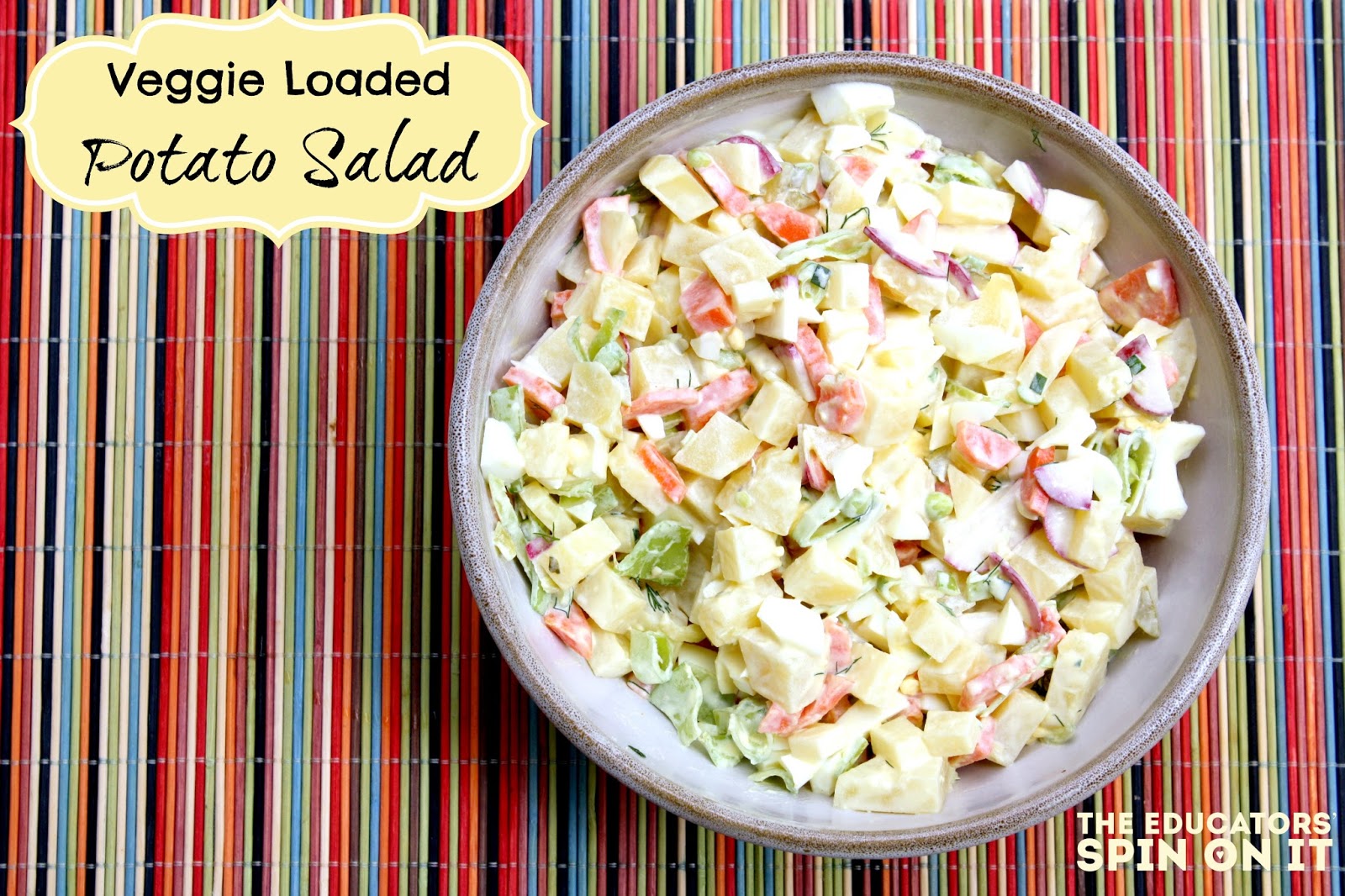 Directions for Loaded Potato Salad
Bring a large pot of water to a boil.
Add potatoes and carrots.
Cook until tender but still firm, about 12 minutes. Drain and cool.
In a large bowl, combine the mayonnaise, mustard, onion, eggs, crunchy veggies, pickle, and fresh herbs. Mix well.
Gently fold in the chilled potatoes and carrots. Salt and pepper to taste.
Chill and serve.
Raspberry Lemonade Recipe
PS – My kids told me to write down my recipe for THE BEST EVER Raspberry Lemonade. (pictured at the top) It is SOOOO easy, that I'll give it to you now.
1. Fill your blender 1/2 full with your favorite lemonade.
2. Add a cup of frozen raspberries
3. Blend and serve.
Here are a few more of my "healthier" spin on Summer Recipes! ENJOY!
Kale, Orzo, and Feta Salad
Steak & Potato Breakfast Fajita
Sweet Potato Brownie Cookie