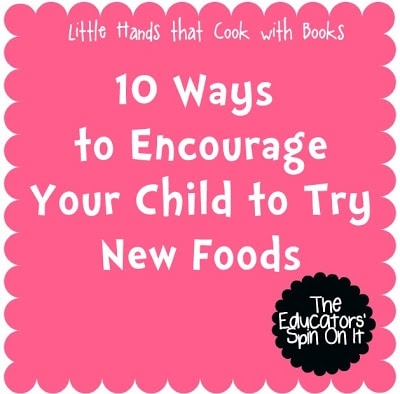 Here are a few quick ways to encourage your child to try something new at the dinner table!
Involve your child in the cooking process

Look up recipes together

Make a list of ingredients for the store
Encourage your child to help you find items at the store from your list

Make a game or book about the food groups
Create hands on experiences with cooking
Find out where the recipe comes from with your child on a map
Garden with your child

Read books about Cooking and Food

Follow our Little Hands that Cook with Books Series
We have many ideas for your in our Little Hands that Cook with Books Lessons on The Educators' Spin On It. We encourage you to check out the following activities with your child. They will encourage your child to learn about nutrition, encourage them to try new things and be a great cook in the kitchen with you!
Resources for Teaching Children About Food & Nutrition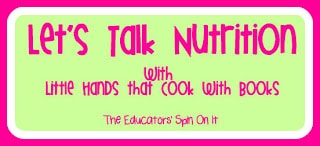 Let's Talk About Nutrition with Kids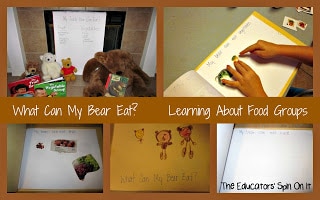 Learning to Identify Food Groups
Let's Eat a Rainbow Ideas from Little Hands that Cook with Books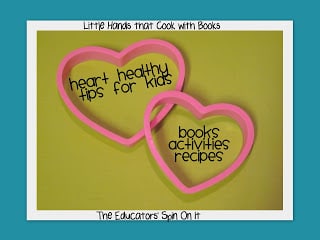 Teach Children About Labels & Portions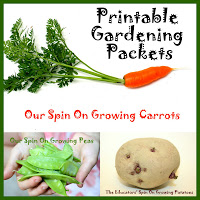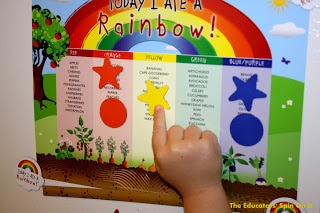 This Week We Ate a Rainbow with over 100+ Rainbow Activities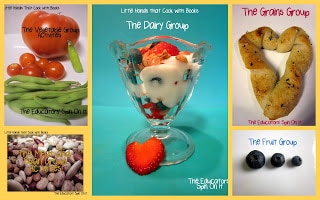 Let's Learn About the Food Groups
BONUS TIP:  Follow our School Lunches Pinterest Board