Explore fractured fairy tales with your child by reading the hilarious book called It's Not Little Red Riding Hood by Josh Funk. The story of Red Riding Hood is turned on its head as the Narrator becomes flustered and Red keeps pointing out big problems in the story.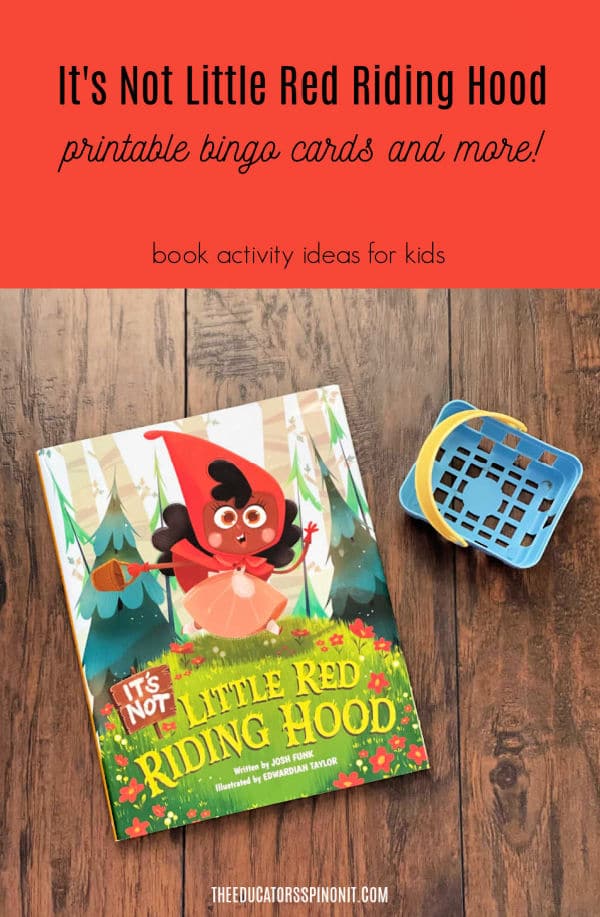 We received this book as a gift from the author and publisher. Two Lions, publishes beautifully told stories for children up to age twelve. All opinions expressed are our own in this review.
In this Meta-Fractured-Fairy-Tale series by Josh Funk, these traditional fairy tale characters refuse to listen to this beleaguered storyteller and simply will *not* go along with their original stories.
And as you might expect, hilarity ensues.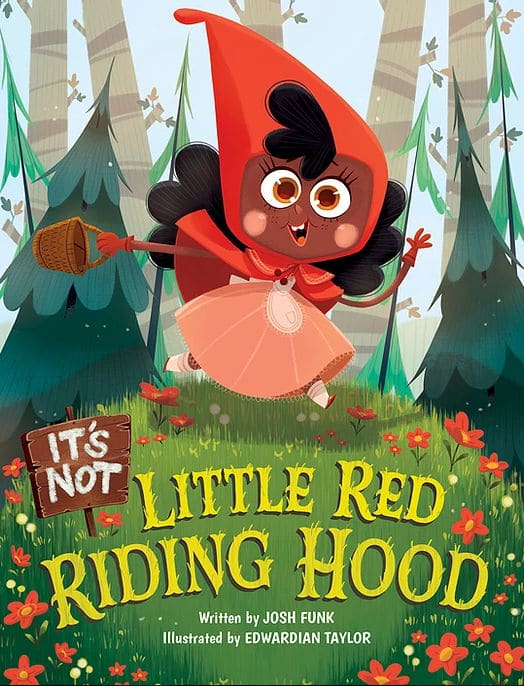 It's Not Little Red Riding Hood Book Review
Little Red likes to play by the rules. So when the narrator comes along and asks her to follow the story set out in her fairy tale, she grabs the basket for Grandma and goes. After all, she loves her Grandma.
But as Little Red attempts to follow the narrator's directions (WHICH, FRANKLY, SEEM KIND OF DANGEROUS!), she is beset by fill-in characters, confusing instructions, and even a fierce battle! Will Little Red ever make it to Grandma's house? And who will she find when she gets there?
Complete with some unusual guest appearances, this laugh-out-loud Little Red Riding Hood retelling will have kids giggling all the way to Grandma's house!
This post contains affiliate links to Amazon.
It's Not Little Red Riding Hood (It's Not a Fairy Tale) Buy on Amazon
This book begs to be read aloud which makes it perfect for a reader's theater version. This always encourages readers to practice their expression and fluency.
We took turns playing which role we would be as we read aloud as a family with my two girls and my nieces, giggles and fun this book was packed full of fun and adventure.
Throughout the story be sure to look in the illustrations for the hidden fairy tail characters in this animated and colorful picture book.
Book Extension Ideas for It's Not Little Red Riding Hood
Take turns reading different character roles in the story as a read aloud.

Compare and Contrast different versions of Little Red Riding Hood.

Create a sensory bin for story retelling for younger children.

Create a Bingo Game highlighting various Fairy Tale Characters that are revealed in the story as you turn the pages.
Print out these free BINGO Cards to play!
It's Not a Fairy Tale Series by Josh Funk
This book is the 3rd in this It's Not a Fairy Tale Series for you to enjoy with your child. Here are the others we'd suggest reading too. You'll even spy the characters at the end of It's Not Little Red Riding Hood, in the surprise ending.
Josh Funk is the author of books like the Lady Pancake & Sir French Toast series, the ​It's Not a Fairy Tale series, the How to Code with Pearl and Pascal series, the A Story of Patience & Fortitude series, Dear Dragon, Pirasaurs!, Albie Newton, and more.
Learn more about the author at www.joshfunkbooks.com.
We're excited to include this book in our Multicultural Children's Book Day collection that we've cohosted for many years. This book was sent to us as part of the Multicultural children's book day for 2021.
Come join the fun and learn more about the special event below…
Multicultural Children's Book Day
Multicultural Children's Book Day 2021 (1/29/21) is in its 8th year! This non-profit children's literacy initiative was founded by Valarie Budayr and Mia Wenjen; two diverse book-loving moms who saw a need to shine the spotlight on all of the multicultural books and authors on the market while also working to get those book into the hands of young readers and educators.
Eight years in, MCBD's mission is to raise awareness of the ongoing need to include kids' books that celebrate diversity in homes and school bookshelves continues. Read about our Mission & History.
Poster Artist: Nat Iwata
FREE RESOURCES from Multicultural Children's Book Day
Follow the hashtag #ReadYourWorld to join the conversation, connect with like-minded parts, authors, publishers, educators, organizations, and librarians.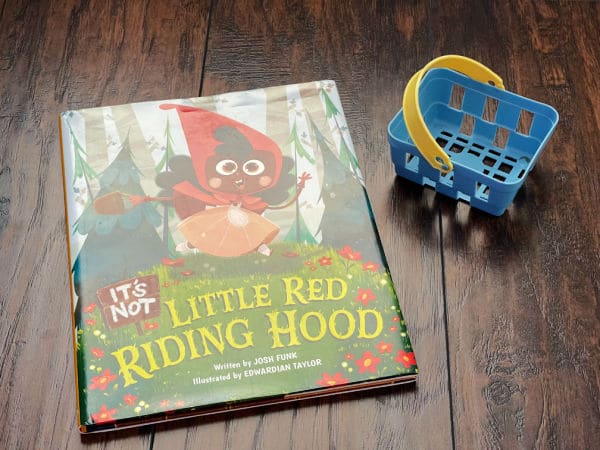 Don't forget to download your BINGO CARD GAME for this featured story.
If you like these book and activity ideas, try these additional ways to extend Fairy Tales with your child outdoors.
If you have an older child, explore our Whatever After Books Series Review