Fun things to do outdoors at home! Explore this collection of fun ways to spend more time outside with your child in the backyard!
Explore our ultimate guide to backyard activities for kids!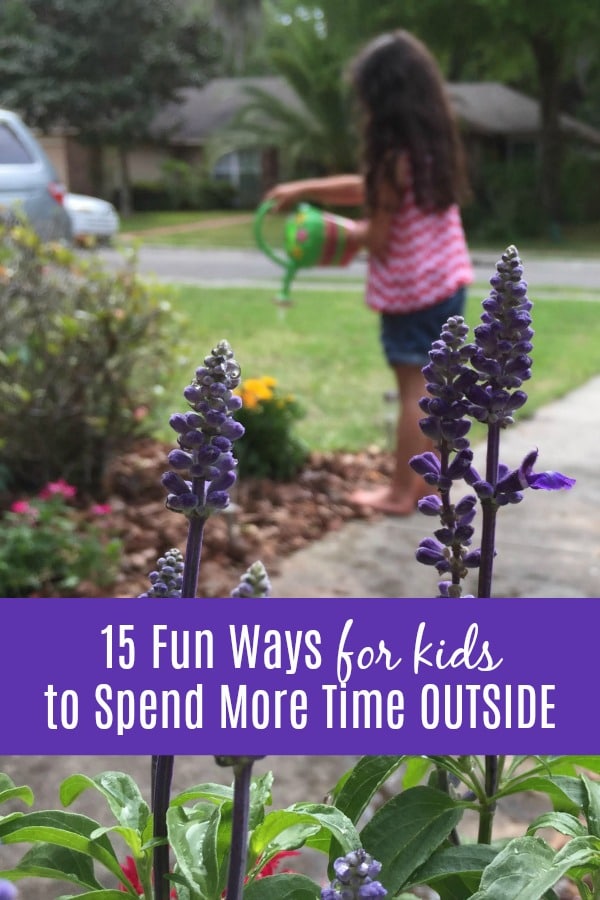 Backyard Activities for Kids
The world our kids are living in feels far different from the one I grew up in. Do you ever feel that way too? I remember my mom telling me to "be home by dark" when I'd run outside to play before dinner with the neighborhood kids.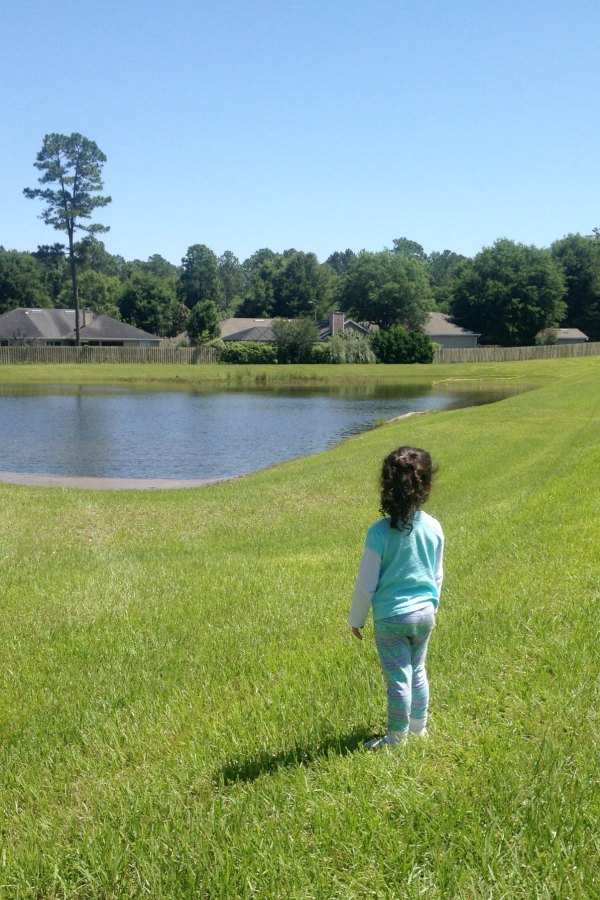 We had a field behind our house that would keep my best friend and I busy forever. It's actually one of the reasons my husband and I bought our house 18 years ago before our girls were born, to have a similar grassy field behind it, but sadly my kids don't run out the door eagerly as I did as a kid.
At least not without a little bit of pushing and imagination.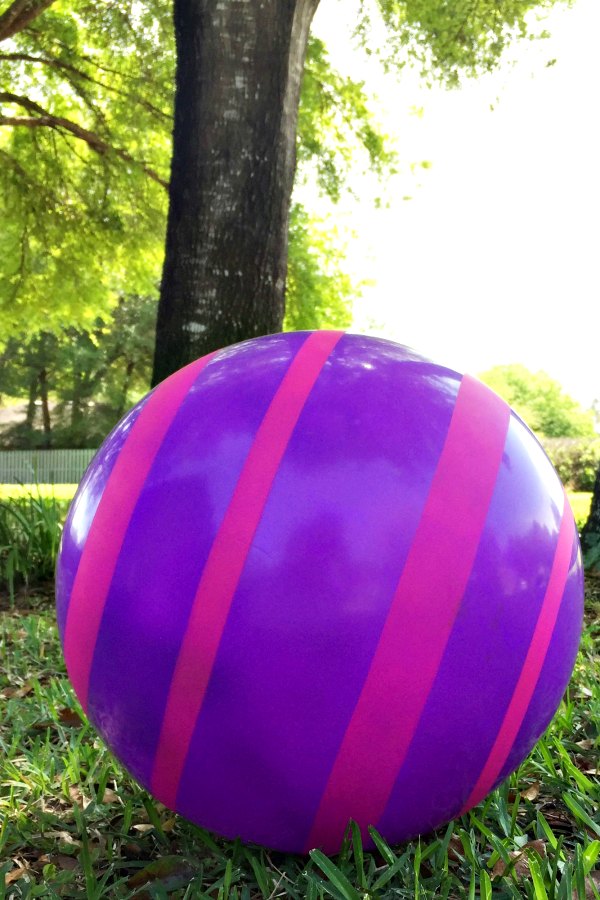 I imagine part of the reasons are the digital distractions that didn't exist when we were younger, we had to find our own entertainment for the most part and outside was where the best things would happen.
As a kid, I remember outside being a place you could scream and shout and make a big huge mess and it was ok. Sidewalk Chalk became a hopscotch game and jump ropes became snakes. Dandelions were the top of mud pies and sticks were fishing poles or a magic wand, depending on my mood. And for some reason a turned over bike became a mystery machine creating some invention of the day.
Tell me I'm not the only one that did this?
The real question is… do your kids head outside now to do this?
Let's Help Kids Discover Backyard Adventures
Driven by the insight that American kids today are spending 50% less time outdoors than the previous generation.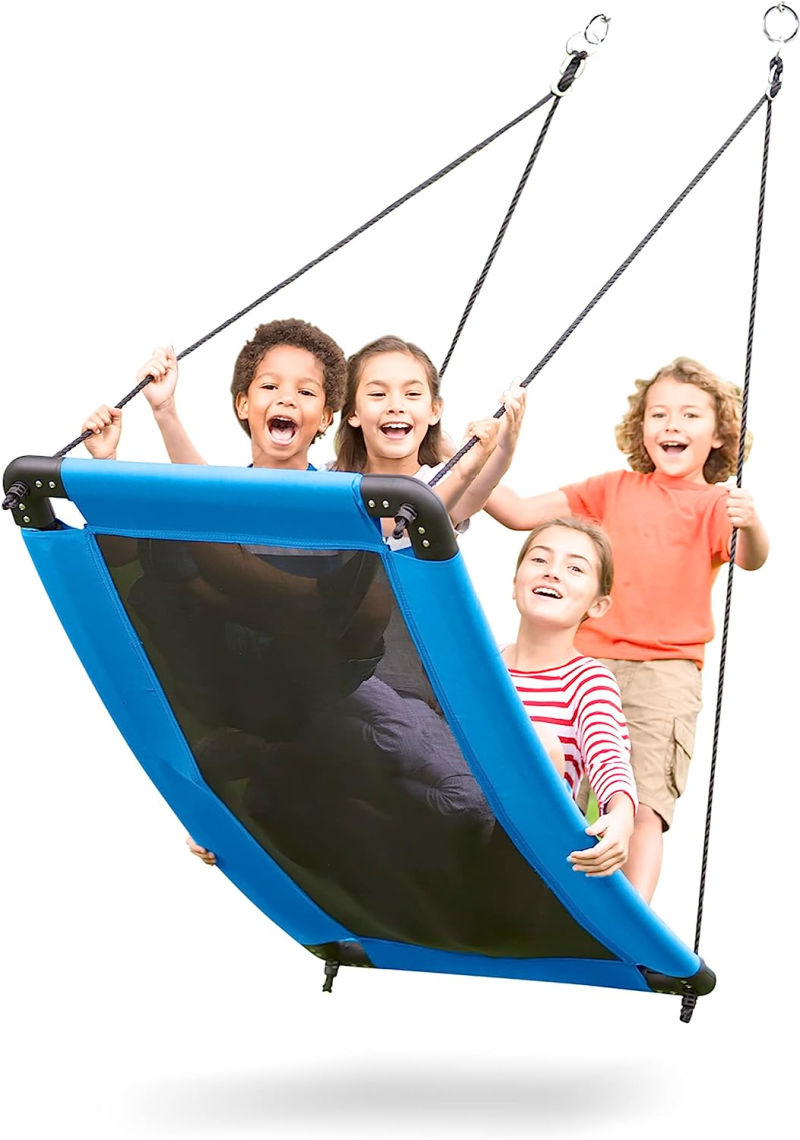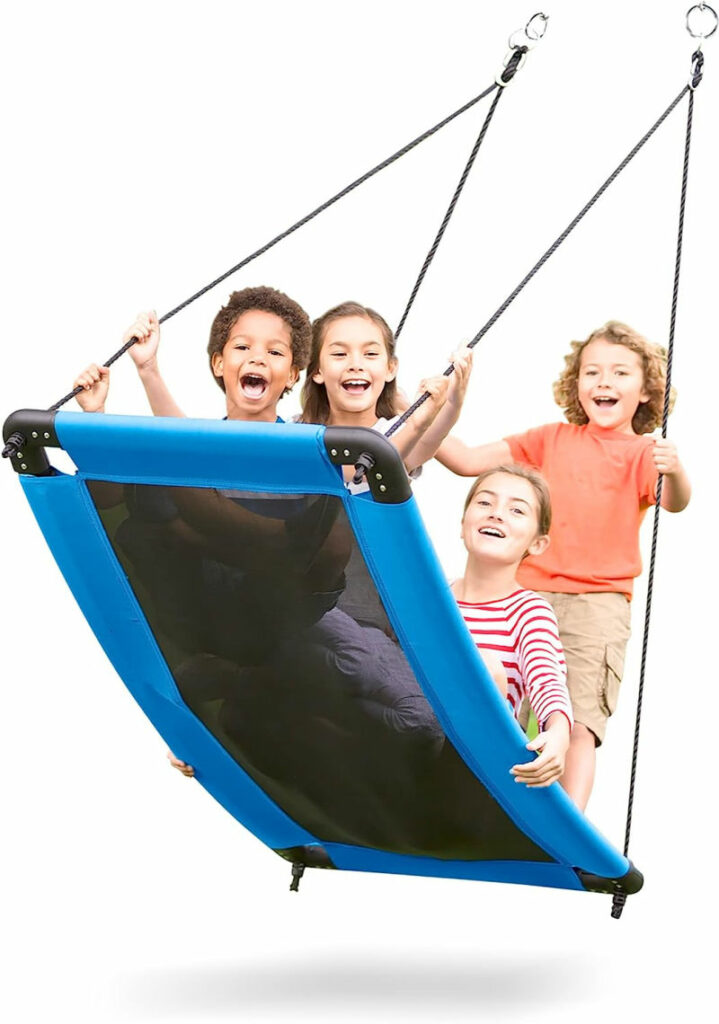 60 Inch SkyCurve Rectangular Platform Swing
The Never Starting Tales
Let's get inspired for families to spend more time having fun outdoors.
Look at the bean garden that my daughters were inspired to start in the backyard after reading Jack and the Beanstalk. We've been having fun tracking it with the printable lesson plan.
After reading the story about Jack, head to the garden with your own magic beans.
We started with this adorable Jack and the Beanstalk Color by Number.
Then we downloadable lessons from below.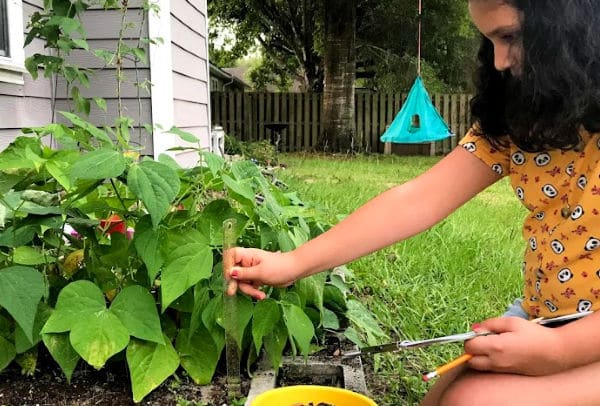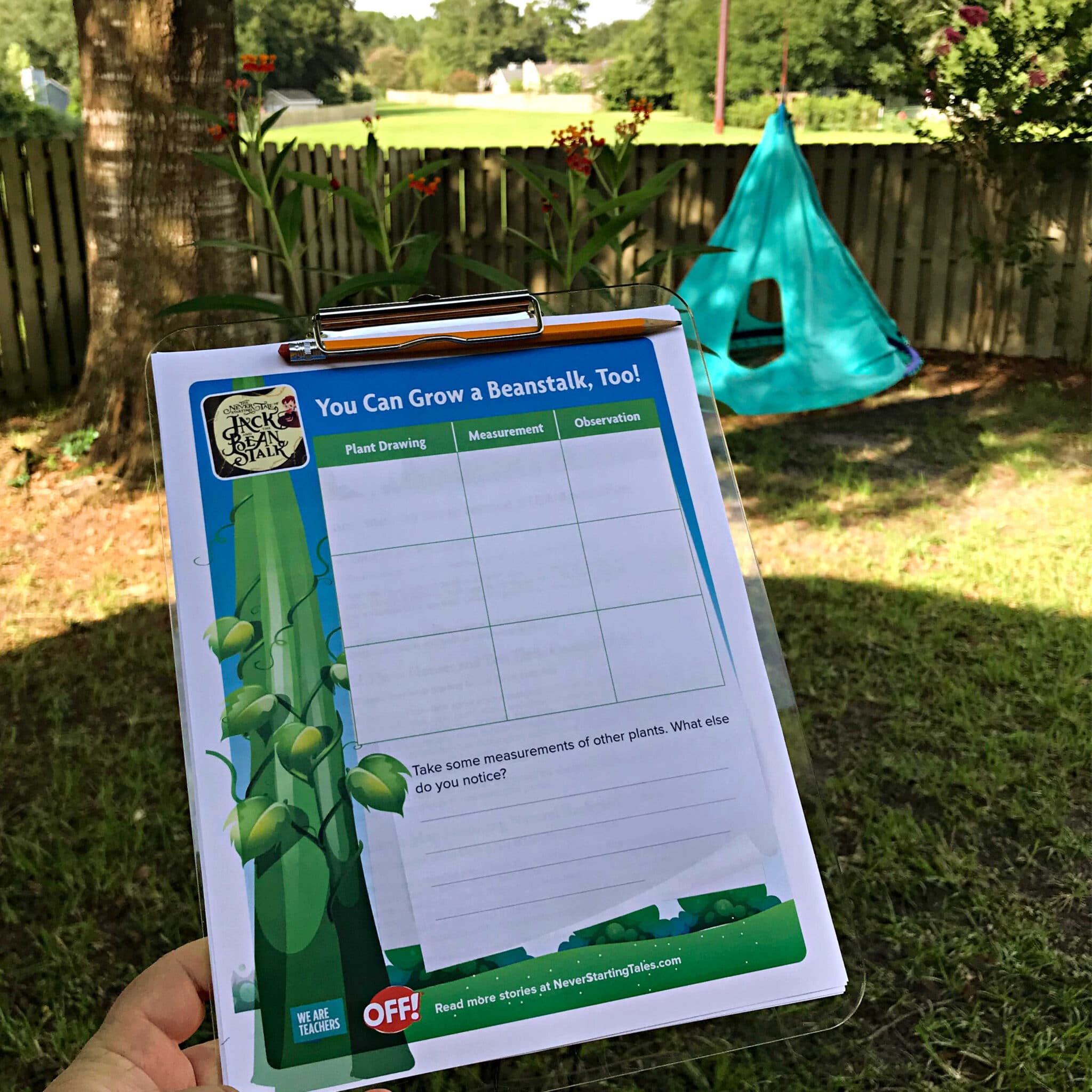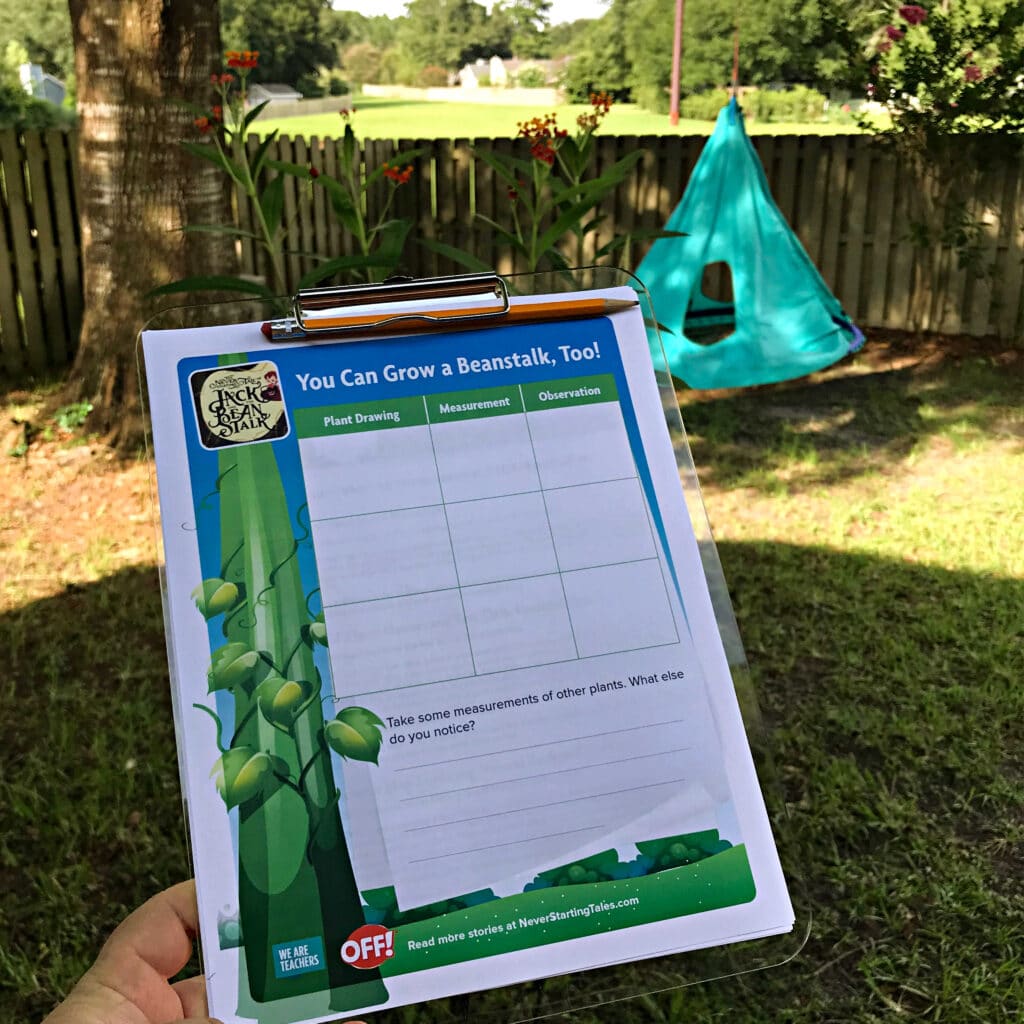 Downloadable Lesson Plans
Here are two (2) downloadable lesson plans that provide ways to incorporate the tales into Language Arts lessons or STEAM lessons along with accompanying classroom activities that either take students outdoors or emphasize the adventures one misses out on when they stay inside.
Because when you don't go outside, your adventure never starts.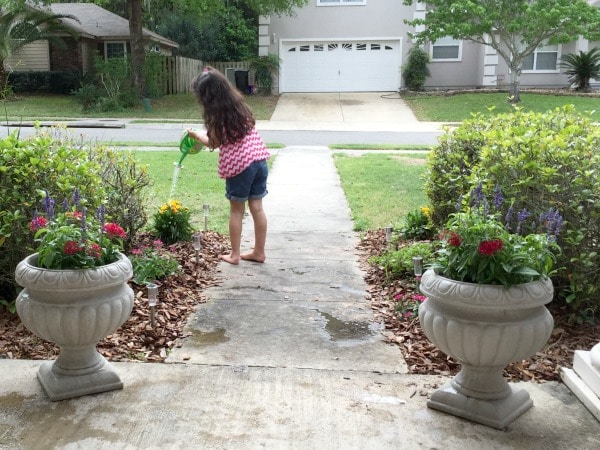 What are the benefits of outdoor play for a child's development?
Outdoor play can provide your child with so many benefits including sunshine, exercise, risk taking, appreciation of nature, socializing, problem solving and creativity.
The more we all understand the importance of outdoor play, the bigger impact we can make in our child's lives in this generation.
"The outdoors is the very best place to practice and master emerging physical skills. It is in the outdoors that children can fully and freely experience motor skills like running, leaping, and jumping. It is also the most appropriate area for the practice of ball-handling skills, like throwing, catching, and striking. And children can perform other such manipulative skills as pushing a swing, pulling a wagon, and lifting and carrying movable objects."

Rae Pica, Early Childhood News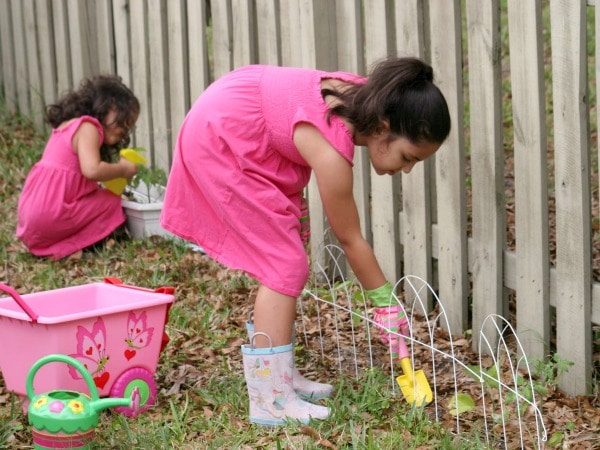 What can kids do outside?
There are so many things your child can do outside in your yard. The key is to keep a spot where they can go to grab your outdoor toys. Keep a station with balls, bubbles, chalk, hula hopes, sand toys.
Create moments for science by planting plants that attract butterflies like this milkweed. Have a magnifying glass and bug catcher in your outdoor station too.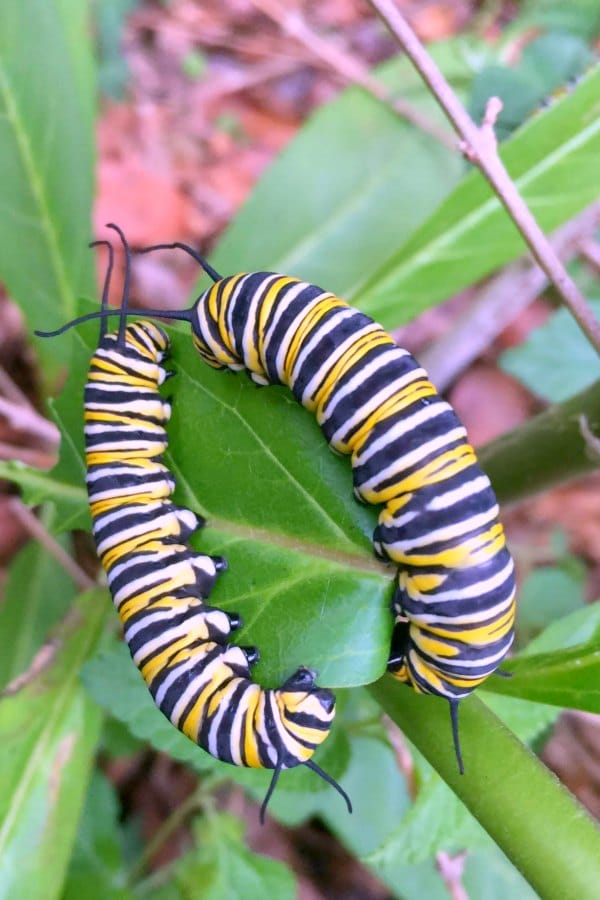 However, it's even more important to allow their imagination to observe and create new things out of the existing things in your yard.
Imagine how the Three Little Pigs built their homes. Let your kids experiment with outdoor materials from your yard.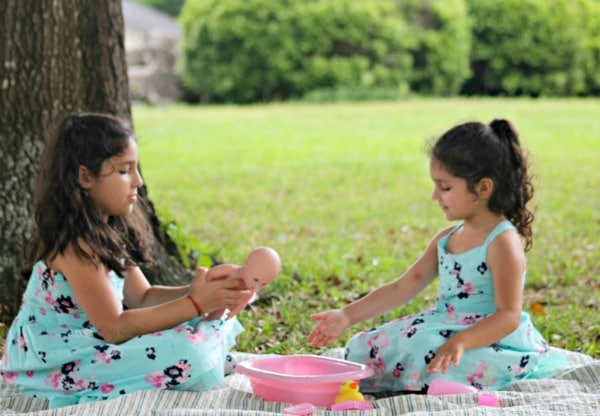 Create a fairy tale basket
Get inspired by these fairy tales and create a basket to add to your child's backyard play.
Create a Fairy Tale Basket with key items from the stories for your child to get outdoors and recreate their own fairytales. You could add to the container: wings, pirate hat, basket, cape, sticks, blocks, flashlight, seeds, pretend flowers, gold coins, painted rocks, shells.
Really anything that will get them outdoors and using their own imagination.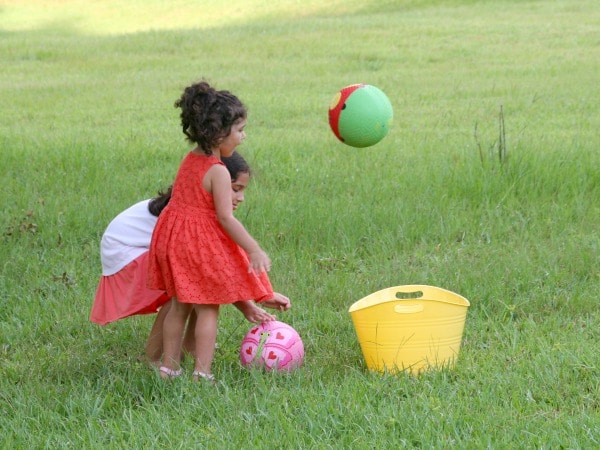 Fun Outdoor Activities for Kids
Get creative! There are so many fun things to do outside, imagine all the things kids would miss if they stayed indoors!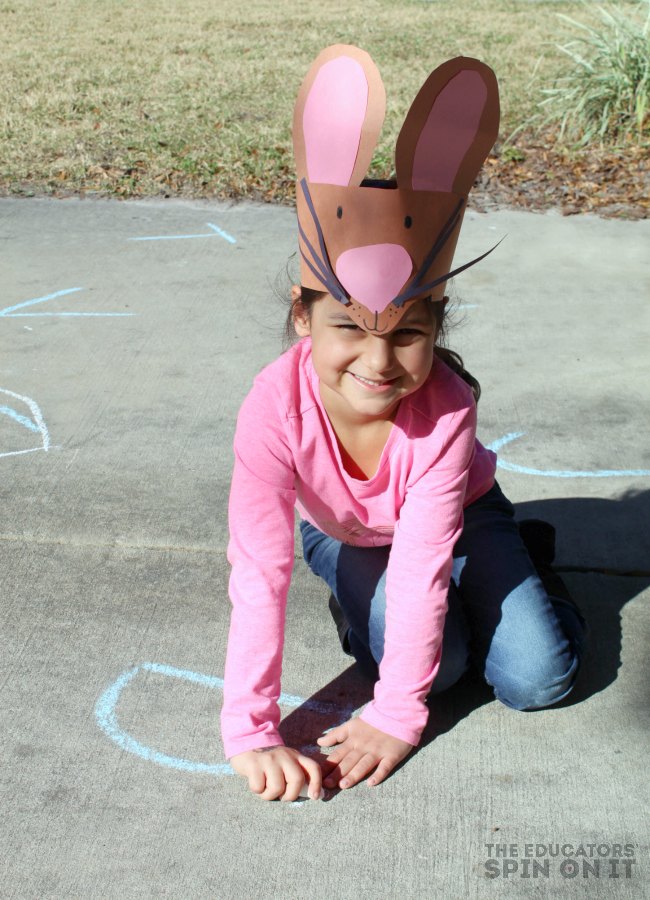 Which fairy tale will you start with first?