The Virtual Book Club for Kids is excited to launch our year! We have hand picked some of our favorite classic books to feature this year with you. Each of our Virtual Book Club for Kids Bloggers will be creating activities to share with you on. Are you ready to join us?
Just discovering our virtual book club? Join the 2016-2017 Weekly Virtual Book Club Here. SIGN UP for our Book Activities Newsletters for the latest book themed ideas.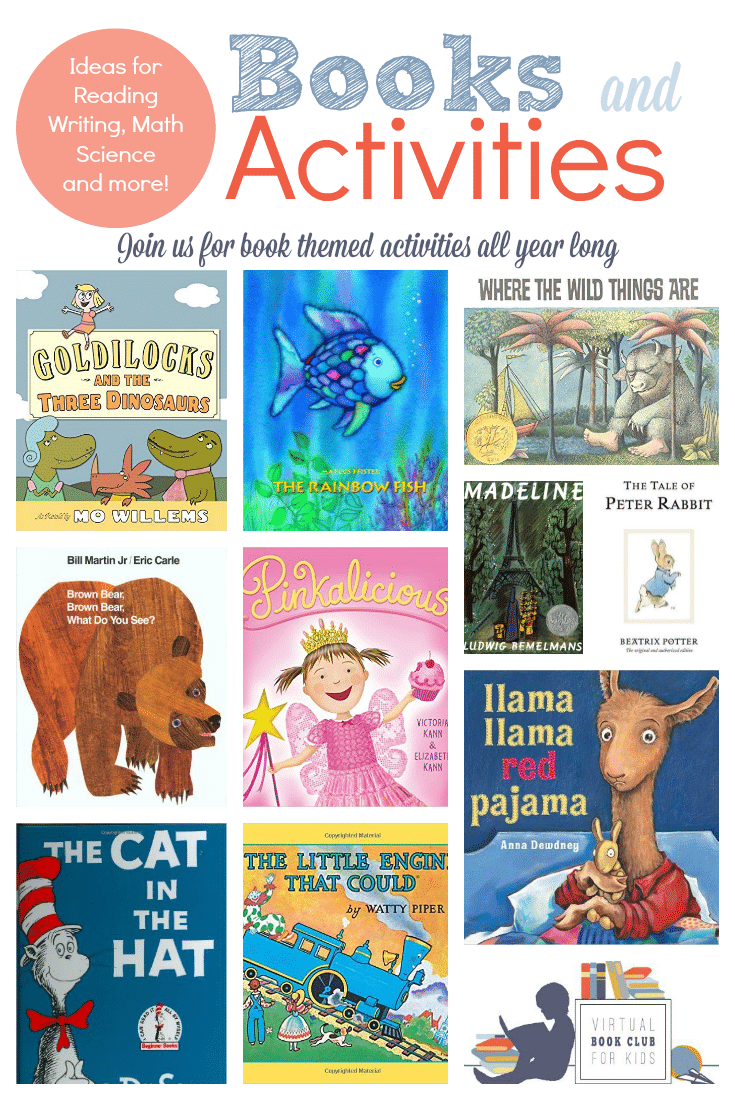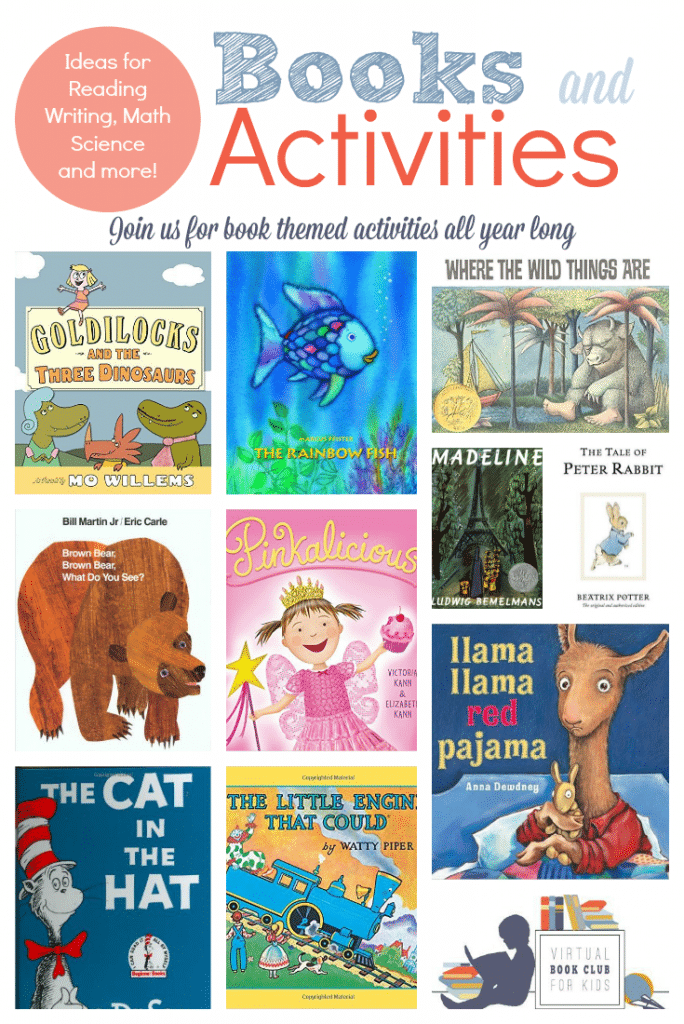 Affiliate links are included in this post to Amazon


2015-2016 Virtual Book Club for Kids Calendar
Here's the Calendar for the Books this year for the Virtual Book Club for Kids for the 2015-2016 School Year!
DECEMBER no featured book this month so we can choose all of our favorite holiday books
You can DOWNLOAD a FREE printable 2015-2016 book list here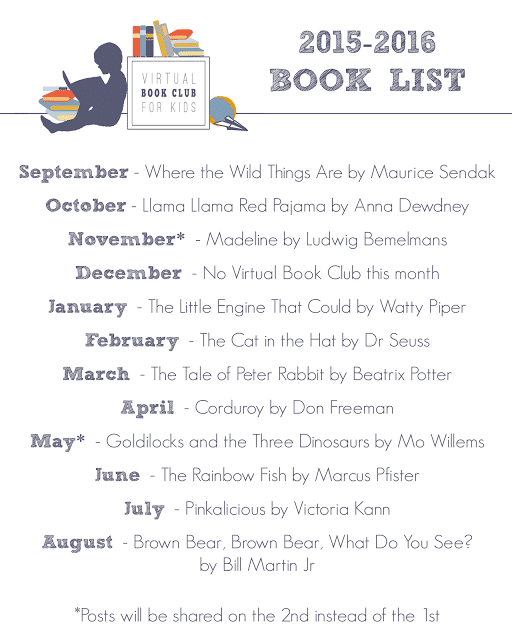 How To Participate in the Virtual Book Club for Kids:
1. Start by locating the book for the month and read it with your child sometime during that month! Leave a COMMENT on this post committing to join in all year long!
Most of the books we are featuring can be found at your local library. I have provided Amazon Affiliate links for your ease as well if you want to purchase the books and add them to your home library or school library.
2. Try out one of more of the featured activities shared by our Virtual Book Club for Kids co-hosts with your child. Activities will be posted on the 1st of each month so you can access them all month long.
We will be s haring all of the featured activities on our
Virtual Book Club for Kids Facebook page
so that they are easy for you to find. If you haven't "Liked" or Facebook page be sure to so you don't miss the activities and fun. I will also be linking to each activity here on the 1st of each month.
3. Post a photo or tell us about a featured book inspired activity YOU DID with your child using the featured book on our Virtual Book Club for Kids Facebook Page or in the comments here on our blog.
Feel free to
email us
too.
4. (OPTIONAL) Create your own book-inspired activity using the featured book and either share it on your blog and share a link with us, or if you don't have a blog, just share a photos with us on our Facebook Page.
5. (OPTIONAL) Create your Mommy and Me Book Club featured the Virtual Book Club Books.
Get together with friends and read the book each month and then do book-inspired activities together.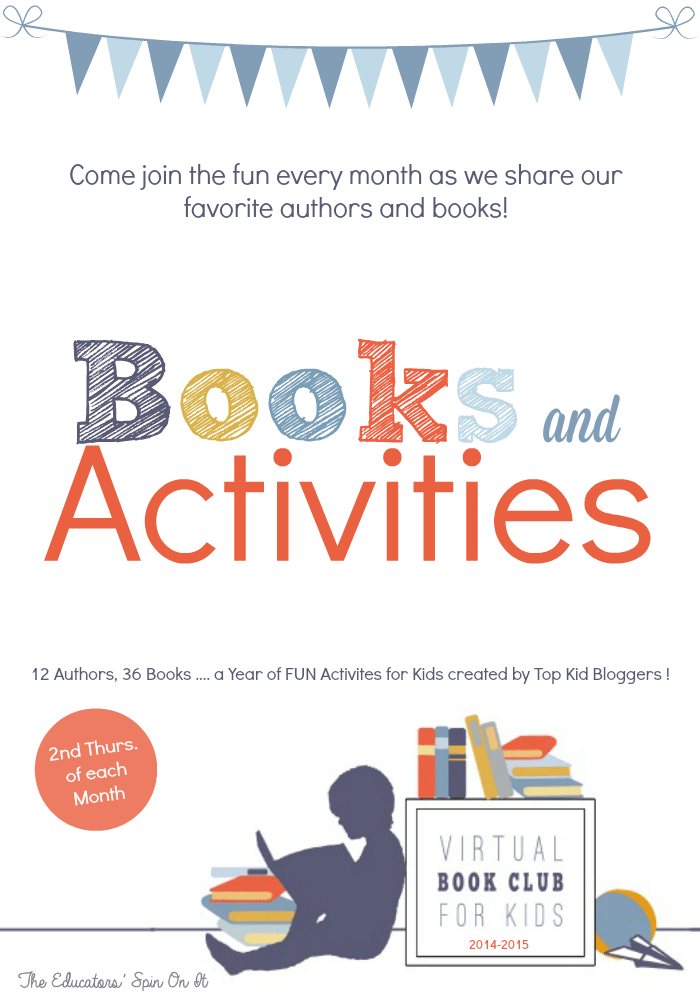 Book Themed Lesson Plans for Kids
Each book we will feature activities for varies areas of focus for learning with your child. Think of it as a lesson plan for the book for FREE. Here are the following areas we'll share…
Alphabet
Name Activity
Numbers
Sensory
Cooking
Science
Colors
Pre-Writing
Movement
Shapes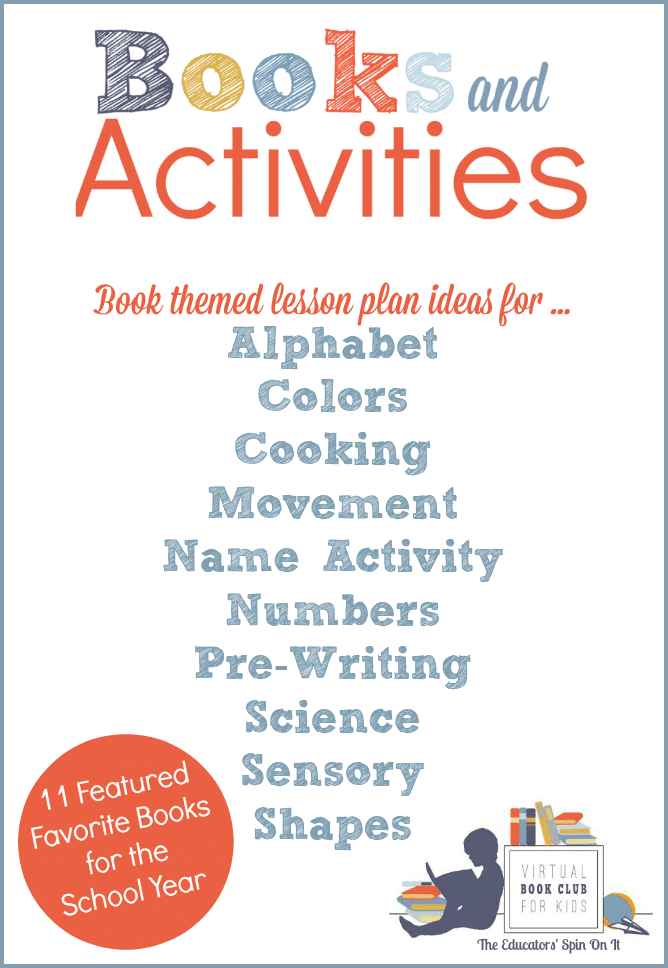 If you would like to get to know the other Virtual Book Club for Kids co-hosts for 2015-2016 just click on the links to their blogs below to learn more about them! Their sites are great preschool and toddler learning resources!
Virtual Book Club for Kids Co-Hosts
Looking for more book lists and book themed activities ? Here's the past 3 years of Book Clubs!