WHOOOO wants to cook? Create your very own owl shaped pizza with this easy to bake pizza dough recipe. Plus a few owl themed activity ideas too while the pizza bakes.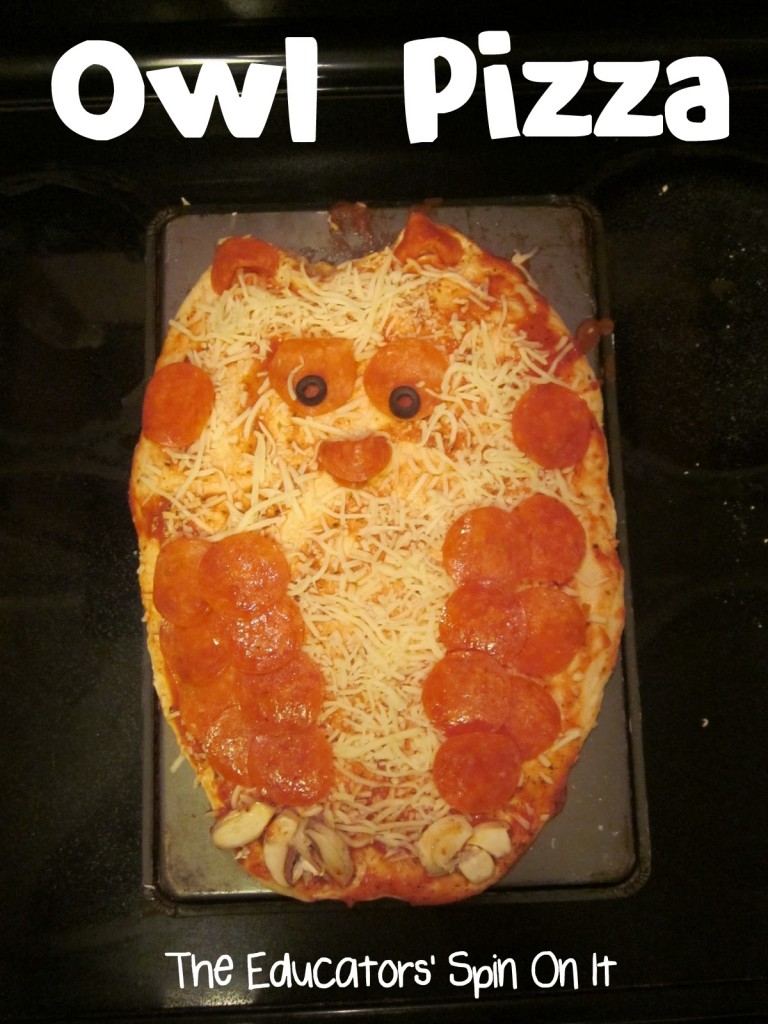 This post contains Amazon Affiliate Links.  
Owl Themed Pizza Recipe and Lesson for Kids
The theme for Cooking Class today was Owls!
We read this adorable book about this little baby owl who didn't want to go out with his parents in the night. He meets new friends each night who teach him many ways that the night is special including stars, fireworks, campfires, and even when Santa comes.
The book is The Owl Who is Afraid of the Dark by Jill Tomlinson and illustrated by Paul Howard. 
Your little ones will truly enjoy this story, especially now that the time change just happened and darkness is here sooner.  I can't wait to check out more from the author Jill Tomlinson, she has some great titles.
After reading our story, we made our very own Owl Pizzas. The girls followed a recipe to make their own dough, kneaded it, rolled it out into an owl shape and then created their own owl design with pizza toppings. They really had a great time and did it on their own at Age 5.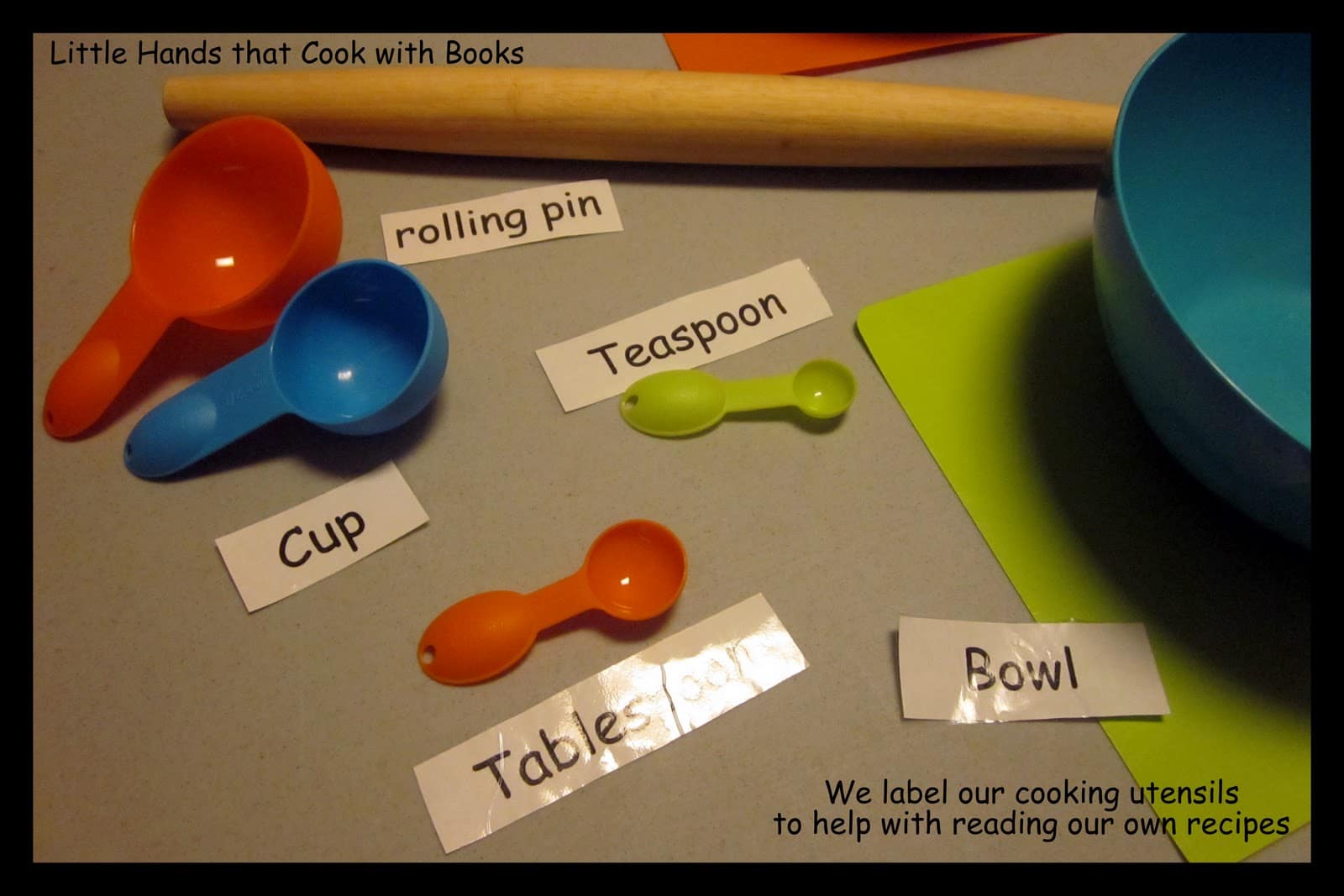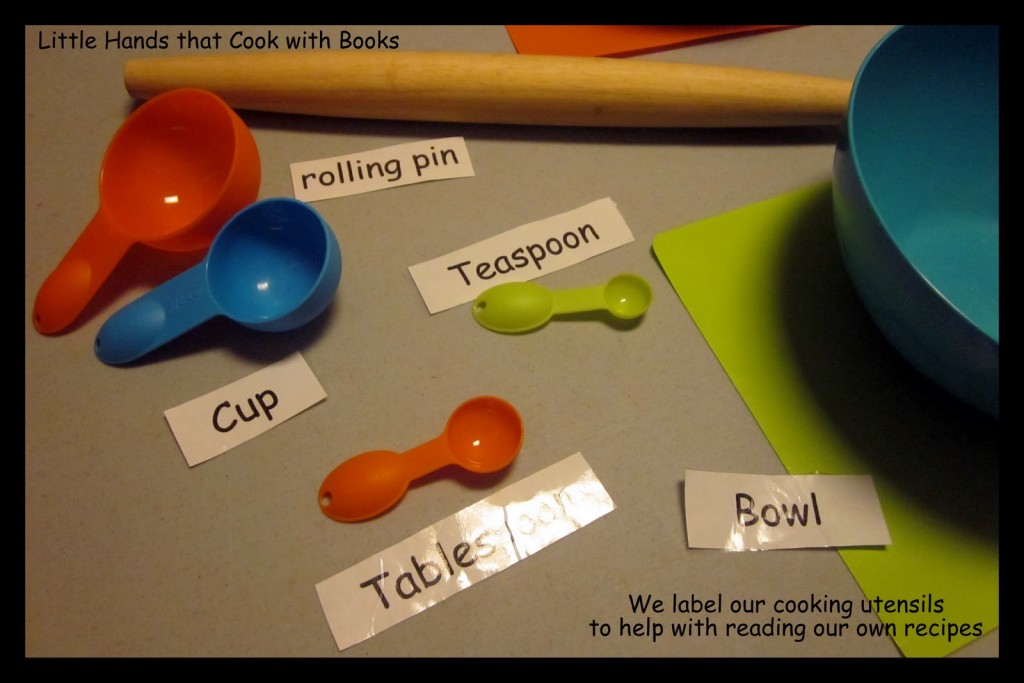 Before we started cooking we sorted our cooking tools and ingredients and labeled them.  It helps with learning to read and also to make our little chefs successful on their own as they measure ingredients.  You can create your own Owl Pizza too. 
Here's the recipe we followed but any pizza dough recipe will work.
Owl Pizza Dough Recipe
1 cup warm water
1 Tb yeast
1 tsp sugar
2 1/2 cup all purpose flour
2 Tb olive oil
1 tsp salt
Mix yeast and warm and let set for 5 minutes.
Then add sugar. 
Mix flour, oil and salt.
Then add yeast, water, and sugar. 
Knead until smooth. 
Allow to rest for 5 minutes.
Spread out onto a baking sheet. 
Cover the entire pizza with pizza sauce and shredded mozzarella cheese. 
Then add your favorite pizza toppings to create the owl. 
Bake at 425 degrees for 15 minutes.
We used olives for the eyes with pepperoni below them to make them appear bigger. Then the girls added pepperoni or mushrooms for the wings. 
Each of them had their own ideas of how to create an owl. Their creativity was so much fun to watch.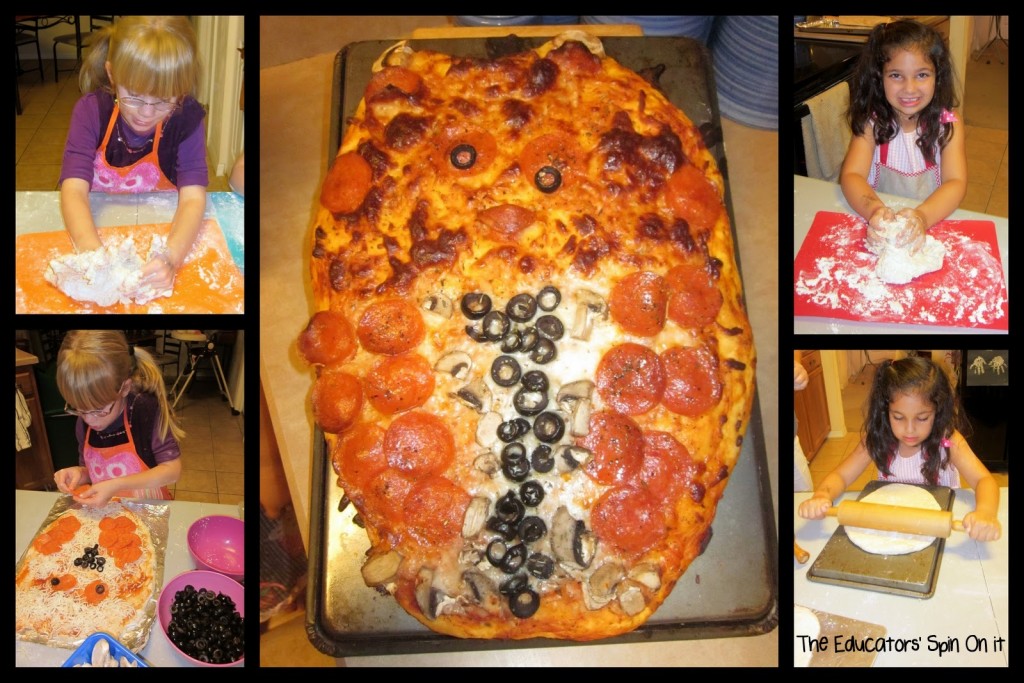 Owl Songs for Kids
While our Owl pizzas were baking we sang a few Owl Songs.
We also created our very own Owl Handprint Shirts from our handprints! Keep checking back to The Educators Spin On It for a New Tutorial on how to make your own Owl shirt with your little ones!
Here's a Sneak PEEK! Click here for the Tutorial
For additional activities, your child may also enjoy these…