Learn how to make Diyas for Diwali with Kids with just playdough and beads. An India inspired hands on craft for kids for Diwali.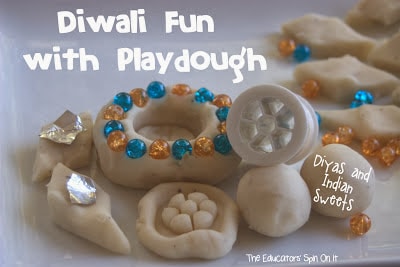 Here's a fun way to learn about another culture with your child.  Diwali is a celebration for the Festival of Lights in India.  You can make your own light be creating a Diya.
Grab your supplies and come join us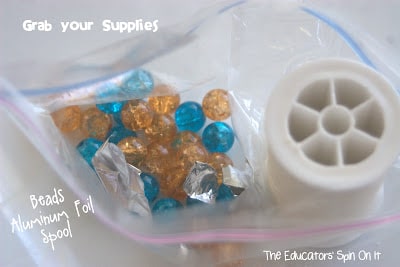 Disclosure: This post contains affiliate links to Amazon.
Supplies for Diyas for Diwali 
Making Diyas for Diwali with Kids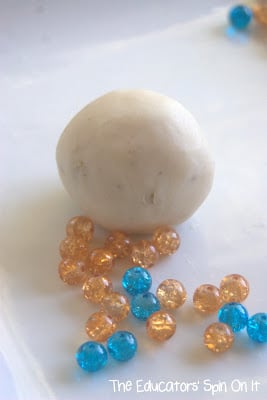 Create Balls with the Playdough. We used our cardamom scented playdough.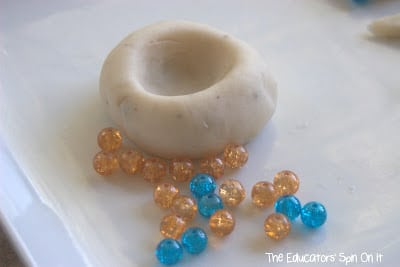 Then press in the middle of the balls to make a place for the candle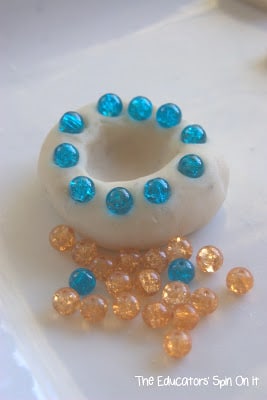 Add Beads or Sequins to decorate your Diya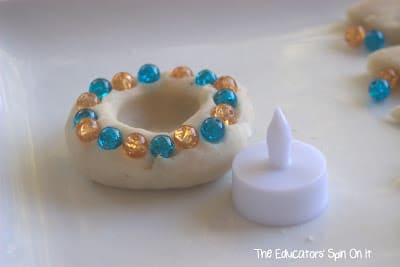 Time to add the Battery Operated Tea Light!
Song for Diwali for Kids
You can sign this little Diwali song too.
Little Lamps

Tune: "London Bridge"

Little lamps are burning bright,
 Burning bright, burning bright.
 Little lamps are burning bright.
 It's Diwali.

See them lighting up the night,
 Up the night, up the night.
 See them lighting up the night.
 It's Diwali.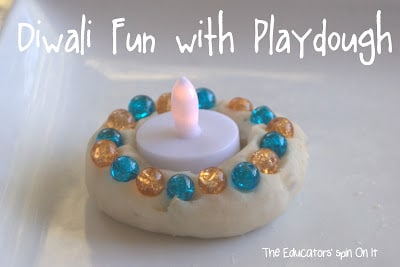 You can light your candle again and again for diwali fun!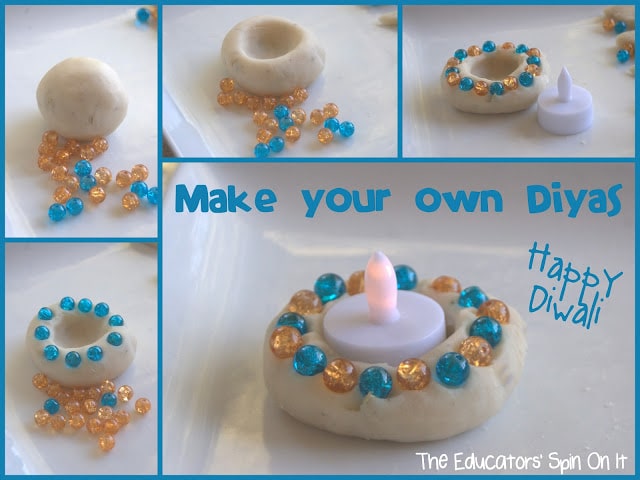 Here's our recipe for how to make Cardamom Playdough with Kids as you learn about Diwali.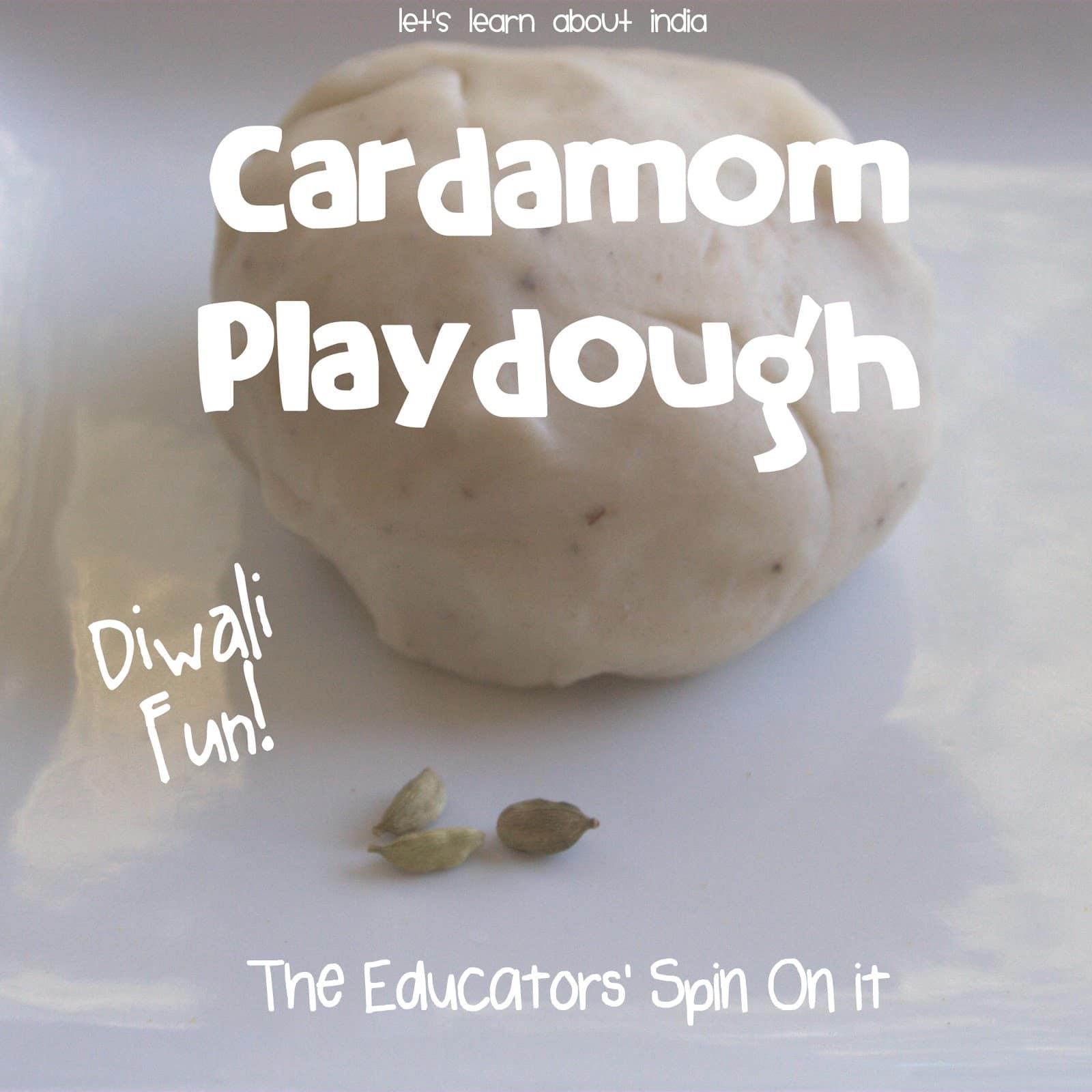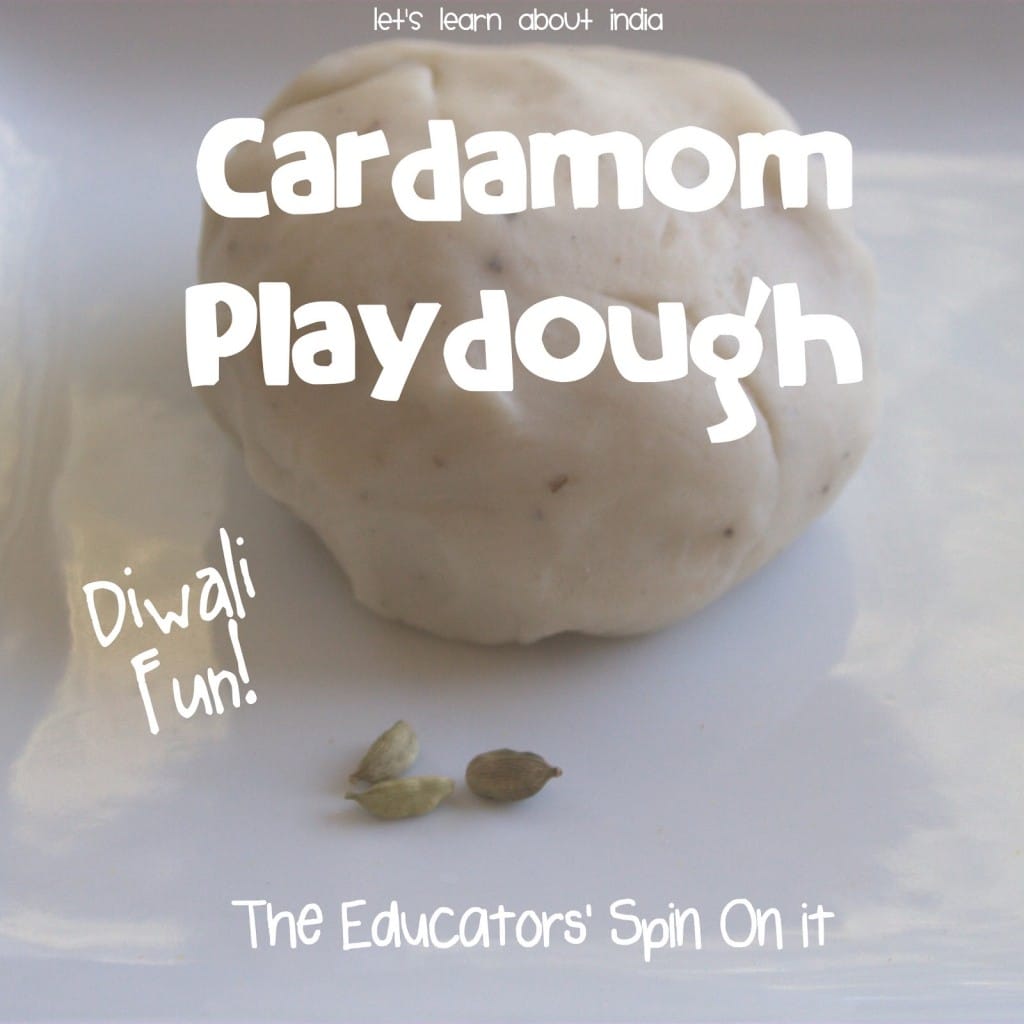 Click below for more Diwali Projects for Kids
Make a Flower Rangoli Design with Kids
Making a Diya with Air Clay with Kids
Making Diya with Recycled Container and Sequins
Rangoli Craft for Kids with Colored Salt
DIY Indian Stamp Designs for Kids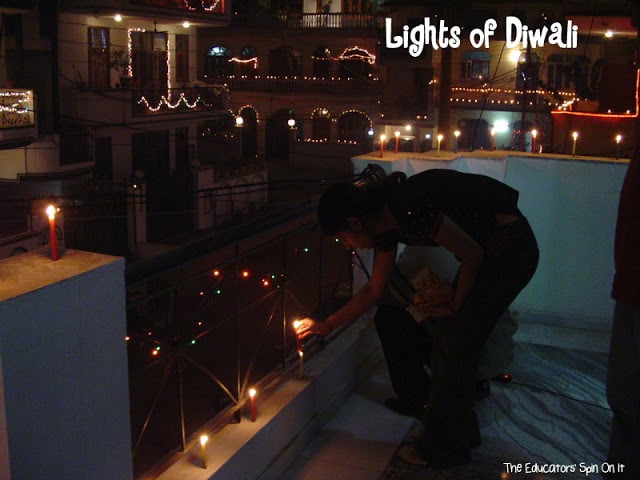 Here's a glimpse from our front porch in India on the night of Diwali!
** LIKE IT? PIN IT!! **