Halloween is the perfect time to try create a monster lab science experiment. Encouraging kids to use their imagination is what Halloween is all about! This is a spooky science experiment that adds the element of monster spook as they explore molecules.
Here's how to create your own Monster Lab using simple household items for Halloween.
Creating a Monster Lab for Halloween Science
As you begin it's time to talk it up with your child about ways that you can create spooky monster eyes that move on their own. Challenge them to see if they are able to think about how to do it.
Have them find items from the supply list and see if they can think of the science that might make this Halloween Science Lab come to life. (Contains affiliate links to Amazon)
Supplies Needed for Monster Science Lab
Water
Oil
Adult Task- Sharp knife, razor blade or scissors
Disclosure: Amazon affiliate links used in this post.
Directions for Monster Science Lab
1. Set up your Monster Science Station by placing all of your supplies within easy reach.
2. To begin the first spooky experiment, have your child fill one the science beaker with oil 1/3 full leaving space for the water, eyes and tablet. Be sure to tell you child to not shake the bottle during this experiment to see the full effect.
3. Fill up a measuring cup with water.
4. Add a few drops of food coloring of your choice to the measuring cup with water. .
5. Fill the remainder of Science Container with the colored water. Be sure to leave enough space at top to allow for spooky bubbling effects.
6. Take the googly eyes and place a small slit in them to allow for water to enter, soak in water to help them perform better during the experiment.
7. Now add your monster eyes to the combination of oil and water. What happens? Talk about your observations.
8. Monster Science Challenge Ask your child if they can make their monster eyes fly in the spooky potion without shaking it.
9. Encourage them to add some spooky monster magic to the experiment. Add 1/4 of the antacid tablet to your test tube and WATCH.
Did your monsters eyes fly? Why or Why Not?
Repeat the spooky science and add the rest of the tablet and make the monster eyes fly again. NOTE: Leave the lid off of your container to allow for the monster magic (air bubbles) to escape.
10. Try the experiment again in another container with a different ratio of oil and water and see the spooky results. I recommend a few containers so that you can experiment a bit more and compare side by side.
11. After you've completed the experiment the monster mix of of water and oil is fun to observe inside of a Plastic Test Tube too one the lid is placed and you can shake it up.
Keep the spooky science monster fun going throughout Halloween! What other Monster Parts can you create for Halloween?
What is the Monster Eyeball Science?
This experiment demonstrates for a child that oil will not mix with water. This is a science term called a hydrophobic molecule. The word hydrophobic literally means water fearing which comes from the Greek language hydros "water" and phobos "fear".
Food coloring is a hydrophilic molecule. This term hydrophilic literally means water loving from the Greek language hydros "water" and philic "friendship". Because of this the food coloring has the ability to mix with the water (H2O) through hydrogen bonding.
When you place the effervescing antacid tablet into the bottle it will dissolve in the water and form bubbles of carbon dioxide gas.
The gas rises and takes some of the colored water along with it to the surface of the oil. When all of the gas has escaped out of the top of the bottle the water droplet falls back to the bottom of the bottle.
Look for more Monster Activities for kids? Try these
Monster Books for Kids
Hope you have lots of spooky fun with your Spooky Science Experiments this Halloween!

Be sure to grab a few Monster Books to add to your child's imagination this Halloween!
For more book suggestions, take a look at the ultimate collection of Monster Books for Kids!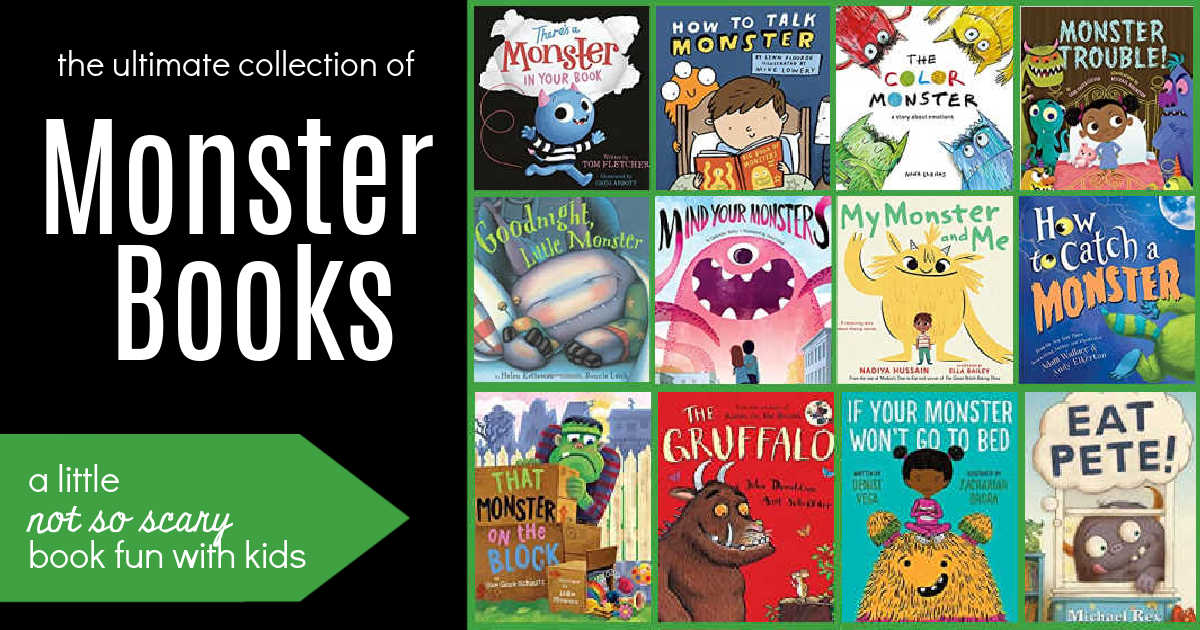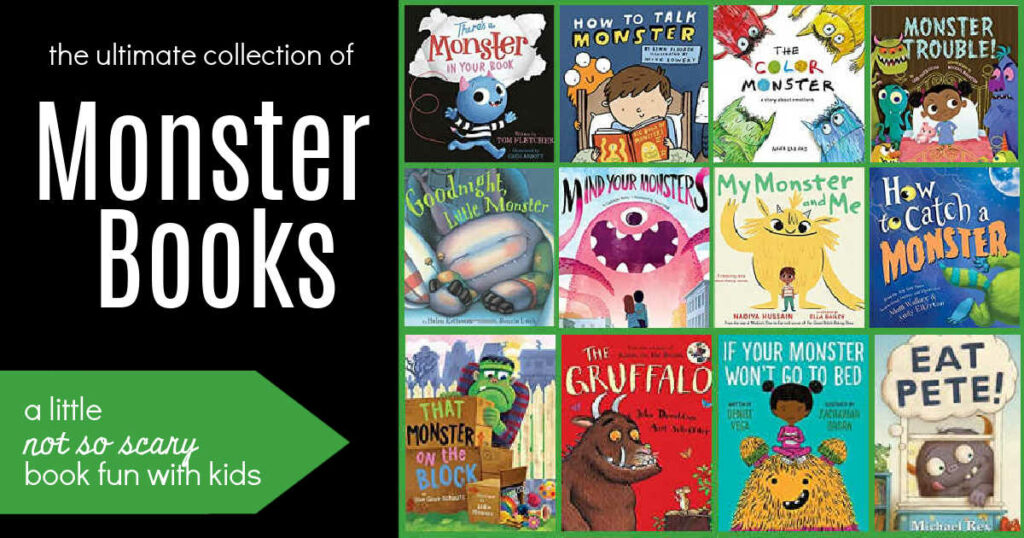 For more Monster Ideas for Spooky Science Fun