Looking for outdoor spring activities for the kids? Create these playful shapes using shamrocks for a little St. Patrick's Day fun this spring.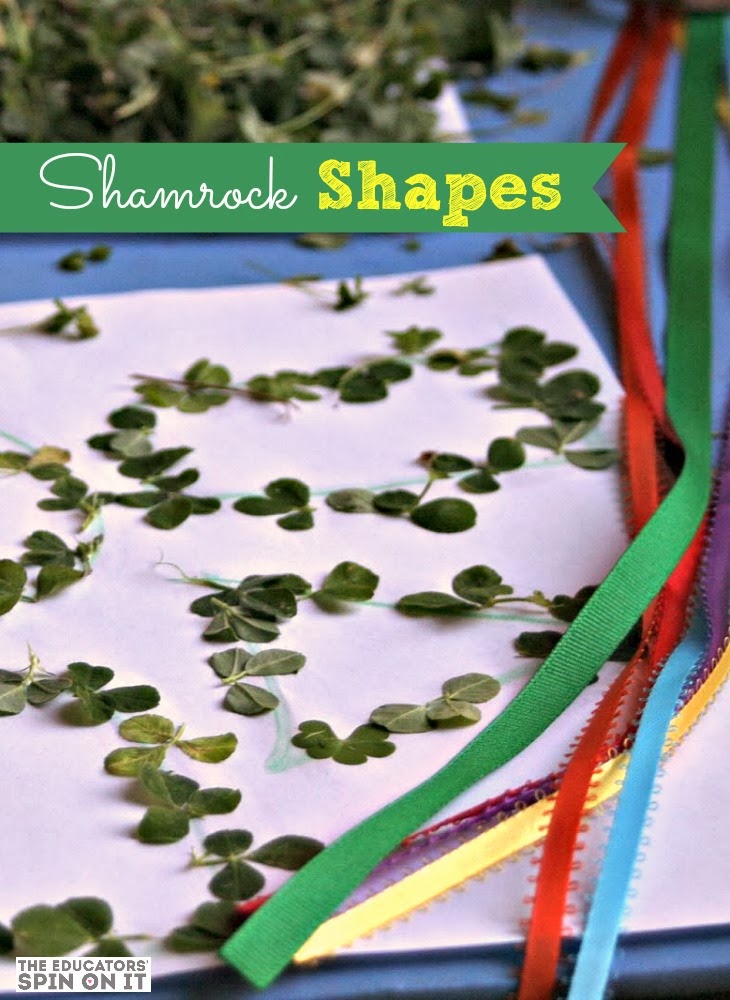 We're always looking for a variety of ways to explore the outdoors with our children when they get home from school and on the weekends. The yard is our go to source that we try to visit each afternoon.
I've found that if we go outside after snack time once we get home from school my kids have a much better afternoon together, eat better at dinner and sleep better at night.
However, sometimes they are just not interested in just "playing" with the playground we have so I have to find ways to make it interesting.
Outdoor Spring Activities for Kids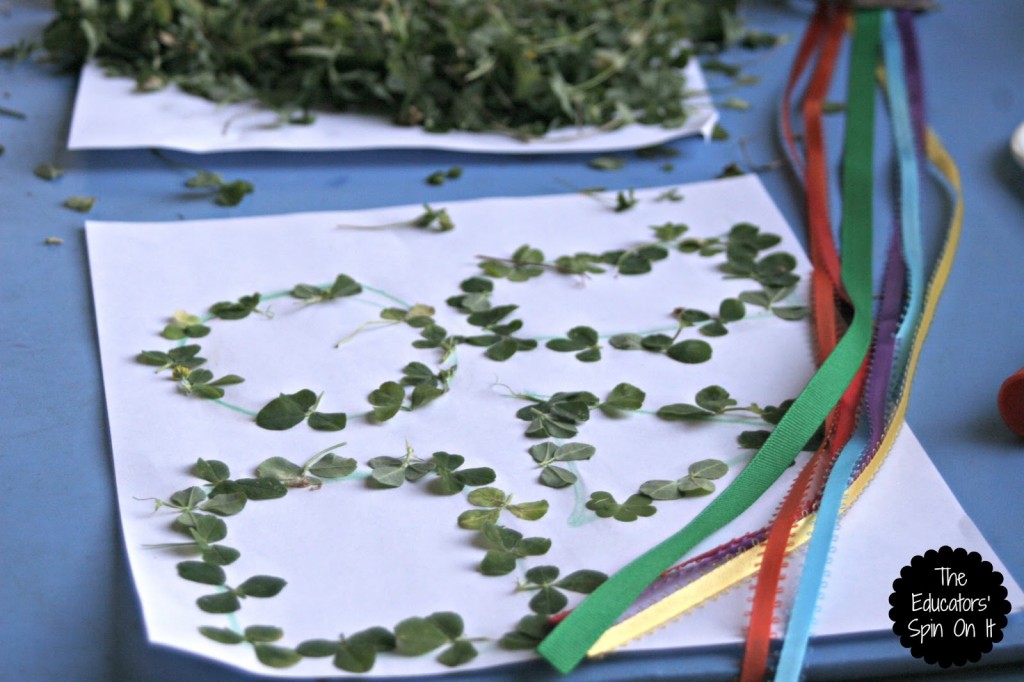 Shape Shamrocks
This week we explore the clovers that were growing in near our yard and did a little fine motor fun with them. We created shapes and then glued the clovers around the perimeter. My two year old joined the fun by putting the clovers inside the shapes we drew which made it a great sibling activity.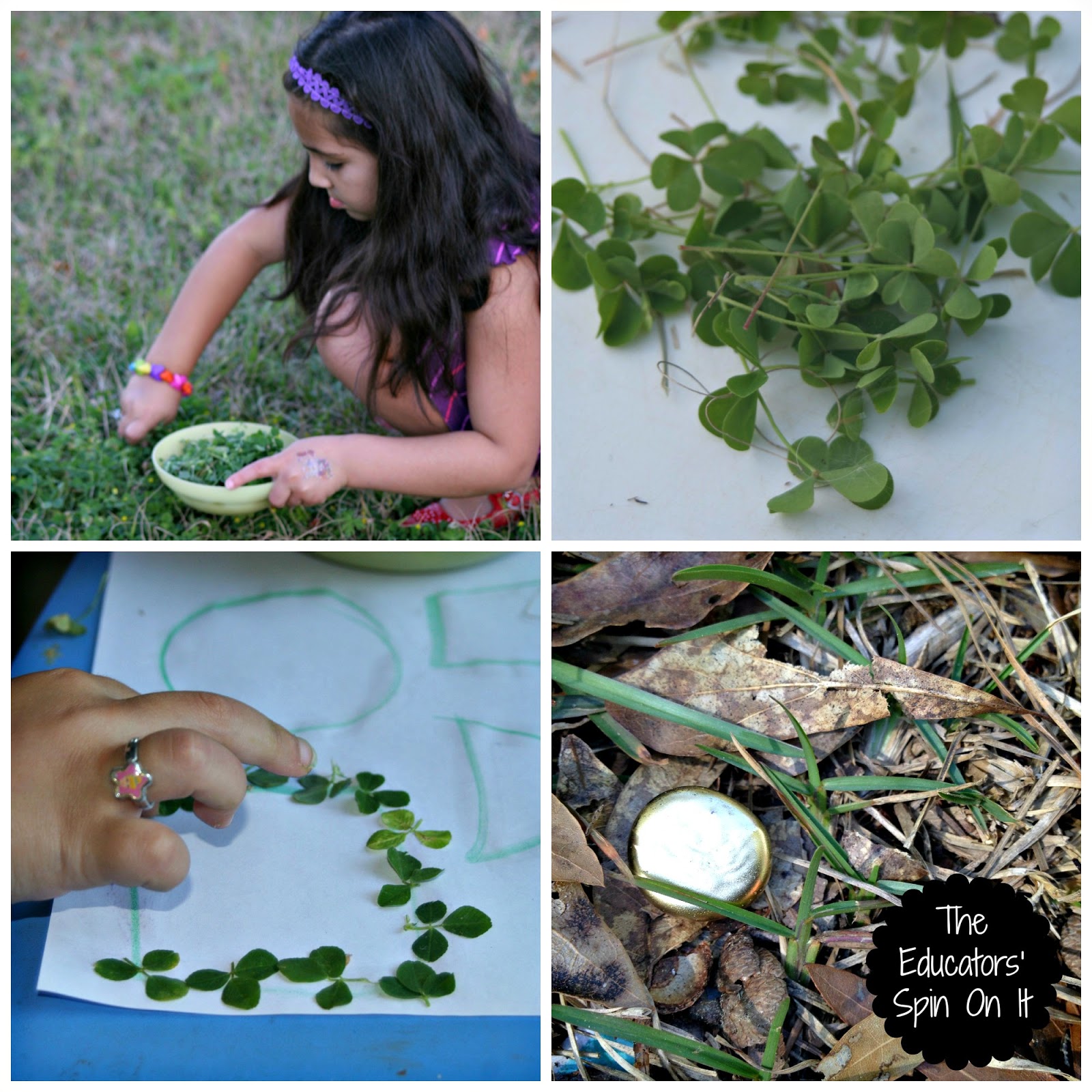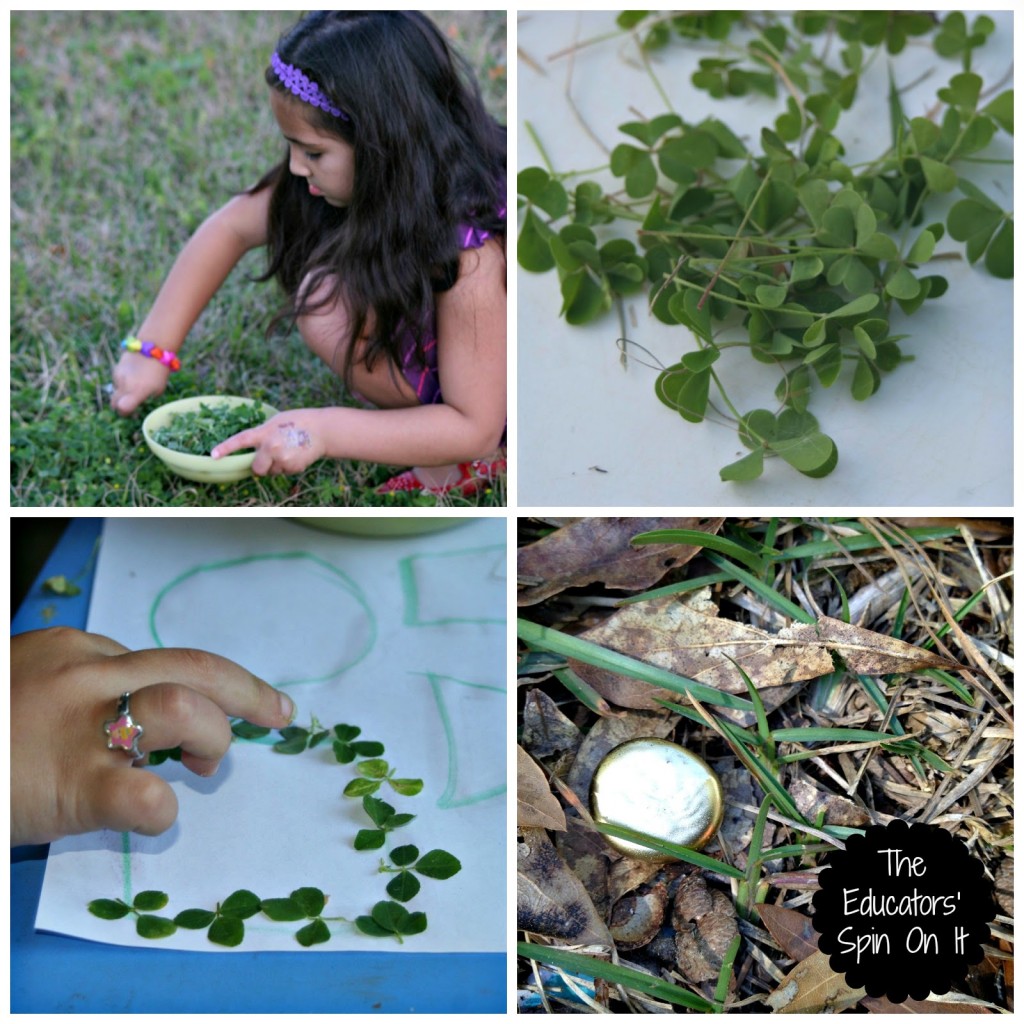 We even hid a few gold coins below them to play scavenger hunts with each other as we got ready for St. Patrick's Day.
Bird Watching and Story Writing
We also did some bird watching. We were so excited that one afternoon we watched several birds visit our birdbath and enjoy the water. My daughter even wrote a story about the bird that we watched. We observed a yellow finch, a cardinal, a mockingbird and a sweet little bluebird….do you know what kind this is?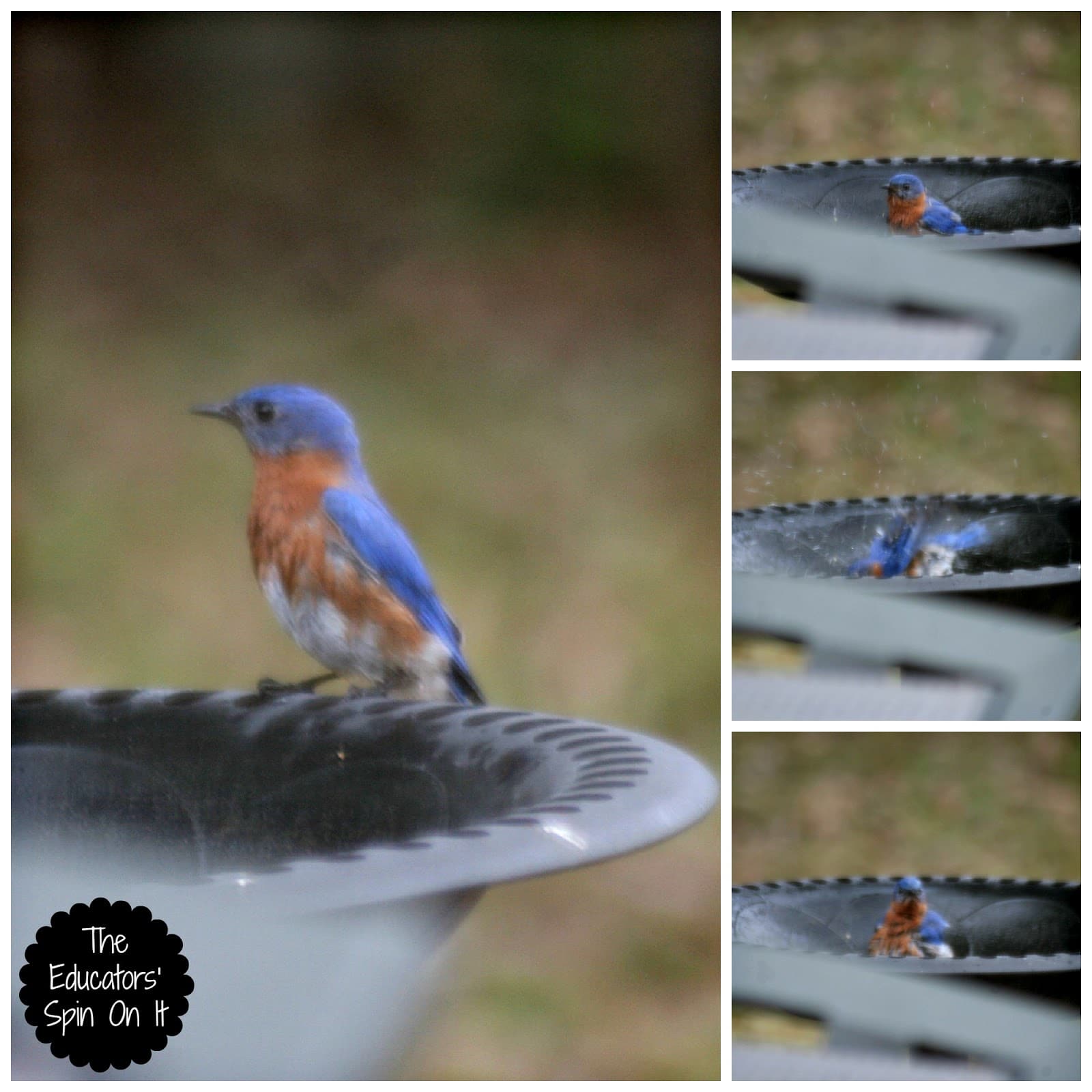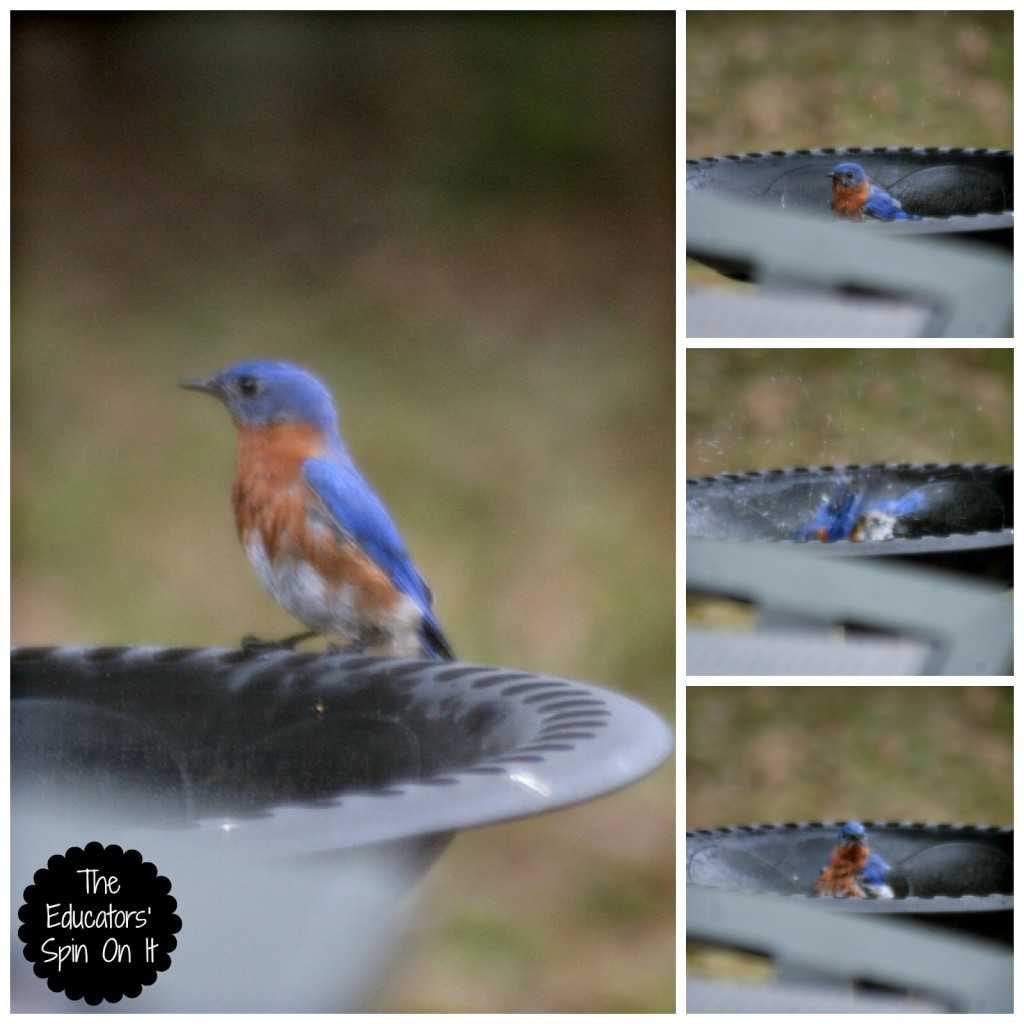 Here's some more fun ways to create a bird watching station in your yard.
Nature Walk and Journal Writing
We also took a walk in the neighborhood a few times to record in our Spring Journal and Observation Sheet.
Here are a few photos we took from our walks.
How are things changing around your home this spring?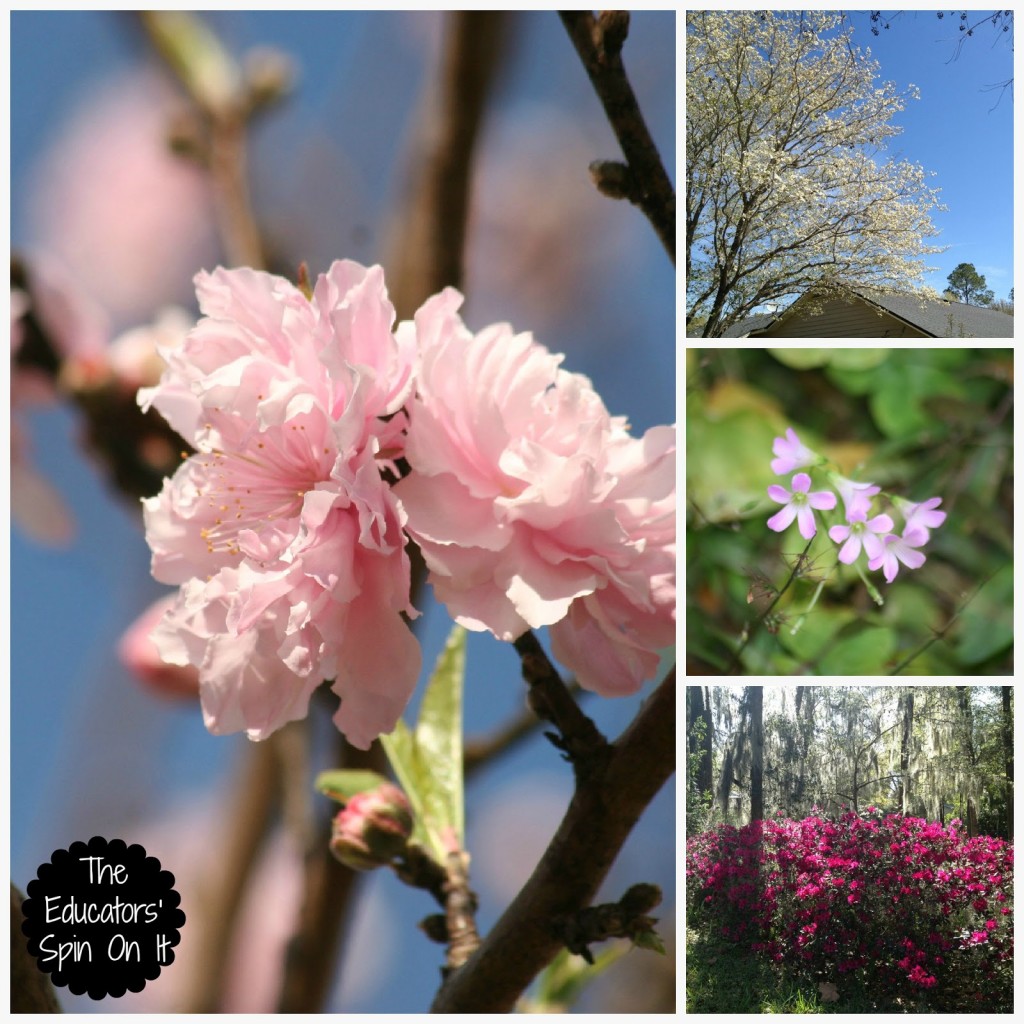 Spring Gardening
This next week we'll be spending some time in our garden after school. A big thanks to Amanda who did some seed sharing and plant sharing with us this weekend.
I can't wait to get the tomatoes, zucchini, peppers and beans into the ground.
Here's our Gardening with Kids Activities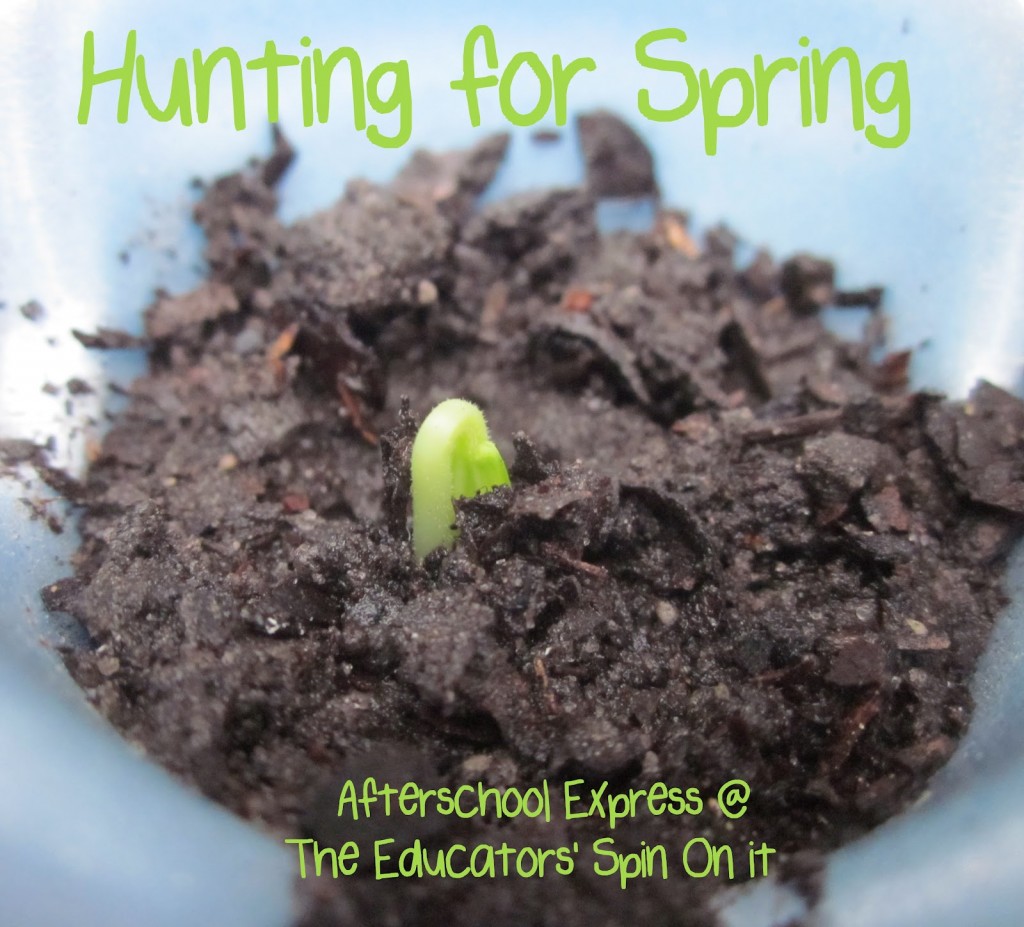 Outdoor Spring Activities for After School
Here's where the After School Linky is awesome, last week I just glanced over everything that had been shared and found several our activities for Spring. From Bird Watching to Using Eggs to gathering treasures found outside there are so many fun things to help our children learn outdoors and observe the arrival of spring!
St. Patrick's Day Activities for All Ages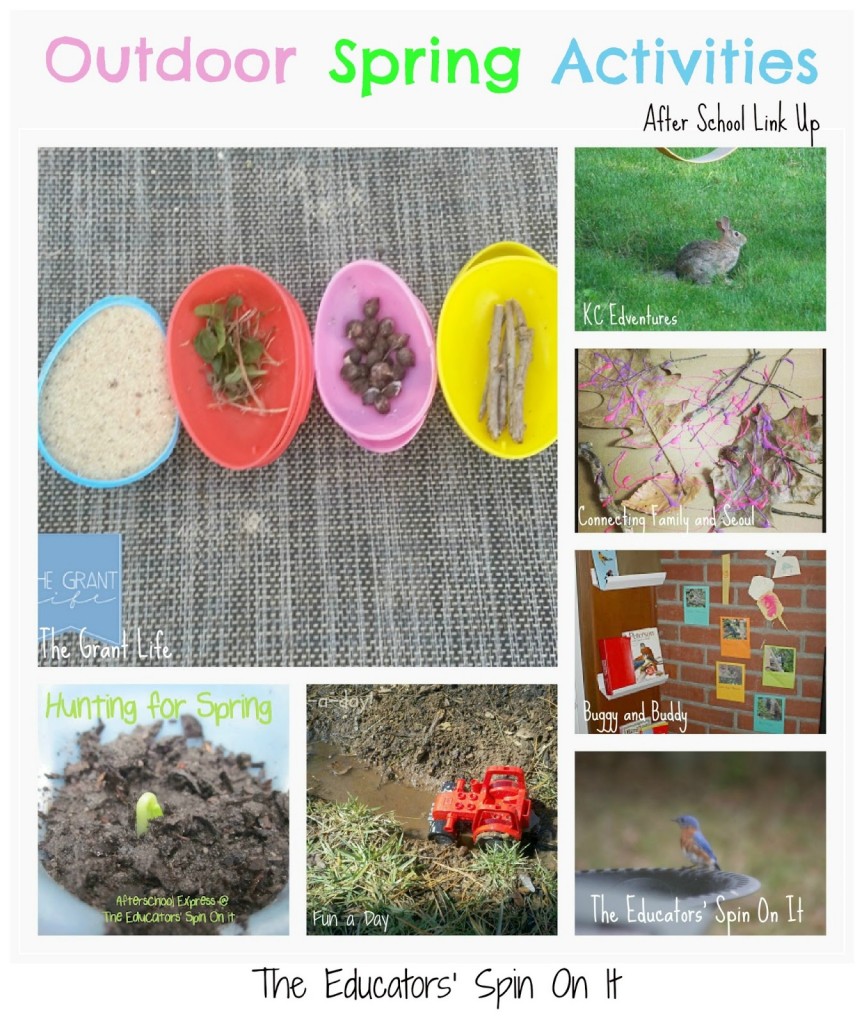 What plans to do you have spring? Try these outdoor ideas!