Is your little one in the
Toddler stage?
  We can SO relate.  With 3 kids each, both Kim and I have navigated life with a toddler.   It's not always a piece of cake, so we wanted to give you a hand. We've worked with 20 top kid bloggers to publish a hands-on resource for you as you prepare for Tot School with your child! That's right resources a Tot School ebook for Parents by Parents!
It's a 135 page eBook called Every Child Can Teach their Toddler: Learning Through Play Every Day.
Every Parent Can Teach their Toddler 
Tot School ebook for Parents
We are often asked about Tot School and the things to include to ensure your child is getting the things that they need at home.  Though out this ebook we've shared tons of ideas to get you started on your way to Totschooling your child at home.  It includes ideas toddlers for Schedules, Home Setup, Materials, Activities, Age Appropriate Skills and MORE.  All the activities are play based learning and fun for your toddler.  Take a look at the Table of Contents to see what's included. It's 135 pages full of activities!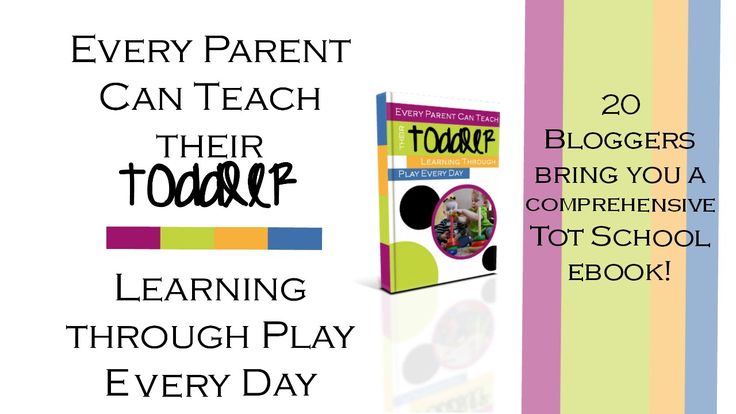 Grab Your Copy of Every Parent Can Teach Their Toddler
Resources for Teaching Tot School: Tot School Themes
We've been hosting Tot School for many years at The Educators' Spin On It both in real life with our friends and sharing with your ideas on our website.  This books partners well with the ideas we've shared our
Tot School Themes
 and
Playful Preschool Weekly Activities
 pages. We hope you can use them this year at home with your child to prepare them for success in school in the future.
Price of $9.99
Thank you so much for your support!

Be sure to check out our new book!  Just released!
Teach Reading, Writing, Math and More With Fun Kid Activities from our new book! Our educational book for parents and teachers of children ages 3-7
Save