This is a sponsored post written by me on behalf of OurPact.
Screen time… it's a challenge as a parent. We see both sides the benefits of it and also the negative side affects of it. What is the solution?
We can't avoid it but how do we embrace it? I have to admit it's a topic I feel pretty passionate about as a mom. Do you?
As I look out to my peers at times I get a little overprotective of my opinion as a teacher who's passion is early childhood education. Are we doing all that we can to ensure our kids are developing healthy relationships with technology? How can we avoid screen obsessed kids?  This amazing learning tool that will only continue to improve in all that it provides over time. There has to be a way to manage this challenge as a mom.
The good news is I found a new tool to add to my tool belt for this screen packed world we're raising our children in.  It's called OurPact.  
Let me share with you on how I'll be teaching my kids about responsible screen time this summer.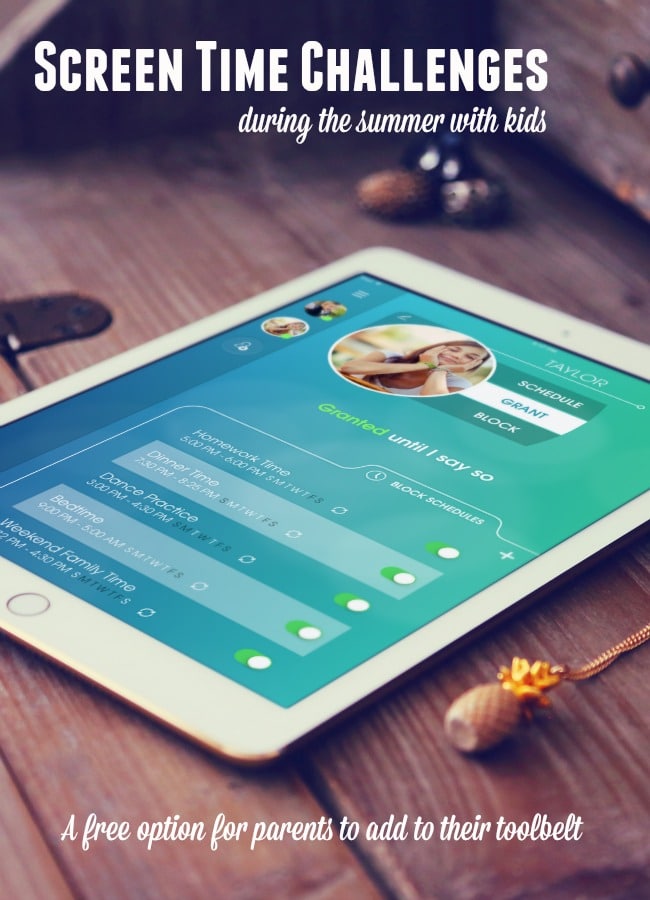 Introducing OurPact
OurPact is an easy to use, iOS application that was created to help parents guide the mobile habits of their children, as well as teach responsibility through technology. OurPact isn't just a parental control tool, but family guidance like never seen before. This simple app gives parents the power to:
Schedule Internet and App use according to your child's daily routine and among the weekdays and weekends
Set the number of hours your children spend on the Internet and within Apps
Block internet and Apps at-a-touch
Allow Website and App Access, whenever you feel your child "needs more time" at-a-touch
Block all apps (eg. Facebook, SnapChat, Instagram, Twitter, etc) as you see fit.
And one more bonus? It's a free app. Free, people! Download it now.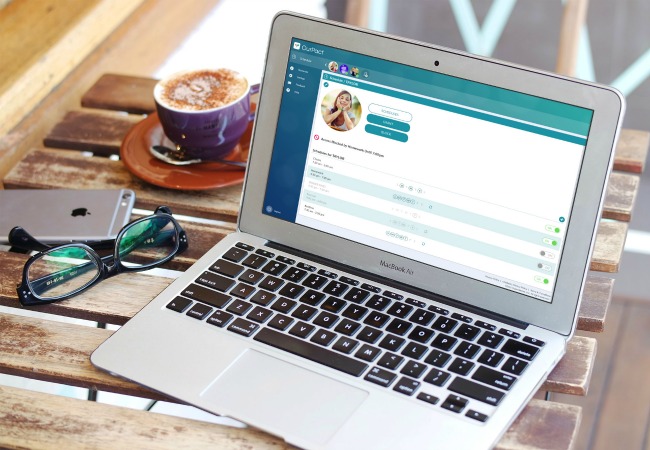 Screen Time Challenges for Parents during the Summer
Summer time is approaching which means there's more opportunities for screen time in our family.  Let's be honest while the kids were at school all day the challenge wasn't as hard to keep the kids off of my iPhone, iPad and even our laptop computer.   My daughter has just a few more days left of school and I'm working with her to set up a summer schedule for screen time for us both to enjoy.  
I want to ensure our summer is filled with moments that matter together.  I also as a mom want to be sure she advances in her quest for knowledge and technical skills by using technology.  One of my solutions this summer for monitoring screen time is going to to be using OurPact.  It's going to be my screen timer for kids to help keep me accountable as a parent for my children. The best part is that parents on any device have access to their platform and it is completely free!
I'm setting up some preferred games on our iPad that I want her to spend time on this summer to help avoid summer slide.  We're discussing windows on time when the TV is going to be an option.  Most importantly we're focusing on all the things available in our home to make her summer fun, playful and full of imagination.  
Yes, these goals will be on our fridge this summer as momma is laying down some rules to follow for summer.  She need help in setting up her structure in this new routine.  All kids do when routines change.
Here's a peek at what the access options on OurPact look like: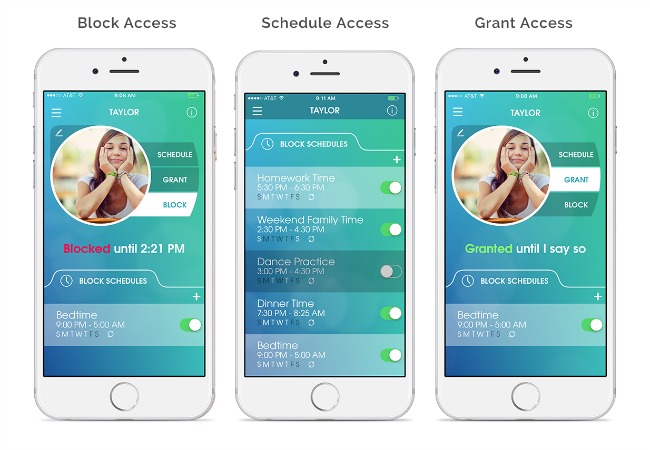 Setting Up Screen Limits for Mommy & Daddy Too
I'm going to confess that I'm going to add a section on here for me too as I plan to block out time during my day to be sure that I'm Screen Free with my kids too.  I work from home on this site and manages some client accounts so I want to be sure I'm present and away from my screen time too.  I know I'm not alone in this challenge as a mom as we find healthy balance with staying connected at home with our kids.
Hoping to convince my hubby to join the fun in the evenings too so that we can share with our kids the healthy relationships we're developing with technology.  My husband is a computer programmer and so is my oldest son, I want to start early with my 5 and 9 year old so that they have an understanding on the balance we all are challenged with mobile devices so that we can be present and enjoy the moments that matter.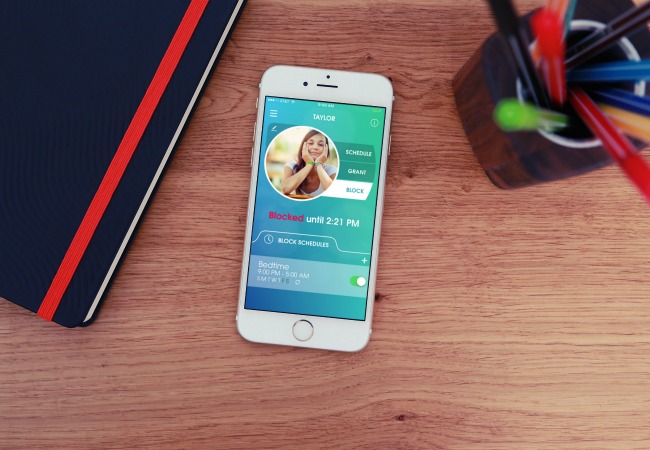 Setting up Screen Time Schedules for Kids
OurPact can even recommend the best internet and app blocking schedules for your kids' specific age based on child research. This makes it really easy to quickly set up, then just tweak as you see fit for your own child's needs. Oh, and if you're worried about a sudden meltdown from your kids because they didn't save their game before it shut off? Set it to give them a 5 minute warning – or 10 minutes or 3, just whatever works best for you!  
One of the tips I share in my popular post about raising a strong willed child, giving a reminder that times almost up helps with transitions.
Visual Cues: We're going to be created a special visual cue to hang up on our fridge this summer as we set up expectations together.
Technology Contract: We're going to be setting up a contract openly as a family to start this communication to hopefully get them started on the right path. Here's the link to Download The Contract that Every Family Needs for Technology from OurPact.
Internet Control: Even with all these things in place I love that a parent from any device can have the ability to block any child on a global level when signed up to OurPact. Empowered parenting tool that I hope I"ll never have to use when my girls become teenagers with their own phones. Right now they are just borrowing mine to use.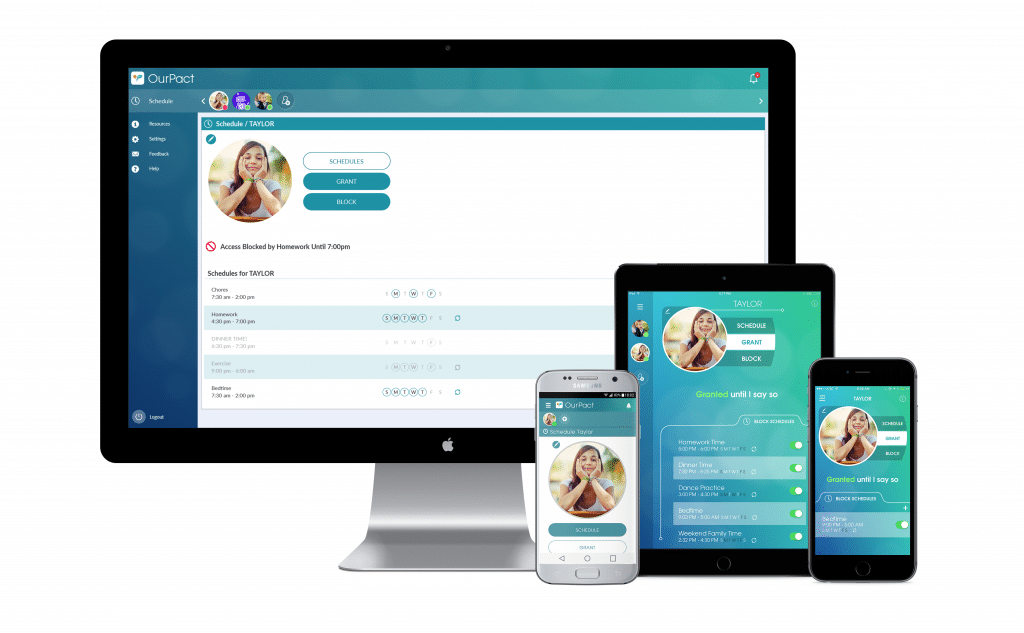 Bring Back the Moments that Matter
The vision of OurPact is to advance the future of parenting and enrich the lives of children through the responsible use of technology. They are there to help level the playing field, and involve you in your child's mobile device use, which whether we want to admit it or not, is a huge part of their lives and their future.
So here you are. Download OurPact, now for free, and begin to guide your child online, today.
Happy Parenting!