Are you looking for a special gift for Teacher Appreciation? Since the word "educator" is in our blog name, "The Educators' Spin On It", that must mean we've spent a few days in the classroom. Truthfully if you add up our years of experience we've spent over 25 years teaching children and working with some of the best teachers and families!
We shared some thoughts from our teaching friends about Teacher Appreciation Gifts, click HERE to see the great ideas they shared.
Teachers work very hard to provide the best care for your child and work to insure that your child learns as much as they can from attending school in their classroom. Teacher Appreciation week is a special time to stop and tell them thanks! Truthfully most teachers don't expect anything and are very honored when you surprise them with a special Thank you gift.
There are some amazing ideas out there for you to create with your child to give to their teacher. We asked some of our friends from the Kids Blogger Network to share their ideas with us. If you have a great idea for a teacher's gift we invite you to LINK up at the bottom of this post too.
The Outlaw Mom Shares how to Create a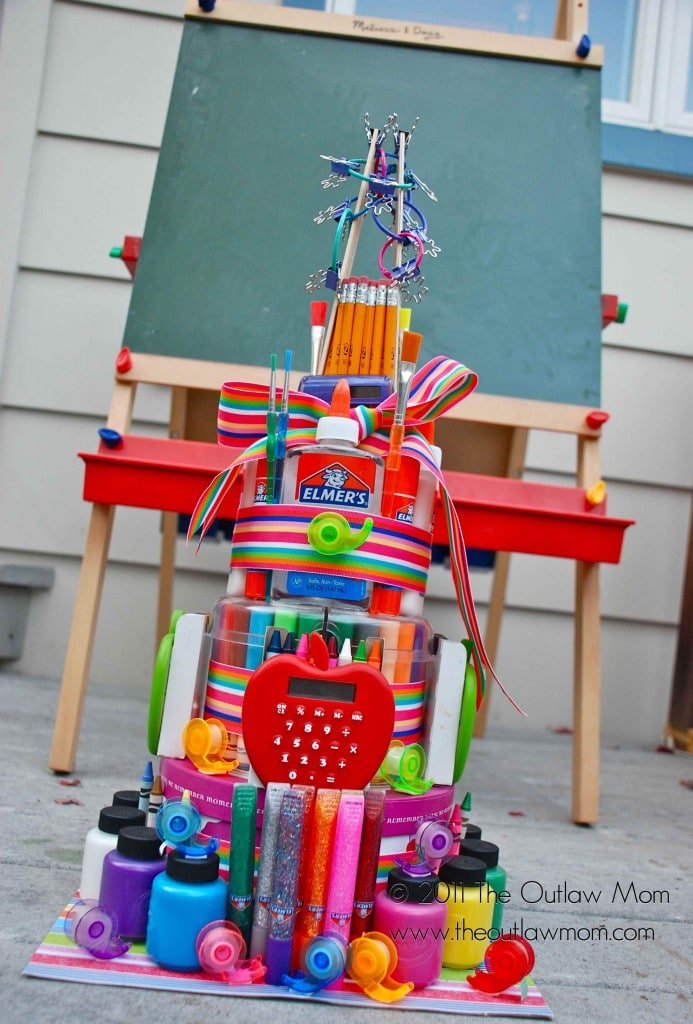 Teacher's Gift Tutorial: School Supplies Diaper Cake
Curly Birds Shares how to make
Busy Kids Happy Mom created this with her Child's Classmates
Busy Kids Happy Mom also shared her thoughts about Contributing to a Wish List or Gift Card
The Educators' Spin On It..yeah that's us! Shared how to host
A Very Special Teacher Party inspired by Eric Carle's The Very Hungry Caterpillar
Mama Mias Heart 2 Heart shared How to Create
Here are some other great ideas from the web…
Thank you Gifts for Someone Special In Your Child's Life
Teacher Appreciation Printables
A Week of Teacher Appreciation Ideas
Quick and Easy Teacher Appreciation Gifts at No Cost
Round Ups of Teacher Appreciation Gifts, HereHere
We've pinned them onto our Gift Ideas Pinterest Board with others too
How do you say thank you?
The first full week in May is Teacher Appreciation week!
"A hundred years from now it will not matter what my bank account was,
the sort of house I lived in, or the kind of car I drove . . . .
but the world may be different because I was important in the life of a child."