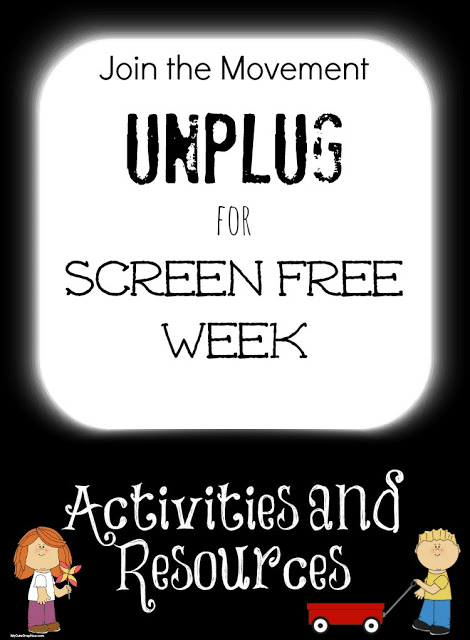 Join the The Educators' Spin On It and members of the Kid Blogger Network as we share activities and resources for your family to go Screen Free for the Week.
We're sharing ideas to get you prepared for a week full of activities with your family away from our televisions, laptops, iPhones, iPads, Smartphones, Gameboys, Playstations,  you name it we're UNPLUGGING for a week!  That means you too Mom and Dad!  It's time to read, think, play, create and get physically active with our families!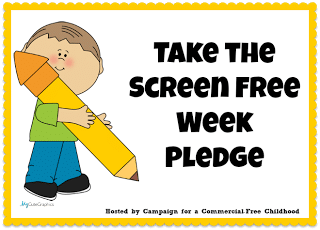 We've created a few printables to help your child experience the most from this Screen Free Week.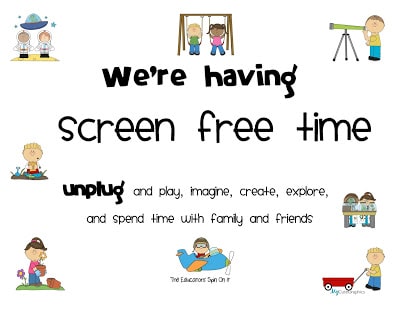 Screen Free Printable Sign 
Here's a sign to hang on your television or Computer Screen as a video reminder that it's Screen free Time.  This might be helpful during the summer time as a reminder too!
Screen Free Activity Cards 
We've created a Scree Free Activity Cards.  These will be helpful when they say they don't know what to do.  Have them draw a card and have fun!  You could even create your own cards together as a family as you prepare.  
MyCuteGraphics
has many adorable free clipart graphic for you to use and be inspired with or simple draw your own or take pictures with your camera.

My I Can…. Activity Book 
This is another option to hang on your screens to remind your child of all the things they're missing when they are just sitting in front the screen.  Make an "I Can Book" with them and see how many things they can discover they can do away from things that plug in!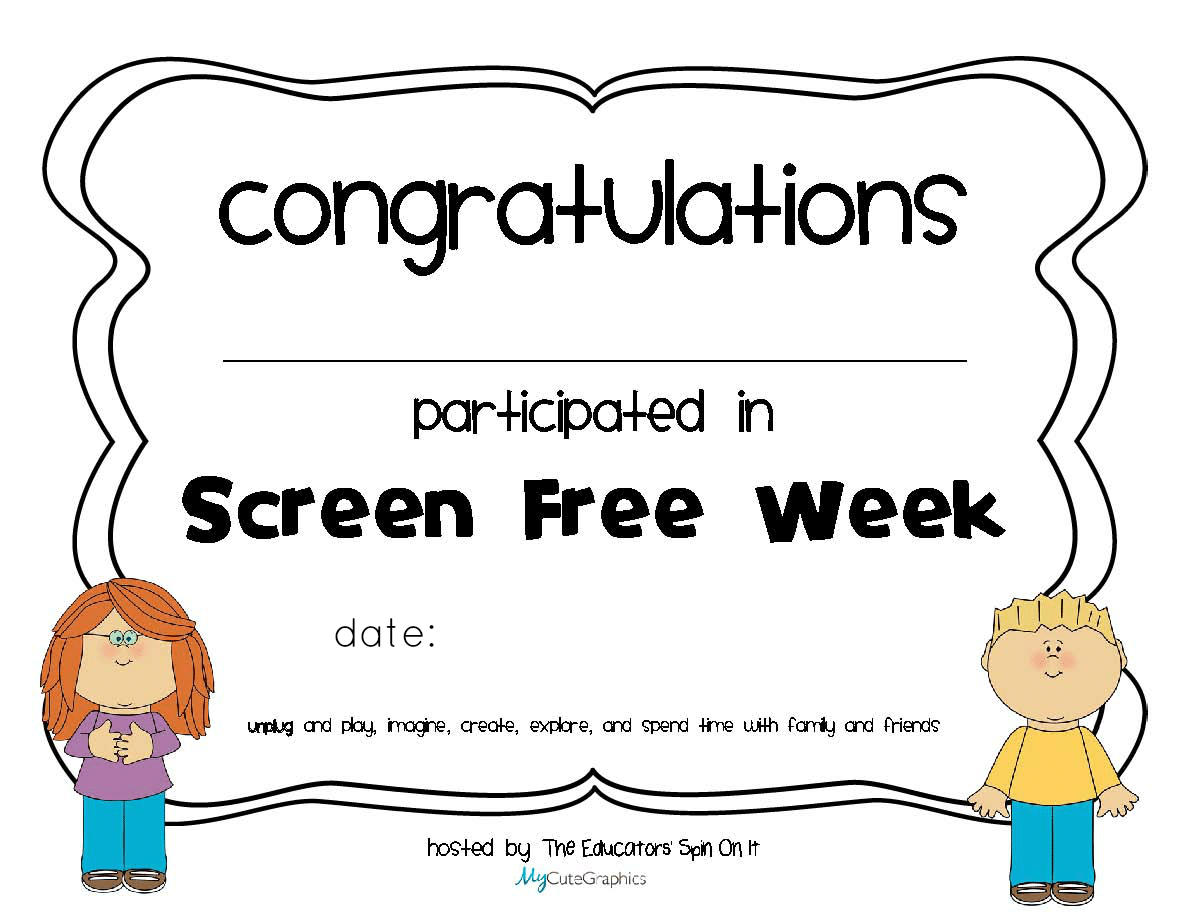 Screen Free Week Certificiate of Participation
At the end of the week give your child a Certificate of Participation to show them how proud you are!
Join Us for Screen Free Week
Can you do it?  Just try and see if we can step away from all the screens in our lives for just a week or even a few days and see what happens.  We encourage you to share on participation on your own facebook page, our facebook page or  email us before or after the week. Share with your friends and coworkers.  If you're a blogger share on your website how you joined the fun and include your link below on our Linky .  You might even have a chance to be featured on our website!
Still a little anxious and wondering what will you do for that time?  We've even created a Screen Free Activities Pinterest Board just for this event to save you time online as you prepare!  How will you participate?
 Join us as we share Activities and Resources to encourage less screen time for our children and families.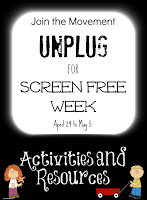 Screen Free Activities & Resources Blog Hop
Participating Blogs

Leave a Comment Below if your family will be joining us for Screen Free week!