As we celebrate our teachers during Teacher Appreciation Week is important to remember the other staff in the building that makes our children's education strong as well.
Here are some tips for thanking all of your non-homeroom teachers and school support staff this year.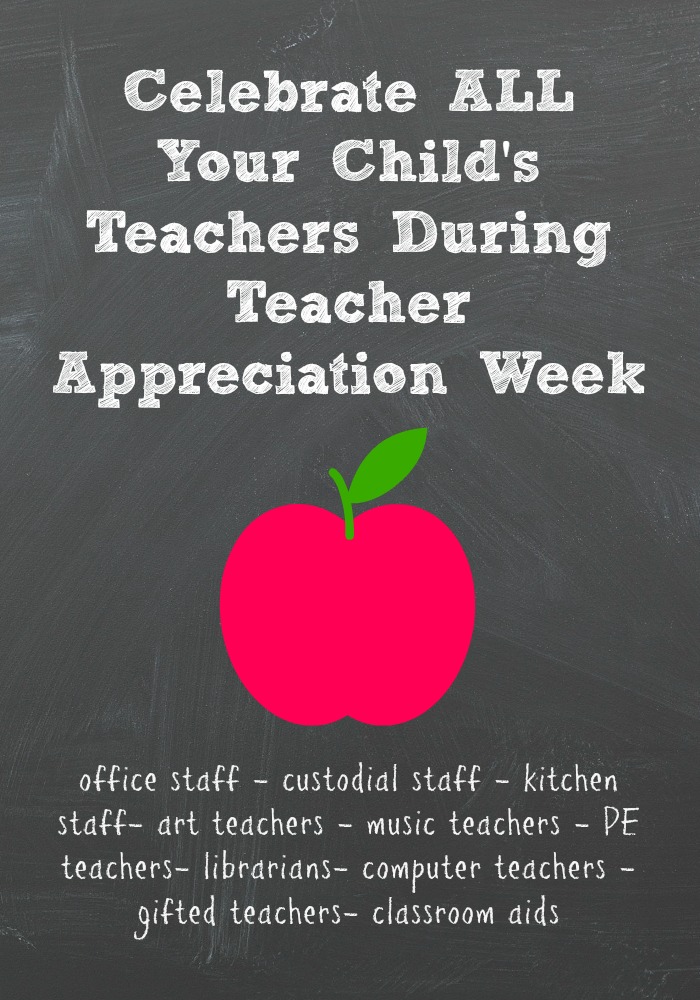 Appreciation Week Ideas for Including All School Staff Members
Take the opportunity during teacher appreciation week to show your appreciation for the other staff members as well.
These individuals include:
office staff
custodial staff
kitchen staff
art teachers
music teachers
PE teachers
librarians
computer teachers
gifted teachers
classroom aids
Celebrate All Your Child's Teachers at School During Teacher Appreciation Week:
These "teachers" deserve a big thank you for being part of your child's educational community too. Although you could purchase a small gift or write a card for each of these individuals, it may be easier to connect with other parents at your child's school and pool your resources.
If your school does not do this already, I would strongly encourage you to celebrate and acknowledge the contributions of these important teachers during teacher appreciation week. You could:
1. Write a card.
2. Send in food for a teacher appreciation brunch or breakfast.
3. Send in a bowl of candies or fruit with a sign of appreciation to all.
4. Collect $ and gift cards and distribute.
Asking parents and families to contribute $5-$25 to purchase gift cards for the teachers and staff without a homeroom can be an effective way to provide each of these non-homeroom teachers and school support staff with a little gift of gratitude. These donations may be requested from homeroom parents through an e-mail or in a school-approved paper flier home.
Often the PTA will assist in organizing this.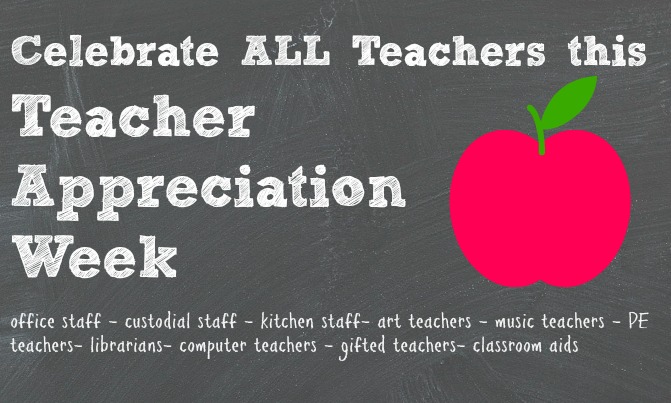 Teacher Appreciation Week – YES We Appreciate You!
To the teachers and staff of our children, our friends, and our readers who are teachers, we are thankful.
We are grateful.
We value and recognize the time and commitment you are making to our children.
We appreciate you.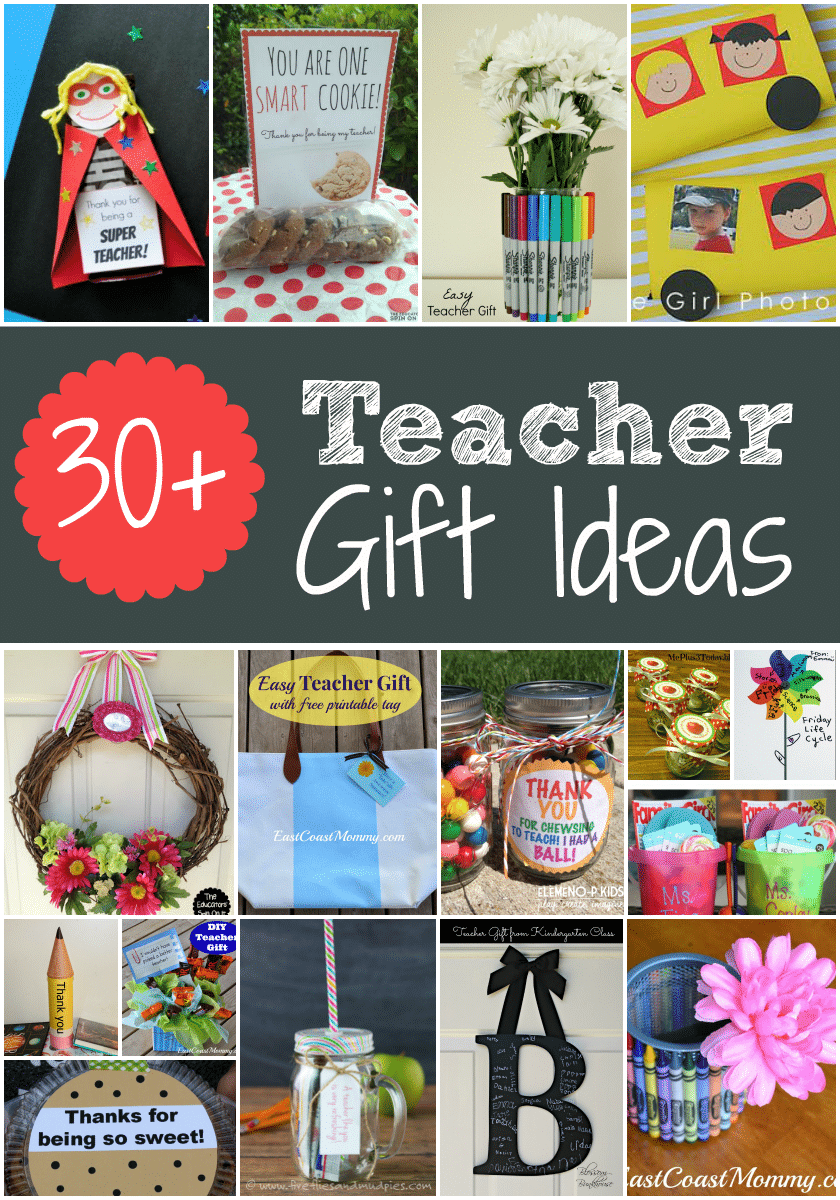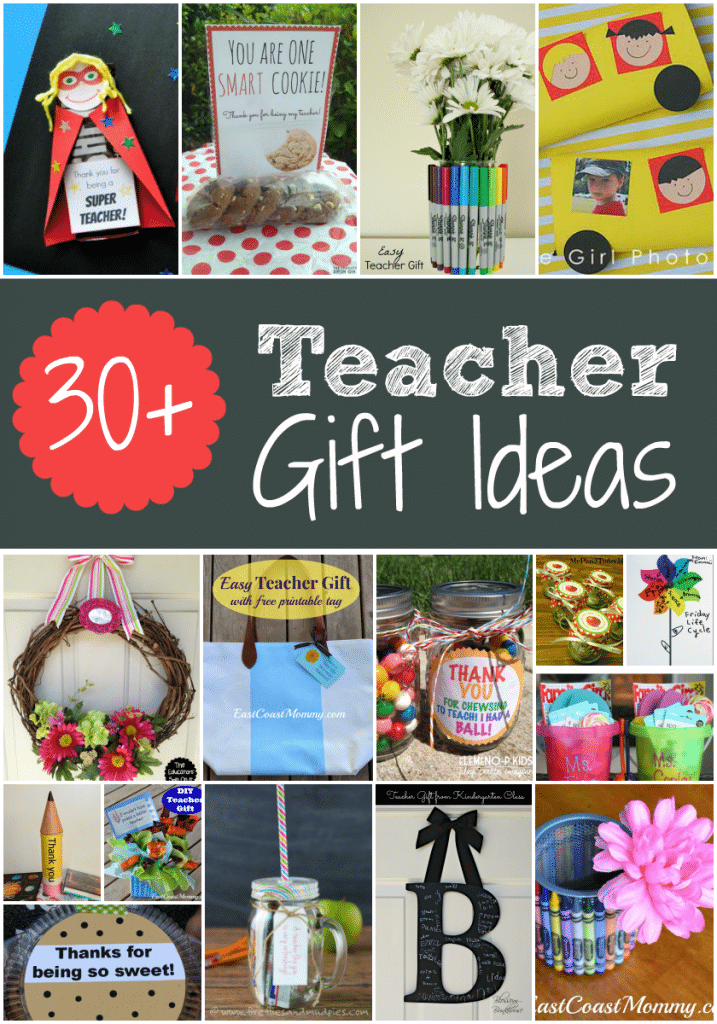 For More Teacher Appreciation Gift Ideas here at The Educators' Spin On It