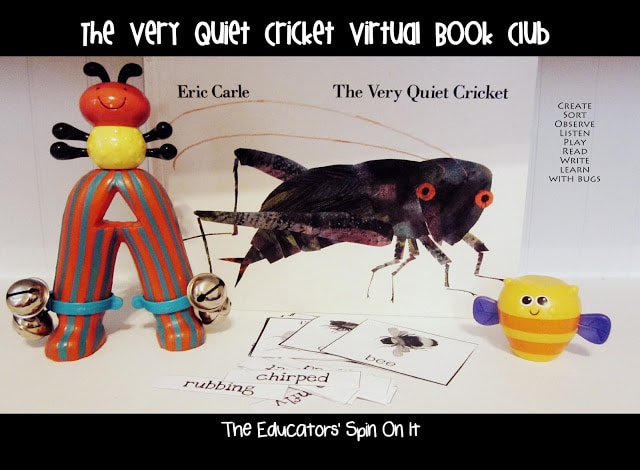 Do your kids love bugs? It's time to get buggy! We've gathered some fun filled buggy activities for you to create with your child this summer!
These bug activities even work well with inviting friends for a Book Club Playdate.
We are inviting you to join the fun too. Share your The Very Quiet Cricket Activities in the comments below. That way all summer long we have a menu full of Bug Activities for our children.
The Very Quiet Cricket Activities
The Very Quiet Cricket by Eric Carle
by Eric Carle
A very small cricket tries again and again to make a chirp by rubbing his wings together as other insects pass him, making their unique sounds and movements. Each page has an insect and a verb describing his behavior. Each page also ends with "the little cricket wanted to answer so he rubbed his wings together, but nothing happened. Not a sound."
While you're reading the story make sure you have your child pretend to rub their wings (arms) together to help him make a sound… they will love it and will be very surprised at the end when it really works!
Did you know it's a Love Story? Eric Carle shares on his blog "My book The Very Quiet Cricket is really a love story. For when they find each other, "…he chirped the most beautiful sound that she had ever heard."
If you don't have a copy of The Very Quiet Cricket here's a version of the story for your child to enjoy and then join the buggy fun!
CLICK NOW for 100+ Eric Carle Activities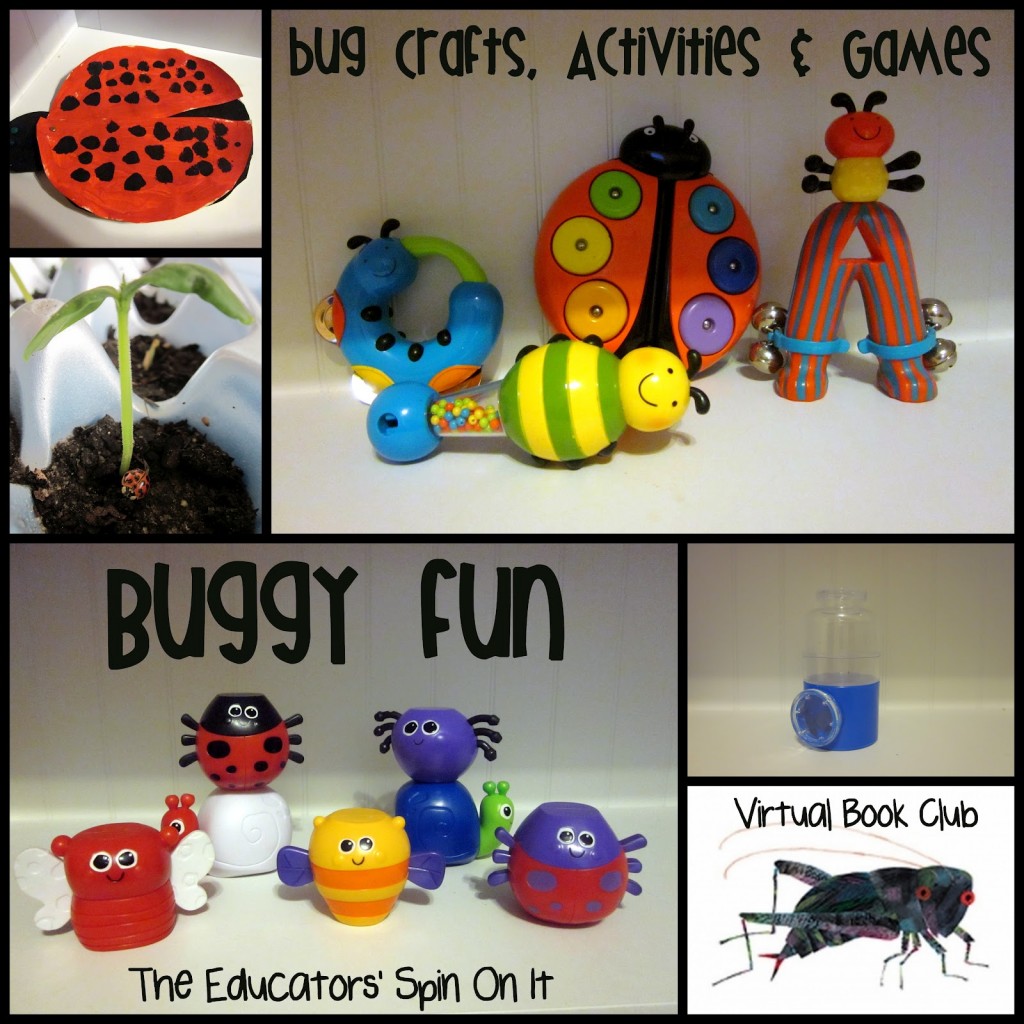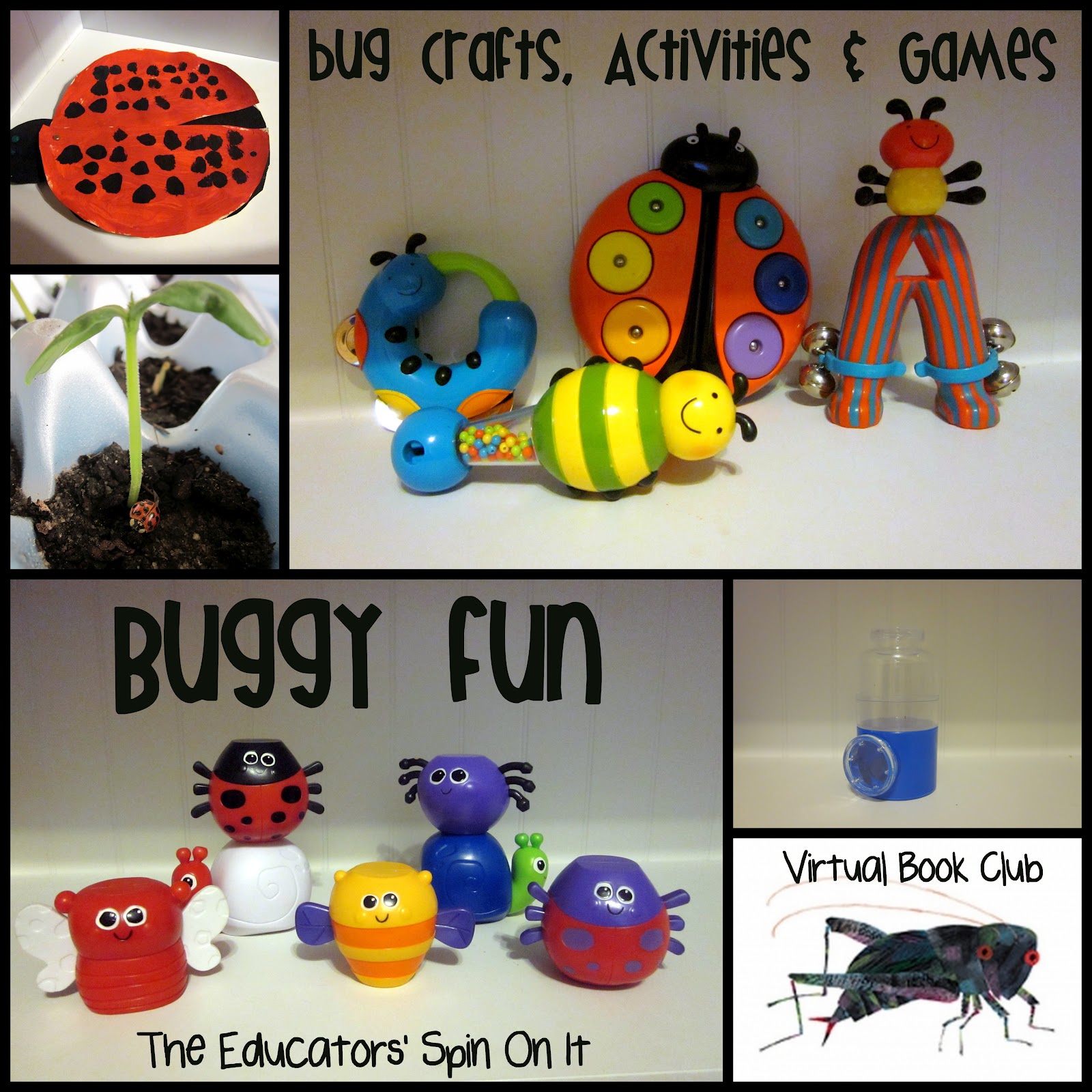 Bug Themed Activities for Kids
Now' it's time for some Buggy Fun!
Observe a Bug
Create a Bug
Read a Bug
Sort a Bug
Write a Bug
Play with a Bug
Listen to a Bug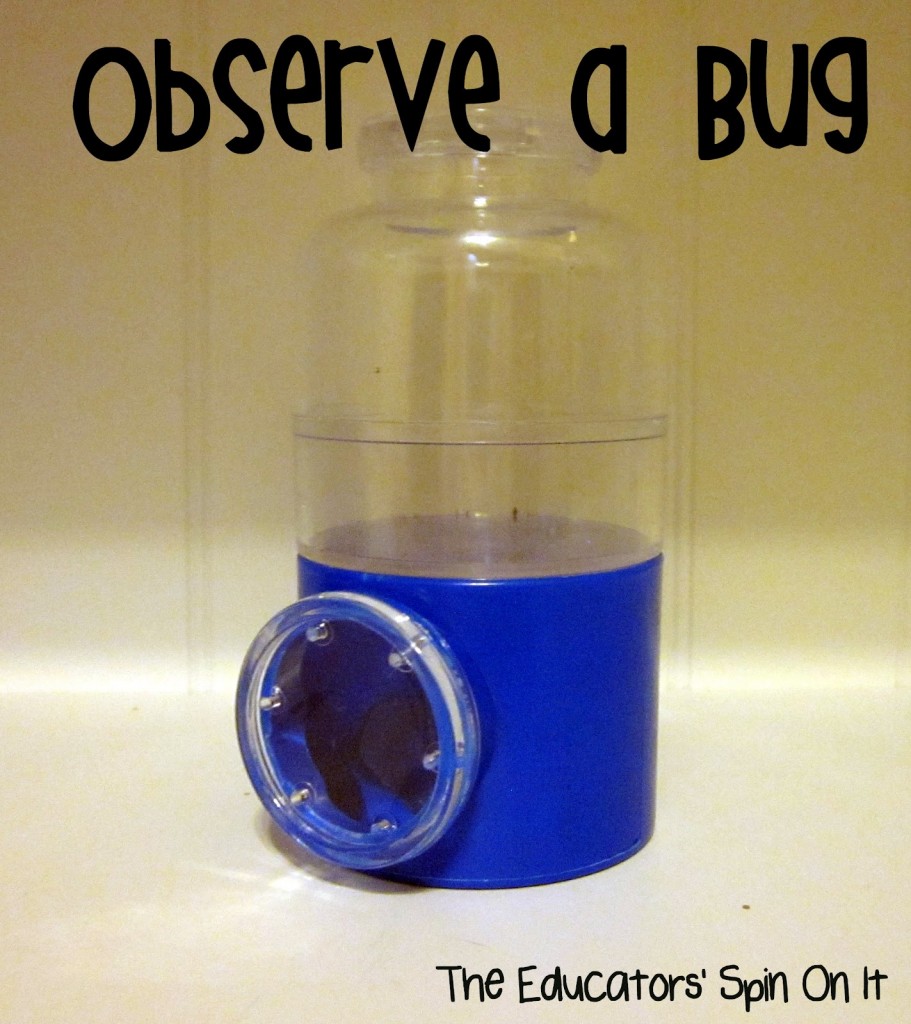 Science Facts About Crickets
After reading the The Very Quiet Cricket get several crickets from a bait shop and let your children watch them make noise. We used a bug viewer for the Dollar Tree, a must for summer fun. 
Once your children have seen them take them outside and set them free.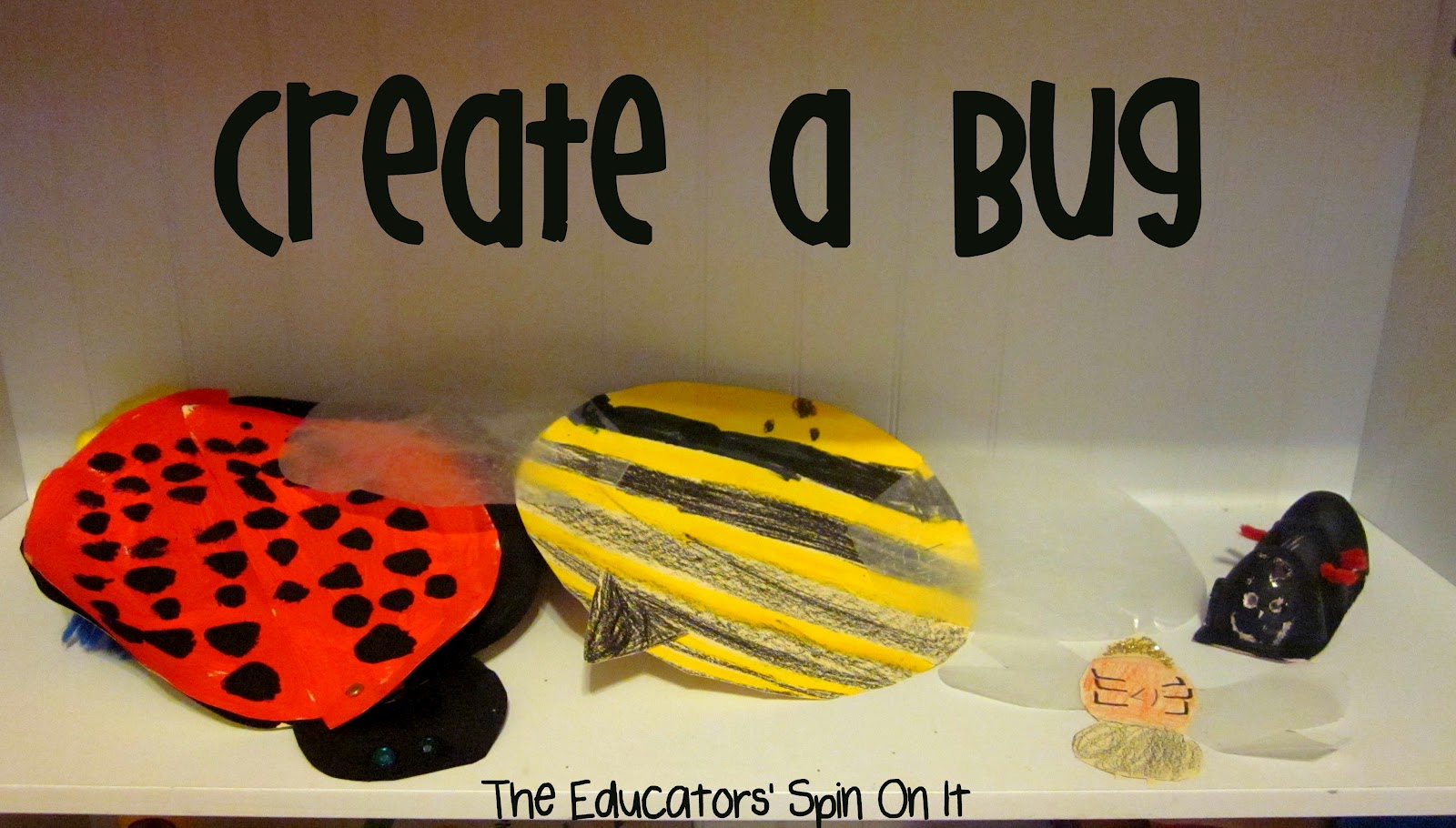 Supplies for Create a Bug
We created our own insects using simple items and our imagination
Paper
crayons
paint
pipe cleaners
egg carton
wax paper for wings
glitter
sequins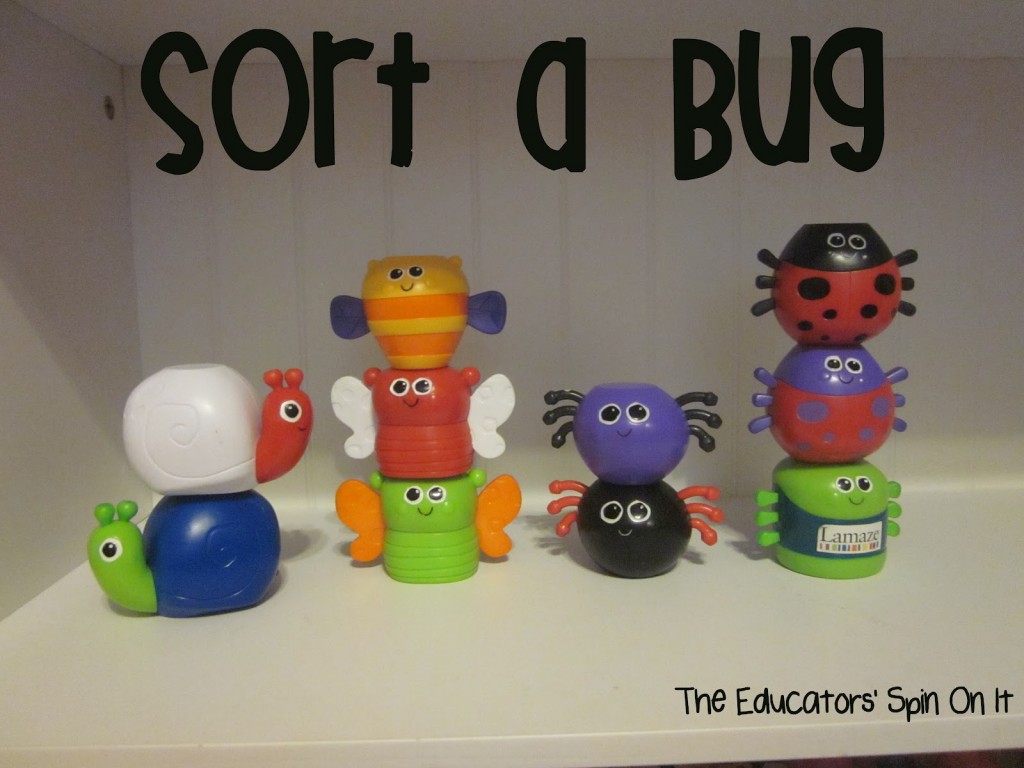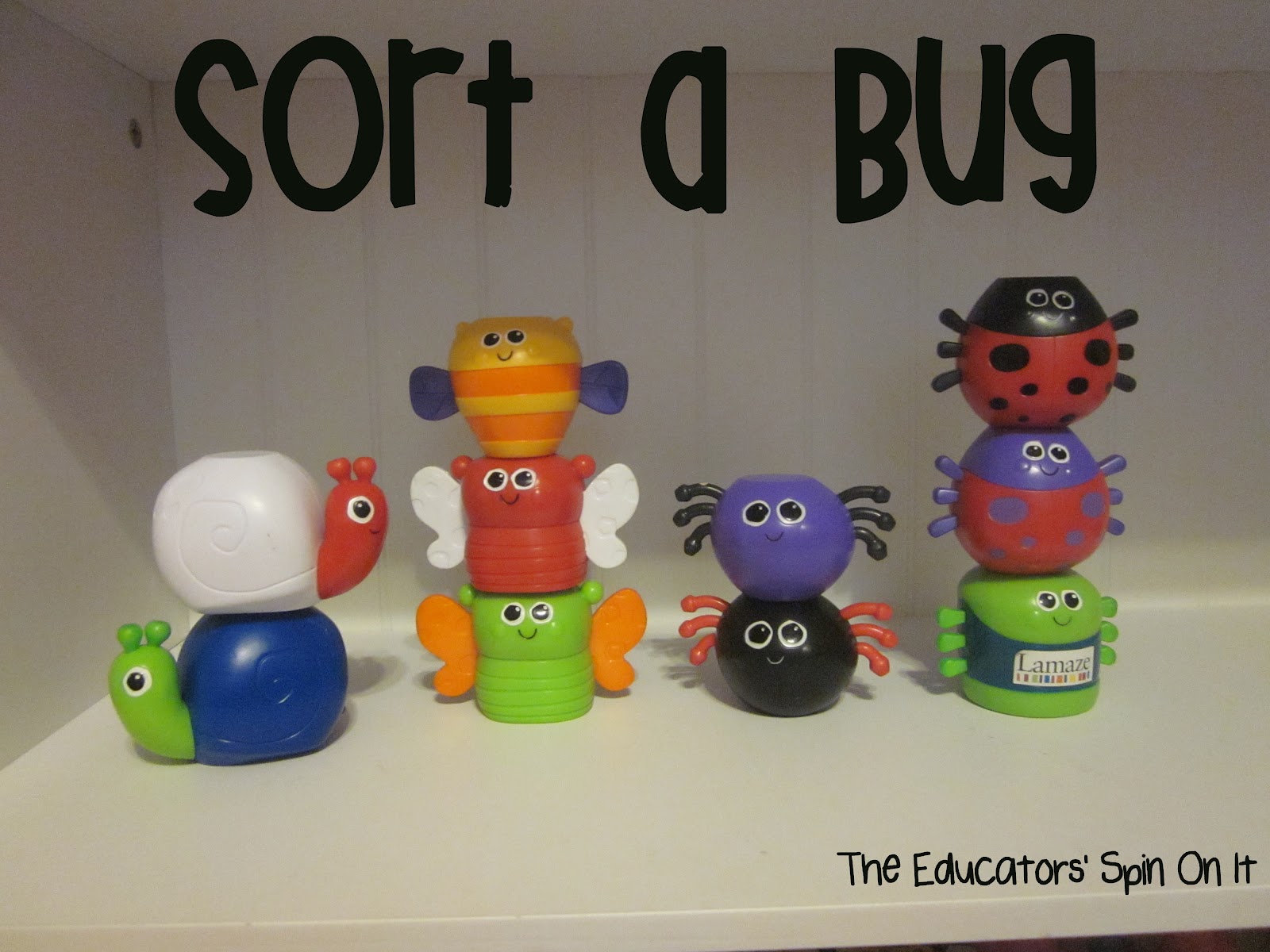 Sort a Bug
Using bugs you can sort them by their different characteristics.  How many legs, wings, sounds, size.  It's great to build vocabulary.  We sorted ours here by how many legs and wings.  I adore this Build a Bug set from Lamaze. 
It's one of those toys that grows with your child, so both my 1 year old and 5 year old can play with it.  So glad I found it at a garage sale 🙂 The dollar store is a great spot to find bug to play with too. 
We like to use those in our Water Table.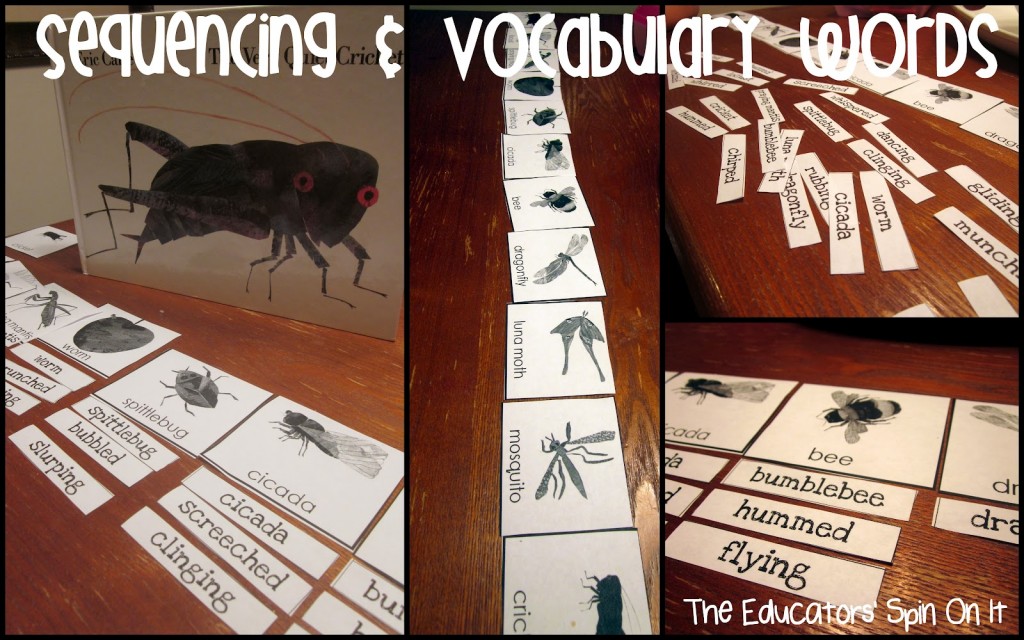 Printable The Very Quiet Cricket Sorting Activity
Printable Vocabulary Words from The Very Quiet Cricket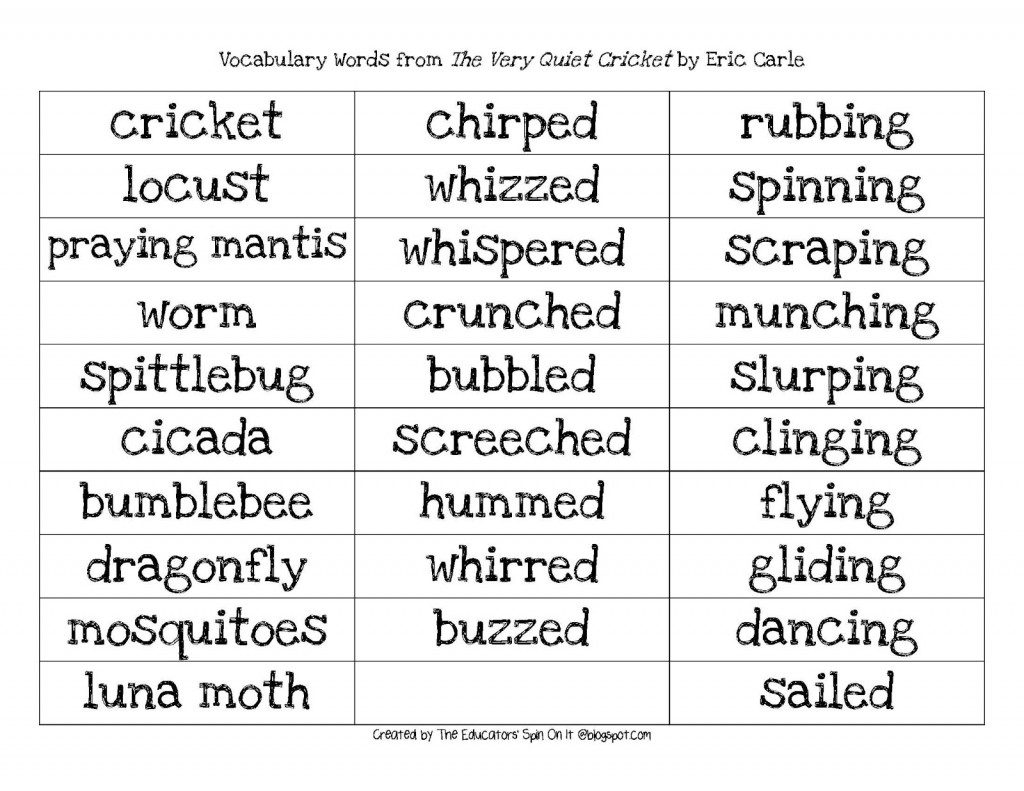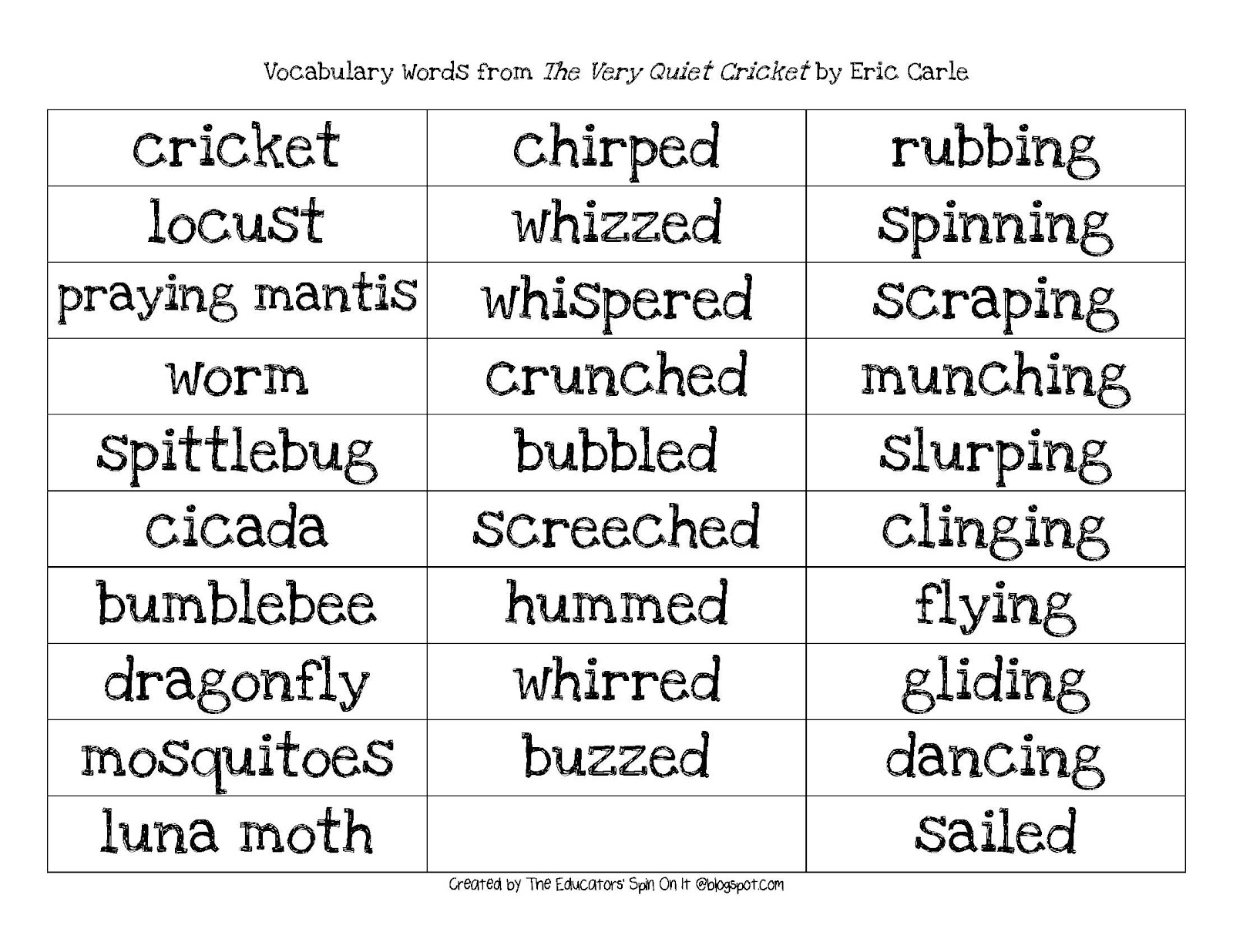 We printed both the Sorting Activity and the Vocabulary Activity.  Arrange the pictures by retelling the story in order.  It's important for reading comprehension to be able to retell a story. 
Then we sorted the words by which insect they belong with. This is a good activity for differerent levels in reading.  for beginning they can use matching skills to match the names of each insect. 
Then as they progress in reading you can add the verbs.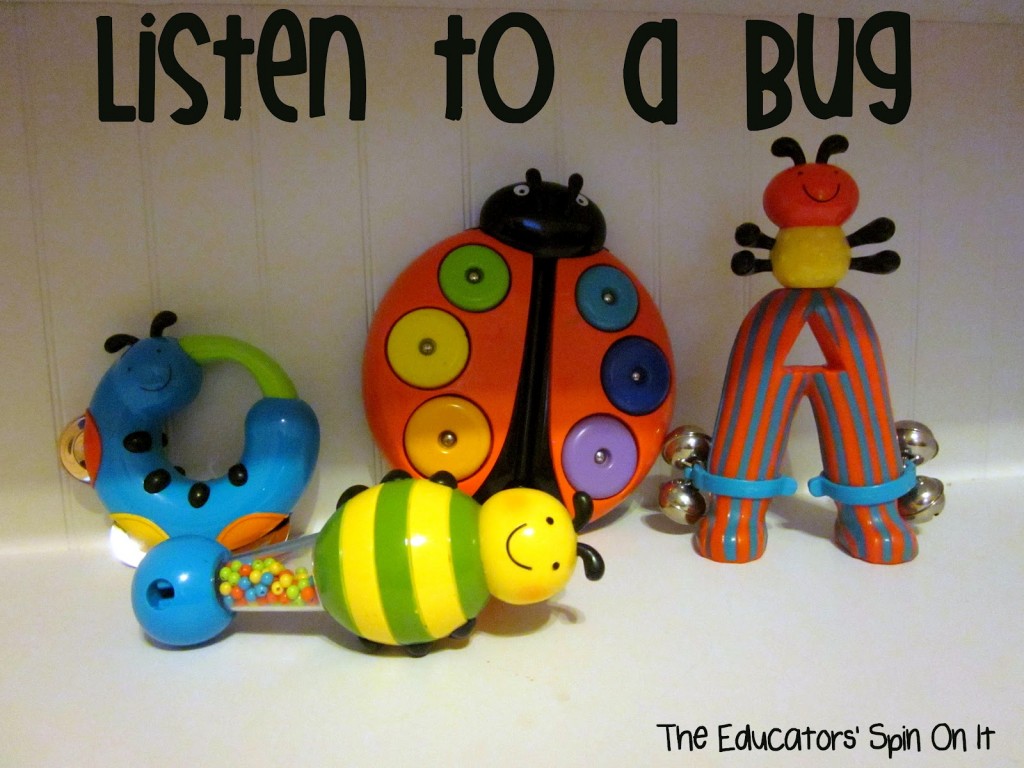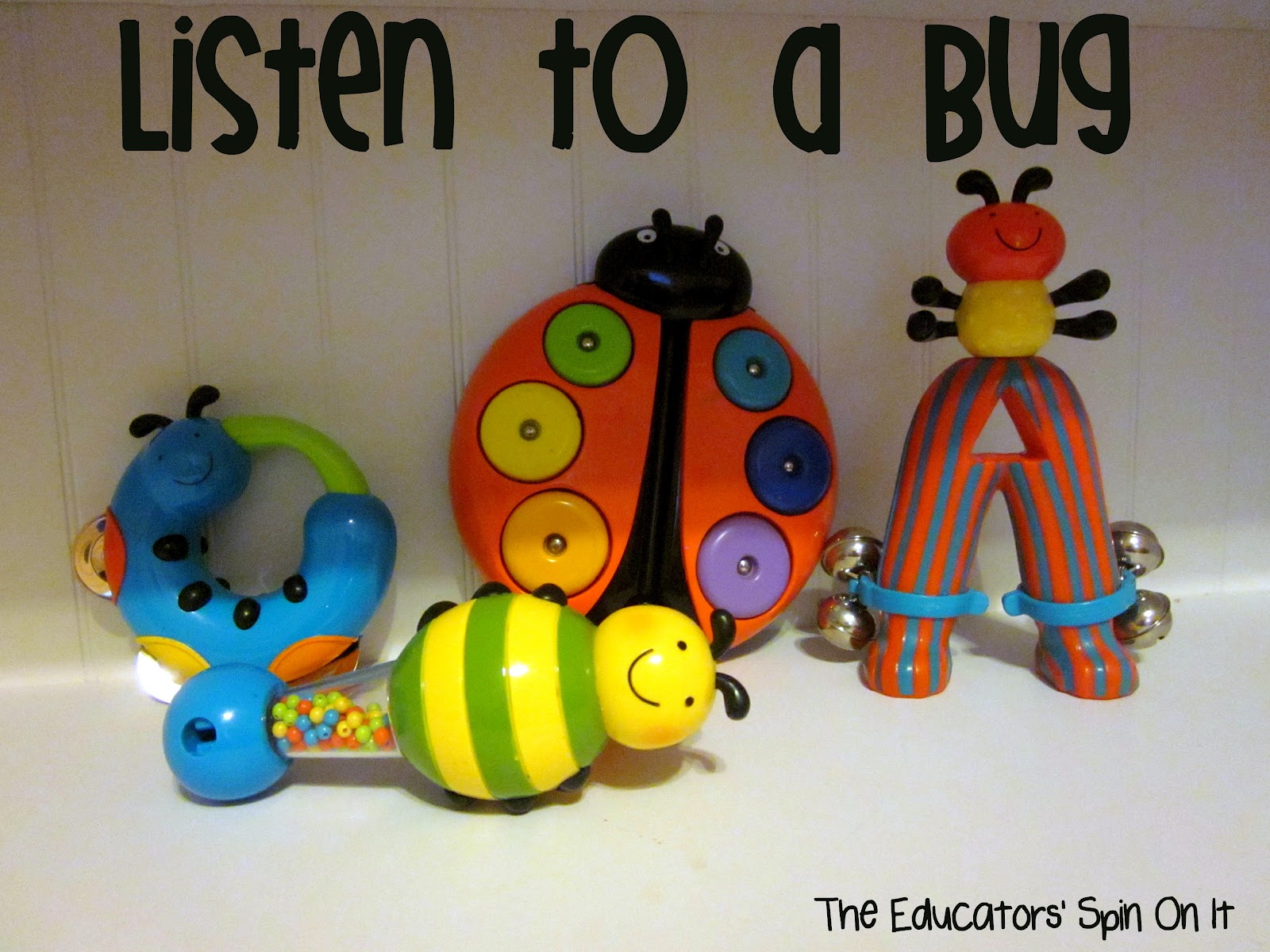 Listen to a Bug
We had fun making music with our bug instruments.  Another toy that works well for different ages!  You could even create your own bug shakers too for friends to bring home
Noise Activity We had fun sorting out the pictures and discussing which things are loud and which things are quiet.
Listen to Bug Sounds & Discover why they make sounds
Write a Bug
Sequencing Cards and Sorting Activity
Using the sorting pictures you can have your child write about the bug.  They can label it with the name or even create a new story about each bug
Activities for Read a Bug
The Very Quiet Cricket Emergent Reader
Bug Activities
More Very Quiet Cricket Activities
For more Book Inspired Activities join our Virtual Book Club for Kids