Explore these fun themed water table activities for your little one for summer fun! Playful ideas using a few fun items from around your house plus a few of our favorite toys for your water table.
There is something magical about water and little ones. From some of those very first baths to their first time in the little baby pool, there's a feeling of excitement and joy in their faces.
There are so many things that you can do with water and your little ones we thought we'd share some ideas that have worked for us over the years.
Disclosure: This post contains amazon affiliate links.
Water Activities for Babies and Toddlers
Some ideas are very simple and others are from fun toys we've discovered along the way.
As they are playing with water they are also developing skills such as fine motor skills, gross motor skills, language skills and even math and science skills.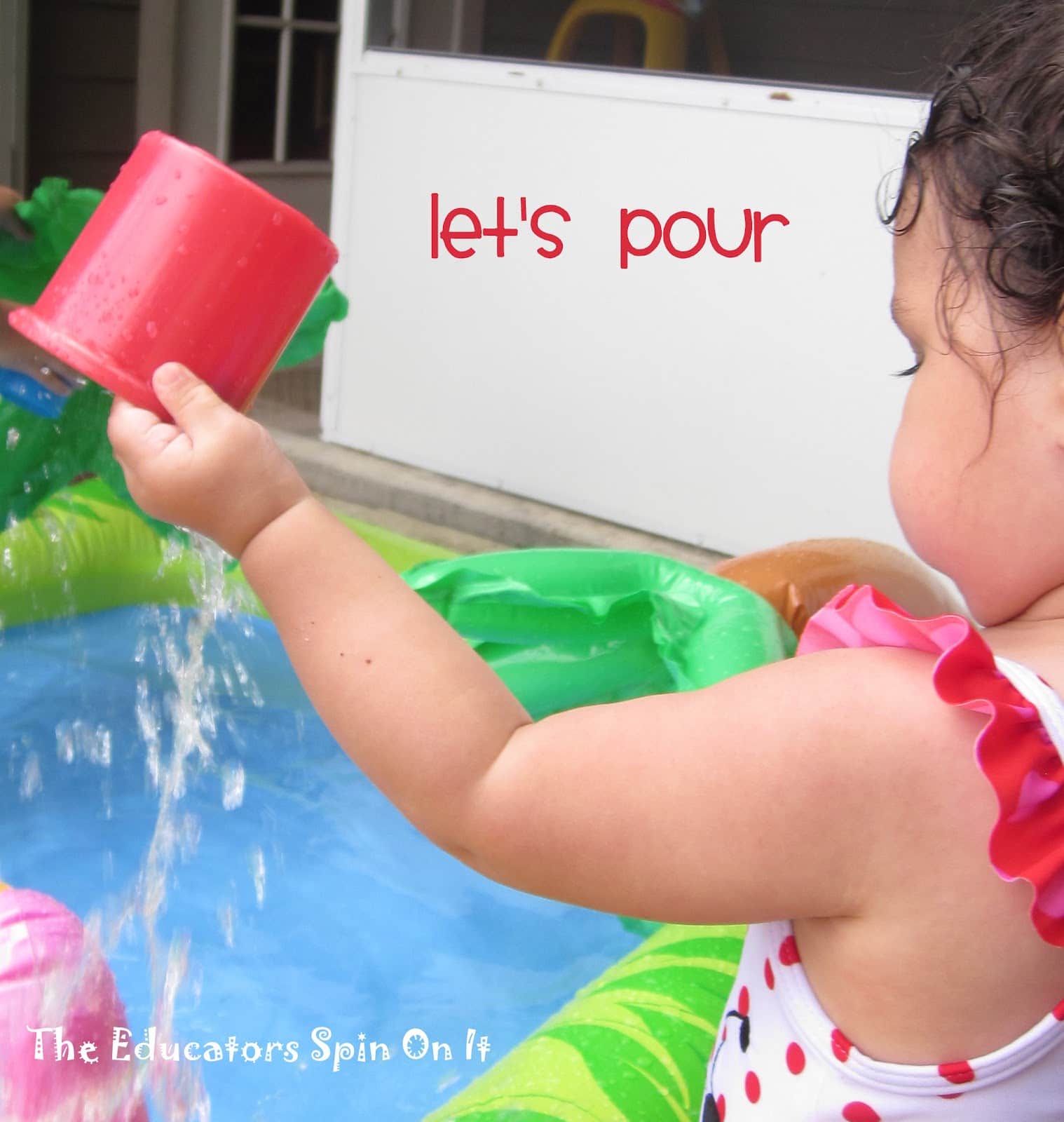 With the weather getting a warmer and summer almost here, it's time to have some fun with Water. You don't always have to head to the pool to get that same experience.
Let's create some water fun right in your own backyard!
First you'll need a water table, water container or wading pool. We've had the same one for many years now. It was a First Birthday Gift for my daughter from my parents.
It's been a favorite for my girls and for all our friends who join us for playdates.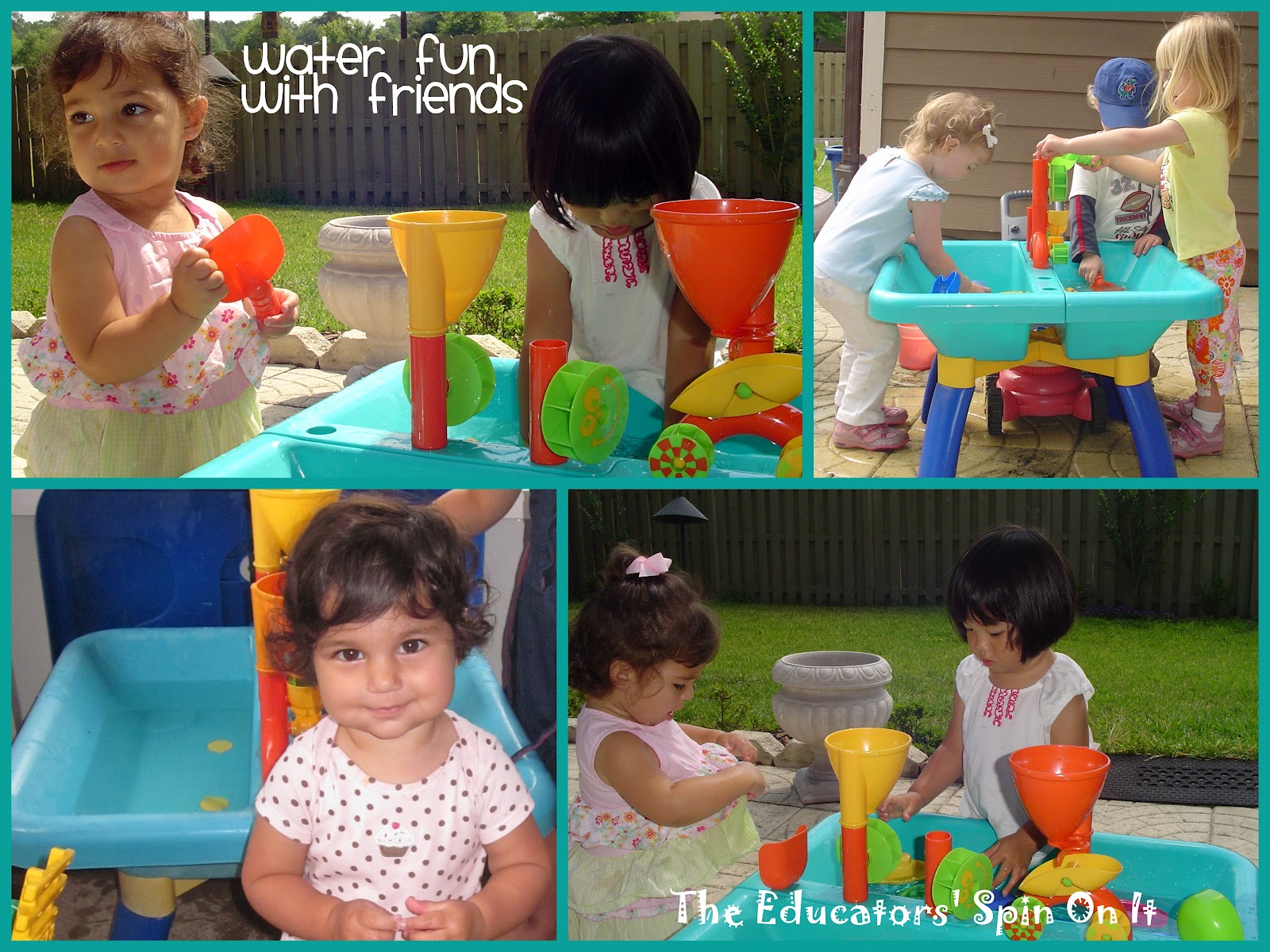 Now it's time for some fun with the water. Of course for littlest ones, water is water and they just like touching it and splashing in it.
One of the important stages in learning to swim is being comfortable with water splashing around you so let them splash and have fun!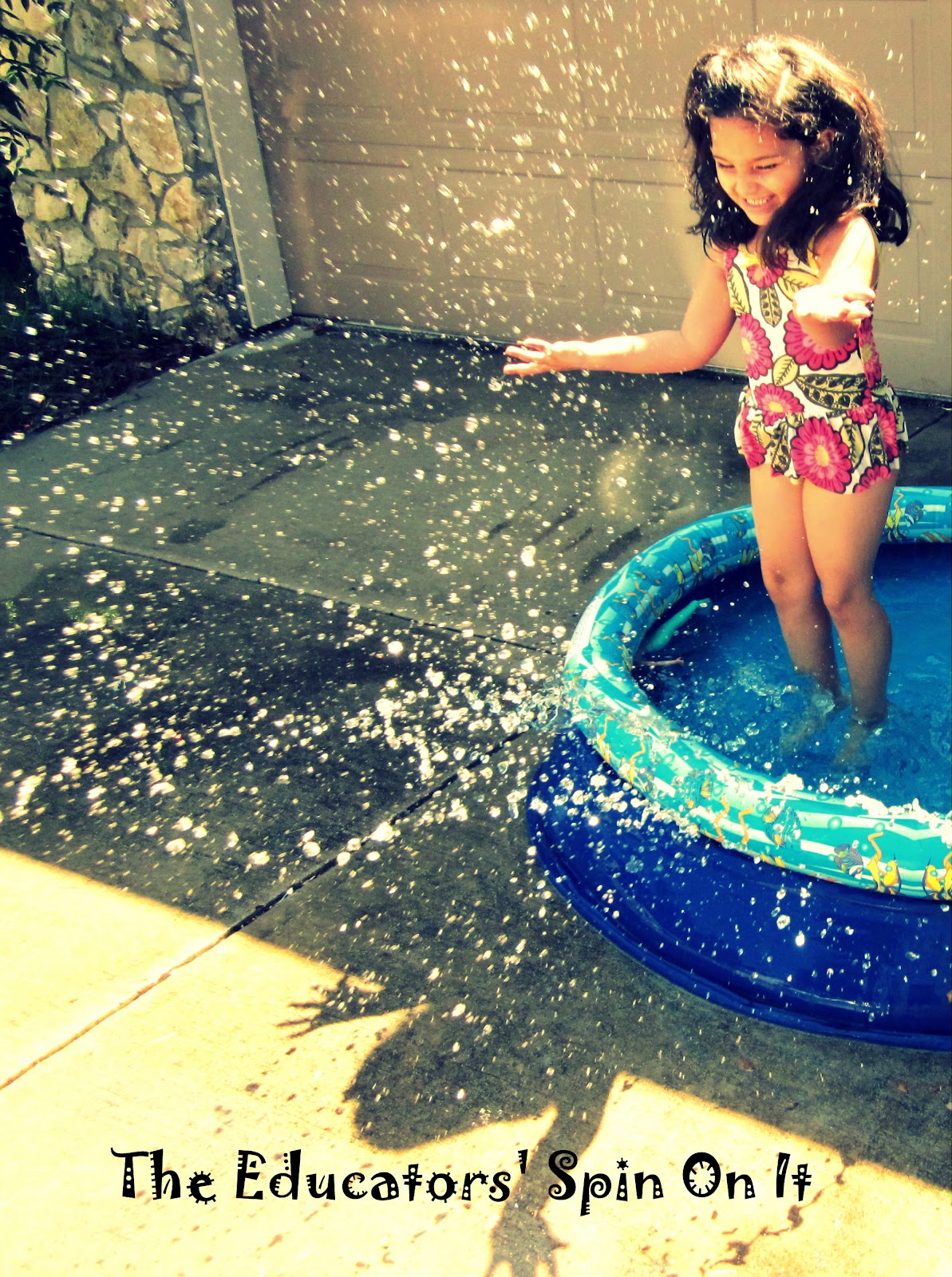 One way to make them comfortable with water it's time to add some fun. Grab some toys and let them explore them in the water.
Here are some of our favorites water toys. You can add more item ideas to the table as your child gets older and able to be trusted with smaller items.
Water Tables Themes for Kids
Transportation
Baby Bath Time
Pirates
Mermaids
Pond Life
Cooking
Dish Washing
Car Wash
Sibling Fun too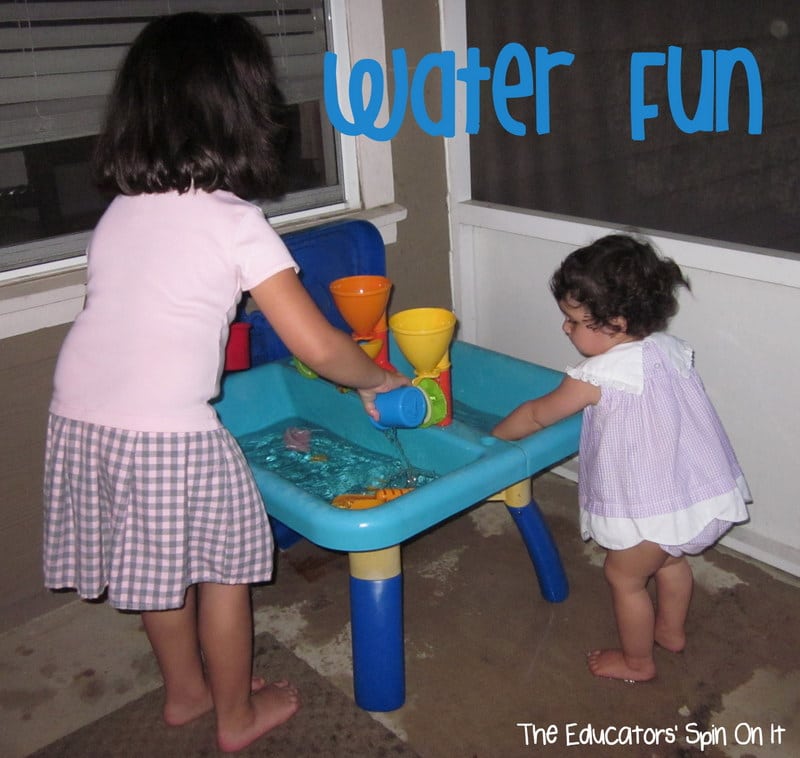 Items for Water Play
buckets

sand toys

plastic cups

boats

ducks

turtles

ocean animals

funnel

yogurt containers

recycled plastic containers

measuring cups

measuring spoons

cookie cutters

sponges

water baby doll

plastic animals

plastic bugs

rocks

sea shells

plastic gems

plastic ice cubes

large plastic coins or lids

plastic boxes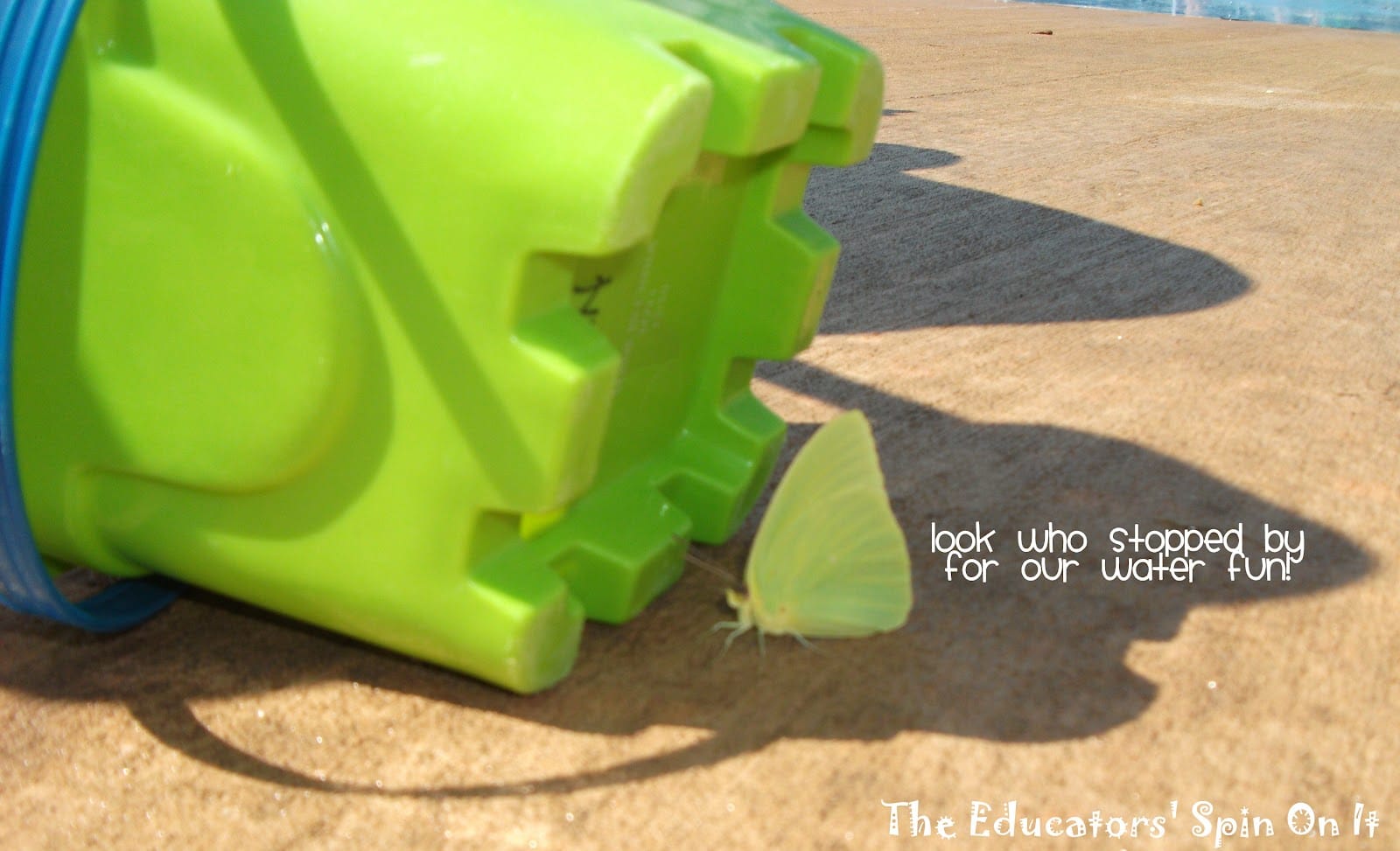 If you don't want to purchase a water table you can always create your own too. We've filled up all types of plastic containers with water to sit on the ground and sit beside while we play with our toys. Here are a few DIY Water Table Ideas.
DIY Water Table Ideas from
We hope that you found something you want to explore with your babies and toddlers.
Water play is such a hands-on experience and a great way to spend with friends for a playdate, plus it's a fun way to cool off during the hots days.
Go explore WATER!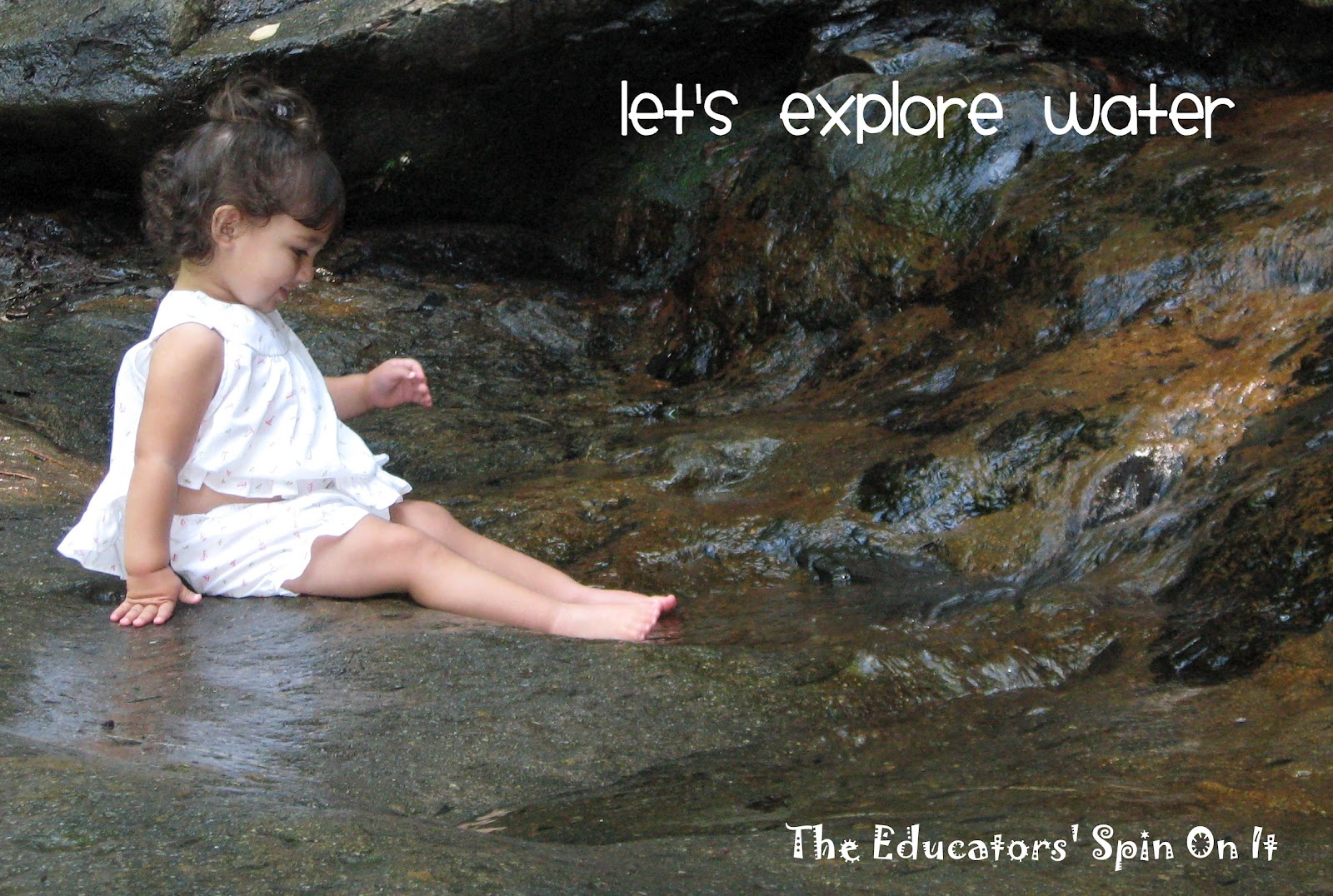 Water Activity Ideas from The Educators' Spin On It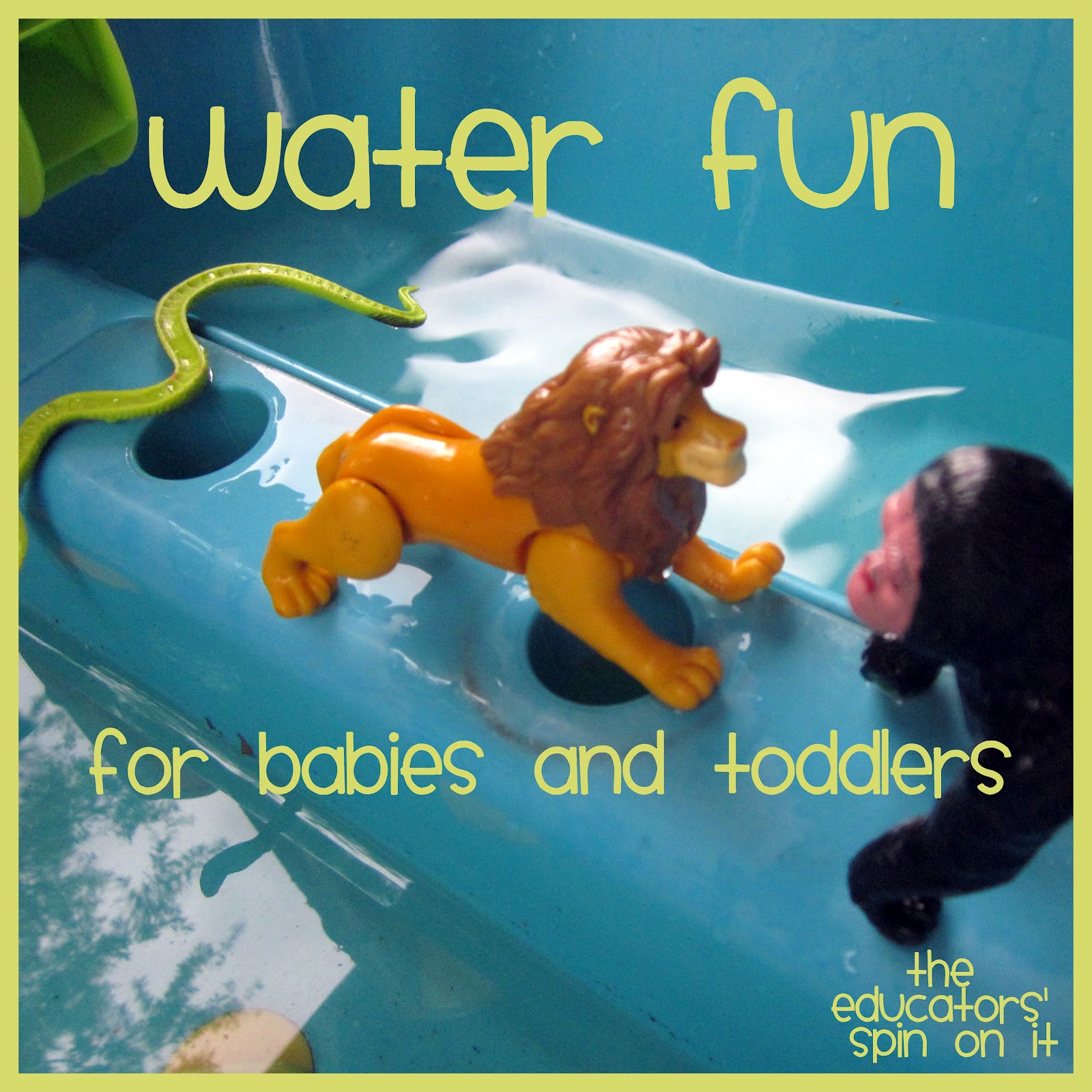 Think WATER SAFETY first!
** Never leave your child unattended near water, no matter how deep.**

~ Keep in mind that Small Toys can be a Choking Hazard, Adult supervision required at all times! ~