Make an owl costume for pretend play or Halloween.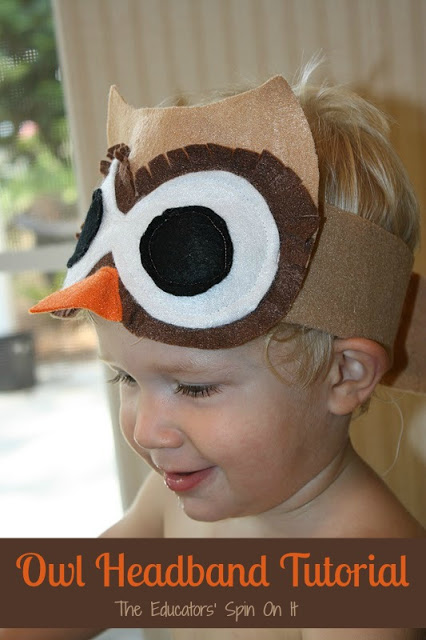 DIY Owl Costume Headband
This little hoot was so easy to make. For less than $1.00 and about 10 minutes of time (depending on how many helpers you have) you can make one too.
These owl headbands are great for pretend play in the garden and could be a start to a Halloween Costume.
The first thing you do is cut out the owl shapes from felt. You need an owl base, an outline for owl eyes, a white portion of eyes into two connected circles, two smaller circles for eye pupils, and then a triangle for the owl beak. Here is our owl headband pattern
To start sewing, begin with the eye center.
Then switching thread color, you'll sew around the white eye portion.
The next step you will take your scissors to fringe around the brown portion of the eyes to make it appear like features on this owl costume.
Now it's time to add the owl beak!
Place the owl's beak at a right angle under the owl's eye and start sewing from the middle down. Then you will move the left side down below the eye to create a three-dimensional effect for the beak. Sew from the middle down to the other side to attach to the owl headband.
The last step is to attach the owl to the headband on each side of the owl you've made. You will also want to go under the fridge you've made to hide it to attach to the band for extra wear and tear for kids to use again and again. Just make it the size that fits your child's head.
This type of owl headband costume works well for kids who are not hat or mask fans.
Watch the Video Tutorial for Owl Costume Headband
You could probably do this on your own – but why not let the kids help? I let both kids choose their own fabrics. My 5 year old also helped set it up and fringed the felt around the eyes too (check out the video to see her in action).
I do the machine sewing as the kids are not quite old enough in my opinion to sew with a machine.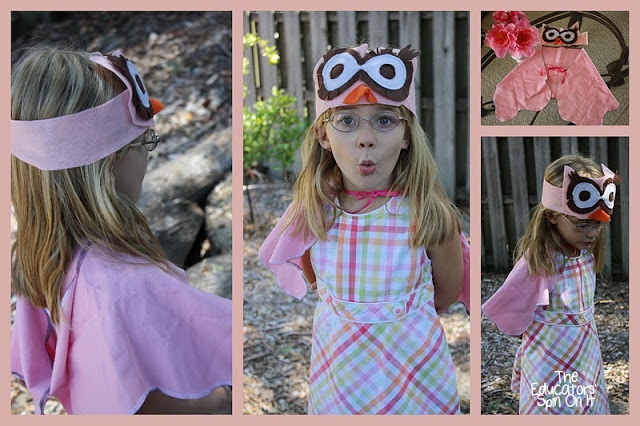 Here is our owl headband pattern
Owl Activity for Kids: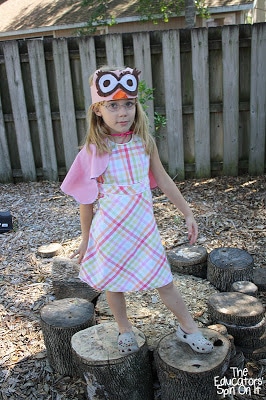 Owl Books for Kids
Snuggle up with your little one in their owl headband and a good owl book. Tons for storytime fun together all about owls.
This post contains Amazon Affiliate links.
Want more owl books? Explore this collection of the best owl books for kids!
You may also enjoy these activities for your child…
Save