What I love about natural playscapes is that they are always changing.  Bamboo rods can be turned into almost anything with the help of an amazing husband and dad.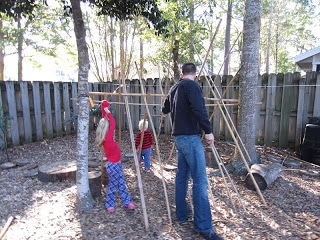 Inspiring Creativity with Natural Playscapes
This is what their "house" looked like in the morning. But, by the late afternoon, things really got cooking!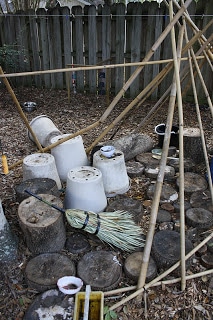 My daughter called me to help make her a broom from palm fronds. She said, "I must keep our hard wood floors nice and tidy!" I couldn't agree more and got to work right away. 
We cut 8 palm fronds and tried tying the them together with string, but it didn't last long with all the sweeping going on, so we ended up using electrical tape to hold them together.
With the addition of some coffee grounds, the coffee cake making began! My garden pots became the kitchen and a log became the stove.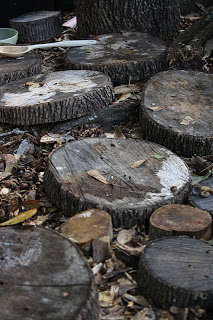 My afteroon snack of coffee cake – YUM. May I have a second helping please?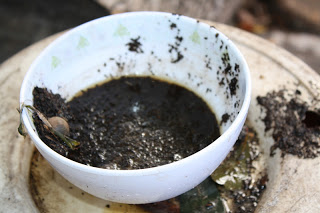 Isn't it amazing what kids can create with their imaginations? I can't wait to see what they will come up with next!
Save