Create a special keepsake with this rainbow themed Mother's Day Poem and Craft idea!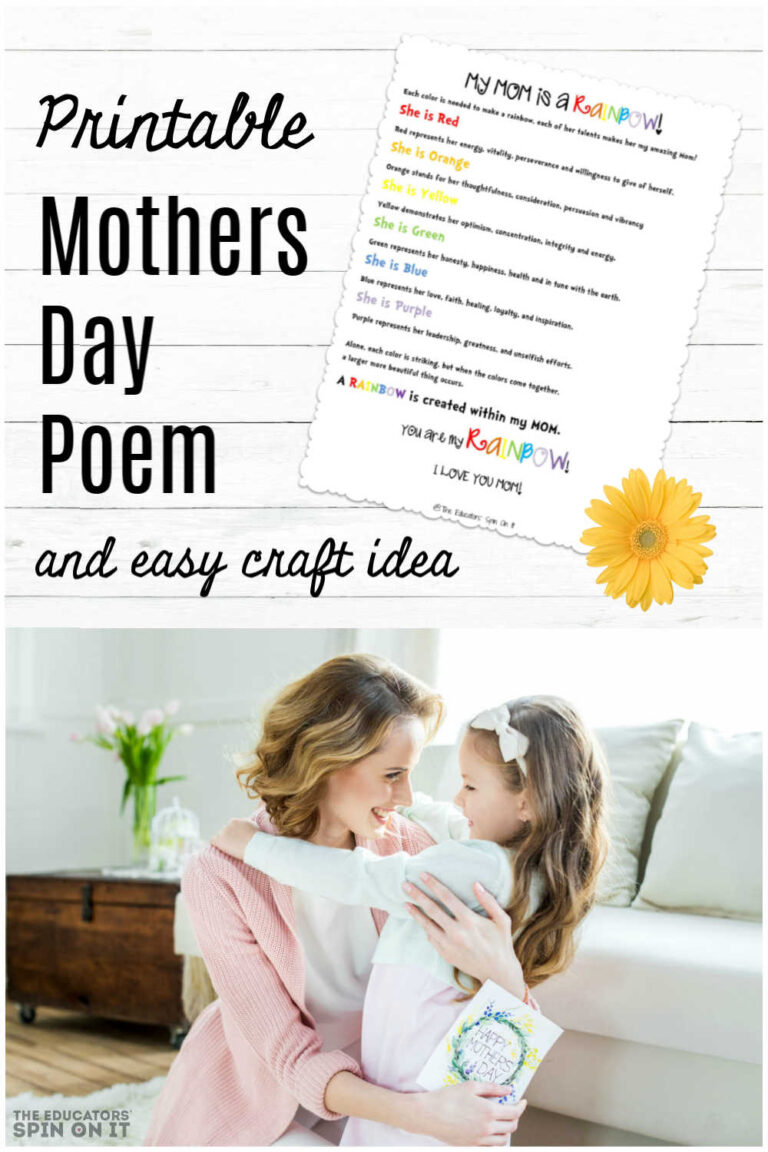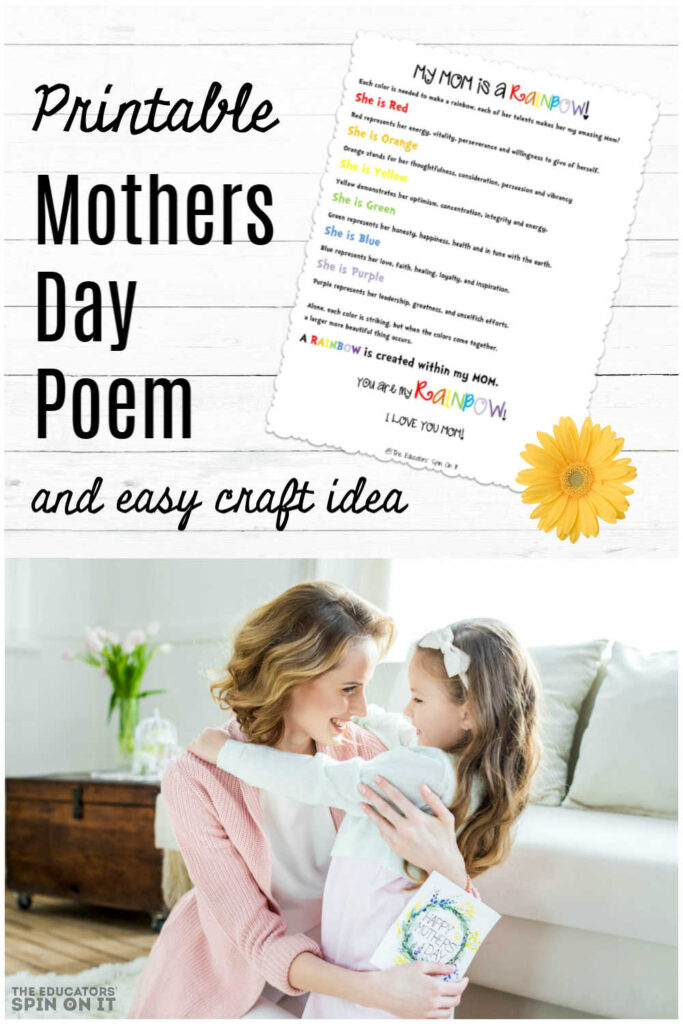 Do you have a special Mom that you would like to wish Happy Mother's Day too? Create a rainbow with crayons, paint, torn paper or even watercolors and print out this Mothers Day Poem. Better yet have your children read it to Mom.
Mother's Day Poem for Preschoolers
Print this adorable Mother's Day Poem for Preschool.
Here's are the many reason why "My MOM is a Rainbow."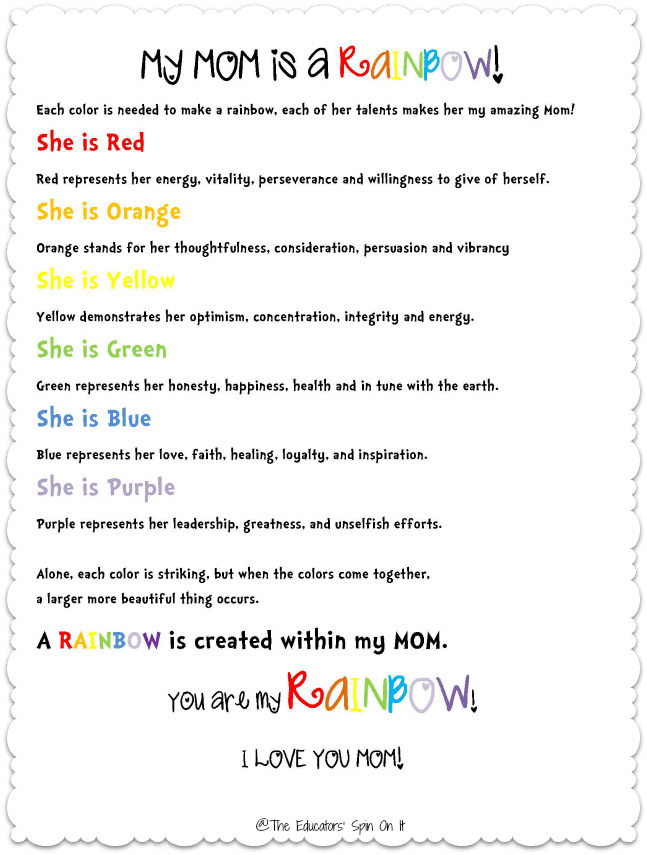 Looking for Mother's Day Art?
We recently made a MOM Painting Project with Colors and I thought this poem would be the perfect match to it. Such a simple mother's day painting but the impact is adorable on a mother's heart this year.
GET THE DIRECTIONS HERE for this EASY MOTHERS DAY PROJECT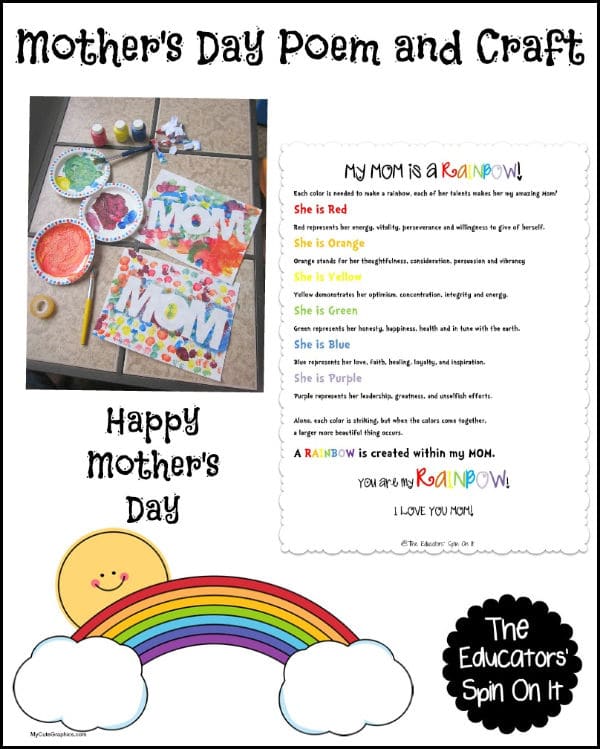 Rainbow Clipart from MyCuteGraphics.com
Sometimes it's hard to say out loud all the things that we see in our Moms. I feel so very lucky to have an amazing Mom that has helped me to become the Mom that I strive to be every day with my 3 children.
We hope you take time today to tell the Moms around you how special you think they are to you.
Mother's Day Craft Ideas for Kids to Make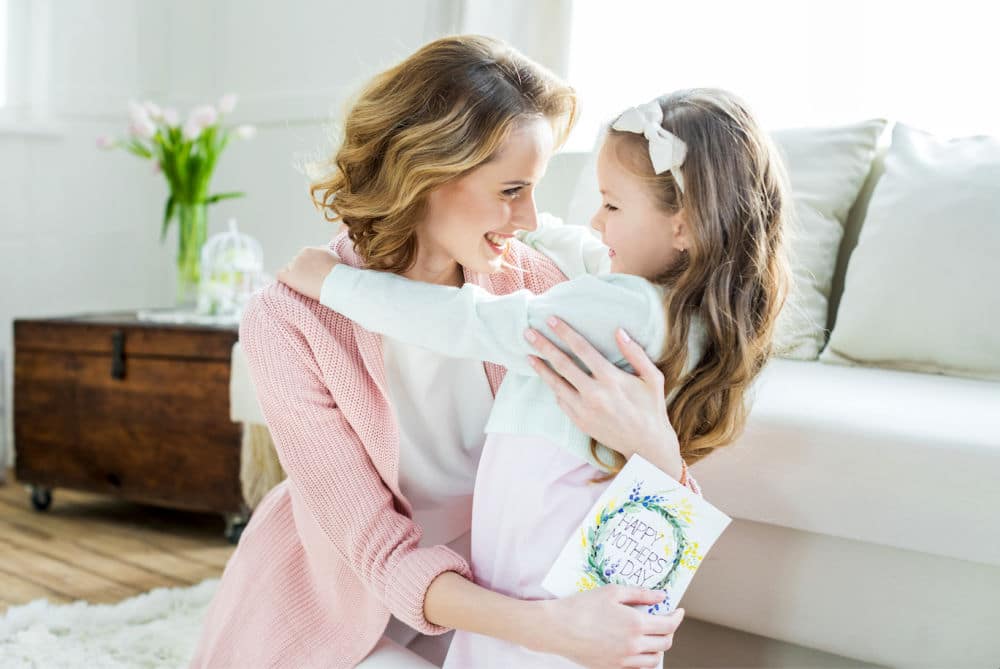 Happy Mother's Day from The Educators' Spin On It