Let your child's creativity shine while re-using old cards as bookmarks. Use what you have on hand – no special trip to the store needed. Then snuggle in with a good book and make use of your new bookmark!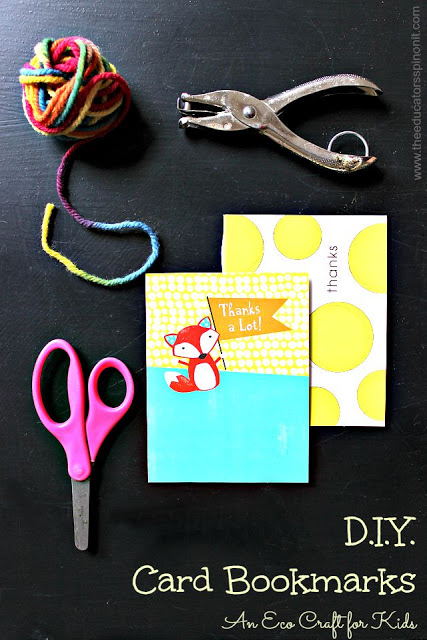 A Novel Idea: Old Cards as Bookmarks
Remember the 'crafternoons' of yesteryear? They tended to be rainy days at home during the holidays, or after-school activities with friends and they were nearly always loads of fun.
The fact is, very few of us take time out to just enjoy getting crafty. A pastime traditionally reserved for kids, using our hands to make all manner of pretty things can not only be rewarding but ultimately very relaxing, too. A little haven away from an otherwise hectic working week, an hour at the dining table, a mug of coffee in hand, and a box of craft supplies close by, can be an hour very well spent.
And did you know you can make something really useful out of old things you already have lying around the house? Think for a minute about that stack of old newspapers and greeting cards, for instance, those that are waiting in the utility room for the next recycling collection.
Perhaps you can do something with them and put them to even better use?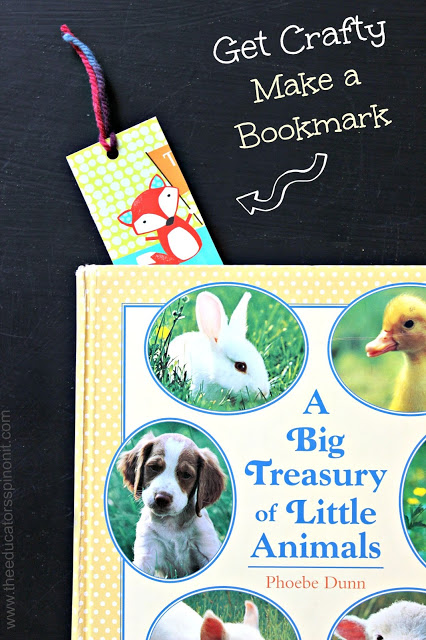 Affiliate links included in this article.
Big Treasury of Little Animals
Old Cards as bookmarks are really easy to make and they're much prettier – and more unique – than some often more expensive, shop-bought ones. Here's how you can make your own:
1. Grab the Right Materials
When it comes to making bookmarks, the very least you'll require in terms of materials is some old greeting cards, a hole punch, a pair of scissors, and some fine thread or ribbon. If you want to go all-out, however, consider other embellishments, including sequins and sparkle.
You might also want to get out some watercolors and get crafty with a paintbrush, or perhaps you're a dab hand at calligraphy and you'd like to personalize your bookmarks.
Get creative and enjoy yourself; if you're using your own cards which were before destined for the bin, you really have nothing to lose if they don't turn out quite right. You could even laminate them to ensure they last that bit.
2. Lay Out Your Supplies
Clear a space at your dining room table or even on your floor, cover with a protective mat and ensure everything's close to hand before you get going. Why not make a real afternoon of it and get your little ones involved as they will love dividing out all the various bits and bobs you can lay your hands on. An ideal activity to keep in mind for those rainy-summer days we seem to be having at the moment.
*** Remember it's OK for kids projects to look completely different than adult-made bookmarks.Encourage creativity and enjoy the process of creating it. ***
3. Get Crafty
It's now that the real fun begins! Select your cards – be it a favorite birthday card or a much-loved Christmas card – and transform them into bookmarks.
Start by cutting the cards into shape (long, thin rectangles work best), using a ruler and sharp pencil to mark to size.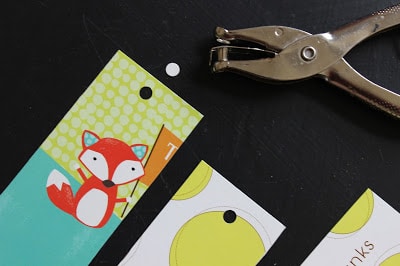 Next, add a hole in the top center with a hole punch.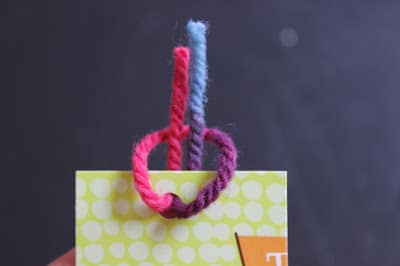 Thread through some string or ribbon to finish. Fold the ribbon in half and push it through the hole. Then bring the ends up through the loop (as pictured.) If you like, you can add final flourishes like glitter or other stick-on additions to make your bookmarks truly unique.
Use paint or markers to make it more personalized.
Give it a decorative edge using Fun Edged Scissors.
Let is sparkle with the addition of some glitter glue. (just make sure it dries before testing it out in a book)
Et voila!
Now you've created your own bookmarks from a few simple greeting cards, think about what else you can use your otherwise-recyclable rubbish for. From coasters and placements to gift tags, you can turn old magazines, newspapers and cards into something you can keep hold of forever. Don't forget to let us know how you get on!
Author bio:
Lesley Stevens is a designer of more than 30 years of experience. Lesley runs a handmade card company called Decorque Cards from her home in Oxfordshire, UK.
You may also enjoy these eco-friendly ideas for kids…