Focus on counting with your child this fall by gathering acorns and creating a fun learning game for kids. Acorns are the perfect size to engage with math and counting.
Here's a way to connect kids with nature and educational concepts can keep them interested and engaged. Go on a nature hunt and bring the learning home with acorns this fall.
Here's how to play…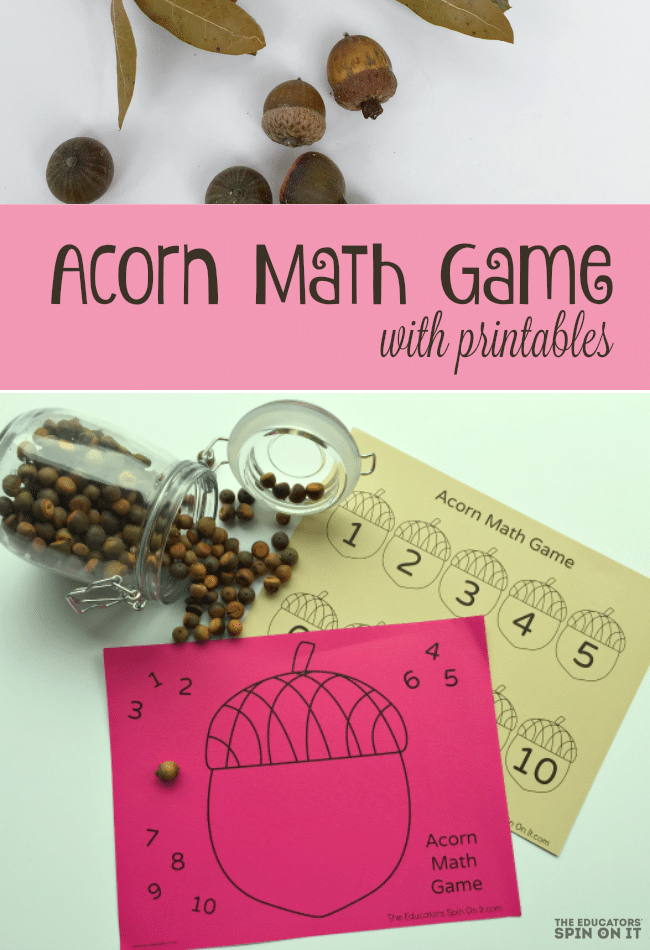 This post contains affiliate links to Amazon.
Acorn Math Game for Kids with Printables
Materials for Acorn Math Game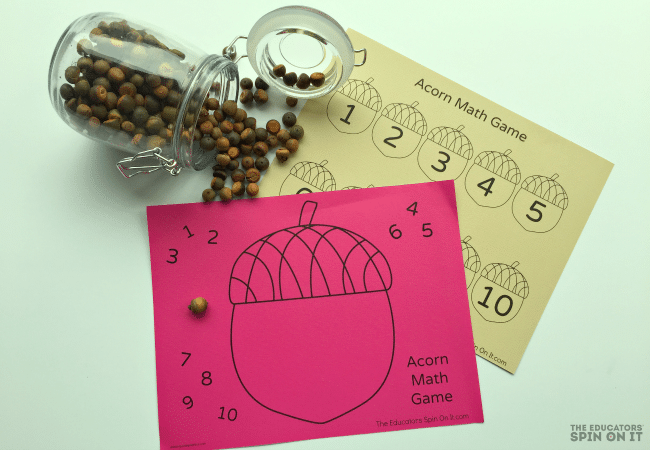 Focused Skill:
To identify numbers 0 to 10
Directions for Acorn Math Game
1. With your child write out numbers 0 to 10 on the paper using the marker.
2. Then cut out the numbers to create number cards to place into the jar.
3. Add additional acorns into the jar to cover up the number cards.
4. Print out Acorn Number Sheet
5. Create a space for your child to count the acorns on either a fall themed playmate (printable available) or in a muffin tin container.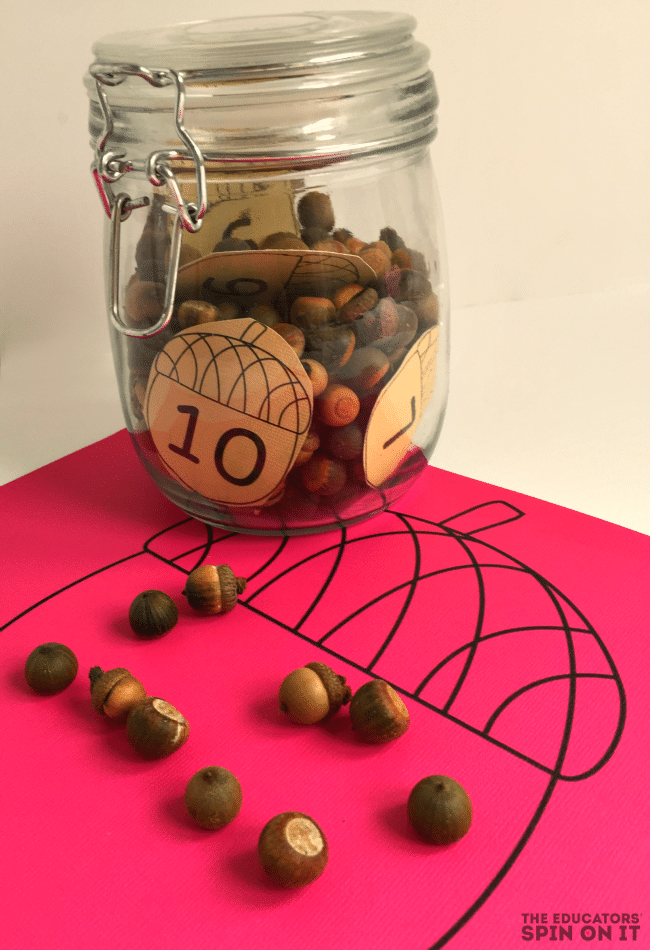 6. Encourage your child to sort out the acorns by counting into the tray or mat. Have your child count one by one the grouped acorns and then ask to name the number.
7. Ask your child to look for that number inside the jar by shaking the jar until they can find it.
8. Once they find the number they can mark it off their acorn number sheet by coloring it in.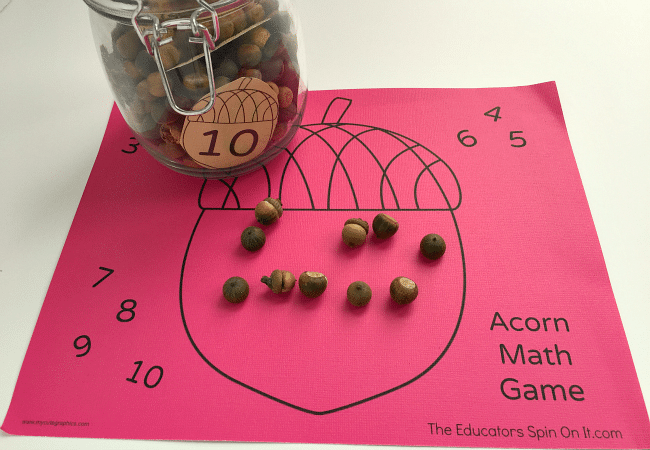 9. Then mix up the acorns and repeat the activity until they have found all of the numbers in the acorn jar.
Bonus Acorn Game Ideas
Use the acorn numbers and practice numerical order
Place acorn numbers in order and t hen place acorns on each to match correct number
Acorn Games for Kids
I'll be sharing more Games for kids using Acorns this month. As for our Newsletter Subscribers you can get all of the printable games for FREE. Just click here to subscribe.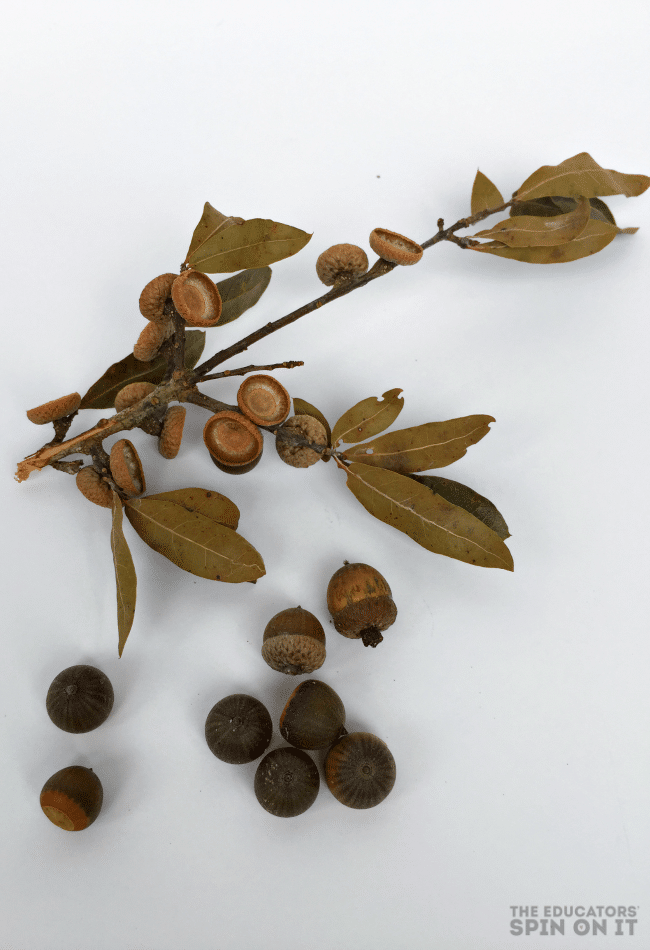 There are acorns available with this link on Amazon too. http://amzn.to/1ZD7Tua
Books about Acorns for Kids
One More Acorn
Little Acorn
Acorns Everywhere
Acorn to Oak Tree (LifeCycles)
Dot & Jabber and the Big Bug Mystery
For more Acorn Activities for Kids you may also like…