My kids LOVE running around outside and gathering acorns.  This activity combines playing outside with learning to read sight words in an easy to prepare, fun sight word game for kids.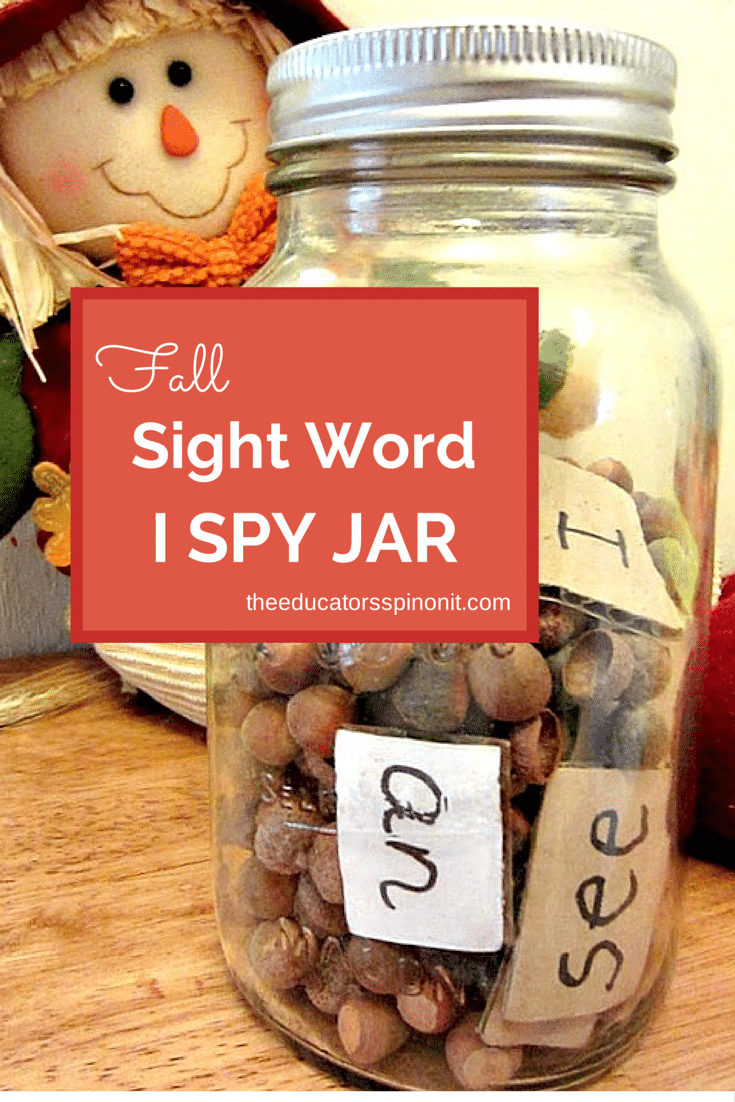 Sight Word Games for Fall
If your child is working on letters, sounds, or numbers, they could easily be substituted for the sight words in this activity.
Materials Needed for the Fall Sight Word Game:
Jar
Acorns
Cardstock
Scissors.
Marker
Directions for Making the Fall Sight Word Game
Gather acorns from the yard or neighborhood park.
Put them in a clear jar with a lid.
Cut the cardstock into small rectangles.
Write the sight words that your child is working on this week on the small rectangles. It is recommended to focus on no more than 5 new sight words per week for young children. Mix in some they already know to help build confidence.
Put the words in the jar with the acorns.
Let the child mix the words and acorns together.  Have them read the words as they find them in the jar!
Set the jar on the table and mix often over the next couple days. This repeated reading provides children with more interactions with the words. Some children need to hear and read the word 500 times before it becomes automatic.
Extend the Learning with MORE Sight Word Games
Sight Word Sort
After a few days, the children are done playing with the sight word jar. Have them dump the contents out and sort all of the sight words out.
Sight Word ABC
Have them put the sight words in ABC order. Encourage them to sing the alphabet if they are stuck.
Sight Word Hide and Seek
Hide the sight words around the room while your child is not looking. Have them hunt to find them and read them as they are found.
Plan Your Nut and Seeds Learning Week With Activities from the #PlayfulPreschool Team