One of the best vegetables to grow with kids is zucchini! Here are some simple tips for how to grow zucchini at home this summer in your garden.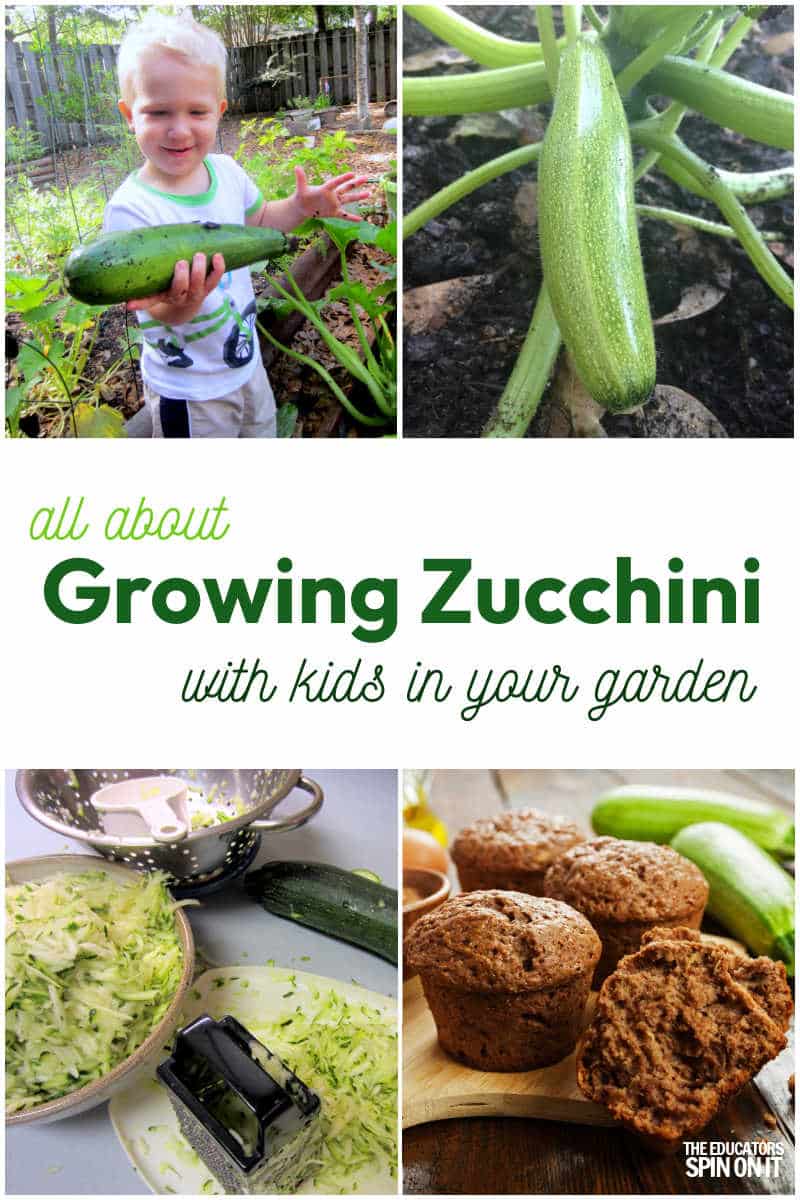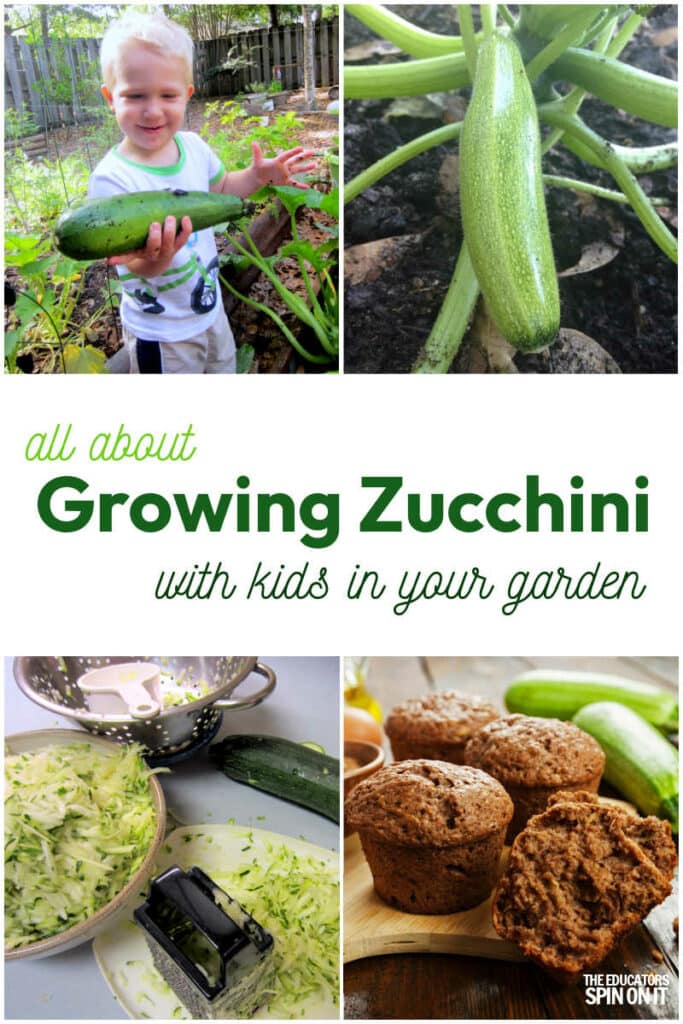 One truly magical vegetable to grow with kids is zucchini. It's so much fun teaching them about how zucchini grow.
Disclosure: As an Amazon Associate I earn from qualifying purchases from affiliate links within this post.
Tips for Growing Zucchini with Kids
Growing zucchini with kids is a lot of fun. The plants grow HUGE and kids can help pollinate the flowers to help you have a successful harvest!
I usually cut the zucchini off the plant and let the kids "pick" them up as they are hard to remove without tools.
The only bummer is that they are not great to eat raw out in the garden (in our opinion)!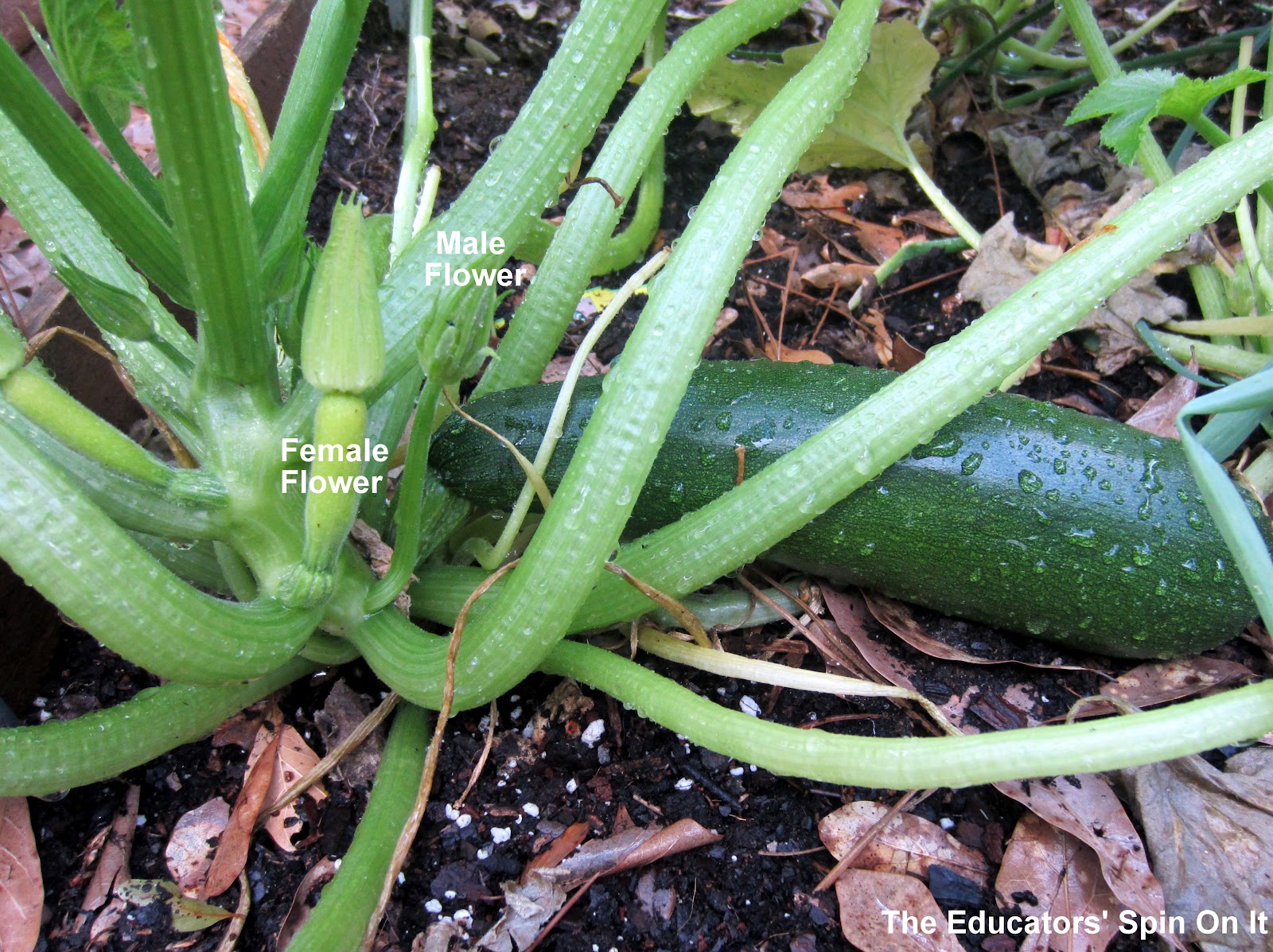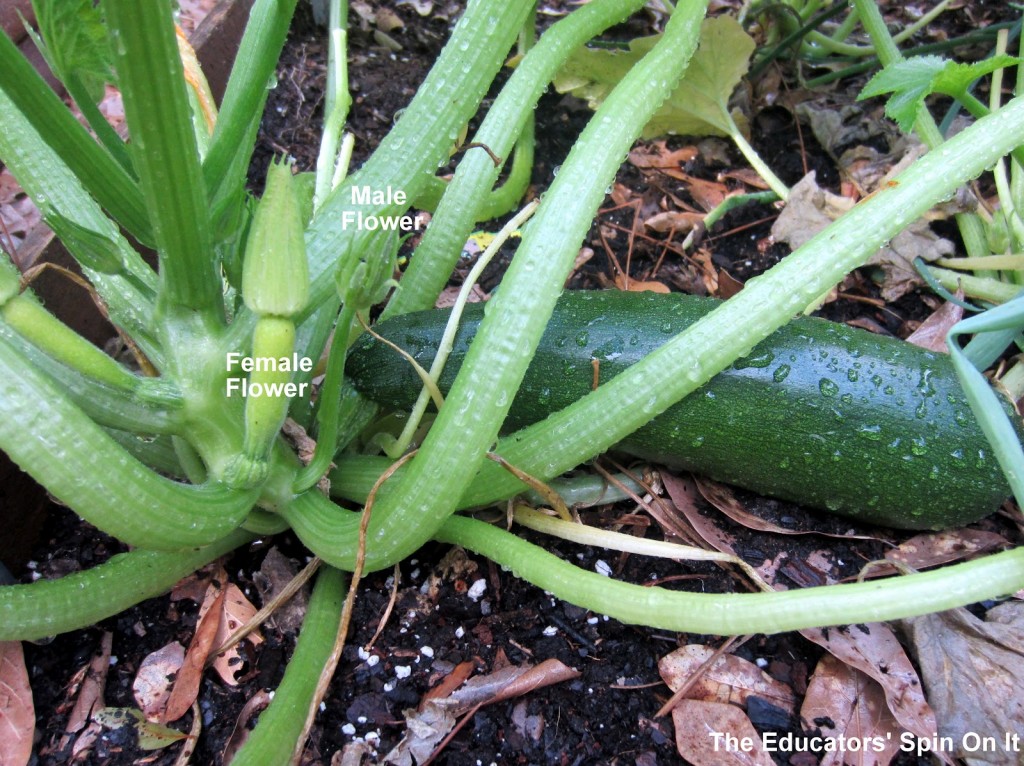 You can grow zucchini plants from seed or transplants. The male flowers will come first (They like to be showy). The female flowers will have a more bulb-like stem. These will become the zucchini.
I give my kids a paintbrush and teach my kids to "be the bee" and spread the pollen from the male to the female flowers.
Here's a full guide about how to learn about pollination by growing vegetables with your child.
This little video explains the process in more "grown-up" terms.
Here are some tips for growing zucchini:
Zucchini plants need full sun.
Zucchini plants are susceptible to pests and diseases, so it is important to monitor them closely.
Zucchini plants can be grown in containers and vertically.
Zucchini plants are a good choice for beginner gardeners. (kids included)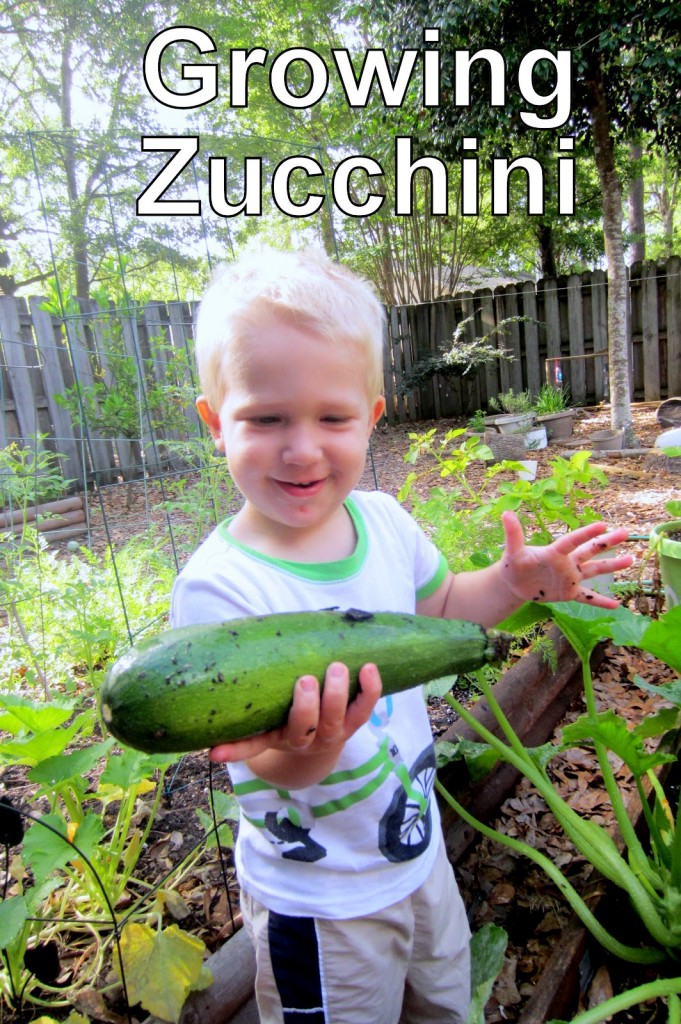 As you watch your garden grow and get ready for your zucchini harvest, it's time for a little learning. One fun thing to do when growing a garden is to read a few gardening books together.
Here's some of our favorites.
Need more tips for growing zucchini. Here are two more pages with more information on growing, harvesting, and saving the seeds of Zucchini for next year's harvest.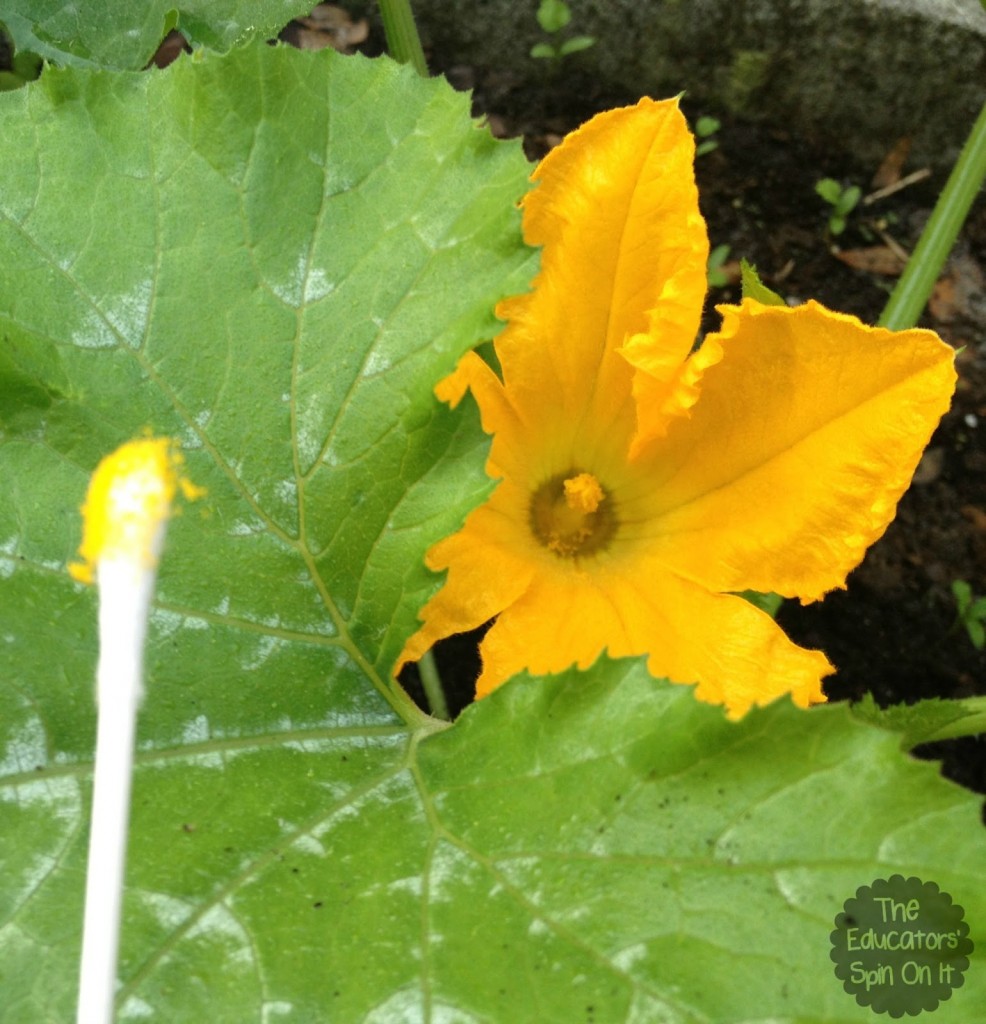 The biggest problem we have is squash boars. These lovely little beetles make their way into the stem of the plant and attack from inside out. I try and "cut" the stem and remove the first ones I see, but soon, they take over.
The best defense you have against these pesky pests is to cover your plants with a floating row cover.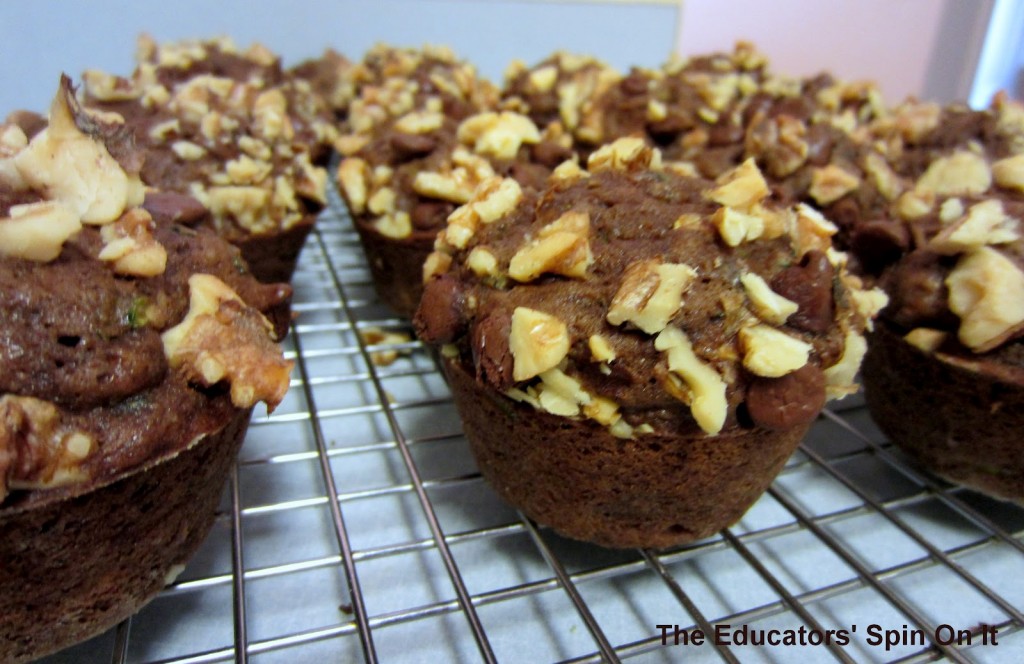 Baking Zucchini Muffins with Kids
One of first things I make when my zucchini is ready to harvest is Zucchini muffins. They are my absolute favorite! I just add some cocoa powder to my favorite zucchini spice recipe and top the uncooked muffins with walnuts and semi-sweet chocolate chips then bake as directed.
Here is a similar zucchini muffin recipe to the one I make with the kids.
I usually double the batch and throw the left-overs in the freezer so that we can enjoy them all month long! Oatmeal zucchini bread is also a nice treat!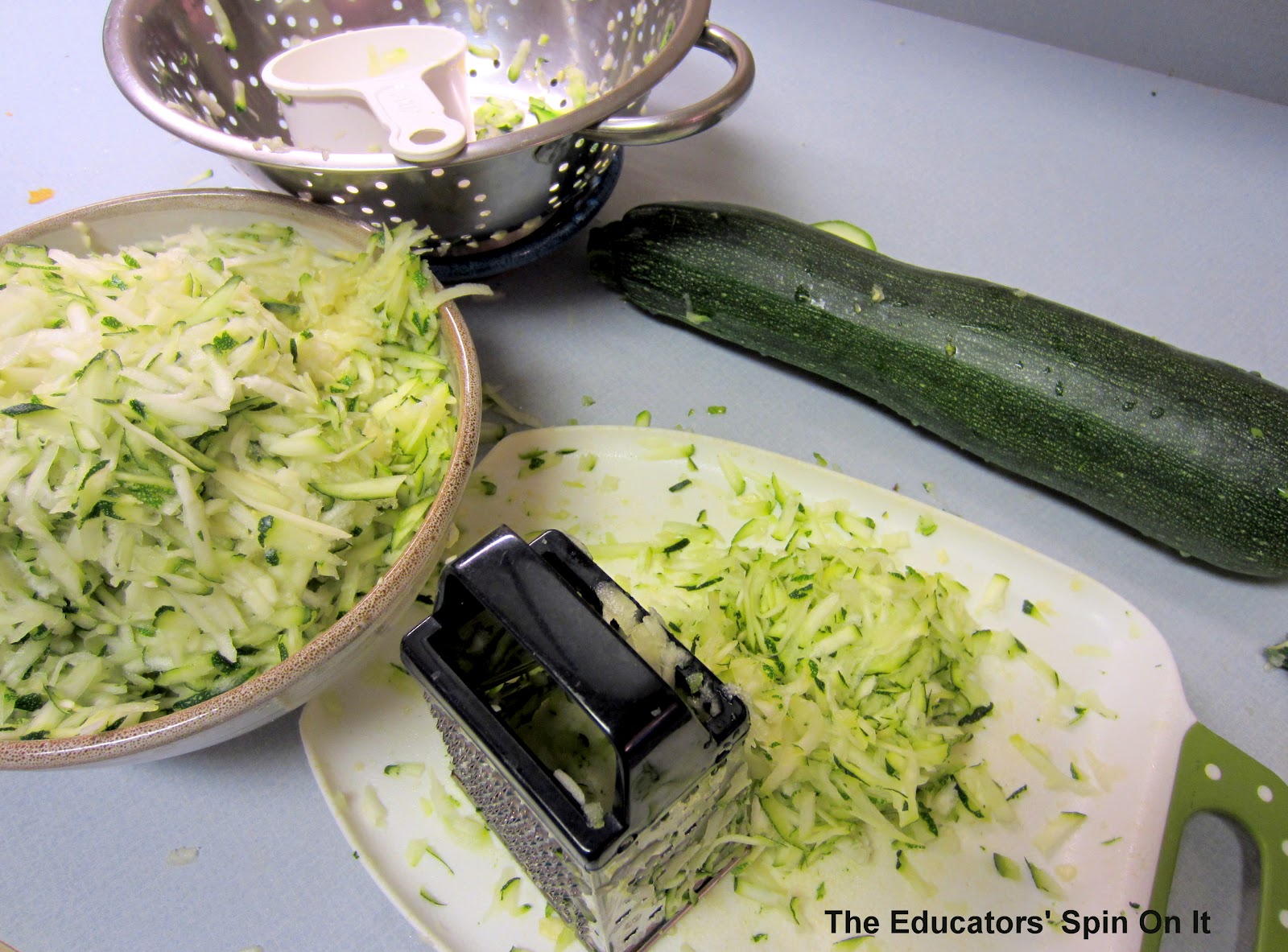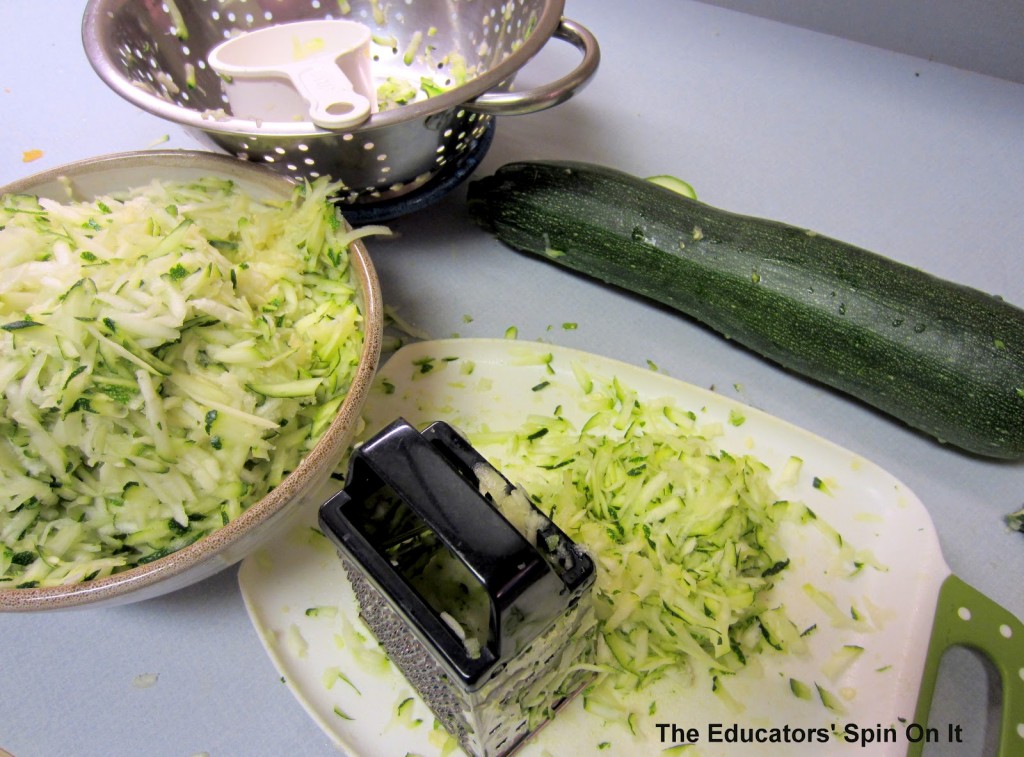 How to Preserve Zucchini
If you have a bumper crop of zucchini or if you are like me and bought some extra zucchini for preserving at the Farmers Market, there are lots of ideas out there for using and preserving.
Here are just a few…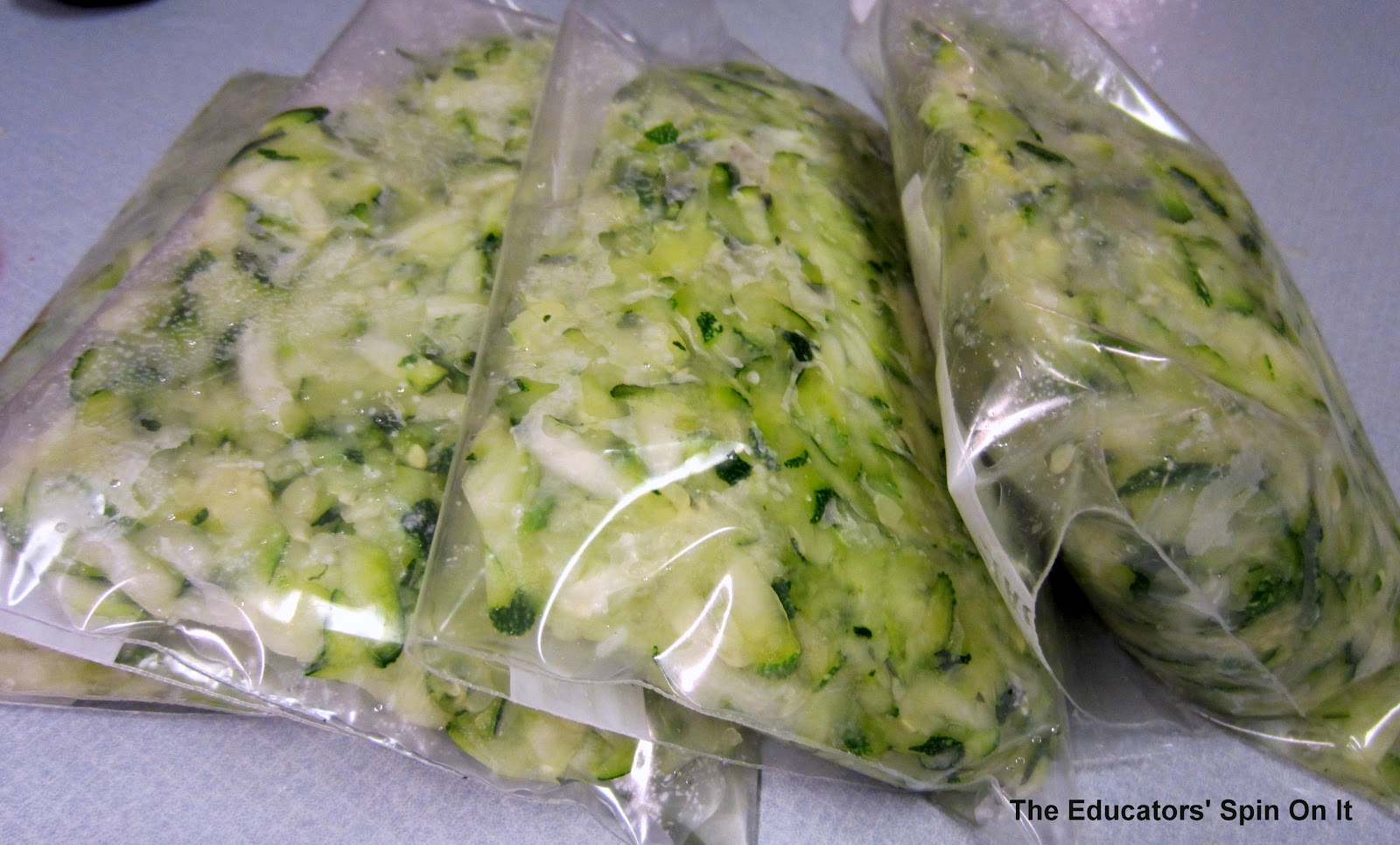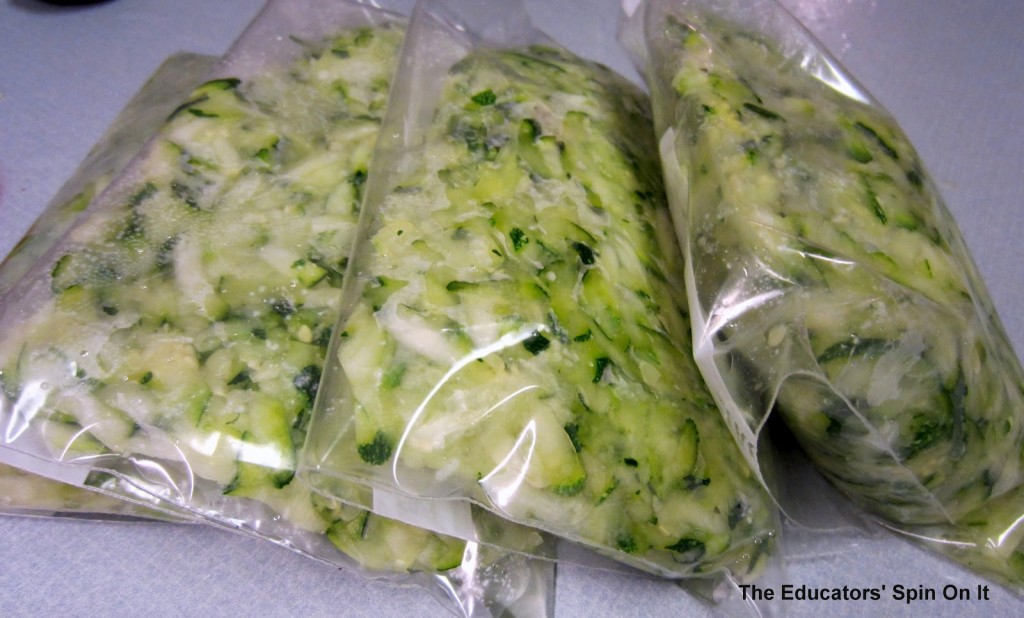 Although I would love to have room in a freezer for zucchini breads and muffins, I just don't have the space. SO, I grate, blanch, cool, and freeze my zucchini in 1 and 2 cup freezer bags full.
Then, I am able to bake with it all year round!
Do you grow Zucchini in your gardens? If so, what is your favorite dish to make with Zucchini?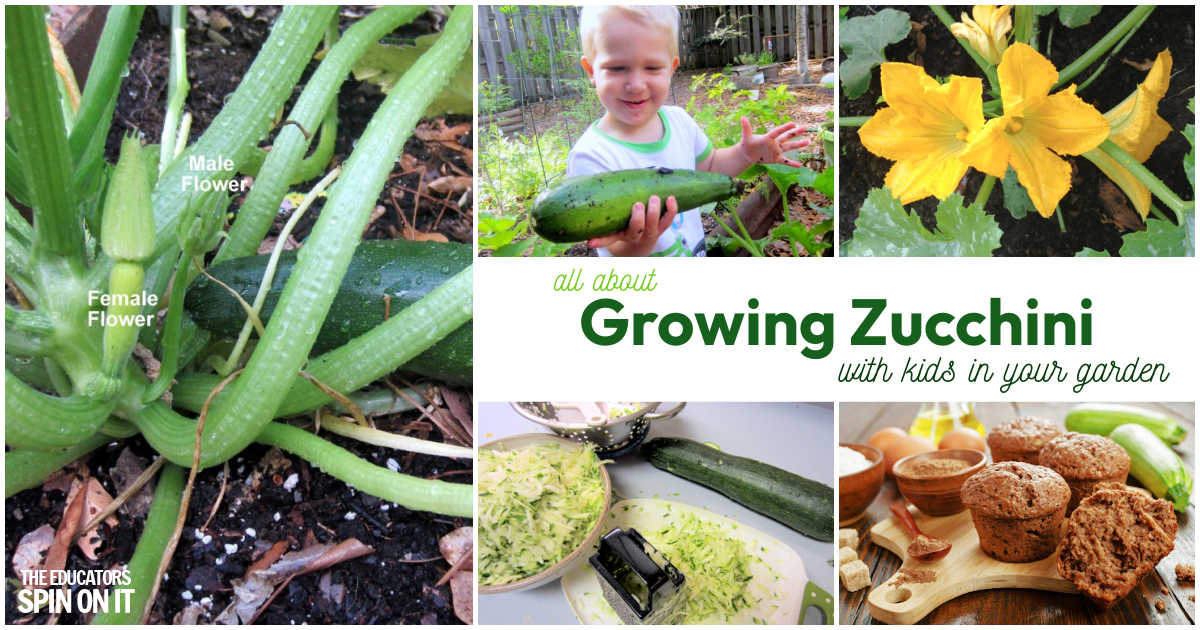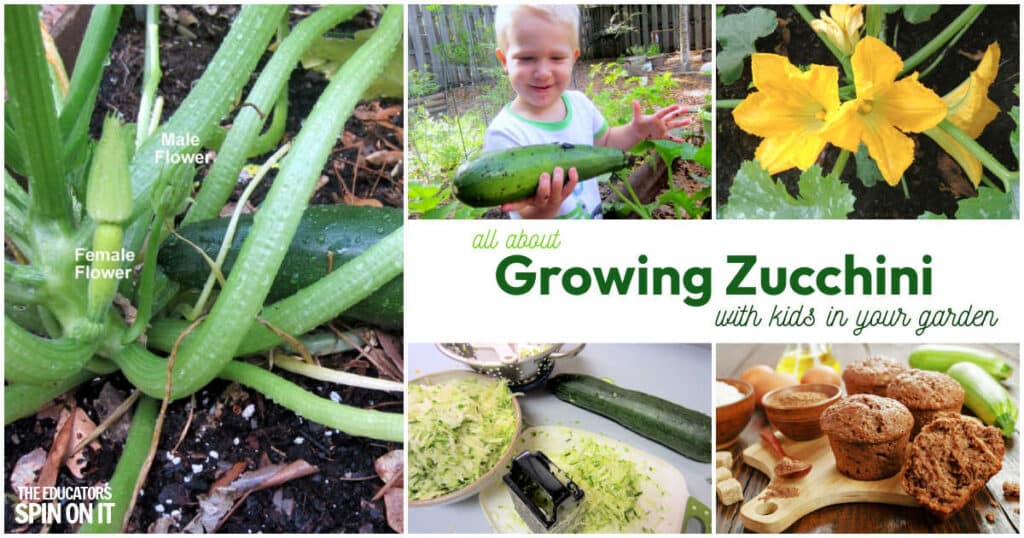 Here's more information on gardening with kids…