Create this fun Button STEM Activity Challenge with your Kids. A quick activity that challenges your child's fine motor skills and critical thinking skills. Plus great for on the go too!
Taking everyday items from around the house and creating learning moments for kids that are super fun for the kids is what our website is all about. This week we're featuring a fun button STEM activity challenge for your child using buttons and playdough. The challenge is to see how tall you're able to build a structure using these two simple items.
This activity was inspired by one of our Spring STEM Activities.
Are you ready for the button challenge? 

Button STEM Activity Challenge Your Kids Will Love!
This post contains affiliate links
This month for the Virtual Book Club for Kids we're featuring a childhood classic book Corduroy by the author Don Freeman. We shared a teddy bear picnic dessert recipe that would be a fun after school snack to make with your child this week. Plus it included 20 More bear and button ideas too.
Be sure to go visit Aprils' Virtual Book Club for Kids after you read through this button STEM activity challenge. In story, Corduroy goes on a whole adventure one night in a department store looking for his lost button. This activity was inspired by the book Corduroy. Here's how to play.
Using these items featured below challenge your child to see how tall they can build a structure using the buttons. The challenge is to it make sure the button structure stands and doesn't fall over.
Materials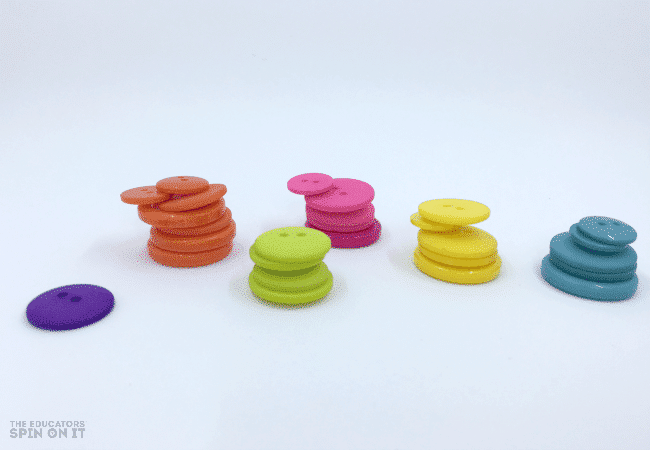 Directions to Play Button STEM Activity Challenge
1. Read the story Corduroy and discuss the missing button. Share about all the different styles available.
2. Share with your child your Button collection. Ask your child to see if they can stack the button as call as the book or their teddy bear. Stacking buttons takes some serious fine motor concentration, especially if they have a round surface to them.
3. Now it's time to take the Button STEM Activity challenge to the next level! If we add playdough can you make your button stack stand taller?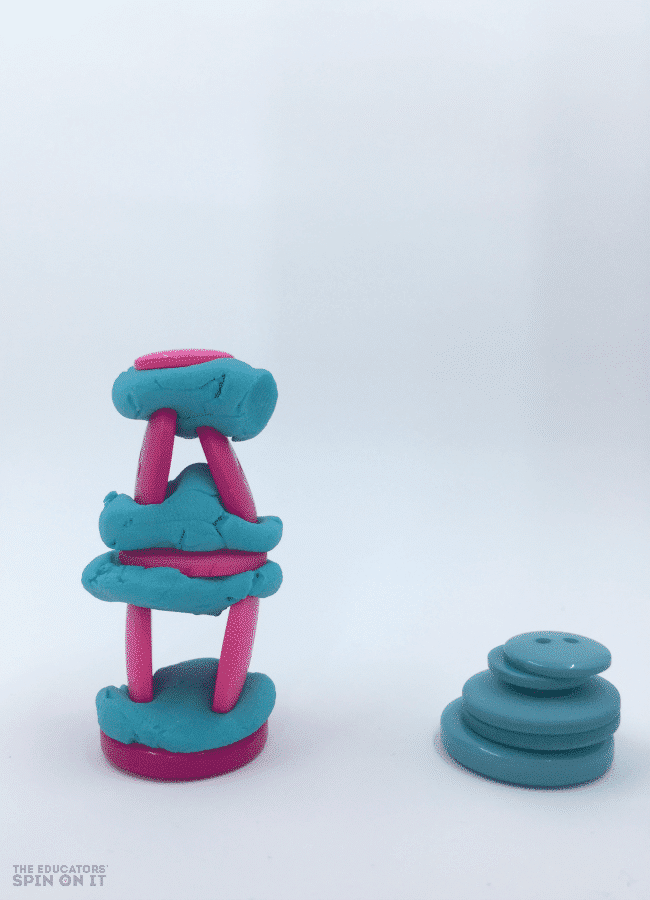 4. You can challenge players to measure to see how tall their button tower is. See who can do with less buttons. Are even see who can create a structure that holds items. This is where the fun engineering and math come into place with this activity.
Now it's your time for the Playdough magic with Button! Challenge your child to use these items below to stack their own Button Tower!
Click here top buy these items from Amazon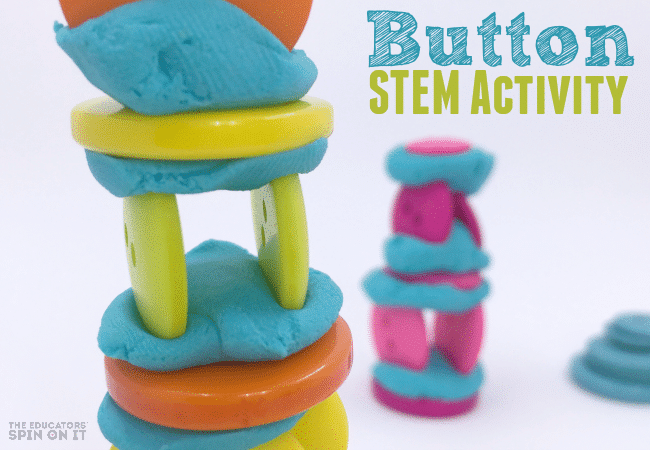 Looking for more ideas like this science activity for kids?
GRAB A COPY of our new book 100 Fun and Easy Learning Games for Kids!
You may also enjoy these STEM Activities for kids…