Create a fun ocean themed party with your child using just a few simple art supplies and build fun memories together.
Here's how we created ours.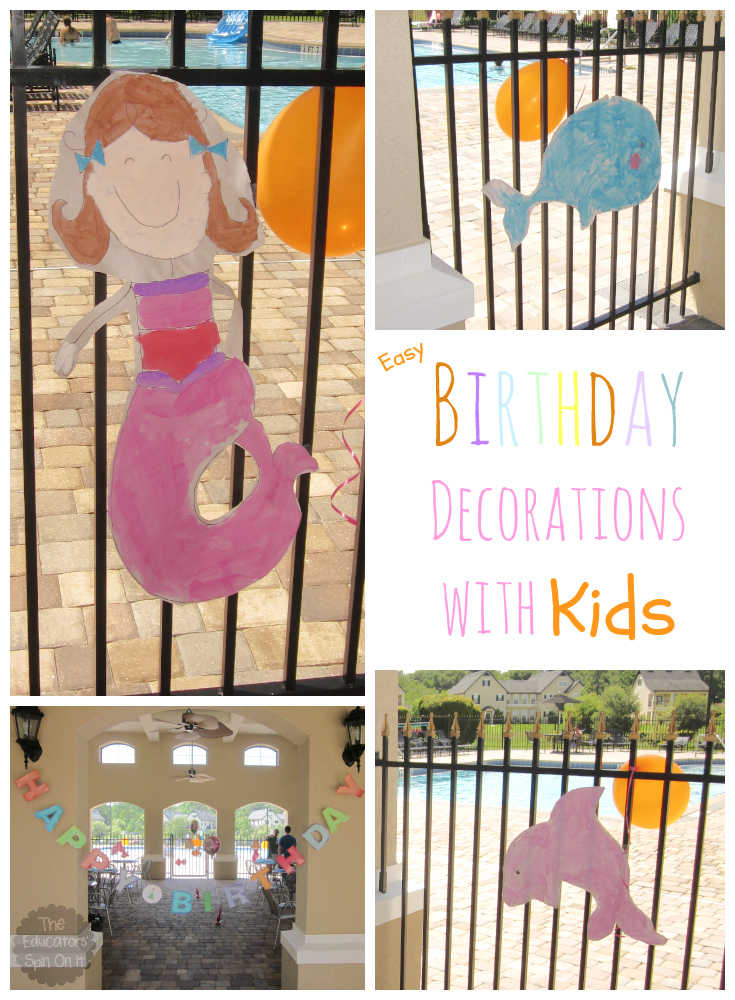 Disclosure: This post contains Amazon affiliate links. As an Amazon Associate, I earn from qualifying purchases.
How to Make Your Own Birthday Party Decorations
It was Birthday Weekend at our house! My oldest daughter turned 7! Can't believe she'll be starting Second Grade next Monday. It's no secret that we love having birthday parties at our house and I'm always looking for fun way to involve the kids.
Supplies Needed
How to Create Ocean Themed Animal Decorations
This year her party was an Ocean Theme. I wanted to share with you a fun way to get your child involved with their birthday party.
Yes, you can go onto Etsy and pay quite a bit of money for coordinated party supplies, but I love parties with a kid's touch that are made from the heart too.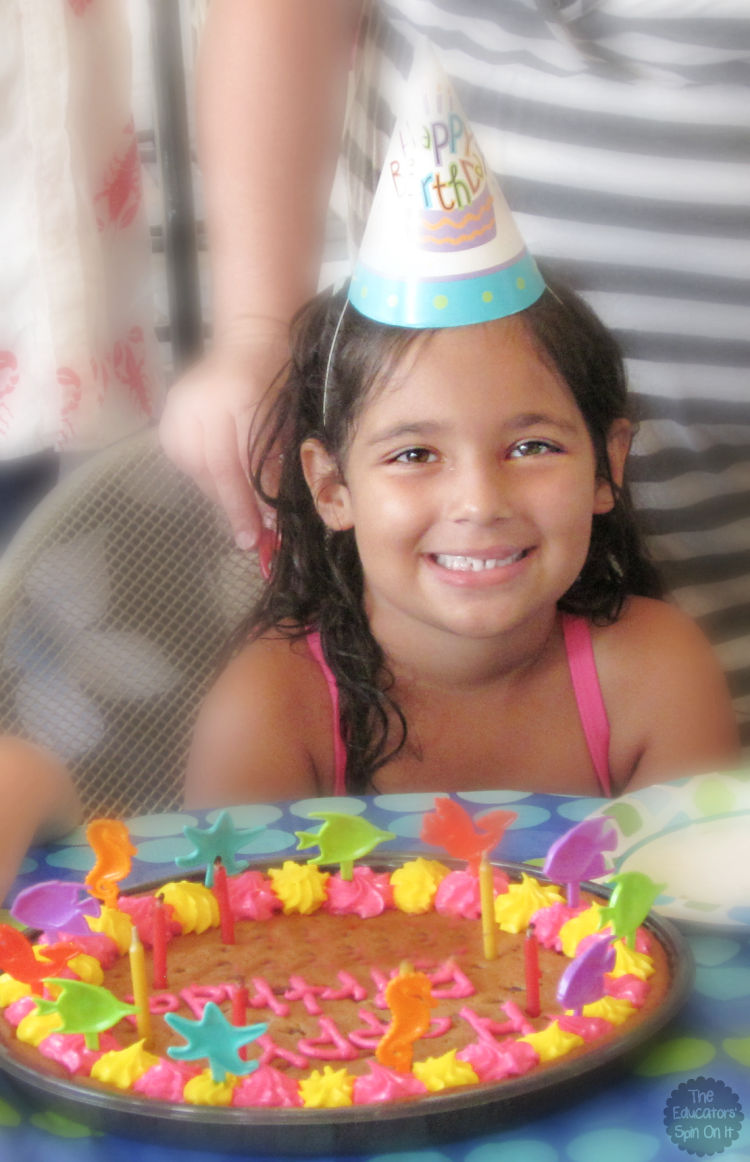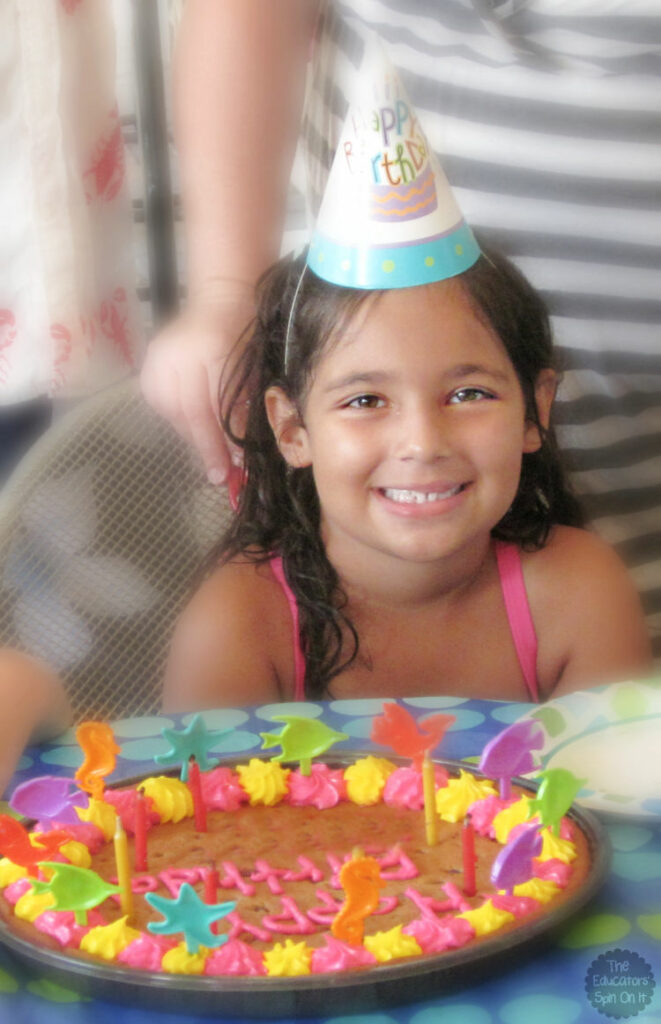 Our Little Mermaid
She created her own wall hangings from the party that was ocean themed.
We jumped onto the computer and found a few clip art images that we liked and then copied those ideas onto large pieces of paper using our new markers.
The paper we used is the leftover paper that we got from our local newspaper for free!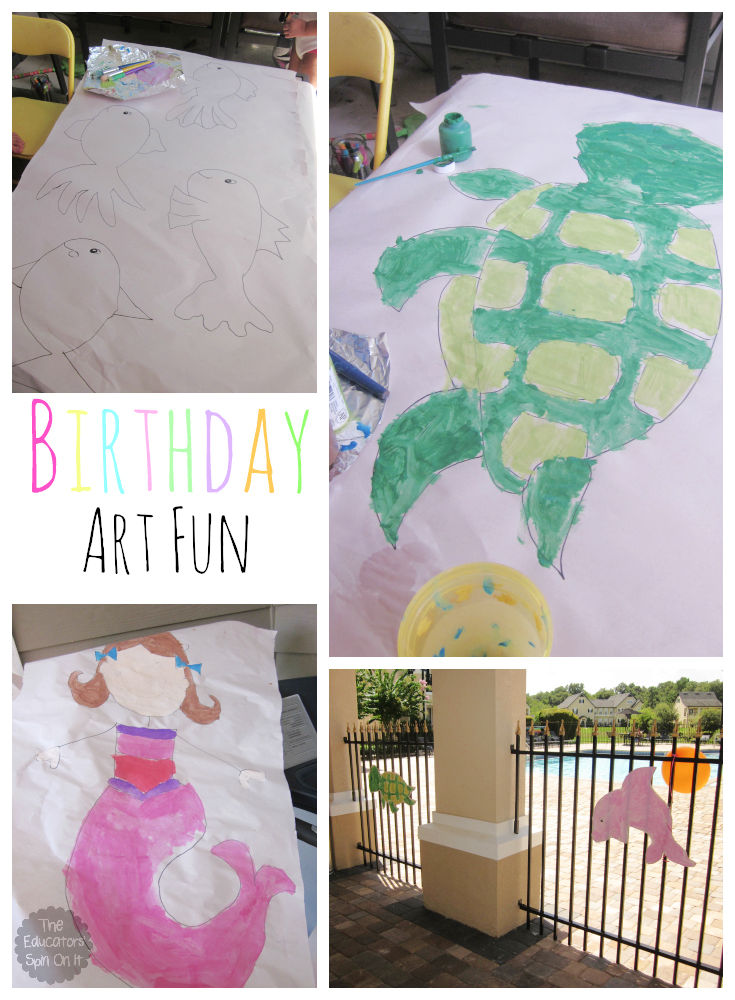 Using Markers we sketched out our shapes and then she used Poster Paint to paint the pictures. She chose to paint a Mermaid, Whale, Dolphin, Sea Turtle and fish. Both my daughters worked on this project together which was fun to do for preparing for a sibling's birthday too.
My daughter had so much fun preparing all week for her party and it really made it a memorable event for her and her friends that was budget friendly for me.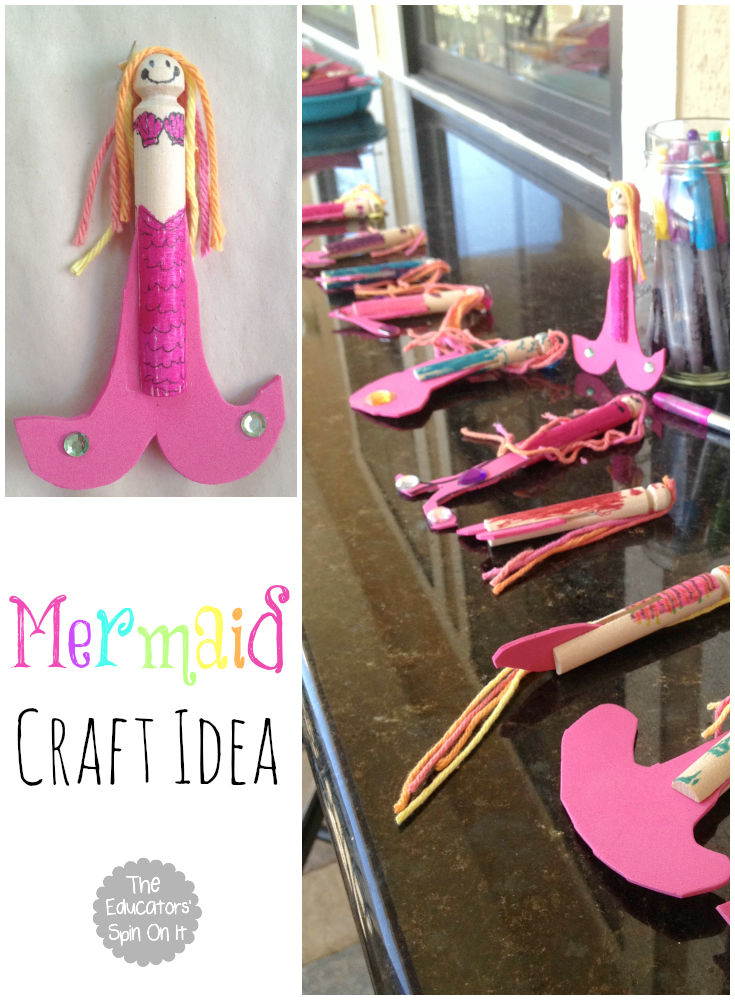 Mermaid Craft with Clothespins
Here's a fun little Mermaid craft that we made at the birthday party with her friends.
Supplies Needed
We were inspired by transforming the concept of a clothespin doll into a mermaid by using colorful foam and Permanent Markers to add the details. The girls then selected yard hair to glue on and some sequins to decorate!
Worked out to be super easy and fun, I love how different they each looked at the end of it!
We also created Mermaid Necklaces too!
What are ways that you personalize your child's birthday?
You may also enjoy these Ocean inspired ideas for your child…