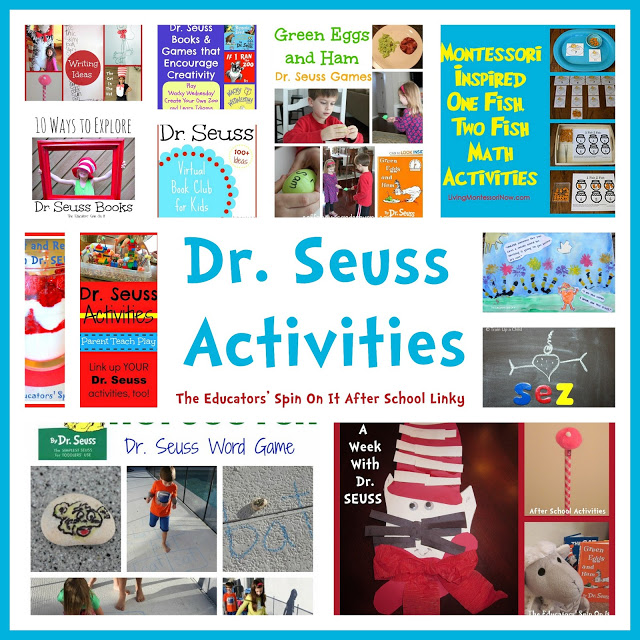 This time of year is one of my most favorite! It brings the focus of literacy into homes and schools everywhere around the world!

Have you marked your calendars to join the fun?
World Read Aloud Day

National Reading Awareness Month is March
We have a few resources to get you started this month. We have a LOVE of BOOKS at The Educators' Spin On It so there are always tons of resources for you to turn to for support.  
First place to stop would be our Monthly Virtual Book Clubs for Kids.
This month we're featuring Dr. Seuss!
Plus here are few more of our favorite Dr. Seuss posts!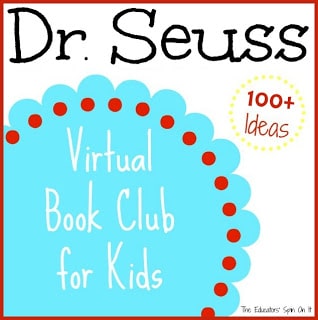 Dr. Seuss Virtual Book Club Over 100+ Activities!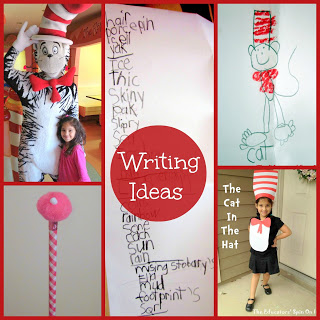 A Week with Dr. Seuss  with Ideas for Writing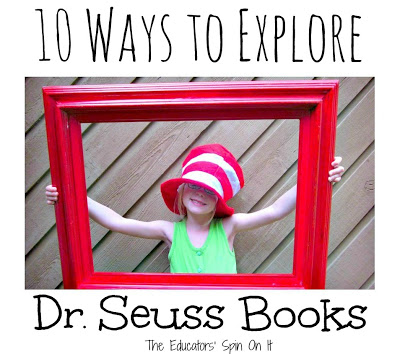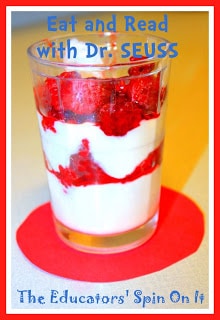 Dr. Seuss Recipe Ideas and Resources
Our Favorites Dr. Seuss Activities from Last Week's After School Link Up 
We invite you to join us for Read Across America.  Share your own family pictures on our facebook wall of you reading or a link from your website on our After School Linky!  You'll be featured in Sunday's After School Post!  Make sure you click "Like"! Once you have read your book on Friday don't forget to Print your Certificate of Participation in Read Across America from here.  
We'd love to see this project go global and how far we can reach!

Come Chat with Us!