This northern lights art project for kids is so fun and easy as your child learns the science behind why they are formed. Plus we'll use art and music to explore together to create our very own Aurora Borealis.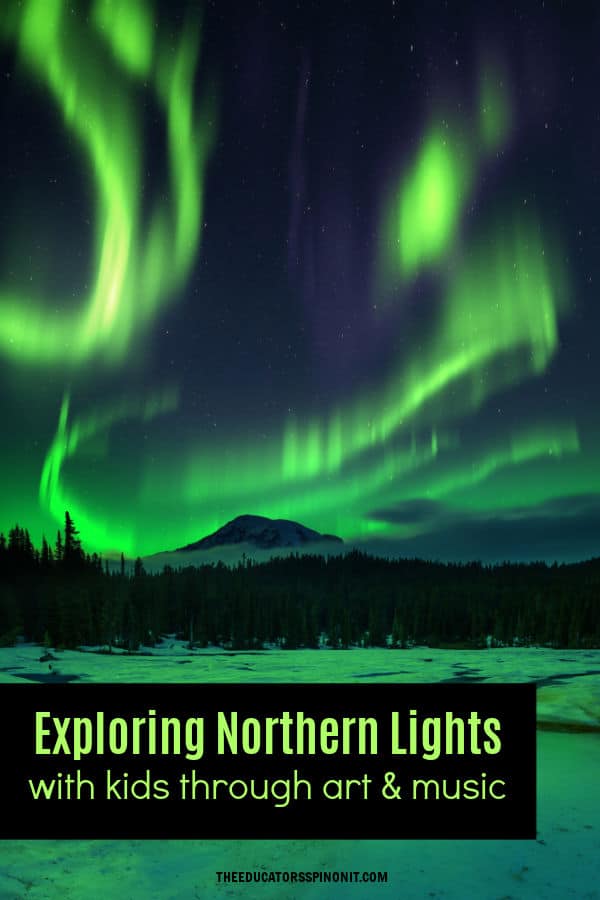 Come join us as we have our first Science Lesson about Sweden. While we explored the globe we discovered that Sweden is located in the Arctic Circle, a great place for watching the Northern Lights.
Here's a fun way to learn about Science using both Art and Music.
Learning about Northern Lights with Kids
Before you start take a moment to read this online book with your child: Auroras: Mysterious Lights in the Sky. Your child will gain so much background information about Northern Lights.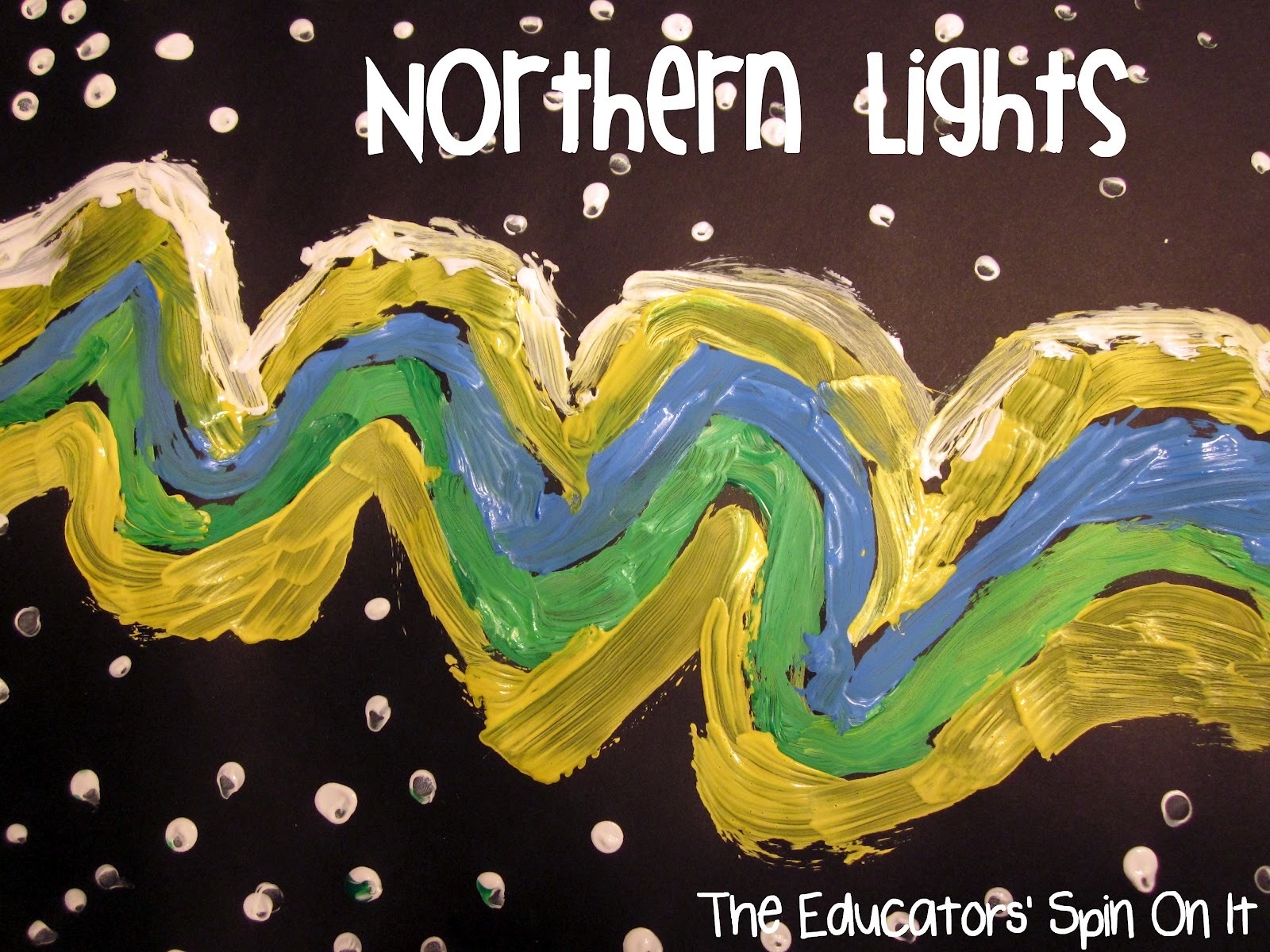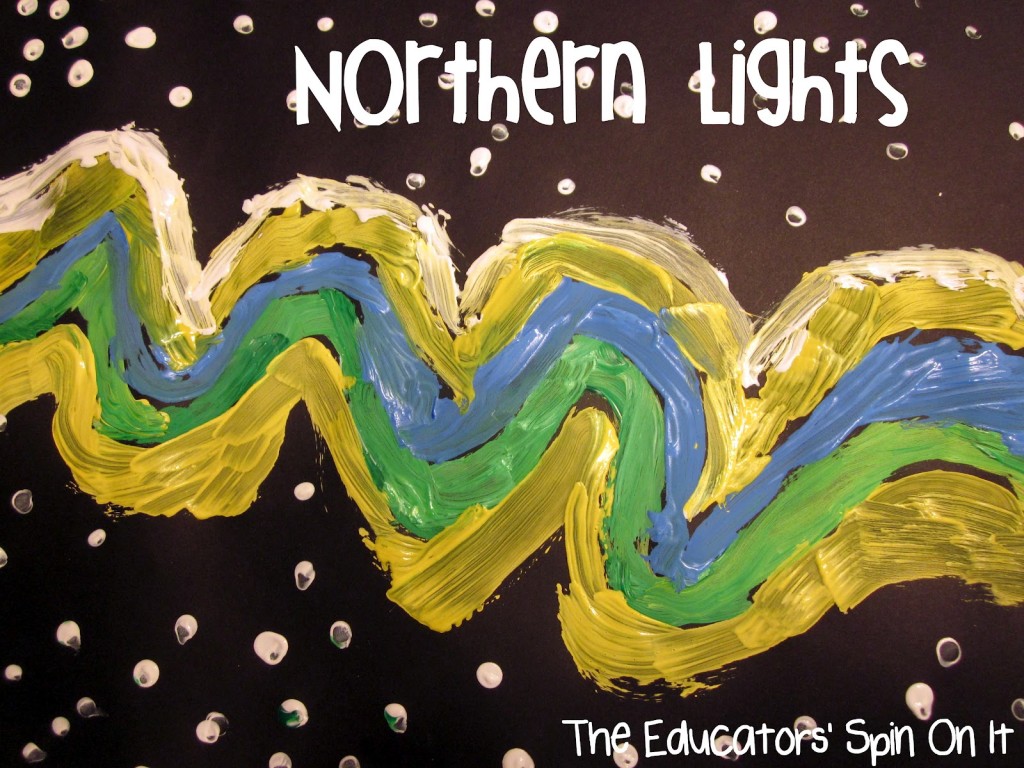 The Northern Lights, or Aurora Borealis, are the fluttering and bright lights that can be observed in the sky over the northernmost parts of the world. The best viewing areas in Sweden are above the Arctic Circle between September and March. As the phenomenon is caused by energy from the sun carried towards Earth on the solar winds.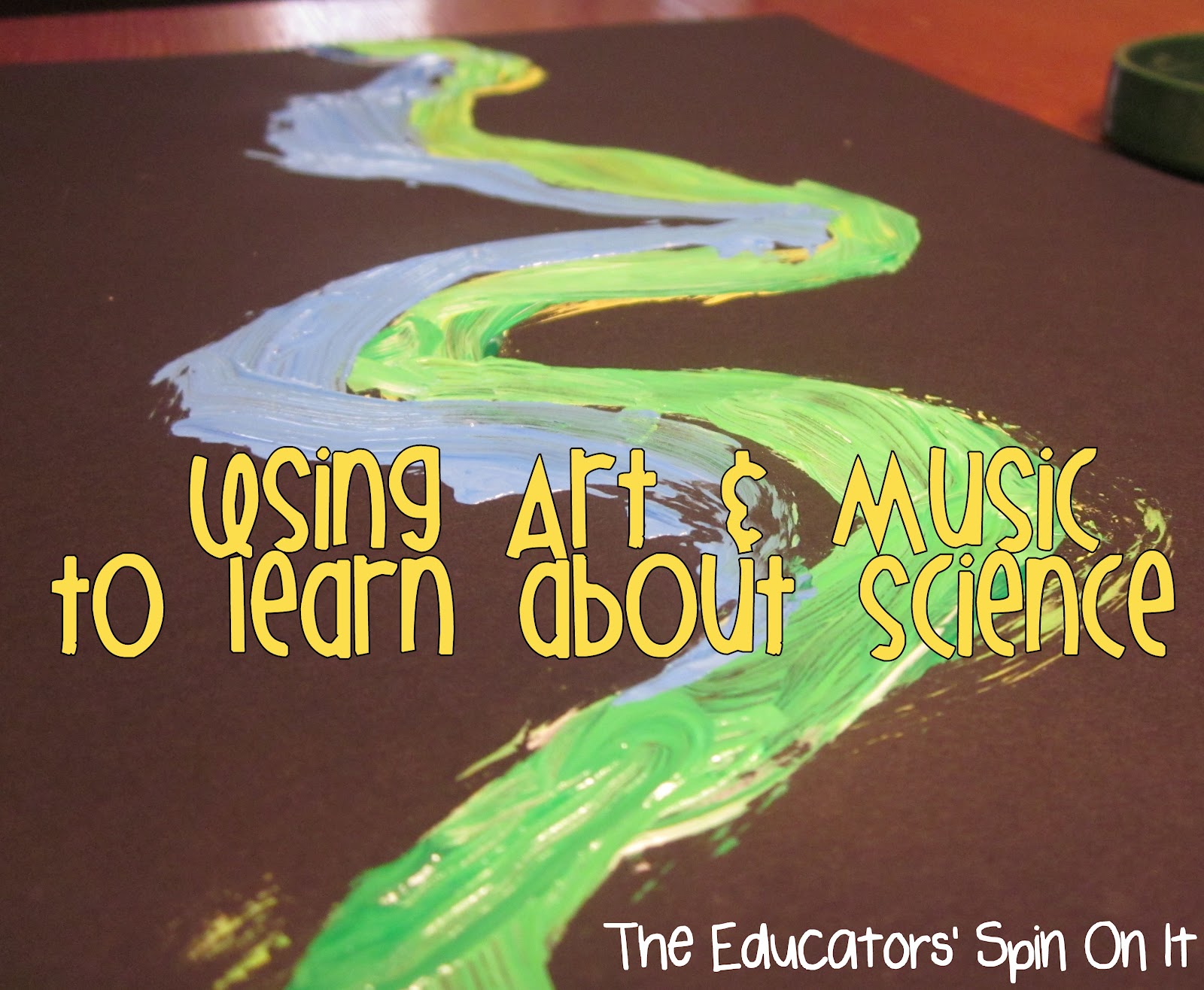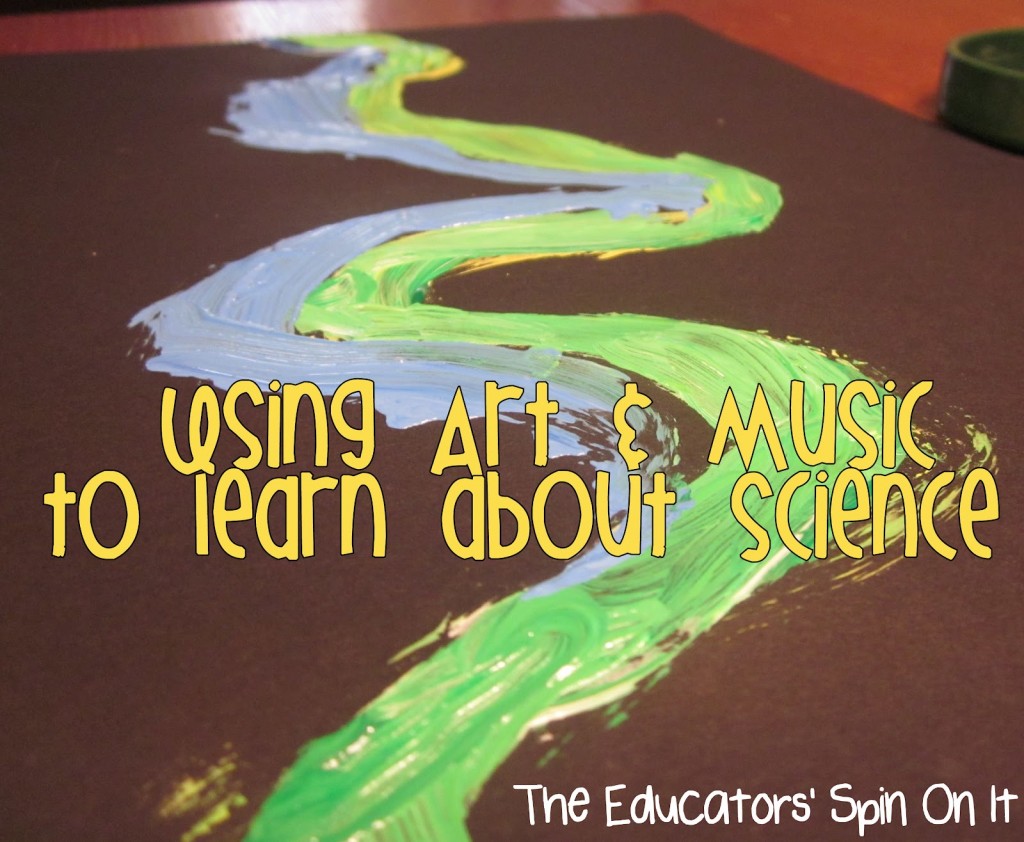 Since we can't all see the Northern Lights every day from anywhere, I found a few videos for you to observe!
Videos of Northern Lights for Kids
Here's a fun way to experience Northern Lights on the Earth and from Space too!
Make your Own Northern Lights!
This project is so much fun to explore with kids and it just takes a few materials to set up. See how your child can recreate the Northern lights that they saw in the video.
Materials:
Paint

Paper

Toothbrush

Pencil

Music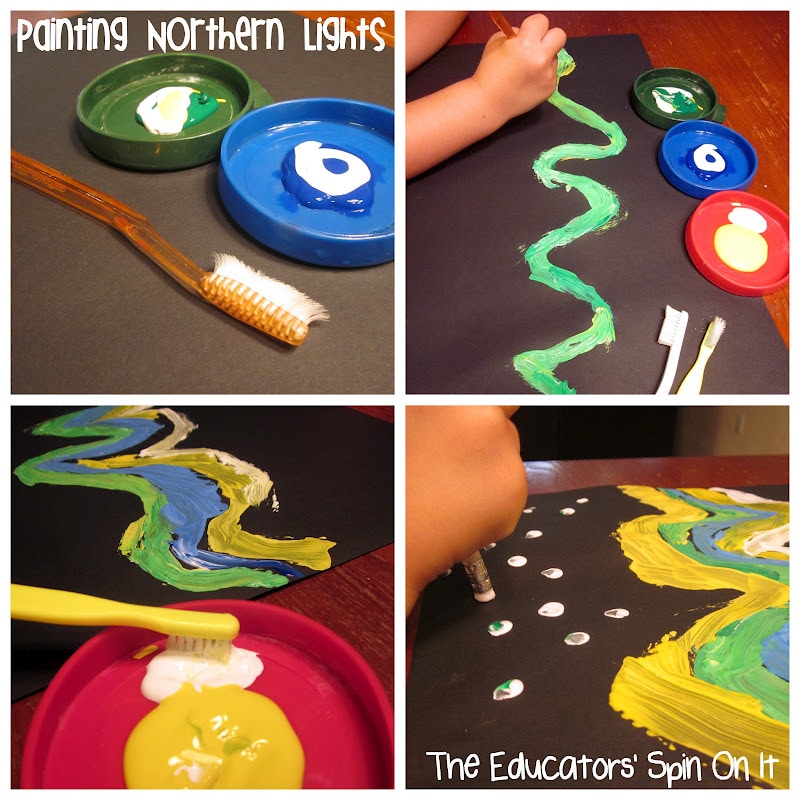 Directions for Painting Northern Lights
After watching the videos have your child paint their very own Northern lights. There is no right or wrong it's just the experience of what your eyes observed as the lights move and dance across the skyline.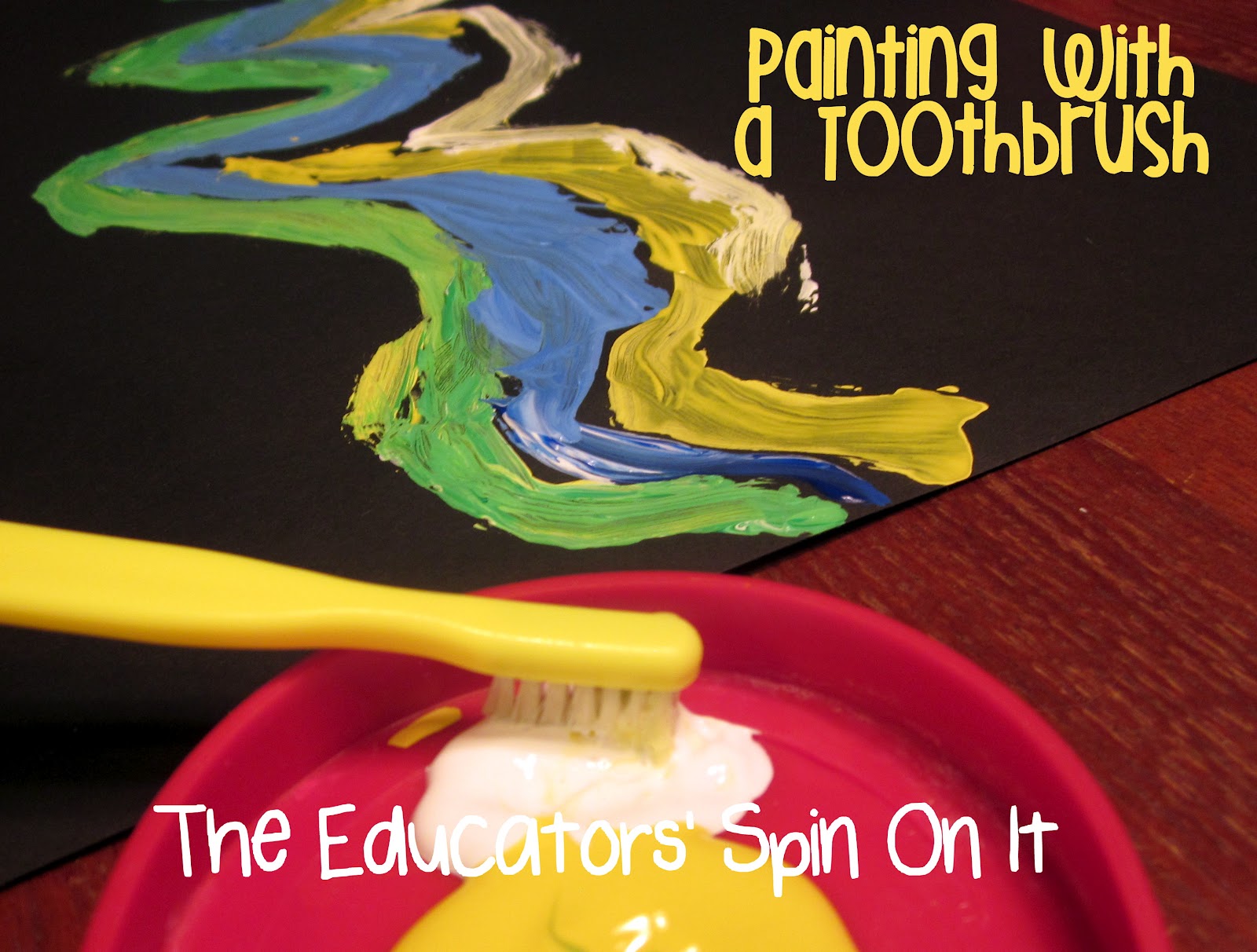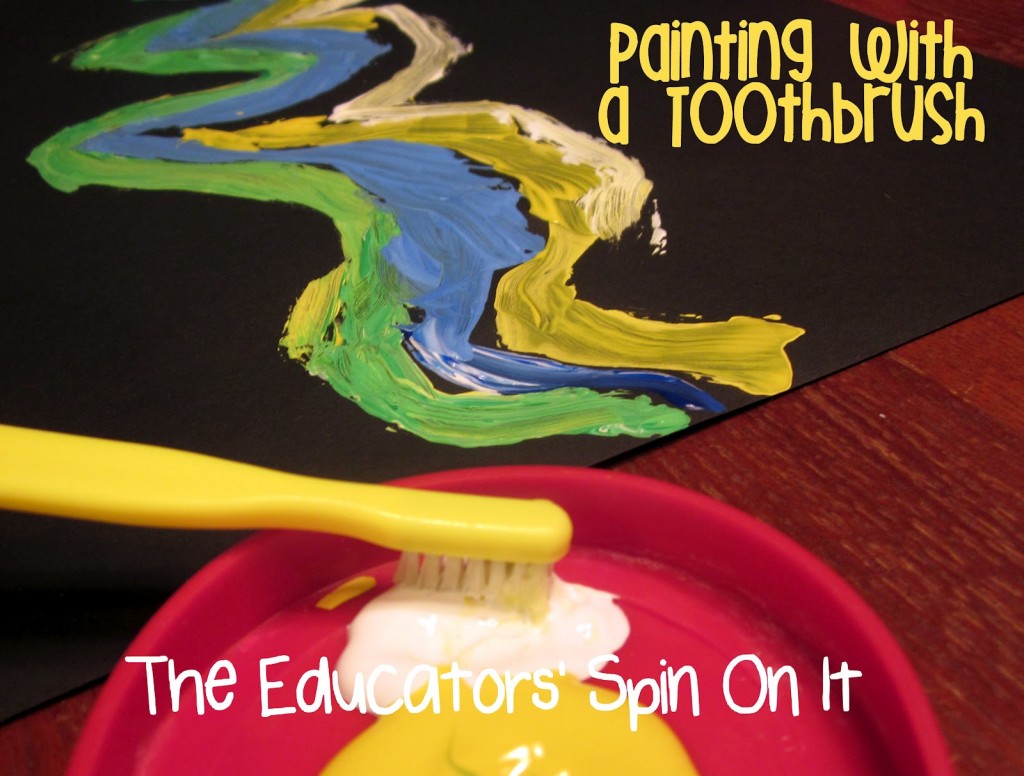 We listened to music while we were painting which made it so much for fun and also helps with expressive painting.
The song "Above the Northern Lights" by Mannheim Steamroller was really fun to paint with and also created more imagination with my daughter.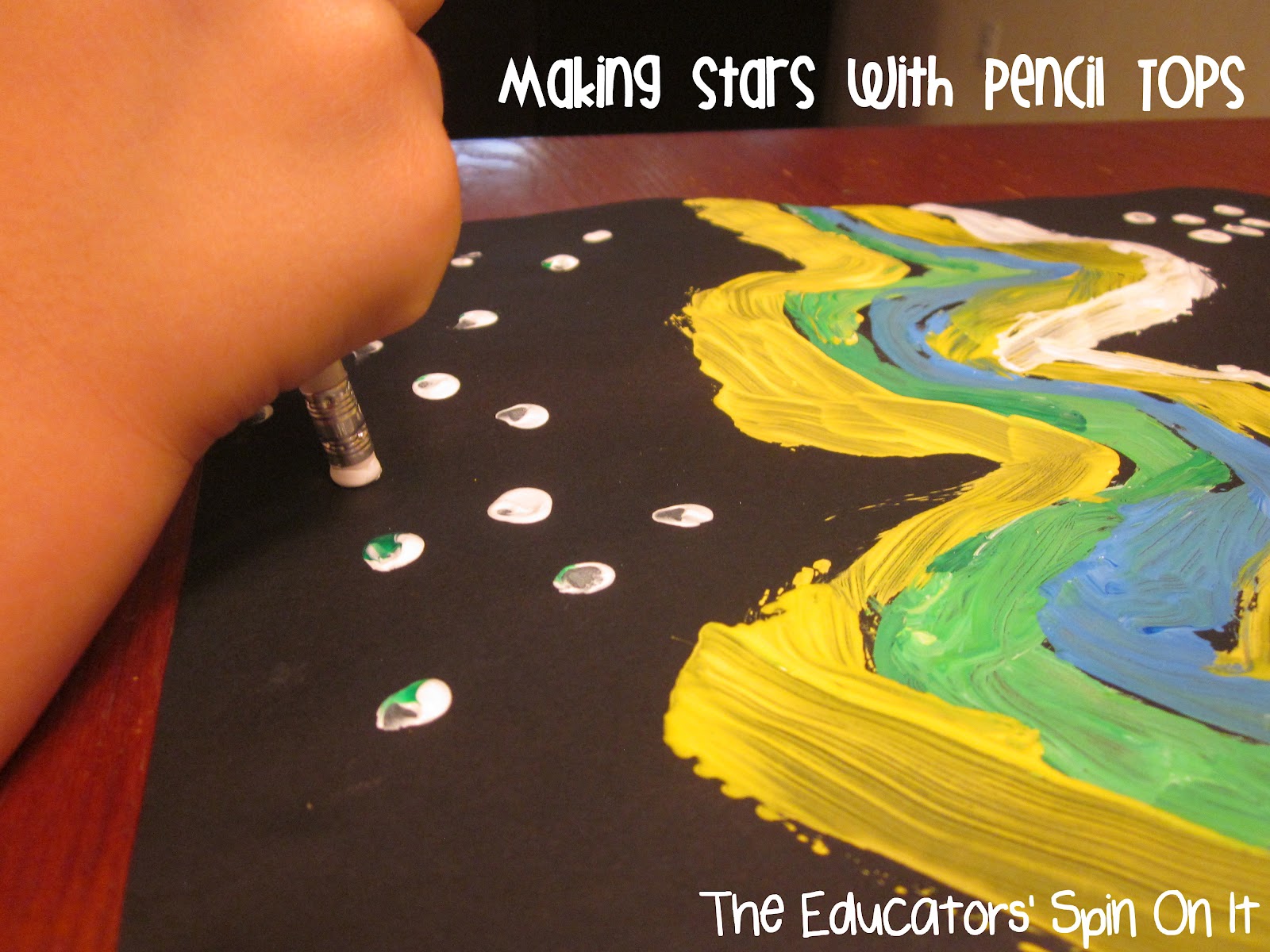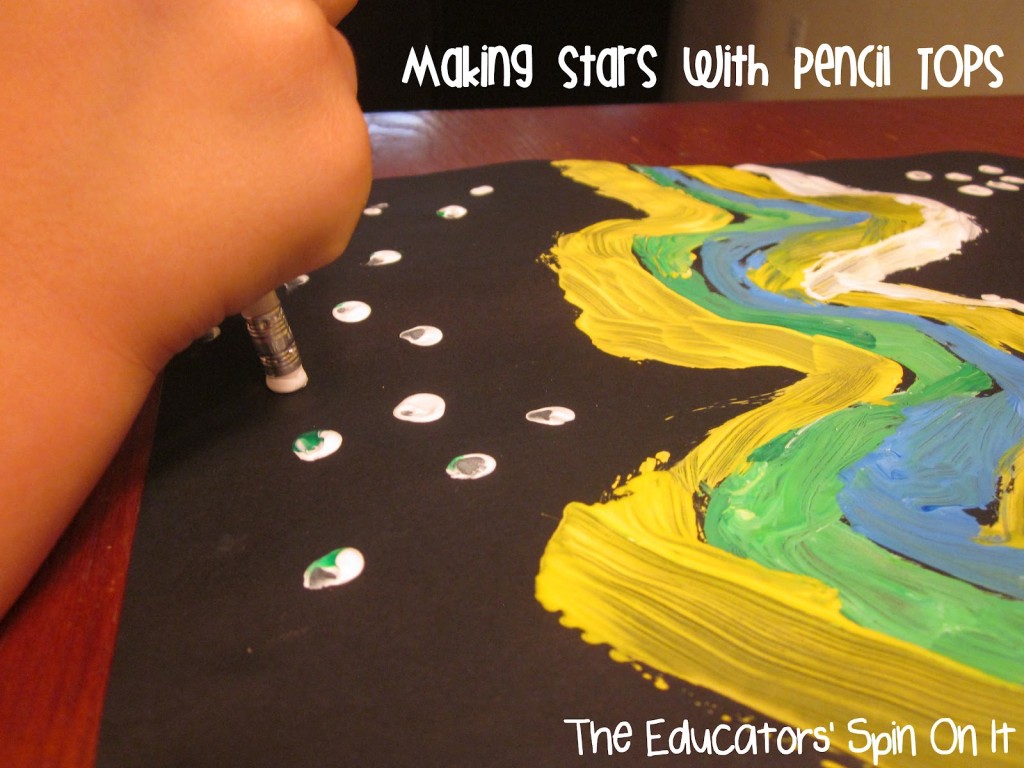 Add a Silhouette
When you are done painting you can add silhouette of animals located in the Artic Circle made from black paper or a tree or house to create the illusion of a horizon.
Here's where my inspiration came from Northern Light Painting from Kids Artists.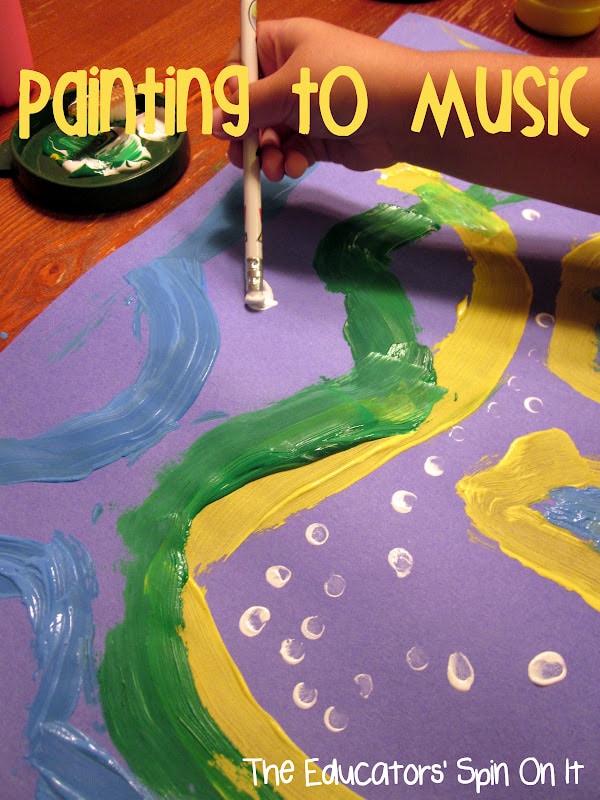 How Northern Lights are Made
Northern Light Resources and Crafts
Auroros from Exploratorium.edu
Northern Lights Craft from About.com Family Crafts
What are Northern Lights
Disclosure: this post contains Amazon Affiliate links
Books about the Northern Lights for Kids
If you liked this activity you may also enjoy these STEM Activities for Kids…
If you do this, we'd LOVE to see a photo of it. Email it to us or post it on our Facebook page