Halloween is a holiday full of imagination!
Here's how to make an inviting Halloween sensory bin box for your child.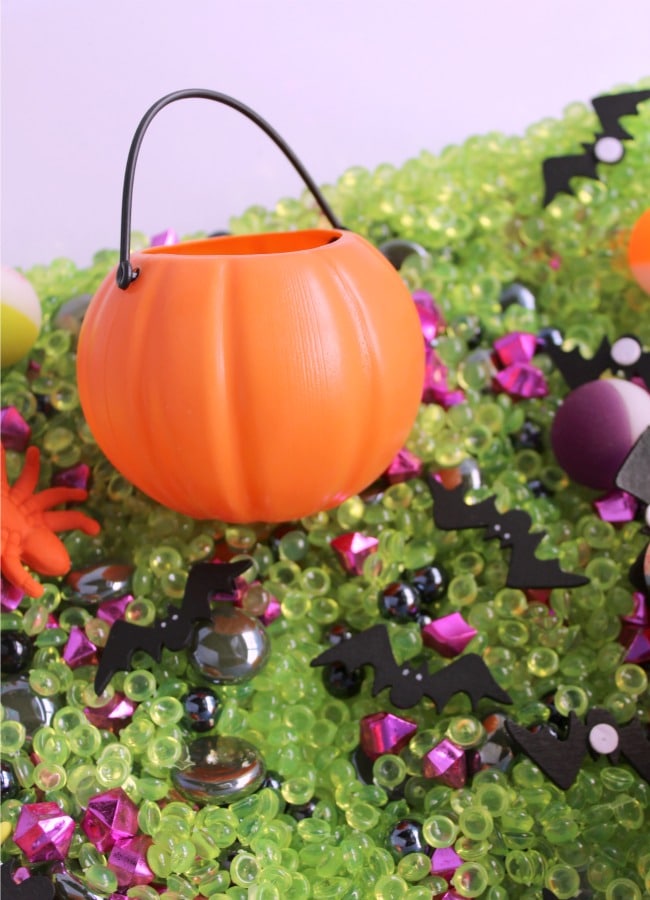 For younger children Halloween can be an exciting time. There are so many new things to explore and discover from Pumpkins to their first exposers to scarier concepts with spiders, bats and ghosts. Engage their senses this Halloween by creating a sensory bin filled with those fun items you find at the local craft store and dollar spots at Target or Walmart.
Affiliate links used in this post
Halloween Sensory Bin for Kids
I'll admit I hit the jackpot when I found these small green games bag and black and hot pink gems back at my local craft store, they were in the clearance isle in the back of JoAnns and I knew exactly what they would be perfect for and only spent just a few dollars for my bead fillers. I think if you keep your eye out you'll find yours too. This Halloween Vase Filler Set work be ideal.
I'll also be using this green colors for a spring themed bin, St. Patricks Day and perhaps christmas too. The black colors can be used for a space theme or even a planting themed bin. I'm always trying to find ways to make thing multifunctional.
Here's the rest of what we added to make it a Halloween Sensory Bin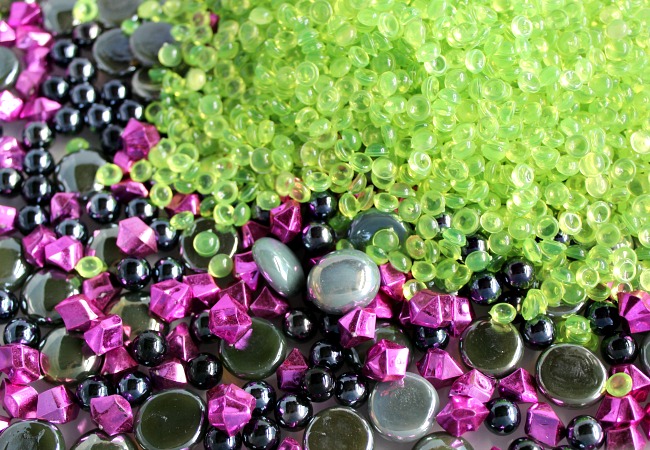 Materials
Directions:
There are so many open ended ways that your child can explore a Halloween Sensory Bin. One of those helpful ways is acting out any fears they may have about the holiday. We added a few spiders, bats and eyeballs to our Halloween Sensory Bin since my child is 5 years old, for younger children you might want to just keep it to pumpkins and perhaps spiders.
There's a variety of concepts that your child can learn with this Halloween Sensory Bin. They can focus on learning how to…
Sort
Count
Pattern
Pour
Fine Motor Skills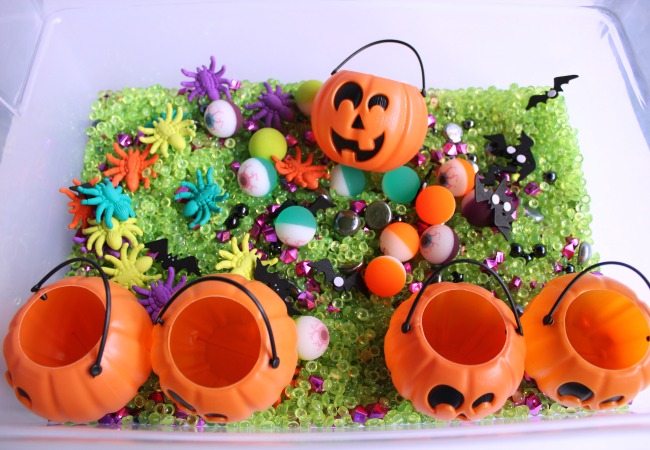 My daughters had fun retelling the song Five Little Pumpkins. Here's a whole lesson plan we did for Five Little Pumpkins.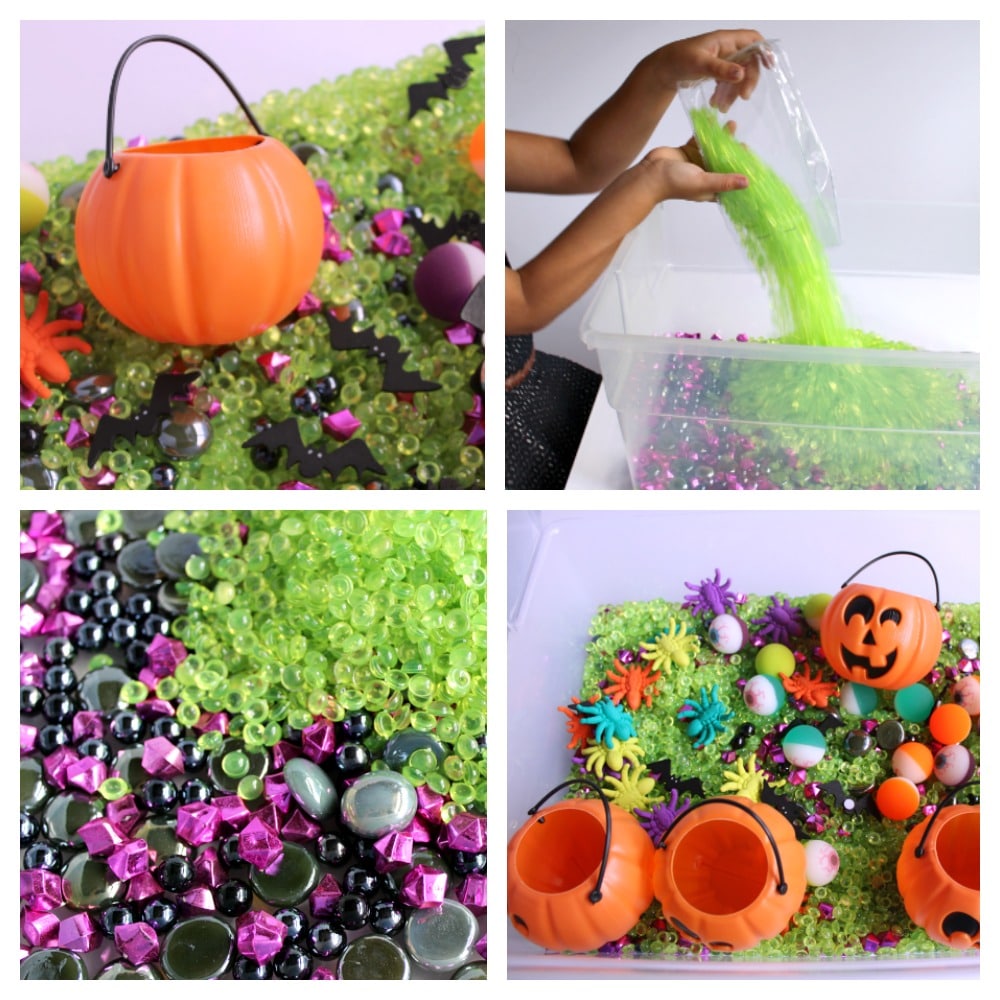 If you liked this activity idea you might enjoy our Winter Sensory Bin or Fall Sensory Bin for Siblings ideas for your child.
HAPPY HALLOWEEN!