My kids have noticed the honey bees and butterflies pollinating our garden. We could spend hours watching and listening to the hum of the bees.  
On our most recent trip to the library, we searched for Honey Bee Books.  
Here are a few of the bee books that we have enjoyed: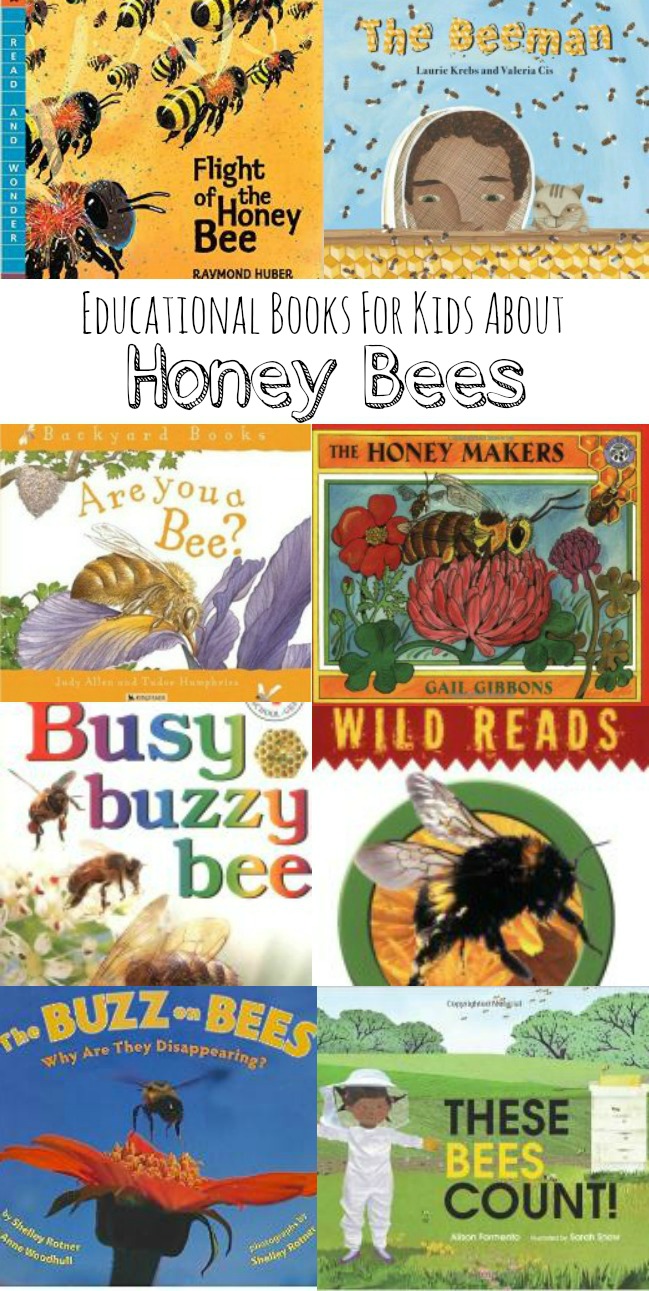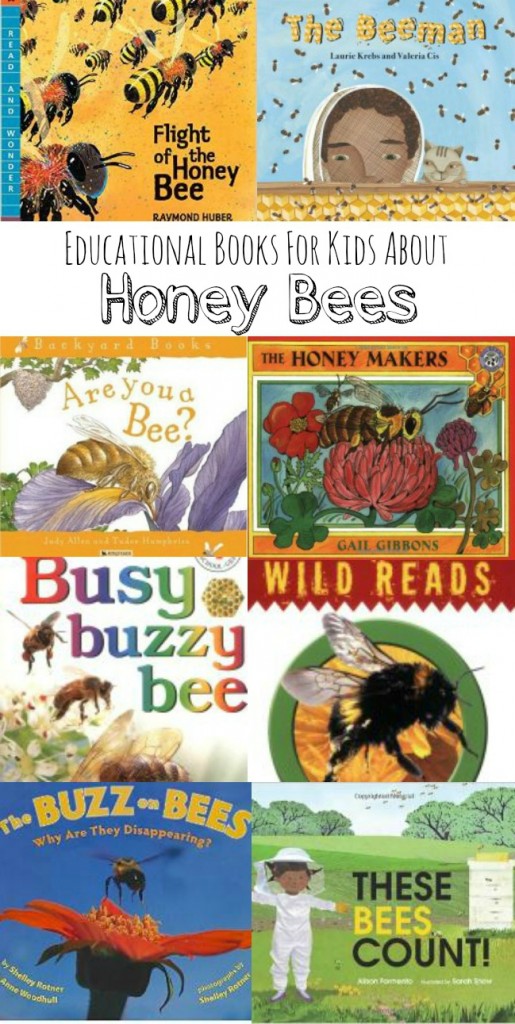 Disclosure: Affiliate links used in the post to Amazon.
Honey bees are fascinating creatures that can teach children about the importance of pollination and the natural world. Reading about honey bees can help children develop a love of reading and learning.
Did you know that honey bees are often seen as symbols of hard work and cooperation? This can be a positive message for children to learn about.
Reading about honey bees can help children develop empathy for other living things. You could even make this adorable Bumble Bee Craft to go along with your bee books!
One thing is for sure, honey bees are an important part of our ecosystem, and reading about them can help children learn about the importance of protecting the environment.
Here are our favorite books about bees for kids…
Non-Fiction Bee Books for Kids:
This book is chuck full of bee facts for kids. It covers a wide range of topics including the types of honey bees, body parts, how the city of bees works, and the dance of the bees.  My kids enjoyed reading the facts a little bit at a time.
Read more about the book Bees: Wild Reads on Amazon.
Geared for upper elementary, this book highlights a real problem: diminishing bee colonies.  My kids connected with the photographs and it opened up a very good dinner table discussion on the importance of bees and the role they play in our food supply.   "How come we didn't know about this problem before?" my kids wanted to know.  
Read more about the bee book The Case of the Vanishing Honeybees: A Scientific Mystery on Amazon.
My kids were interested in learning more about the Buzz on these disappearing honey bees. This book re-iterated much of what we had read about in the Case of the Vanishing Honeybees. It was presented in a more simple, readable text for younger learners. 
The Buzz on Bees: Why Are They Disappearing?
Take a class field trip to visit the bees – from your very own couch.  Listen and learn alongside the children in Mr. Tate's classroom. Ask your children, what questions they would ask the beekeeper, then read to see if their questions were answered. Making a K-W-L chart would be a great writing and literacy connection.
Click to read more about the bee book These Bees Count!
Follow along on a worker bee's journey in search of pollen and nectar. After reading this story, set out some dress-up costume props and fake flowers for the children to pretend to be the bee in search of nectar. Large yellow shirts with black duct tape stripes and a triangle stinger make fast and easy costumes.
Click to read more about the bee book Flight of the Honey Bee (Read and Wonder)
Gail Gibbons is a favorite author and illustrator of ours.  She has a way of making non-fiction beautiful through her delightfully calming illustrations.  Read this book to find out how bees work together to make honey.
Click to read more about this bee book The Honey Makers
Travel along with a child and his Grandpa and learn all about beekeeping. Read These Bees Count along with this story and compare what the children learn and experience in both books.
You cannot miss the cute video Amazon reviewer Nicholas submitted for this book The Beeman. It is SO cute!
The books in this series are great introductions to basic science questions kids are curious about. Informative and fun is the best way to describe this bee book for kids ages 5-8. Connect this with a craft project and you have a morning of learning fun.
Click to find out more about the bee book Are You a Bee? (Backyard Books)
My kids like to read books independently and step 1 readers provide opportunities for young children to interact with the same vocabulary and academic concepts in a more readable text.  This book uses simple, repetitive sentences with strong picture support that allows more confident early readers to read on their own.   
DK Readers: Busy, Buzzy Bee (Level 1: Beginning to Read)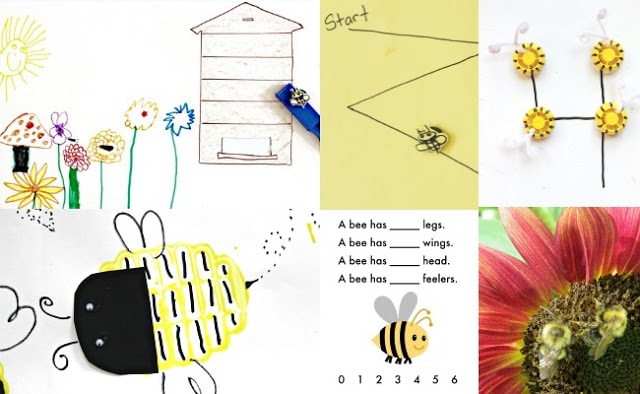 Connect Honey Bee Books with Educational Activities.
Potato Stamping Bee
Fine Motor Maze
Simple Addition Problems with Bees
Bee Activities for Kids
We bee books are you going to read first? Share your favorite in the comments below!