Create your own bunny alphabet game for springtime with just sidewalk chalk and this bunny themed printable! You can head outside to play this game and enjoy the springtime weather too with your preschooler.
Here's how to play…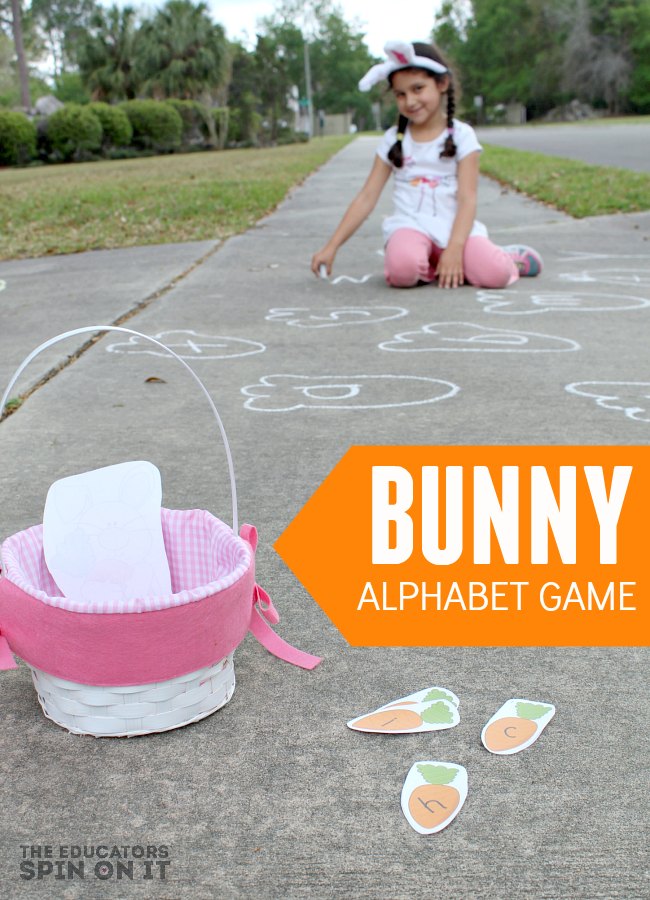 This post contains affiliates links.
Bunny Alphabet Game
Preschoolers have a lot of fun when it comes to Easter and Bunnies! It's fun to see their imagination spark as they anticipate the upcoming holiday. To capture this excitement you can create a teachable moment with this printable bunny alphabet game.
Encourage your child to learn to recognize the letters of the alphabet and letter sounds with this bunny themed game.
We choose one of our favorite authors Mo Willems to feature for this week's book. The book is called Knuffle Bunny by Mo Willems.  
In the story the characters Trixie, Daddy, and Knuffle Bunny take a trip to the neighborhood laundromat. But the exciting adventure takes a dramatic turn when Trixie realizes her beloved bunny was left behind.
Mo Willems uses the backdrop of black and white photos with his adorable illustrations to share this humorous storyline of when Daddy's in charge and a lovey is left behind.
Knuffle Bunny: A Cautionary Tale by Mo Willems
CLICK HERE to Learn to Draw with Mo Willems
Carrot Clip Art from MyCuteGraphics.com
Materials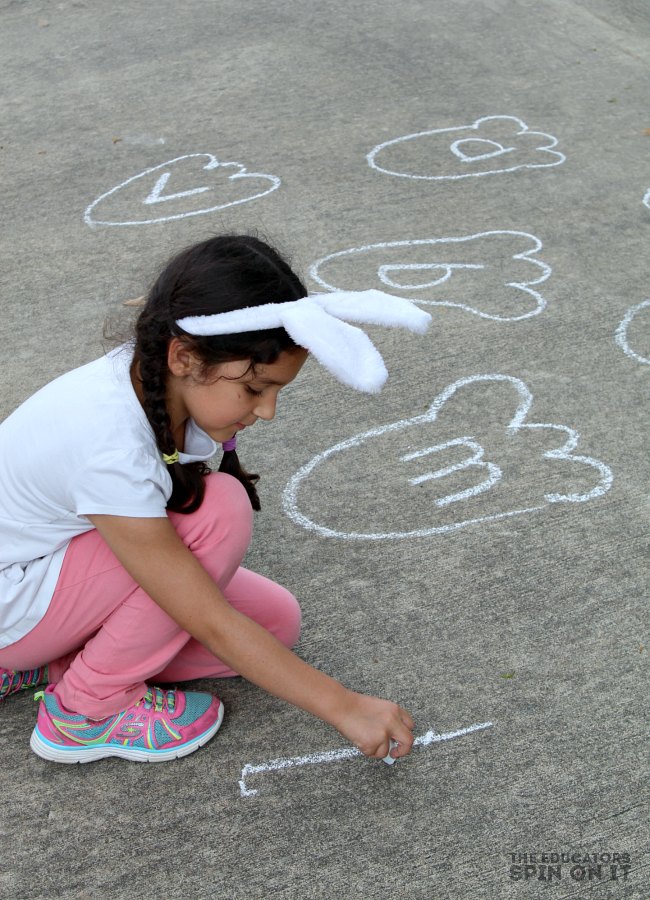 Directions for Alphabet Bunny Game
1. Read a bunny themed book with your preschooler. We're featuring Knuffle Bunny: A Cautionary Tale but there's a list of books available at the end of this activity with our favorite Bunny Themed Books for kids.
You can print the bunny book list here.
2. Create a bunny headband from construction paper or from felt.
See Tutorial HERE Or you can you a storebought one, we grabbed ours for $1 at our local dollar spot.
3. Print the Bunny Alphabet Game to get ready for the game! Cut out each of the carrot letters and place them into your basket.
4. Now it's time to head outside for some bunny alphabet game FUN! Grab your sidewalk chalk and let's go!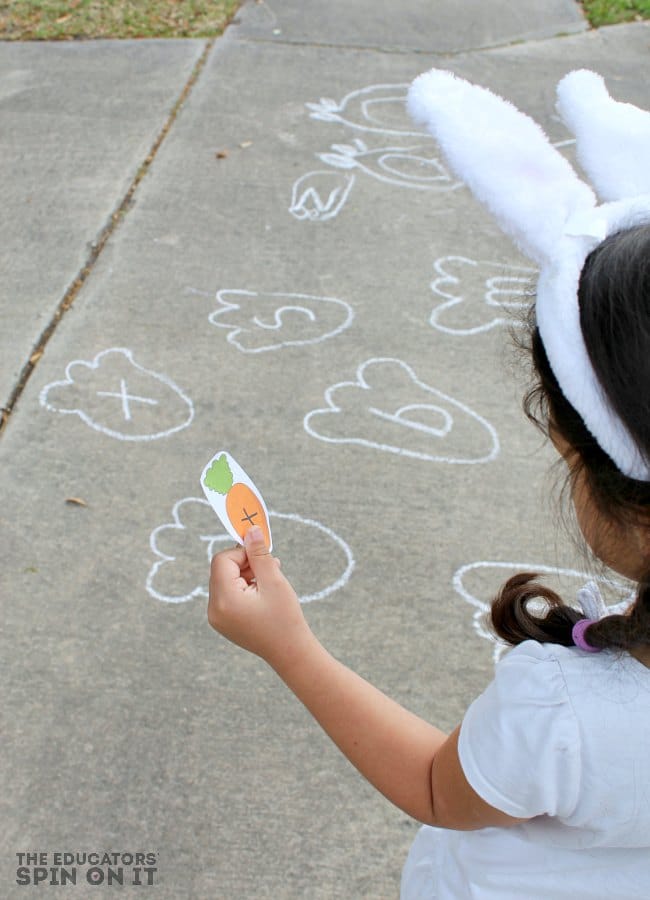 5. Using the Sidewalk Chalk , have your child create large letters of the alphabet with you on the driveway or sidewalk. You can add a little more Easter fun and make egg shapes too around the letters or bunny footprints.  
For a younger child you will need to create these objects and then encourage them to color them in.
6. Put on your bunny headband, it's time to play the bunny alphabet game! Reach into the basket full of alphabet carrots and find the letter as quickly as you can the letter that's on your carrot.  
HOP over to that letter and shout out its letter sound.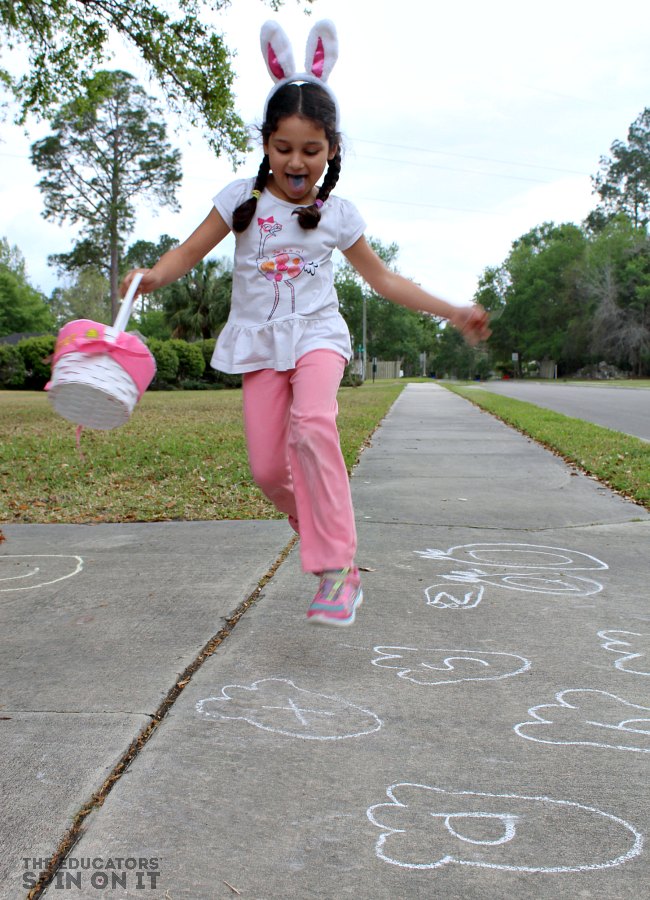 7. Keep playing the game until you've found all of the bunny's alphabet letter from the basket.
FOR YOUNGER CHILDREN start with a few letters of the alphabet and then add as they become more confident. You can make it more of a matching game and you be the one to help first with letter sounds.

ALPHABET GAME ALTERNATIVES
Create a matching game with the alphabet carrots
Make your name with the carrots.
INDOOR VERSION of Bunny Alphabet Game
Take your favorite Stuffed Bunny and hide a letter behind it and see if your child can figure out which one is missing. Start first with just a  handful of letters and then as they master the game add more and more letters to increase the difficulty.
No matter how you play be sure to end with another sweet book about Bunnies. Here are some of my favorite bunny themed books for your preschooler. We keep these out all spring to enjoy. Many of them are a series of books that we look for each time we visit the library.
Speaking of bunny footprints… on Easter morning here's how to make How to make Easter bunny footprints on your floor for a special surprise your child!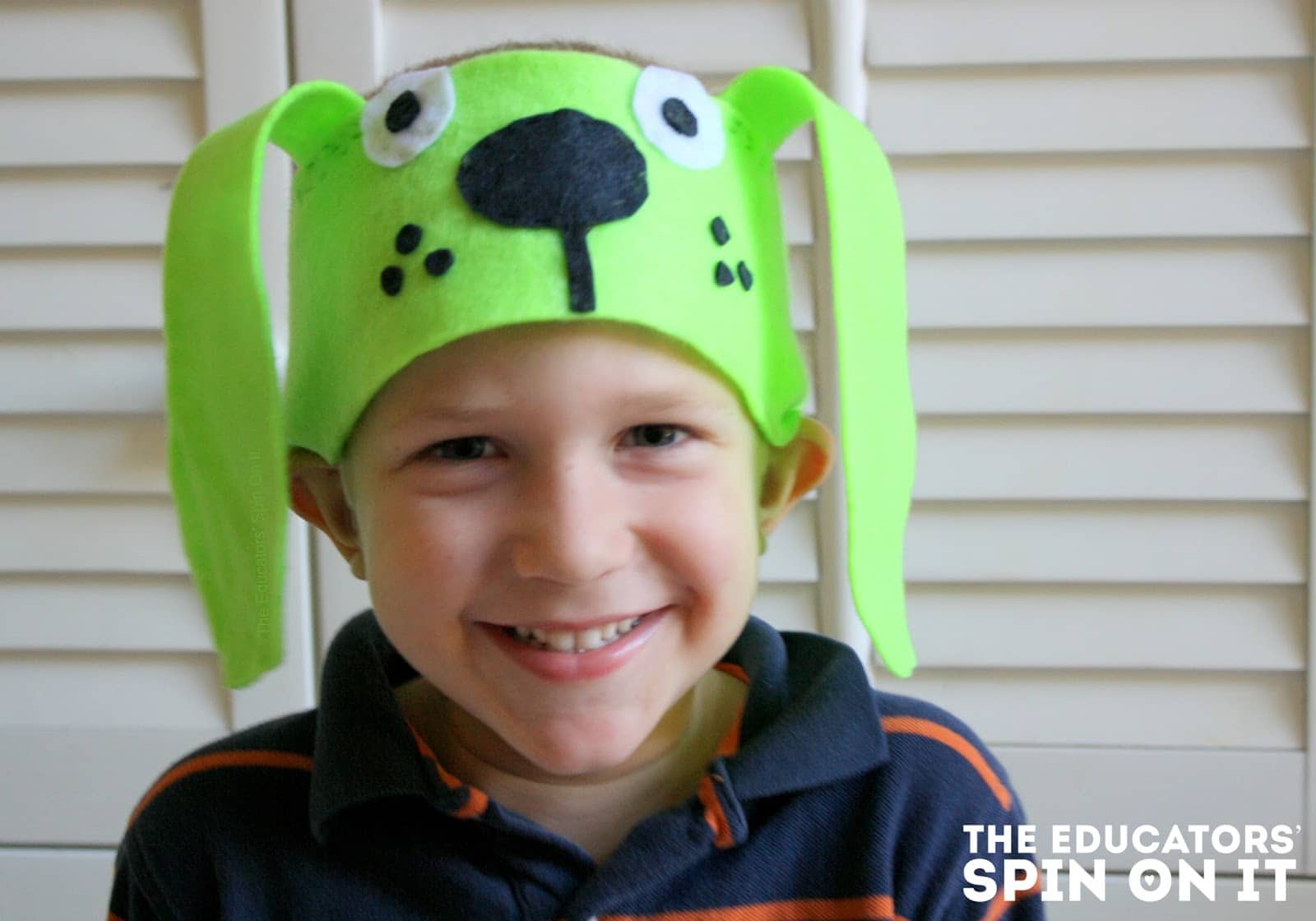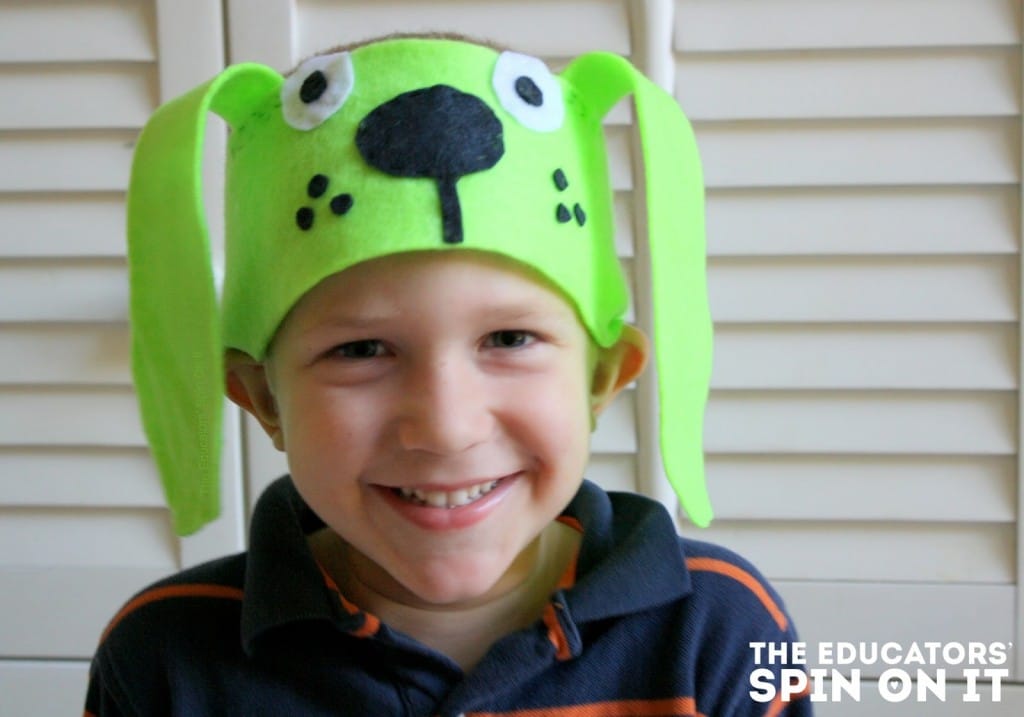 Bunny Books for Preschoolers
I'd love to know which bunny themed book is your favorite? Tell me in the comments. Be sure to print out this list to keep with you on your next visit to the bookstore or library or as you peek on Amazon for easter gift ideas for your child's Easter basket.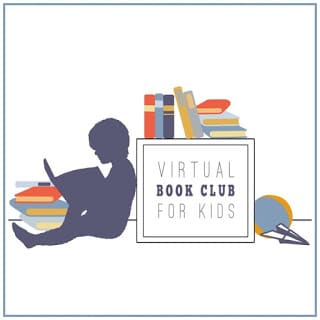 Join us for our free weekly Virtual Book Club for Kids!
Share your own bunny ideas in our Weekly Virtual Book Club for Kids Facebook group.
Bunny Themed Activities for Preschoolers
Get even more book themed ideas in your inbox to fun activities to do with your child to help prepare them for school. Sign up for our Book Newsletter! Next week we're featuring Eggs for our new Theme!