Discover how easy it is to grow Peas with kids in your garden. Plus use our garden journal to expand your child's learning in the garden.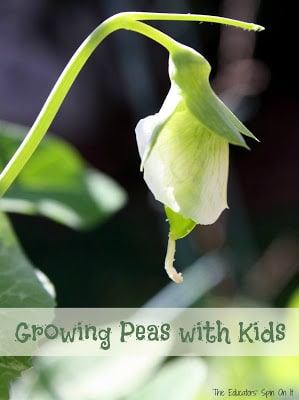 Our household loves gardening. I am often asked what is our favorite vegetable to grow.
Without a doubt, I would say, snow peas.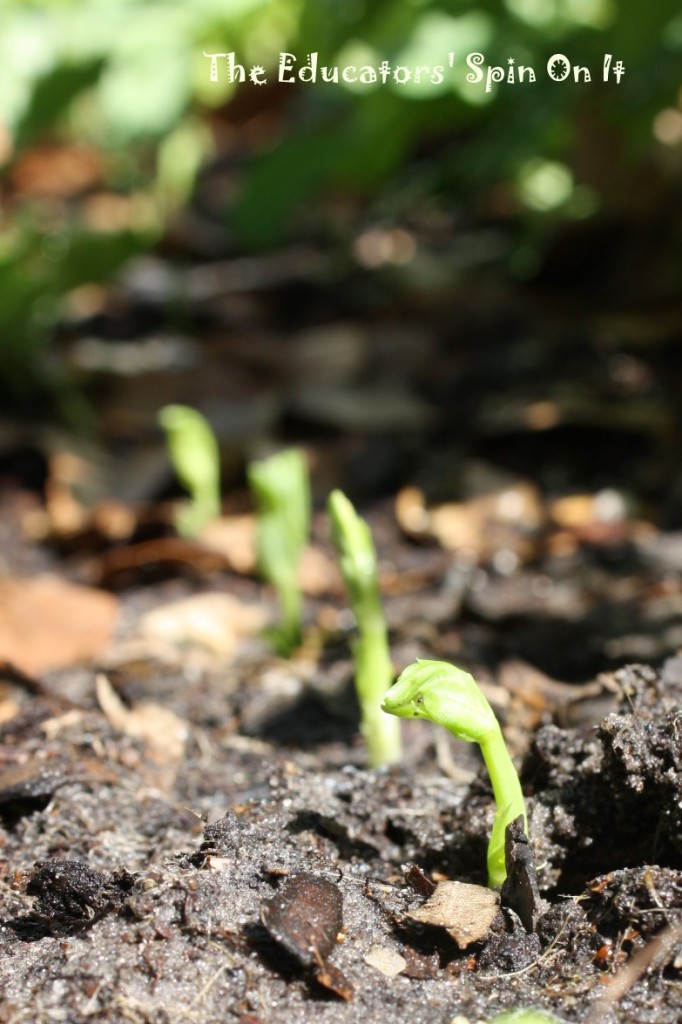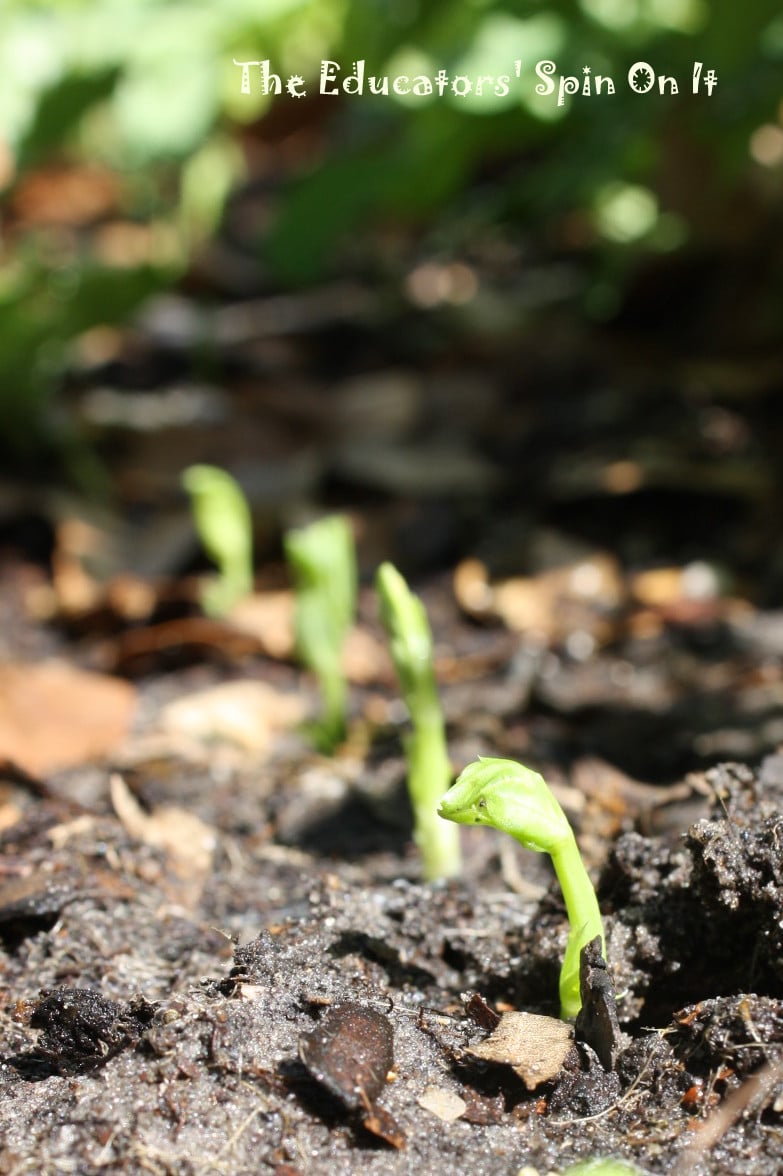 Growing Peas with Kids
Snow peas are one of my favorite plants to grow in both our home and school garden. Mostly because they are so easy to grow.
Peas prefer cooler weather and can be planted after the danger of frost is over. I till my soil by hand with a shovel and make finger indents about an inch deep and two inches apart from each other.
Then, I let the kids put one pea in each hole We cover with soil, water, and wait. Soon, these little "flags" appear.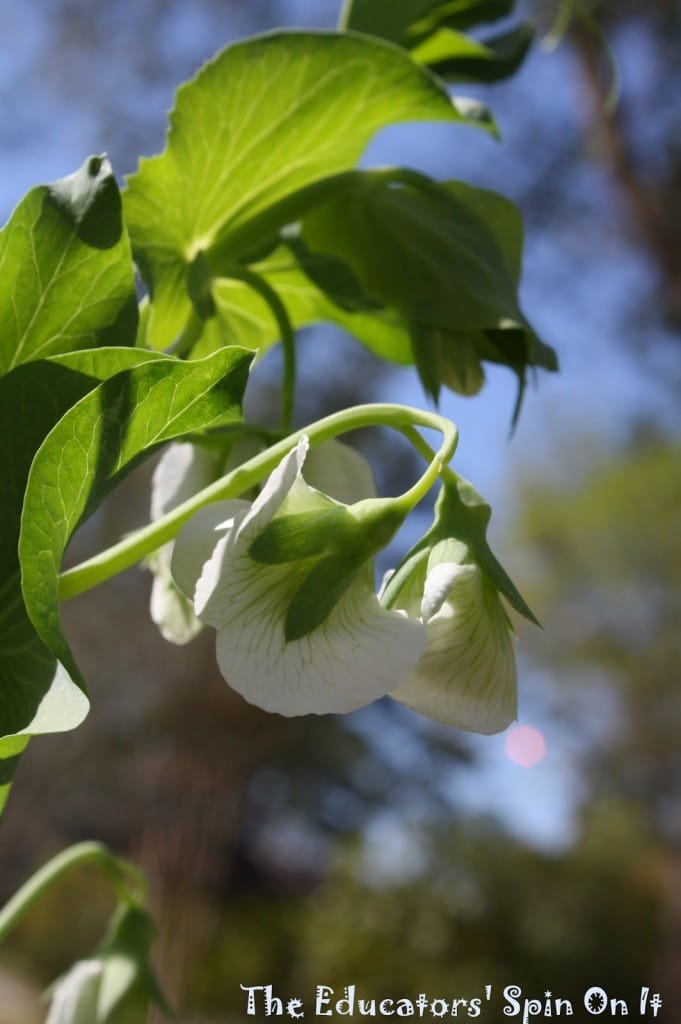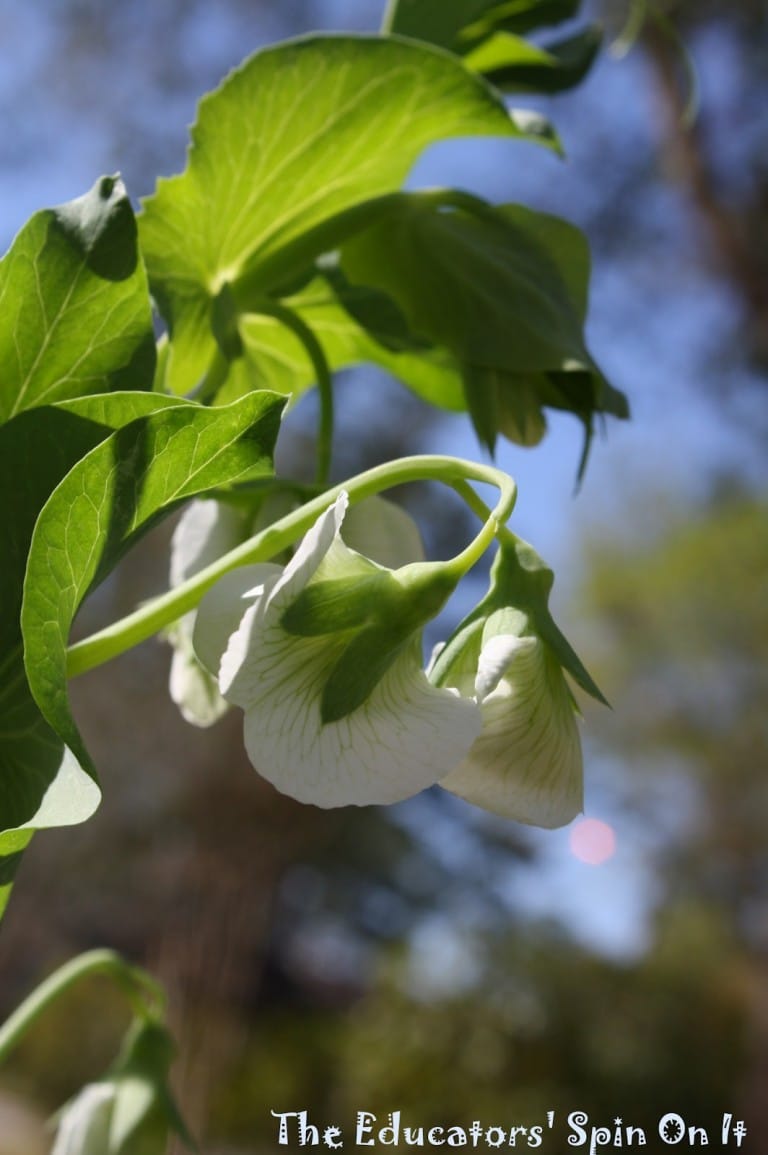 After several weeks, the plants get bigger and blossoms form. Within days each blossom becomes a pea.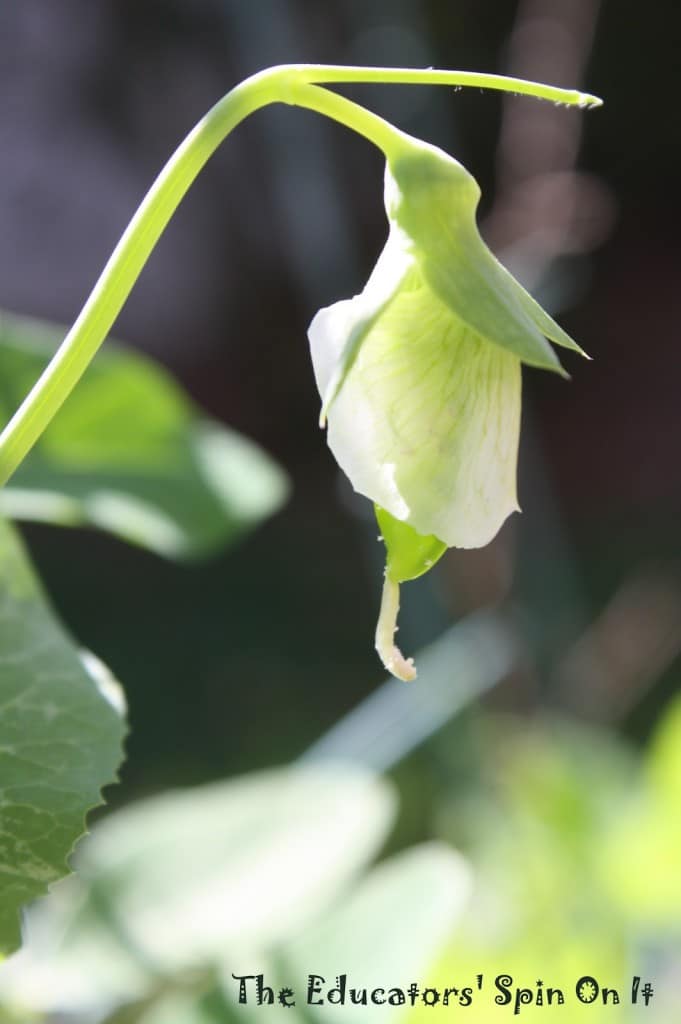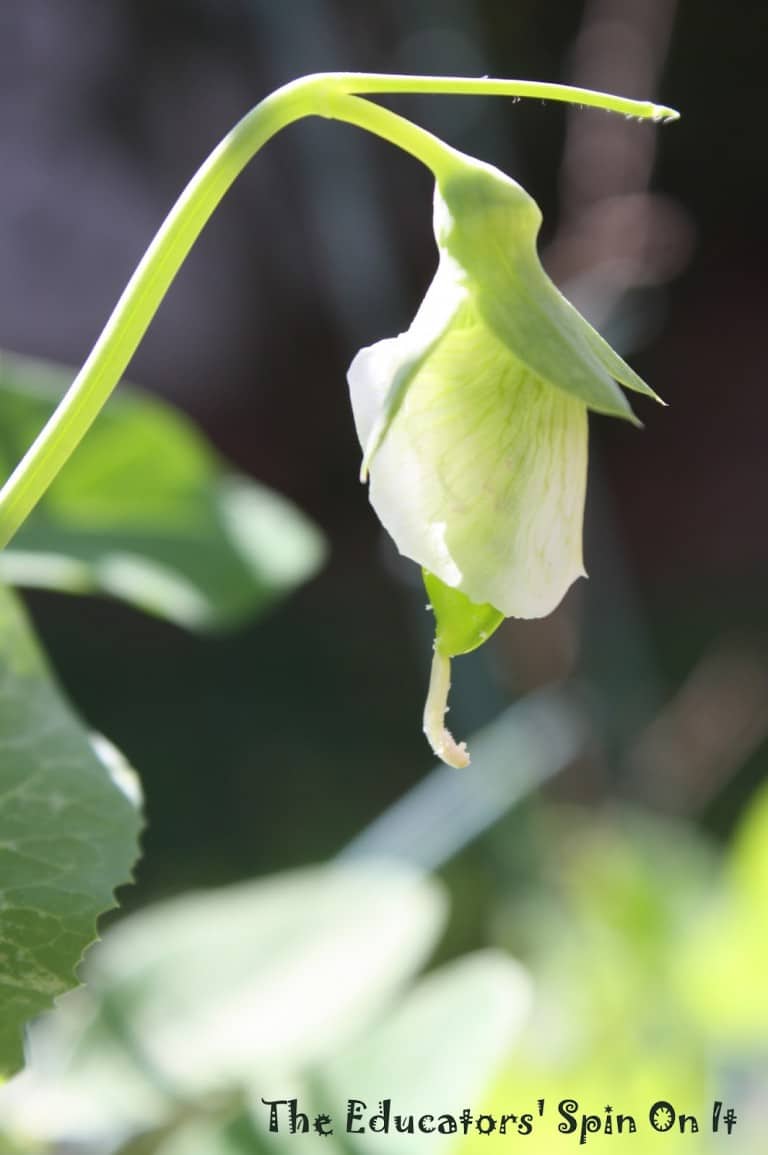 And as the peas get bigger, we pick and eat them. If you have a class of 18 children, this is one vegetable that everyone can have a chance to harvest and eat on the same day. It won't be a whole serving of vegetables, but will at least let the children sample the fruits of their labor.
If you have a home garden, we planted a 4 foot row of peas and both children have been eating a small handful every day for snacks.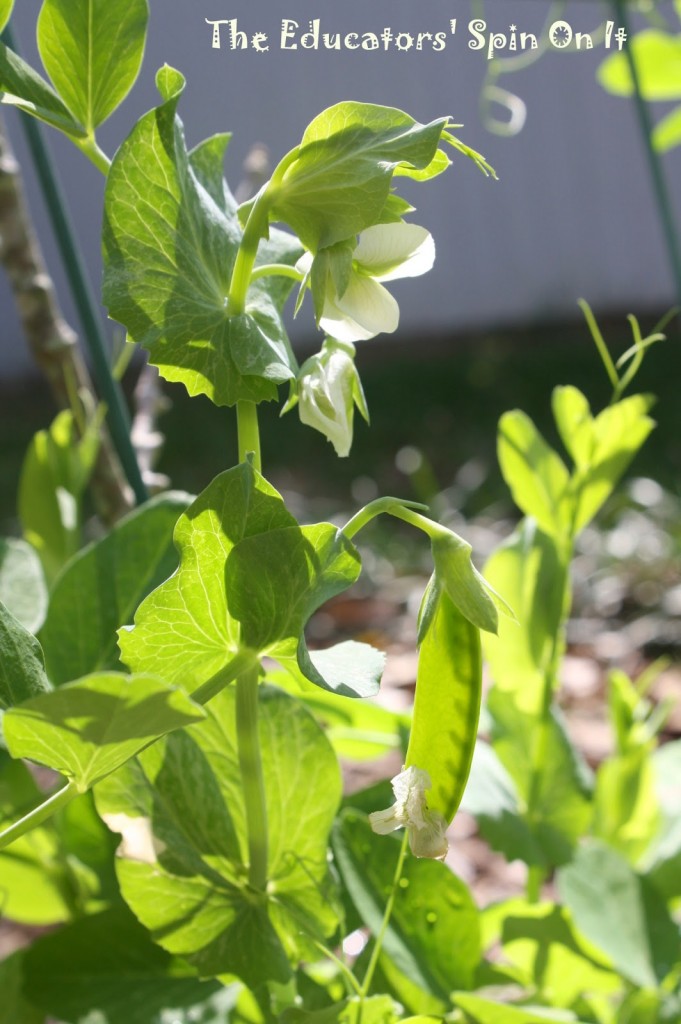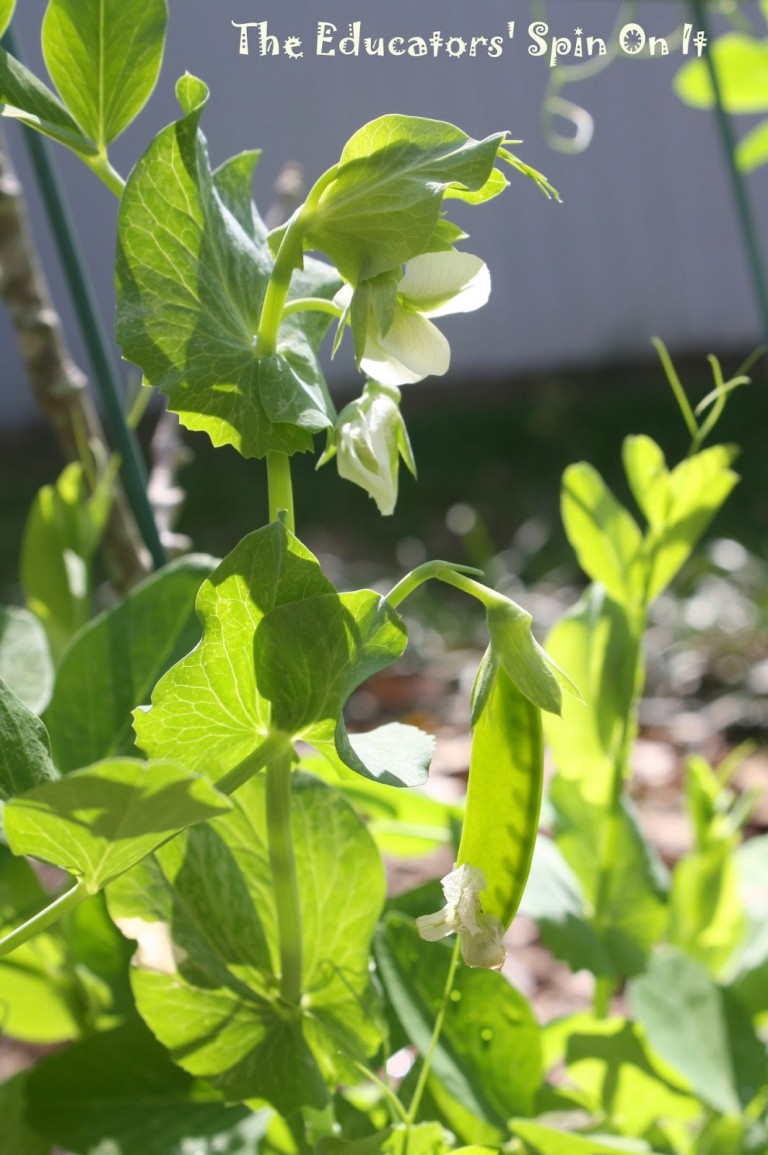 We have even gone out to pick them early in the morning to pack them in my 5 year old's lunch boxes. My 2 year old runs to the garden and says, "morning peas!" and then proceeds to rip the peas off the plants and stuff them in his mouth as fast as possible before his big sister gets to them.
I can't say I mind, although we are working on taking them off a little bit more gentle for the safety of the plants!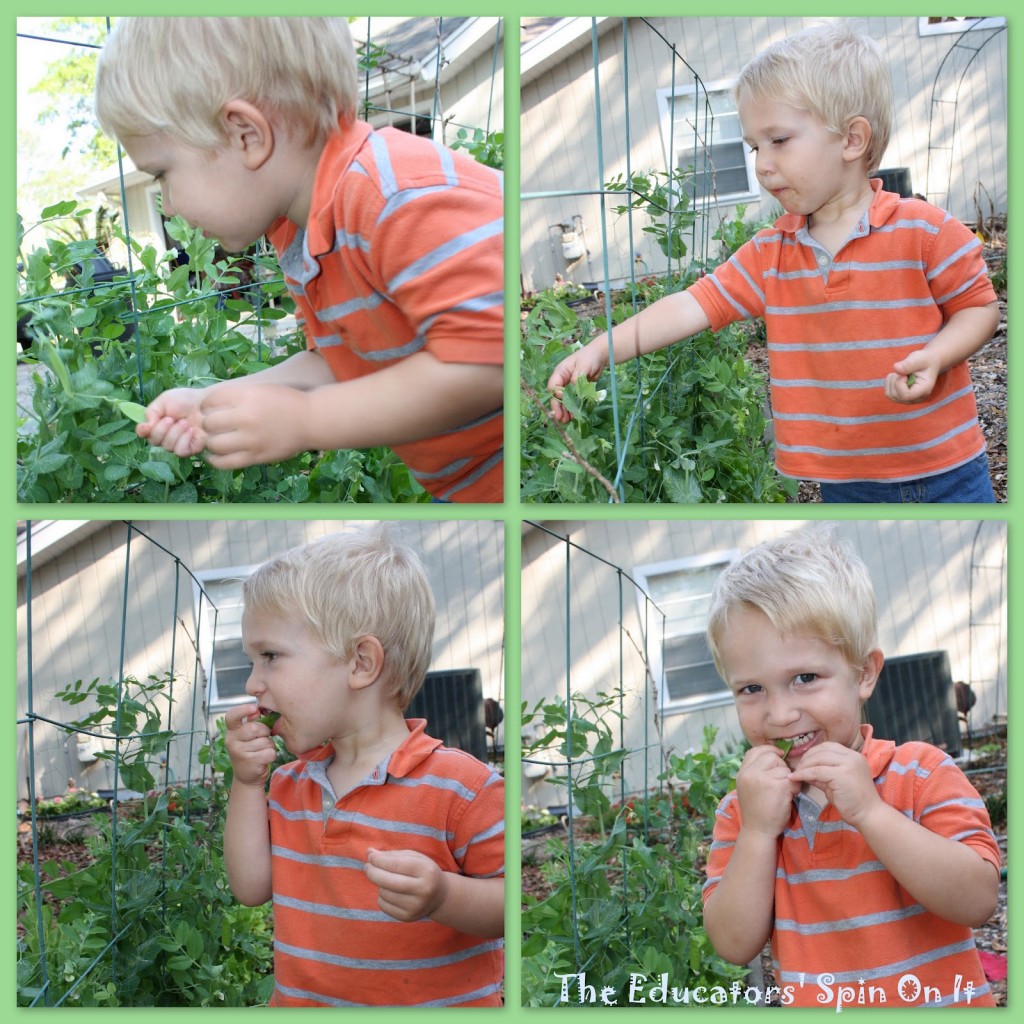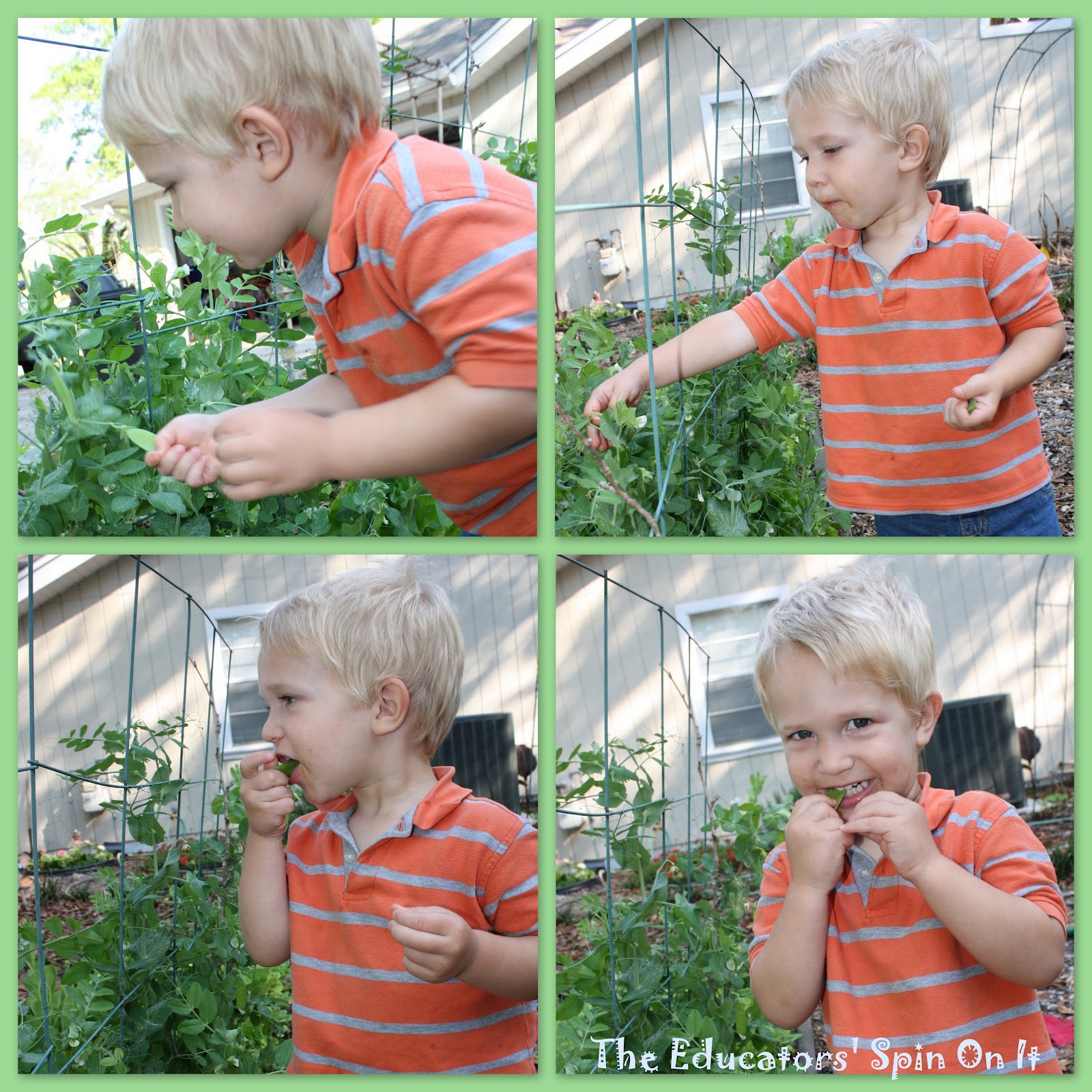 Helpful tips for growing peas
I used to have trouble growing peas until I called my mom (who has an amazing garden in MN). She asked, "How often are you watering them?" I had just been watering them the 2-3 times a week like my other vegetables, but I learned that peas like water!
I now water my peas once, even twice a day and since I started this practice last year, my peas have been fantastic! The other piece of advice was to plant them early in the season as they do not like extreme heat!
Yeah – my kids really go crazy for peas out of the garden!!!
Garden Journal for Kids
Want to extend your learning even further?
Count your harvest and compare the amount to the day before
Record what you have harvested in your gardening journal

.

Here is one I have created for my kids and is available for purchase at my

Teachers Pay Teachers Store

. It is 20 pages at only $2.00, available for instant download!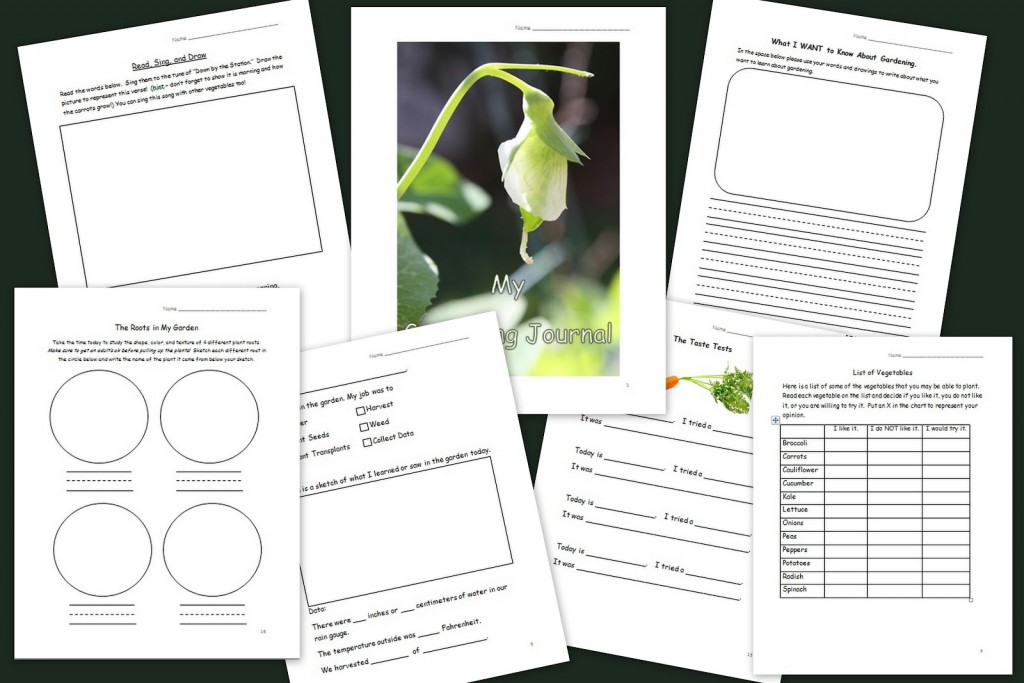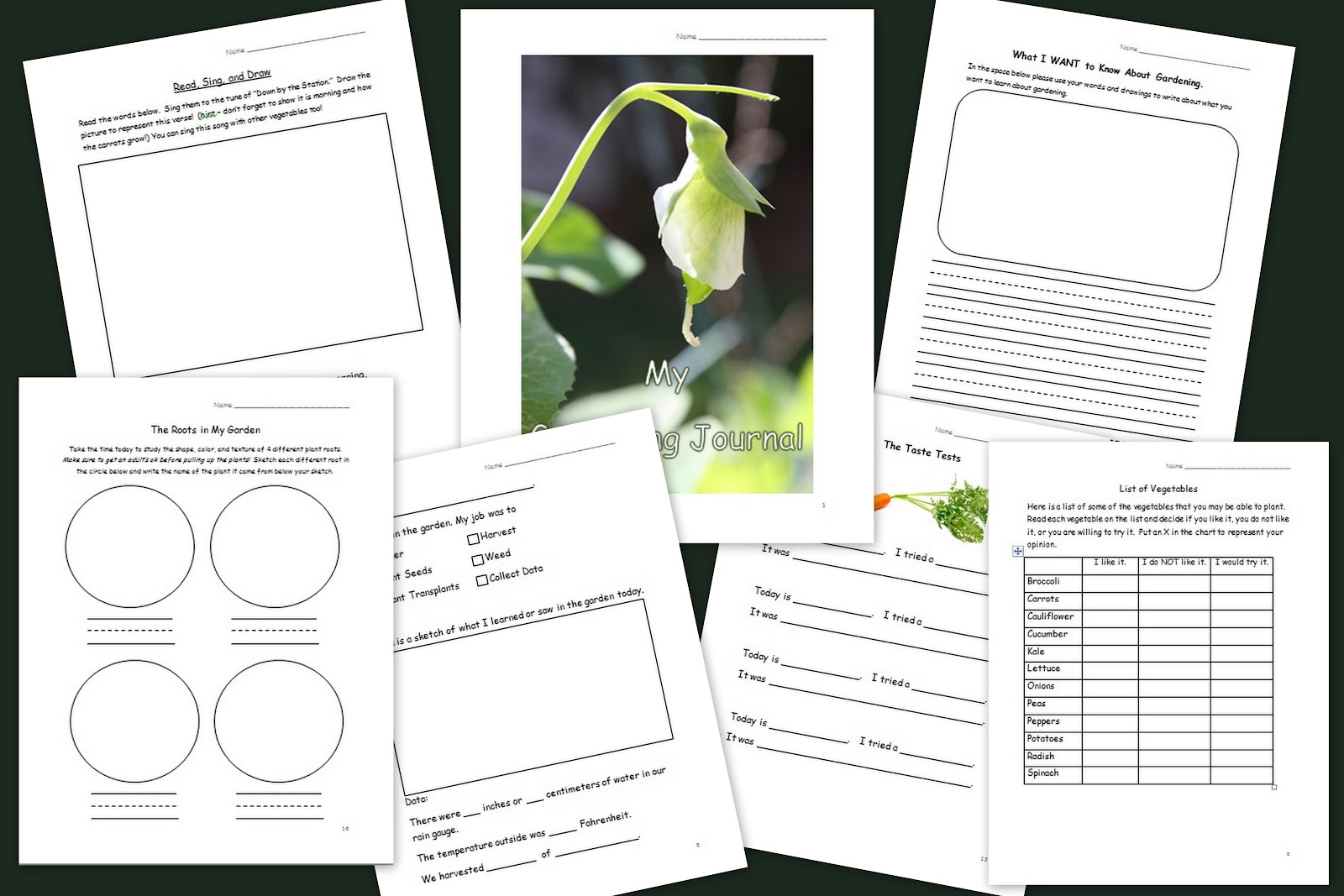 Measure your pea pods – see who can find the longest!
Sing a song or fingerplay about peas
Write a story about growing peas
Read a story about peas!
Five Fat Peas
Author Unknown Shared at Preschool Rainbow
Five fat peas in a pea pod pressed
(children hold hand in a fist)
One grew, two grew, so did all the rest.
(put thumb and fingers up one by one)
They grew and grew
(raise hand in the air very slowly)
And did not stop,
Until one day
The pod went POP!
(children clap hands together)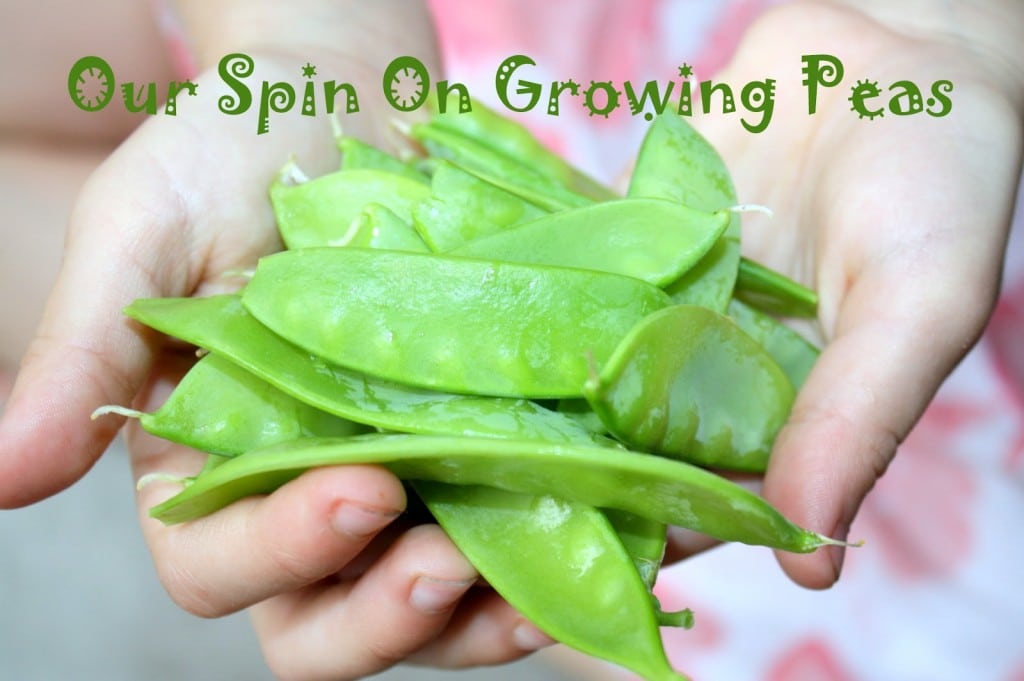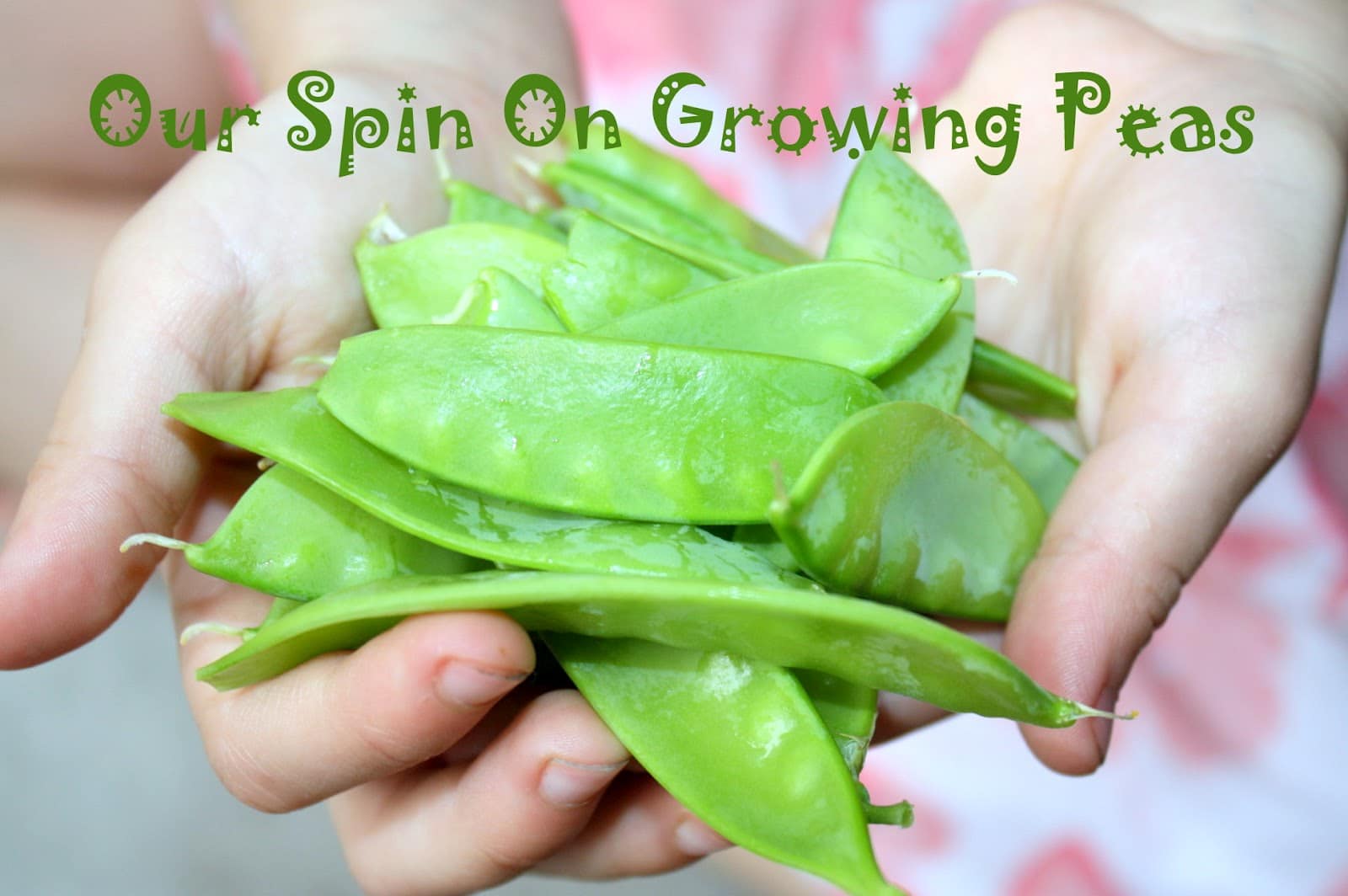 Additional Information about Peas
How to grow peas by Heirloom Organics.
Crafting Links
Happy Gardening!
Click for more Gardening with Kids Ideas
Looking for more gardening with peas?
Visit our Post about Growing Texas 40 Peas or visit our Gardening with Kids Resource Page