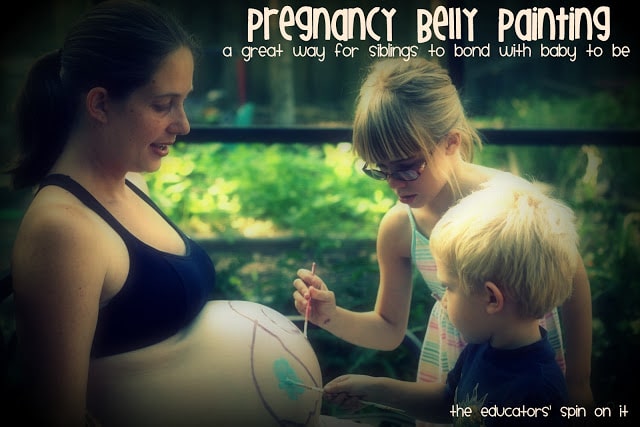 Owl always love you!
Pregnancy Belly Painting
To celebrate the amazing gift of pregnancy and the power and strength of a woman's body, we set out to paint my pregnant belly in celebration of number #3's upcoming arrival.
If you haven't considered belly painting before, I would strongly recommend it.
Pregnancy Belly Painting can be…
be soothing
give your older children and spouse a chance to connect with baby
be fun
allow you to express your creativity
be a way to celebrate your amazing belly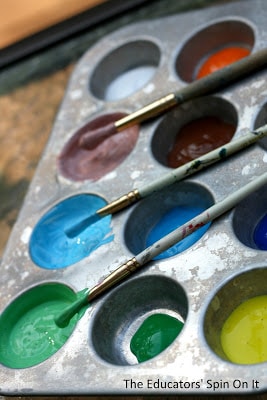 This post contains Amazon Affiliate Links.
All it takes is some washable paint, a marker, creativity, and a little bit of time! If you have tiny helpers like I do, then I would set your materials up ahead of time.
We used mini muffin tins for the paint, had some napkins and towels set out ahead of time, a glass of water and the camera ready to go. (See the picture of our paint station above)
I recommend painting outside and using a paint that won't irritate your skin. Maybe test a bit if you are a sensitive person before diving into the whole belly thing! Let your littles (and your spouse) know your expectations prior to the experience!!!
All my tot wanted to do was, "PAINT MOMMYS TUMMY NOW!"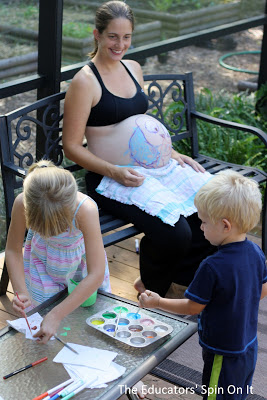 We used a book for inspiration and then we
Drew the outline of the owls with a crayola washable marker.  (We are a little bit in love with owls here!)
and
We then filled our paintbrushes and began painting – just like you would on paper – only the belly moves!  It was cute to see baby brother kicking the paintbrushes as his big sister painted one of the owl eyes. 
We all thought it was a hoot and tried to get him to kick again!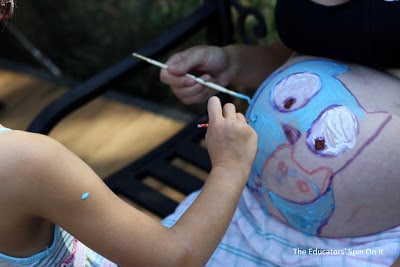 I did put a small camera next to me and tried to get some action shots from a different angle. Mostly because I wanted Papa to be in the pictures and if he is taking them, he won't be in them! We are not professional artists and there were many imperfections, but to me, that is what makes this piece of art so special.
I will be printing some of the pictures of our painting session out and putting them in the baby book! It is a great way to let our little one know how excited we are for his arrival!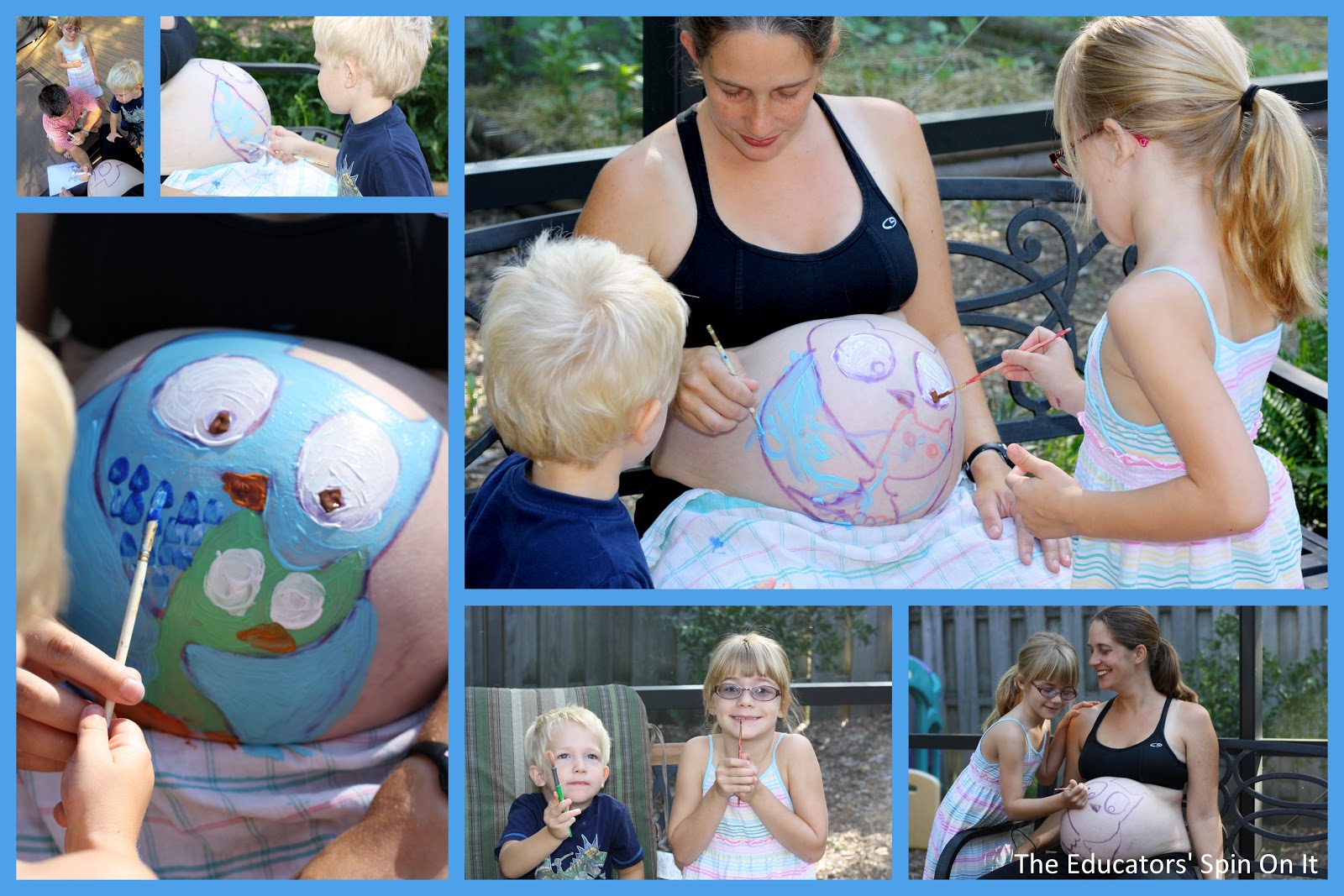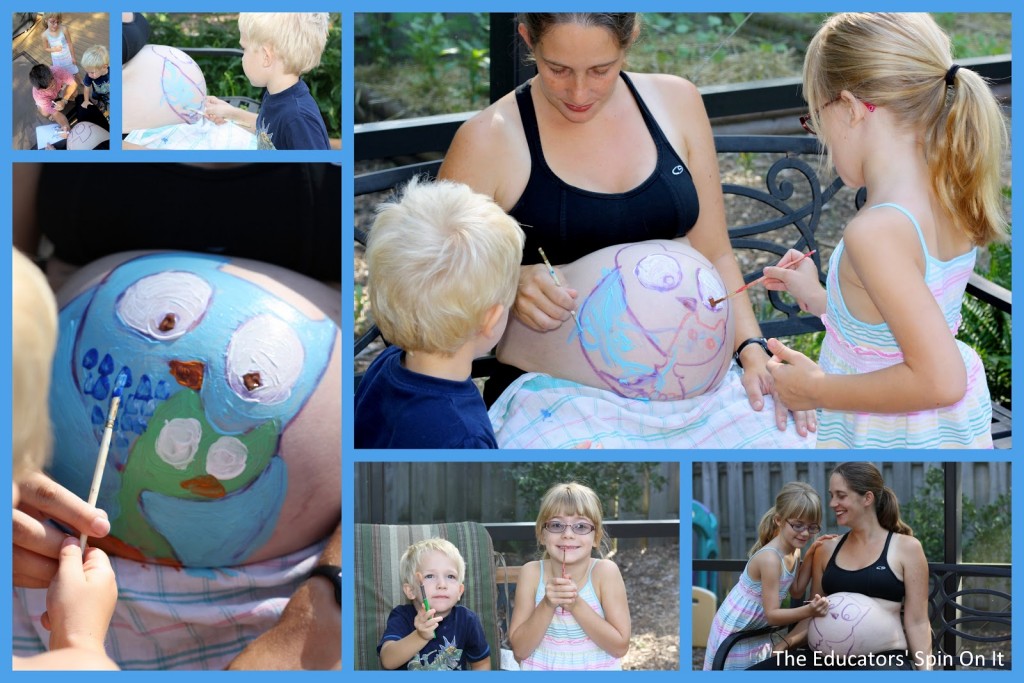 Of course, the kiddos didn't think mommy was the only one who could join in the fun!
And the book that inspired it all…
Owl Always Love You: You're Forever In My Heart by Debbie Mumm
Ideas for Expecting Moms
You may also enjoy these ideas for expecting moms…
Save