Plan your PLAYFUL PRESCHOOL learning week with the amazing ideas from our fellow kids activity bloggers. I know my preschooler is going to love the trying out a Playdough Station, going on a Star Number Hunt, pretending with Giant Butterfly Wings, making a Balancing Robot and MORE!!!!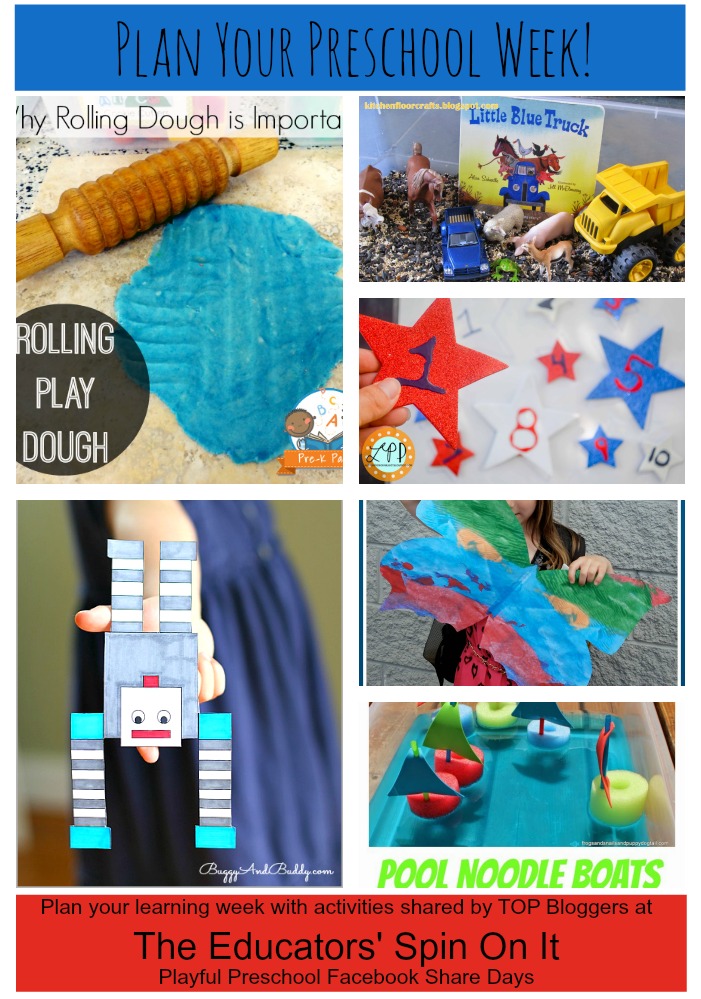 * Articles pictured in the above collage are starred with * Thank you to all the bloggers who generously share with parents and teachers their ideas!
Playful Preschool Activities
This week, my son and I are working on getting into a routine. Our schedules seem to have switched around drastically, and with everyone in the family getting sick, there has been more movies than we have every watched in our entire lives and not as much active – outdoor play that usually happens at our house.
Isn't it always a challenge to make play and learning a priority? I know that we have a lot of unstructured free-play built into our days, but that when I plan and set out learning activities, we end up using more advanced vocabulary, exploring with a variety of materials, and taking our play to a whole new level of learning.
So, without further adieu – here are my Playful Preschool activity picks for this week!
How to Encourage Your Child to Read More Books
You may also enjoy these preschool activities for kids…