Making ice cream with friends is such fun! It requires quite a bit of dedication and energy to make that special magic happen, but that's what friendship is about too, right? Here's how to make special ice cream with your child's friends.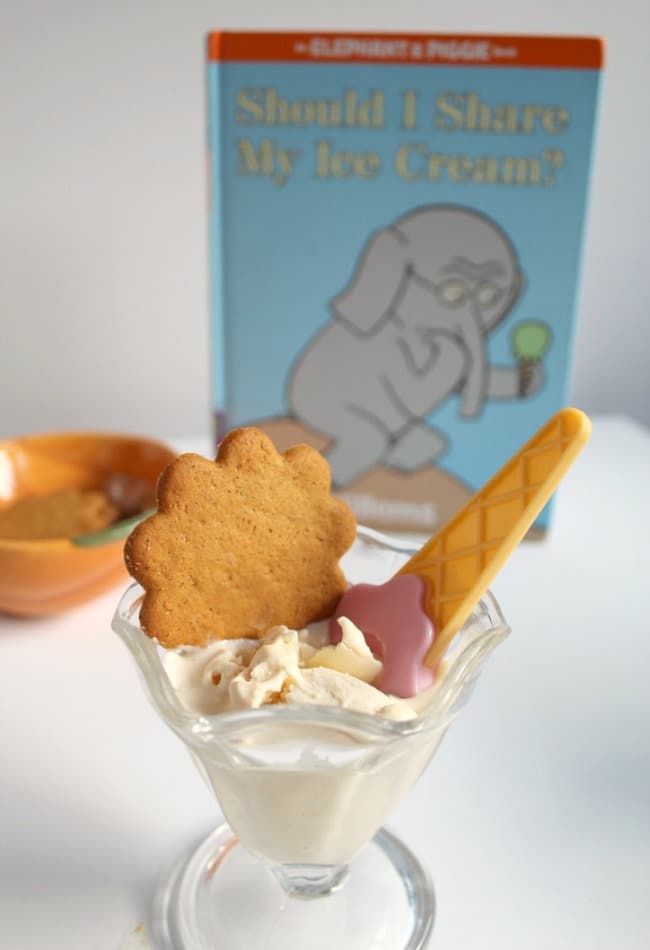 This post contains affiliate links to Amazon
This week's theme for Virtual Book Club for Kids is FRIENDSHIP
Our featured book is Should I Share my Ice Cream? by Mo Willems
BOOK: Should I Share my Ice Cream? by Mo Willems
We thought it might be fun to invite friends over to create a special fall themed ice cream for a book club playdate. Making ice cream with kids is such magical moment when they see all the ingredients combine into some thing else with their own magic touch.
Here's how you can make your own pumpkin flavored ice cream with friends.
Pumpkin Ice Cream Recipe for Friends
I thought it might be fun as your child is making new friends for the new school year to have a ice cream themed playdate. You can make any flavored ice cream with friends, but with fall arriving this week why not make it a fall flavor. Pumpkin is the first flavor I think of for fall.
So here's our special spin on fall flavored ice cream with friends.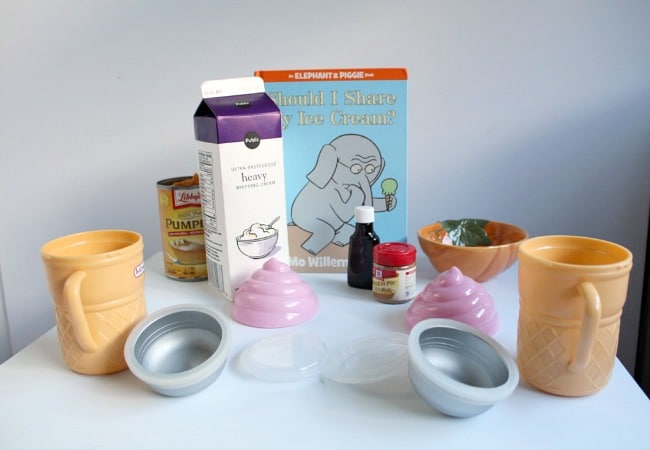 Ingredients per friend…
Ice Cream Magic Personal Ice Cream Maker (ASSORTED LID COLORS)
or an Ice Cream Maker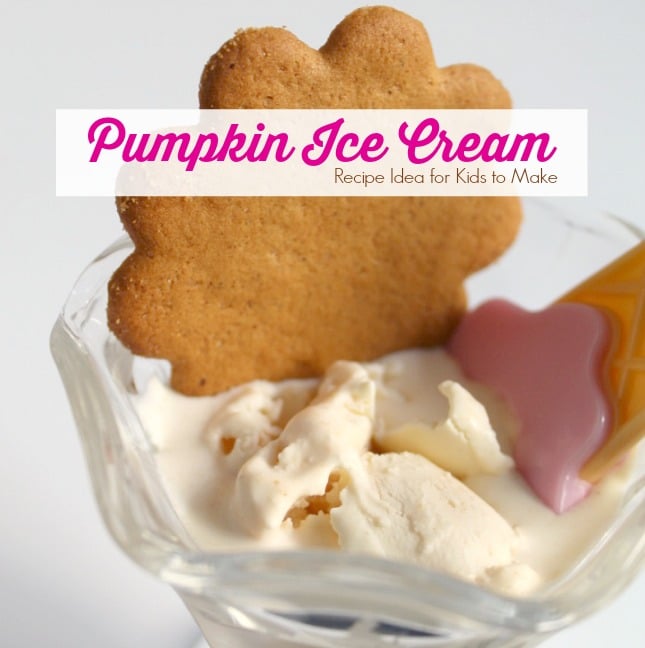 Directions for Pumpkin Ice Cream Recipe
Grab your measuring cups and measuring spoons for some math and science fun with friends as you make ice cream! Before the kids arrived make a visual recipe for the kids to follow. We added hand drawn images of Piggie and Elephant to the cards for Step 1, Step 2, Step 3 to make it match the story book.
You can learn how to draw Mo Willems characters here.
PLUS for the adults that join the playdate fun my daughter and I pre-made Pumpkin Ice Cream in our regular Ice Cream Maker to share with Mommy and for backup if someone doesn't quite measure their ingredients correctly.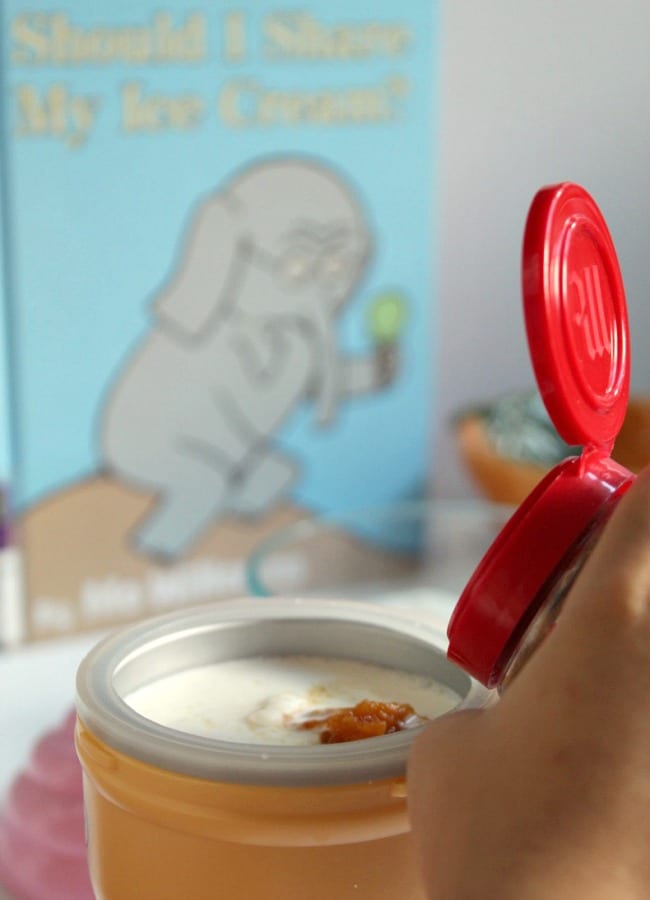 Here's the order we recommend for your pumpkin ice cream.
Step 1: Measure 1/4 heavy whipping cream
Step 2: Add 1/4 teaspoon vanilla
Step 3: Add 1 Tablespoon sugar
Step 4: Mix in 1 Tablespoon Pumpkin Puree
Step 5: Add a sprinkle of pumpkin spice
Step 6: Put lid on Ice Cream Magic Personal Ice Cream Maker or zip your ziplock
Step 7: Measure 4 Tablespoons of Salt or Rock Salt
Step 8: Add in 4 Tablespoons of very cold water
Step 9: Add crushed ice to the line on the Personal Ice Cream Maker or to fill the ziplock bag.
Step 10: Seal up your ice cream make container or Bag…. check twice
Step 11: SHAKE and SHAKE your ice cream with your friends. It takes around 6 minutes to form your pumpkin ice cream into a soft serve.
Step 12: EAT your ice cream with your friends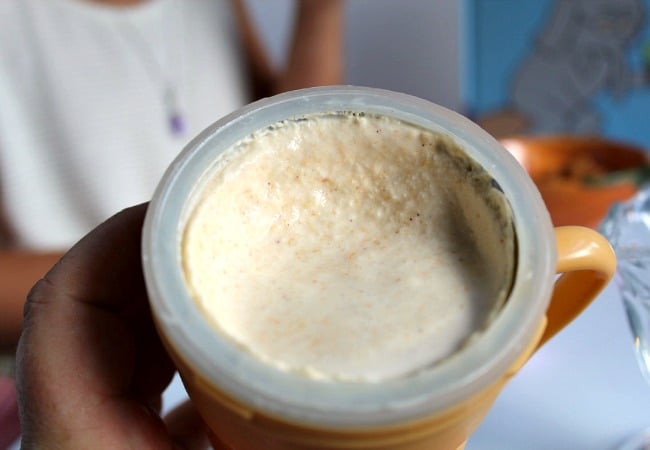 HELPFUL TIP: We've made ice cream quite a few time before in ziplock bags which works just the same. However, I want to mention that it does get pretty cold for their hands holding the ice with rock salt and there's lots of condensation that drips in the process. Gloves and towels are recommended. Little ones tend to give up before the time is up, which makes it a great friendship activity as you can shake together.
Because of this we recently discovered these little Ice Cream Magic Personal Ice Cream Maker and it's been a bit hit for our house for making personalized ice cream. We can use it again and again and all you need is salt and crushed ice and you're set to shake and freeze.
If you're having trouble getting it to set, simply opened it up, scrap the sides and then shake again. Add more crushed ice if it's melted. No drippy mess, no super cold hands just lots of shaking for around 6 minutes.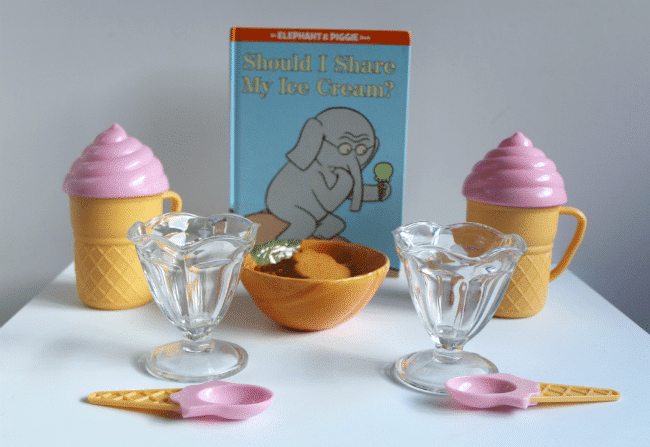 Elephant and Piggie Books that Celebrate Friendship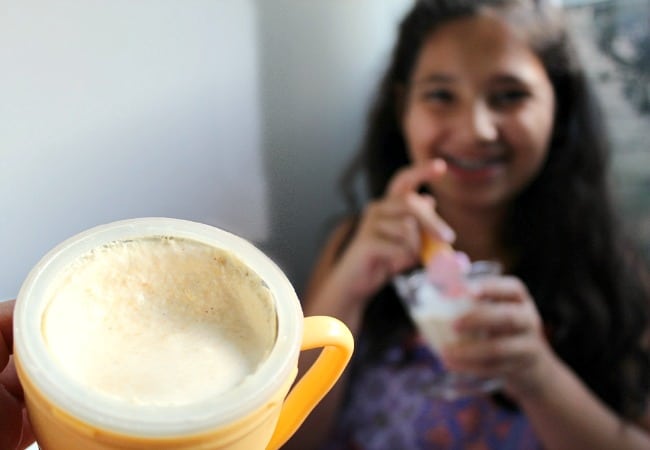 Additional Friendship Themed Book for Preschoolers
The Virtual Book Club for Kids has selected a few additional books that focus on friendship that we think your child will enjoy reading this week for FRIENDSHIP WEEK.
Friends
by Helme Heine
Chester's Way
by Kevin Henkes
Sharing a Shell
by Julia Donaldson
Lost and Found
by Oliver Jeffers
Stick and Stone
by Beth Ferry and Tom Lichtenheld
Best Friends for Frances by Russell Hoban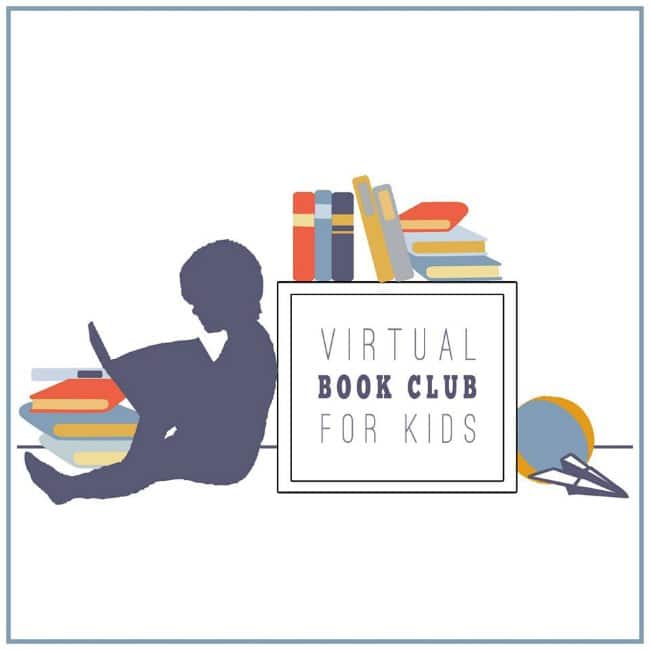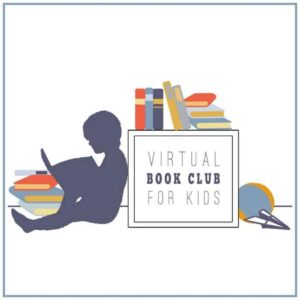 Join our Weekly Virtual Book Club for Kids Facebook Group
We're excited to be starting our new season of Virtual Book Club for Kids. This season we're hosting weekly themes and books.
YOU'RE INVITED. We're inviting you to join along and share your own friendship themed ideas with your child or students using the featured story Should I Share my Ice Cream? or one of the other Friendship Books mentioned above. You can share on our facebook page or join our VBC Facebook Group.
VIRTUAL BOOK CLUB HOSTS: Plus we're inviting you to visit our Virtual Book Club for Kids cohosts sites for additional activity ideas all about Apples. I'm featuring below here for you to go check out and get ideas for your preschooler ages 2-5.
Friendship Activities for Preschoolers
Friendship Concentration Game -Toddler Approved
What makes a good friend? Ice Cream Craft– Sea of Knowledge
Spelling Names Ice Cream Center – Still Playing School
Piggie and Elephant Sharing Shapes -Mosswood Connections
Learning about our friends – graphing activity for preschoolers – Rainy Day Mum
Ice Cream Scoop STEAM Challenge – Kara Carrero
Kind Words Sensory Lesson – Preschool Powol Packets
Listening Games with Elephant and Piggie – Inspiration Laboratories
Making Pumpkin Ice Cream with Friends – The Educators' Spin On It
Cupcake Cones – Kori at Home
How to Make a Catapult – JDaniel4's Mom
Friendship Ice Cream Is a Fun Way to Practice Sharing – Mama Smiles
Paper Tube Friendship Bracelets – Clare's Little Tots
How to Make a Colour Mixing Ice Cream– Peakle Pie
Preschool Pencil Control – CraftCreateCalm
How to Make Happy Faces in a Sand Tray – Big Owl Little Owl Witty Hoots
Share the Ice Cream Fine Motor Game – Views from a Step Stool
Pass the Ice Cream Sharing Activity for Preschoolers – Sunny Day Family
Friendship Ice Cream Cone Throw – Adventures with Adam
Gross Motor Core Strengthening Friendship Activity for a Group – Sugar Aunts
What Friendship Themed Activity are you going to try first?
You may also enjoy these ideas with your child…