Create a fun DIY Apple Game for exploring science with force and motion with your child. Here's how to make your own apple game tray!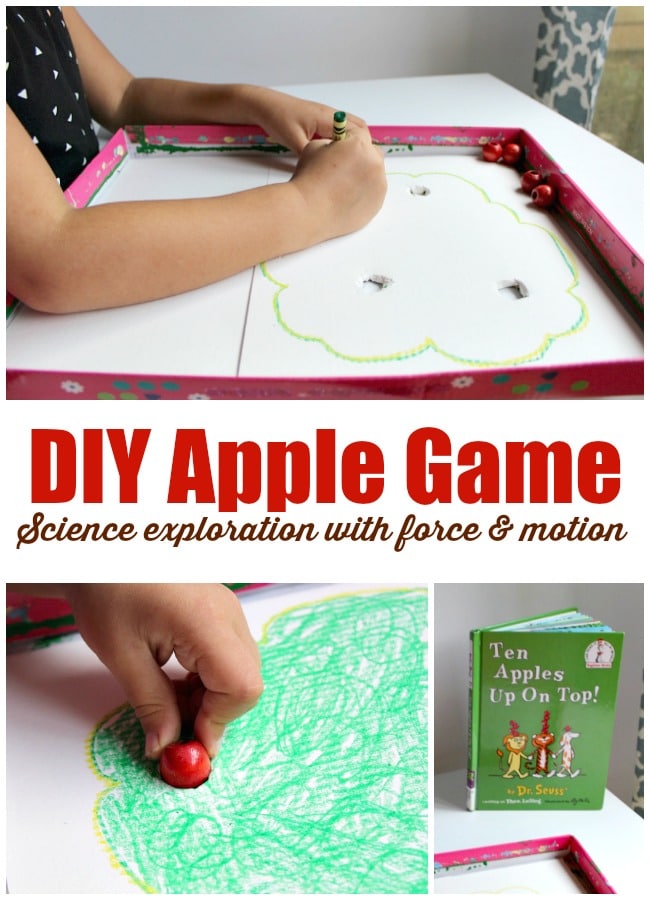 Affiliate links to Amazon used in this post.
Ten Apples Up On Top Game
Come join us for our Apple Themed Science Activity with your child as we welcome the season of fall.
In this activity, we're featuring the book Ten Apples Up on Top! by Dr. Seuss.
Ten Apples Up on Top! by Dr. Seuss
Start off your apple fun by singing the song Way Up High in an Apple Tree. Plus watch this video of Ten Apples Up On Top with the book put to a song or just a read aloud here.
WATCH NOW the video of our APPLE GAME
DIY Apple Game
Let's explore SCIENCE with our kids by focusing on Force and Motion with this apple game.
TEACHABLE MOMENT : A force is any push or pull. Even the pull of gravity is a force.Forces are a great introduction to physics for young kids. Little kids are always working the laws of physics. Talking about them and getting them to ask question is the key.
With this apple game your child or students should begin to make some observations about force, motion and even friction.
Here's how to make and play…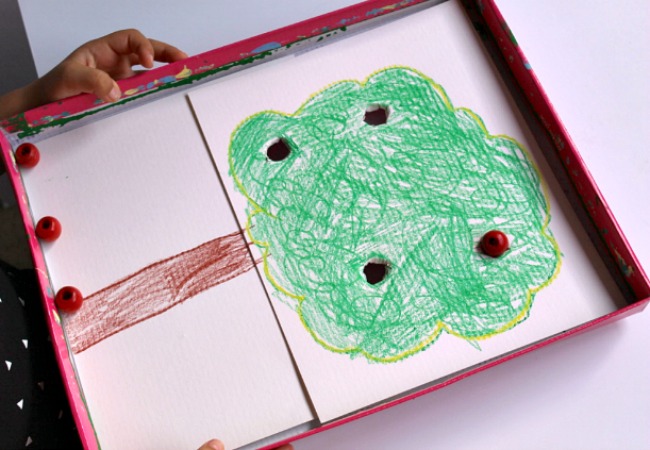 Materials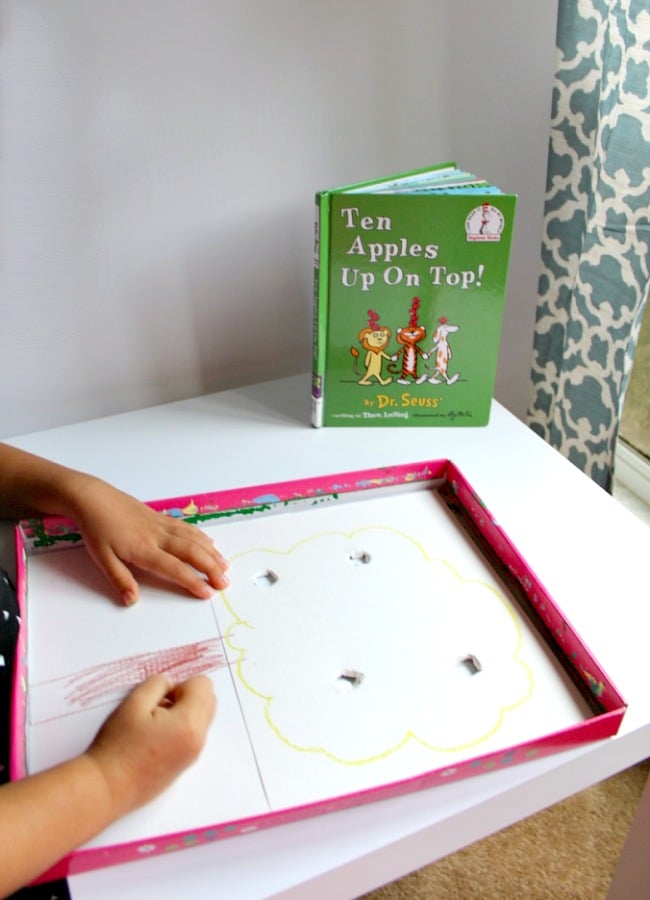 Directions
1. Begin by reading the story Ten Apples Up on Top! by Dr. Seuss and talk about how all those apples were able to stay on top of the Lion, Tiger and Dog's head.
We even made a special STEM game to go along with the book. CLICK HERE to see it.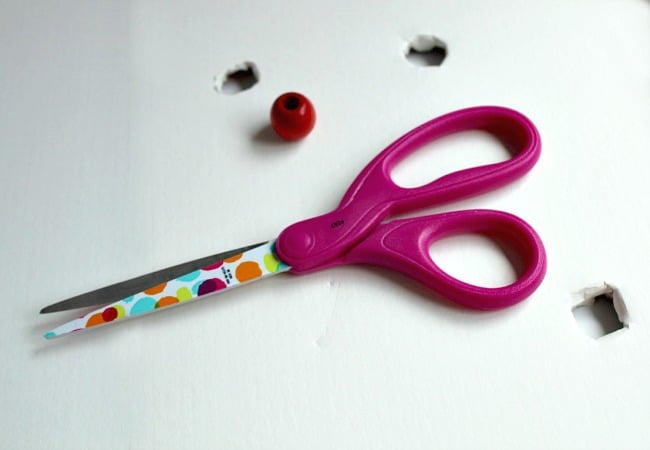 2. Using Scissors poke a whole in the box lid for the DIY Apple Game so that the wooden beads (aka apples) can go through the holes. We made four holes for the apples. If you make too many that it takes away the challenge of the game.
Be sure to make the hole's in proportion to the apple object that you are using. Even red pompom or red pony beads would work, just use what you have around the house.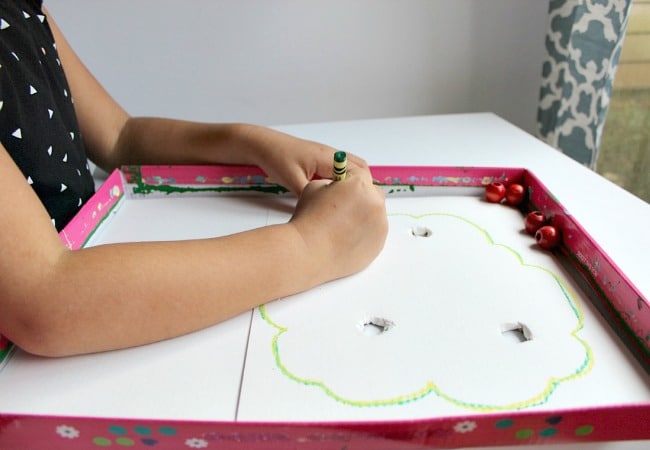 3. Encourage your child to draw an apple tree inside of the box lid. If you have a younger child feel free to draw the out line for them and then work with them to fill in between the lines.
Older kids should be able to create their own. If they need inspiration for the tree, take a peek at this apple harvest video.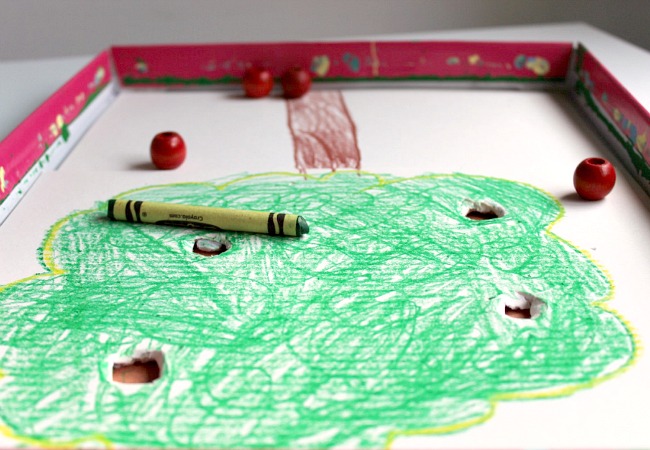 4. Once the apple tree is all colored in be sure that the "apples" aka red wooden beads are able to fit into the holes snuggly.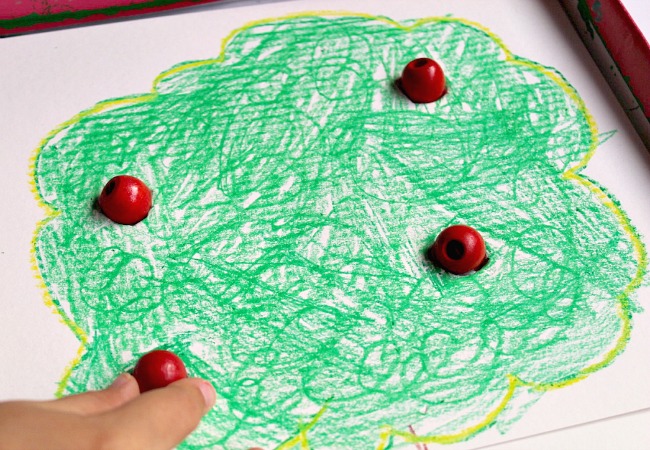 Now it's time for some fun with motion with your DIY Apple game
5. Encourage your child to take the apples challenge by asking them to place the "apples" into the box and attempt to move them around the box until they can get them to go into the holes on the box.
Here's a video of how the apple game will look when you're finished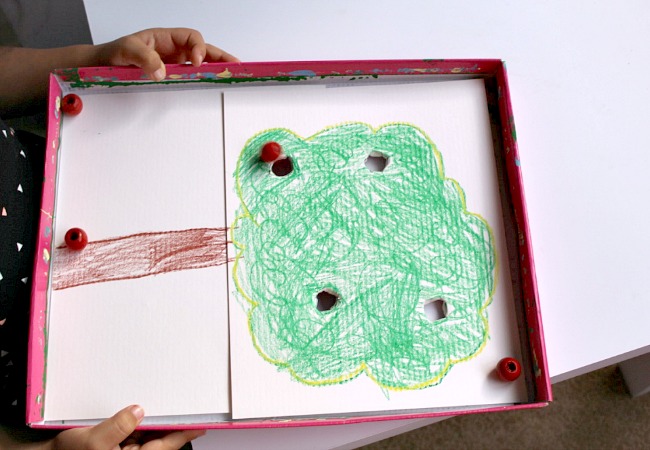 Apple Science for Preschoolers
There are all types of learning going on as your child play this DIY Apple Game. They are focusing on learning…
fine motor skills
eye hand coordination
basic principles of science with force and motion
Plus you can discuss a little bit about friction as well if you change up the apple item you're using. This is when you begin to ask the "wh" questions about what they are observing and build vocabulary together. Building Science vocabulary at an early age can make such a huge success in your child's educational future.
There are so many other ways to explore science with apples from applesauce to colors of apples too!
This week we've shared many more Apple Ideas with you on The Educators' Spin On It so be sure to check back!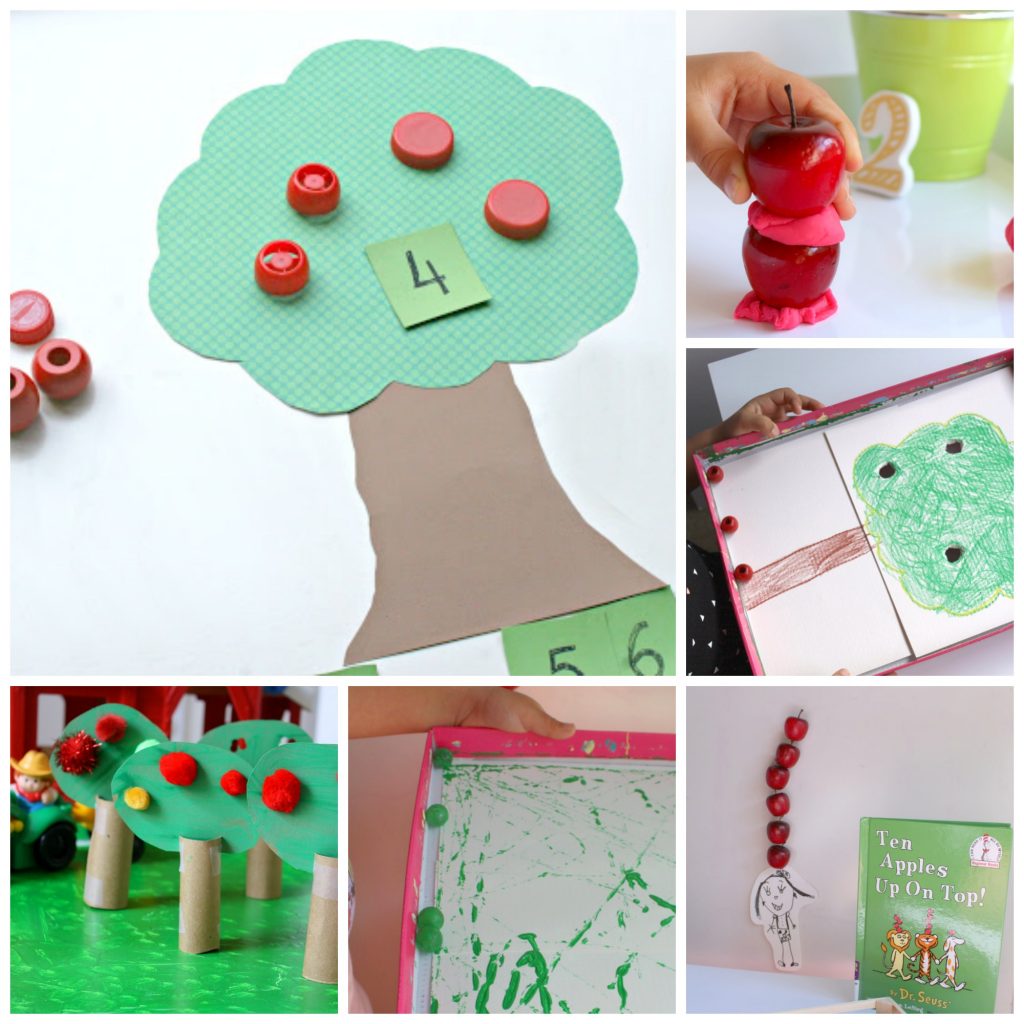 You can also play this Counting Apples Math Game, Apple Sight Word Game or make an apple pie. Here's a Kid's Apple Pie Recipe that I made with my daughter and her friends.
For more focus on apple science check out our playful preschool videos & dramatic play idea about Picking Apples . Now let me share with you a few of my favorite apple themed books to read this week too.
Apple Themed Children's Books
It wouldn't be apple week without a full week of books about apples. Here are some of our favorite apple books that we enjoy reading at our house.
Each one of them would go along with this apple game too.
Do you have a favorite apple book? Share below!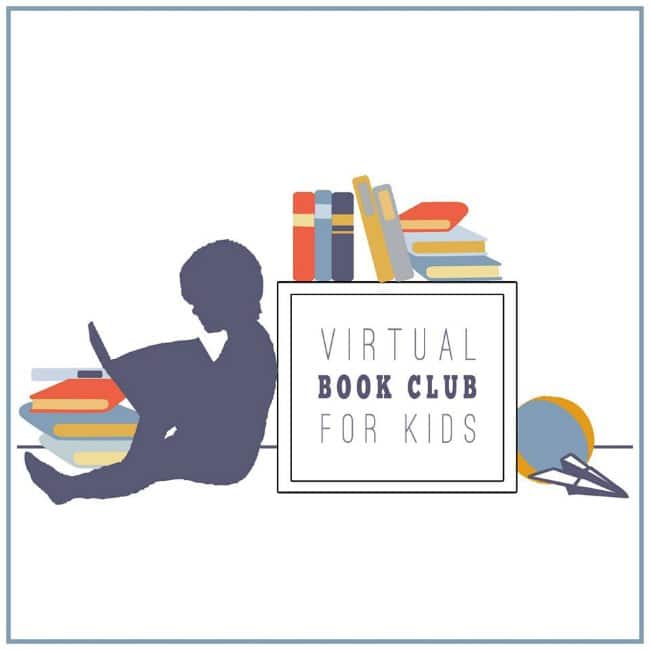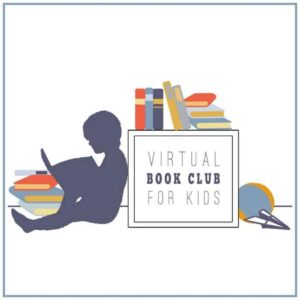 Join our Weekly Virtual Book Club for Kids Facebook Group
We're excited to be starting our new season of Virtual Book Club for Kids . This season we're hosting weekly themes and books. You can check out what's next week here.
YOU'RE INVITED. We're inviting you to join along and share your own apple themed ideas with your child or students using the featured story Ten Apples Up on Top or one of the other Apple Books mentioned above. You can share on our facebook page or join our VBC Facebook Group.
Apple Themed Activities for Preschoolers
Stacking Apples Games: A Fall STEM Game – The Educators' Spin On It
Magnetic Names Apple Picking – Preschool Powol Packets
How to Trace Your Name With Fingerprint Apples – Big Owl Little Owl Witty Hoots
Fine motor Apple Graphing Activity – Extremely Good Parenting
Ten Apples Up On Top File Folder Game – Views From a Step Stool
Sequencing Number Words – Adventures of Adam
2 Ingredient Apple Scented Playdough– Rainy Day Mum
Play Dough Apple Stacking Activity – Inspiration Laboratories
Apple Snack for Kids – CraftCreateCalm
Preschool Learning Fun for Ten Apples Up on Top – Mama Smiles
Science in Motion Apple Game – The Educators' Spin On It
Stacking Levitation Apple Magnets – Teach Beside Me
Apple Color Mixing Science Experiment – Powerful Mothering
Colorful Spin Art Apple Banner for Kids– Toddler Approved
Apple Themed Pre-Writing Activity – Sugar Aunts
Ten Apples Up On Top Movement Activity – Still Playing School
Are Apples Round? Fun Ways for Exploring Shapes – Peakle Pie
What Apple Themed Activity are you going to try first?
If you're looking for more ideas like this science activity for kids. GRAB A COPY of our new book 100 Fun and Easy Learning Games for Kids!
You may also enjoy these activities for fall with your child…