This magnetic apple math game creates a hands on experience for your child! They will come back to play it again and again as they learn about number recognition and number sentences. Let me tell you the secret behind why.
Here's how to make your own.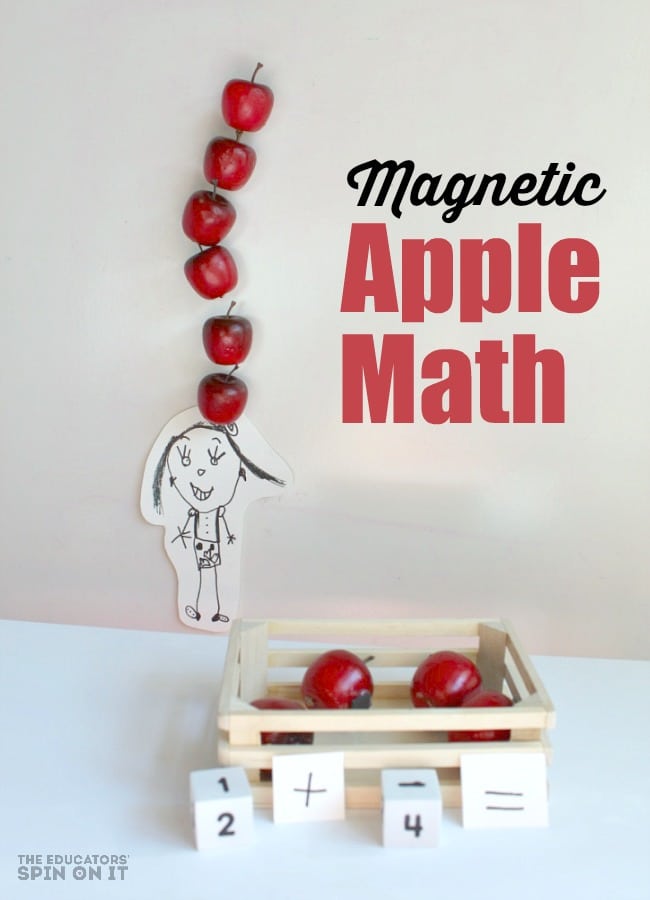 This post contains affiliate links to Amazon
Sometimes adding something as simple as magnets to a game and taking it to a vertical space draws in the attention of our preschoolers and bigger kids too. That's just what I did with the apple math game by adding a few magnets to the apples to use on our Magnetic White Dry Erase Board
Grab your own copy of Ten Apples Up on Top! by Dr. Seuss
For additional Apple Themed Books Click Here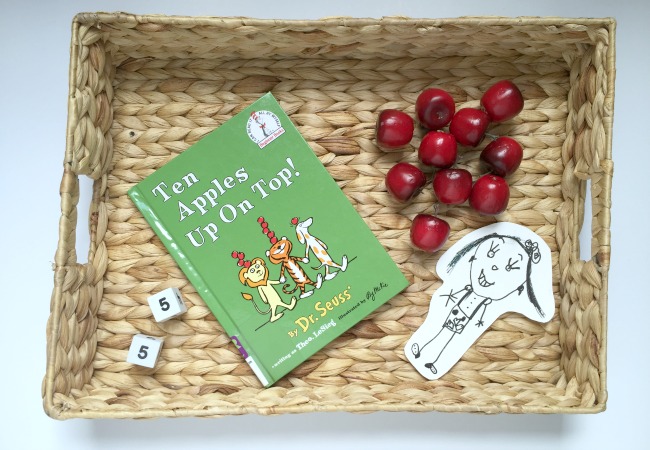 Magnetic Apple Math Game
Materials:
White Copy Paper
Scissors
Dry Erase Marker
Washable Marker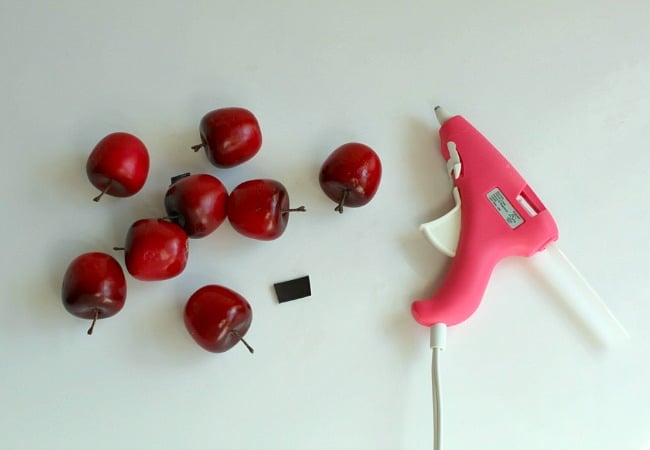 Directions for Apple Math Game
1. Read the story Ten Apples Up on Top! or any other apple themed story. Here's a few of my favorites.
2. Discuss the number words that you see in the story as you're reading them. If you want to you could also add the number words and numbers as you read them to your dry erase board.
3. You can pull an apple out each time they add one in the story for a hands on math experience too.
4. Once all the apples are out it's time to add the Magnetic Tape to one side. You can purchase magnetic tape that come with an adhesive side but we found it needed a little bit of reinforcement with a hot glue gun to make it stick over time. My girls had a lot of fun playing this game as siblings.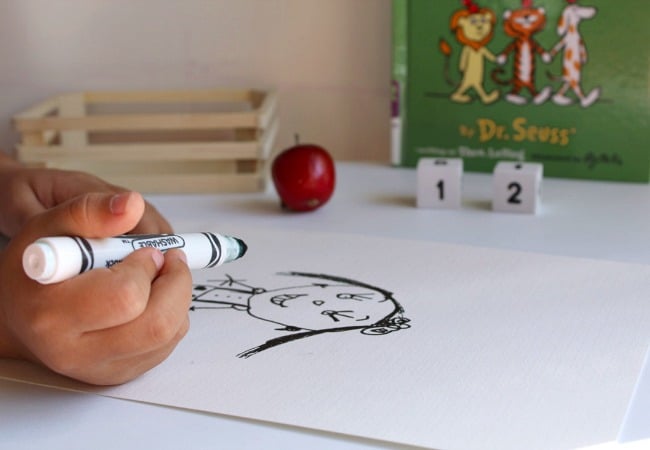 5. Have the apple math game player draw a picture of themselves to add them to the story along with the tiger, lion and dog. You could also just use a photograph of your child.
6. Attach a magnetic strip to the back of your child's self portrait. Then hang onto the magnetic board.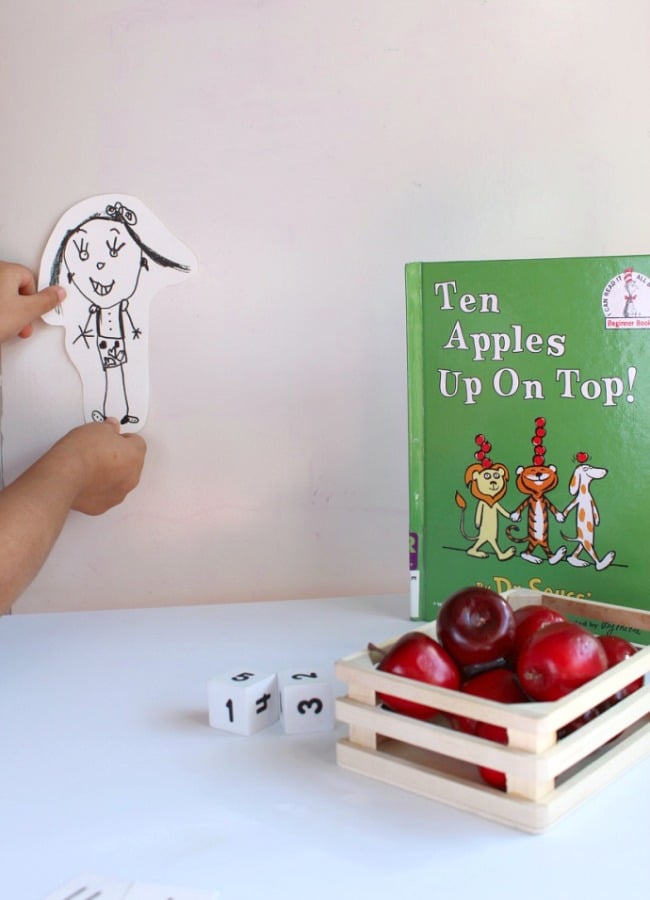 7. Now it's time to PLAY!
Using the dice you can focus on number zero to six OR you can focus on number sentences of addition or subtraction. If you have a younger child in preschool start with number recognition an build from there. Have them role the dice and the find the number of apples that they rolled and place them on top of their self portrait counting them out verbally as they add them on top.
This is a fun way to also retell the story Ten Apples Up on Top! with your child to work on their language skills too.
Here are a few other ways to use the magnetic apples for this game.
Apple Math Game Variations
Use Number words as the game pieces you draw from
Use standard dice to learn to recognize dot patterns
Create two colors of apples so that they can make magnetic apple patterns on the board.
Add more apples to create the letter of the alphabet with stickers.
Make a apple tree and allow your child to place apples on the tree for a role playing.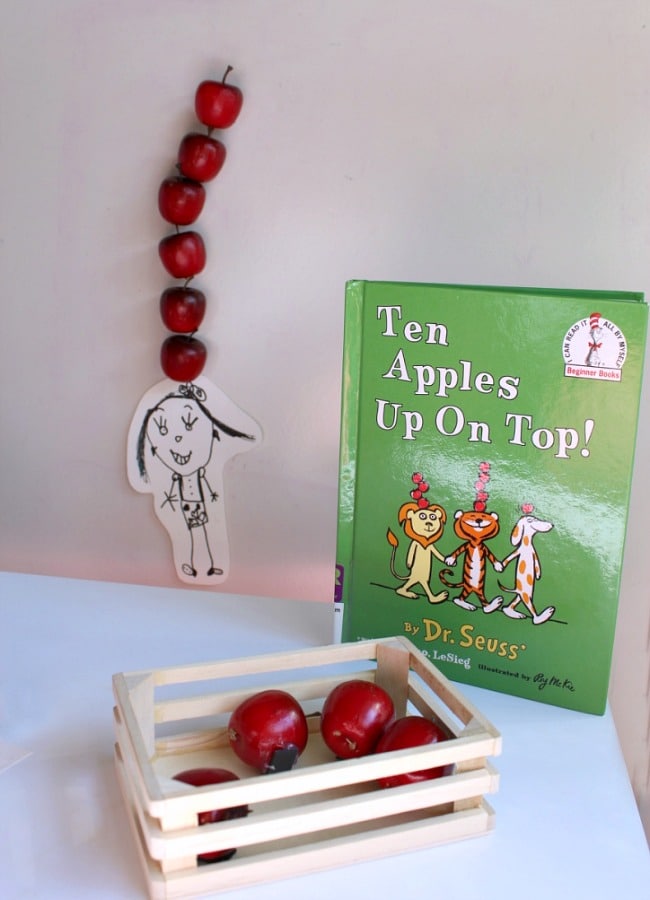 This apple game is part of our apple activity ideas for the weekly Virtual Book Club for Kids . Go check out some more apple themed activities to do with your child or class too.
Apple Activity Ideas for Kids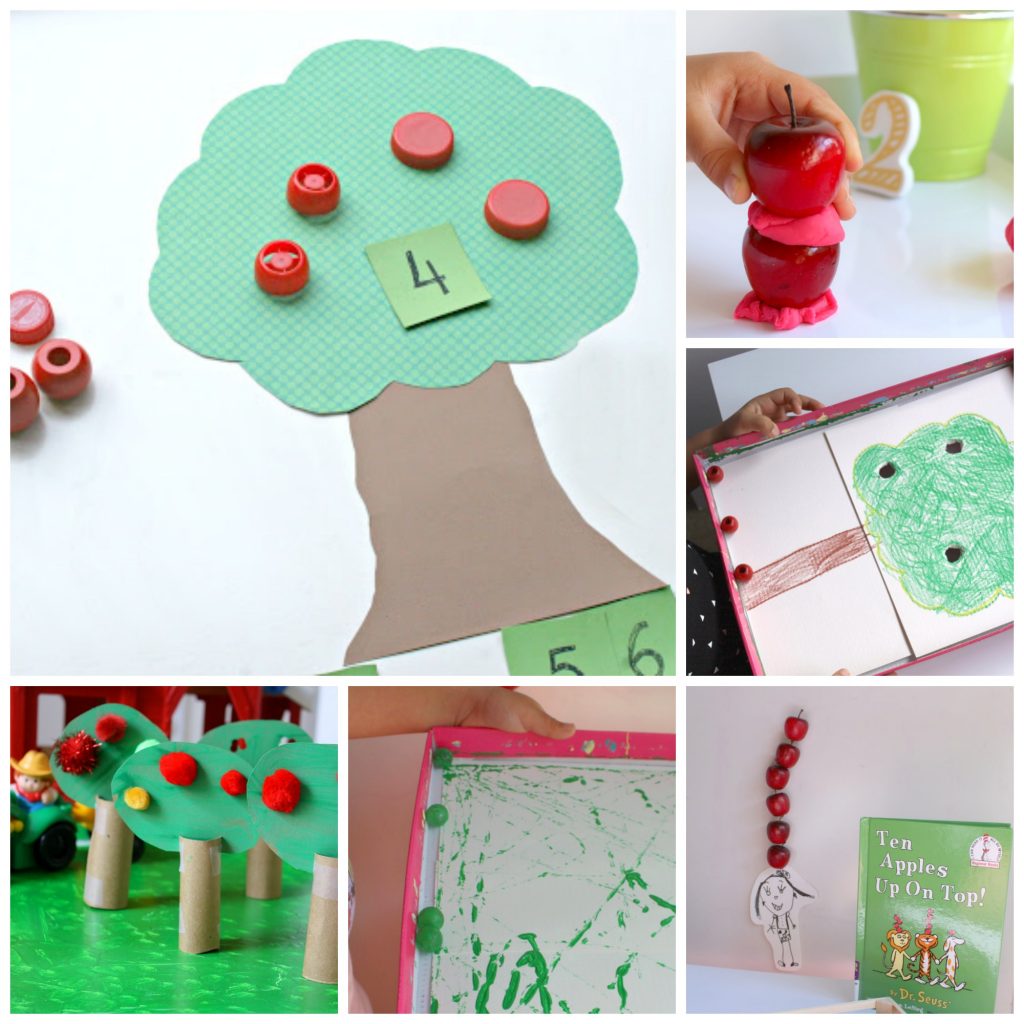 Click here to see more Ten Apples Up On Top Activities for Kids 
If you want to join in the Virtual Book Club for Kids, read our featured book for the week (or any Apple book), try out any of the Apple themed activities shared on our blog, and tag them with #vbcforkids so we can check them out. Can't wait to see what you're up to!
You may also enjoy these fall activities with your child…