Gardening with kids is a learning adventure. When I read Nadia's article on South African plants, I SMILED. These are MY kids favorite plants in our yard and we are in the U.S.A. It is a smaller world than we imagine sometimes! We have a female Sego Palm Cycad in the front of our home which sends off baby plants every year at the bottom and "seeds" at the top. My kids have even created their own names for the seeds. . They harvest the seeds and use them in all sorts of outdoor pretend cooking adventures. If you are lucky enough to be in a climate that can grow cycads, I strongly urge you to do so. We use our garden shovel to pry the young plants off the stocky base, re-plant them in pots, and give them away to friends and neighbors. Thanks to Nadia, I am inspired to learn more about my kids favorite plant! ~Amanda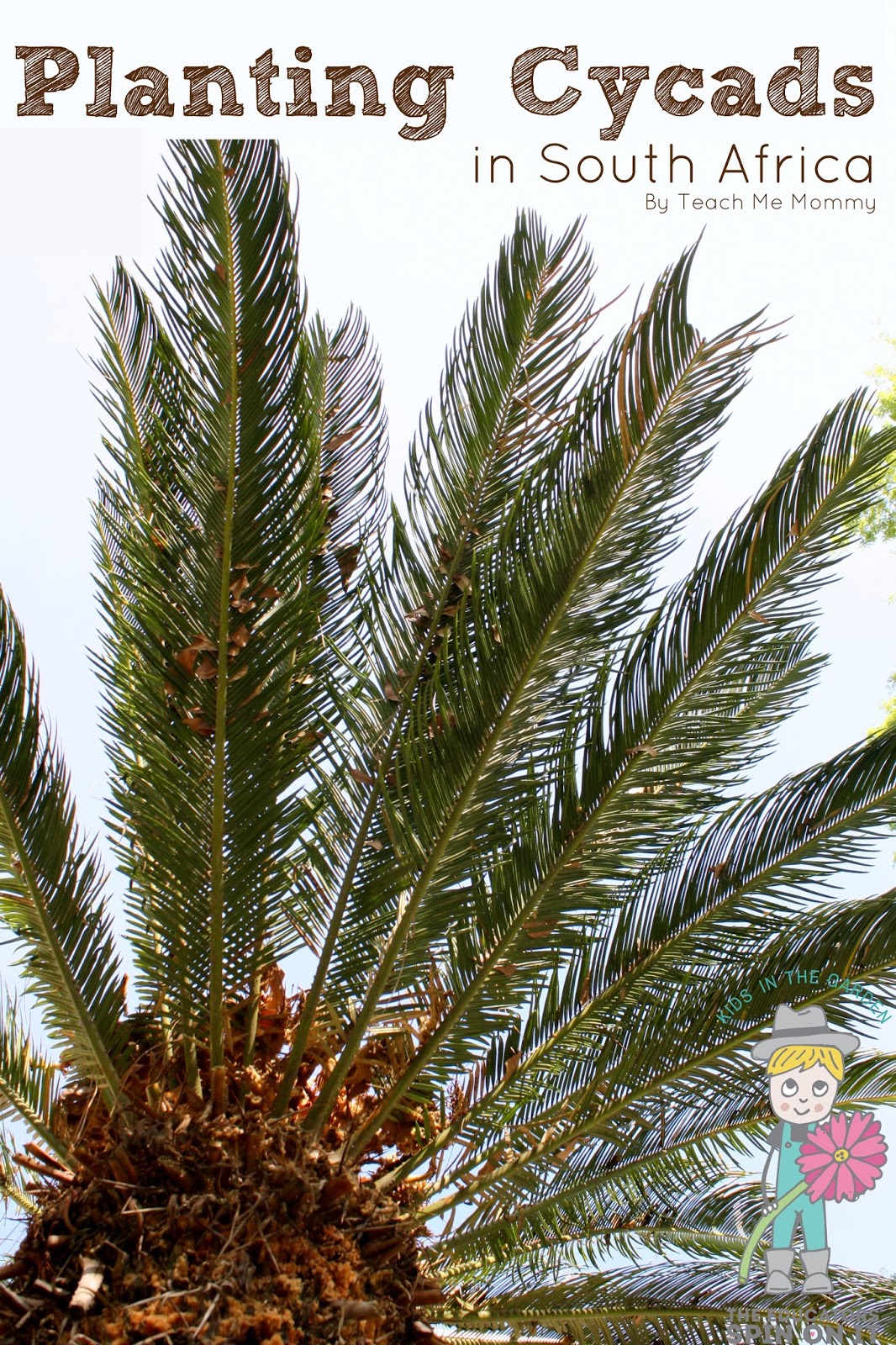 South African Cycads
By Nadia, Author of Teach Me Mommy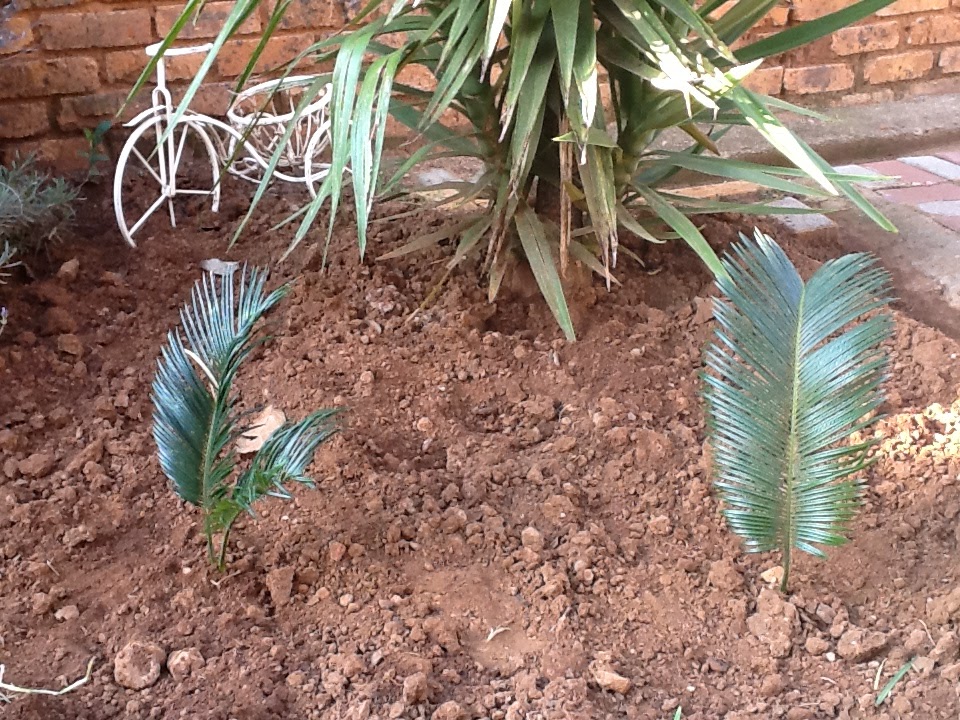 Cycads are a very old species, some call it the fossils of plants, because it is believed to be as old as the dinosaurs! It takes long to grow, and can get hundreds of years old in the right climate. They do love warm weather, and that is why they thrive in South Africa. Cycads are evergreen, and does not need lots of attention.
In South Africa our Spring starts in September. That is when we do most of our garden planting, so now, it is the start of Autumn and we do more clean up in the garden from the plants that grew so much during Spring and through out Summer.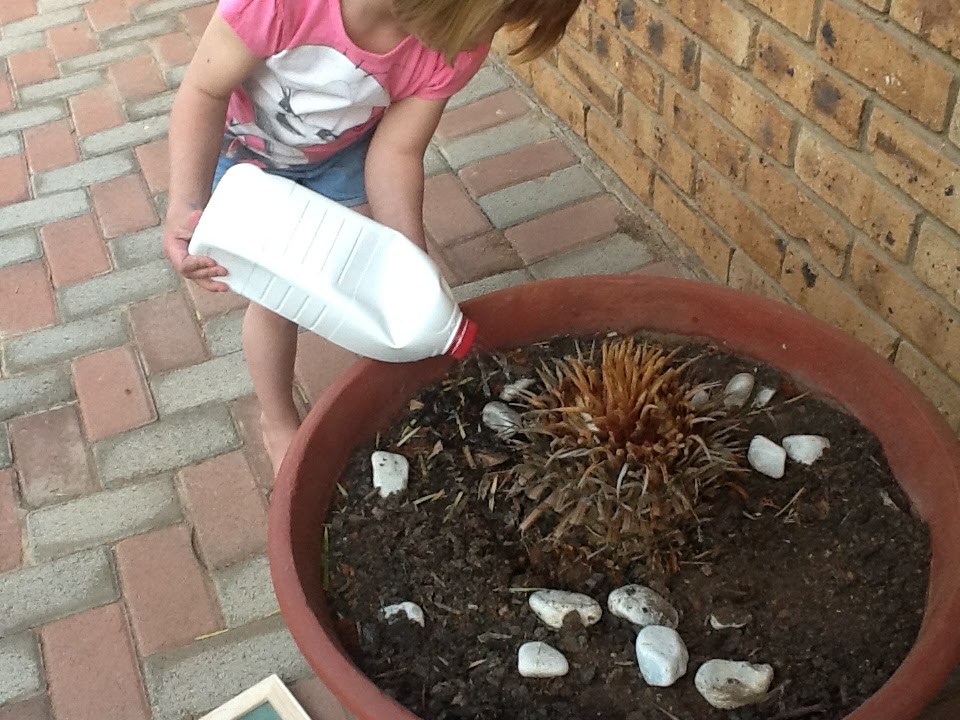 We have cycads in large pots, and here is a picture of how the one looked last September. We always use this recycled watering can to water the potted plants, because it is much lighter and easier to handle for kids.
After Spring and Summer the cycads sprouted some seeds and were multiplying in the pots.
My 14 month old son "helped" me with this task, although he only helped with transferring the potting soil to the smaller pot, and digging holes for the new plants, because the cycad had quite sharp leaves. One has to use gloves when working with this plant.
This is the first time I am doing this gardening task, and are quite surprised by the force it took to get the new bulbs out of the soil. I suppose one has to do this earlier, when the plant is not rooted as strongly yet. On the other hand, a very young bulb would perhaps not survive the replanting. We will see how this all works out in good time!
Amanda's note. We have been doing this for 7 years. I had a lot of problems with the leaves turning yellow several months after planting and called our extension office for support. They explained that the leaves needed so much energy and nutrients to live, that the plant couldn't support the leaves and make a root system. The solution – cut the leaves off the young plant if they are starting to yellow.

Amanda's second note. Cycads are SOOOOOOO slow to grow. We started some in pots and they finally appeared to grow 3 years later, which makes these plants even more special!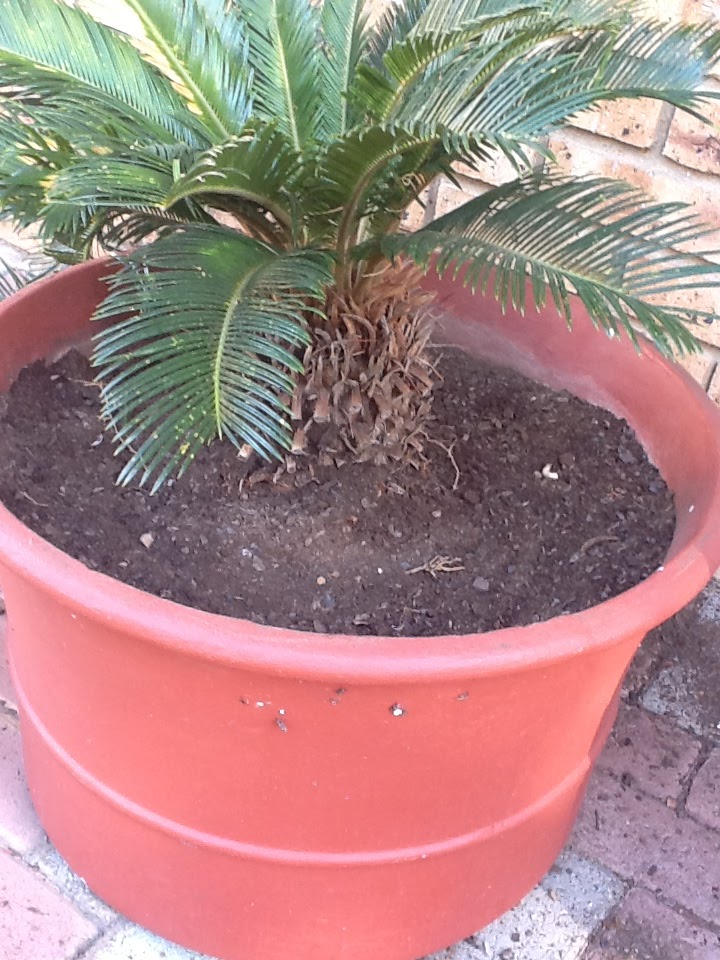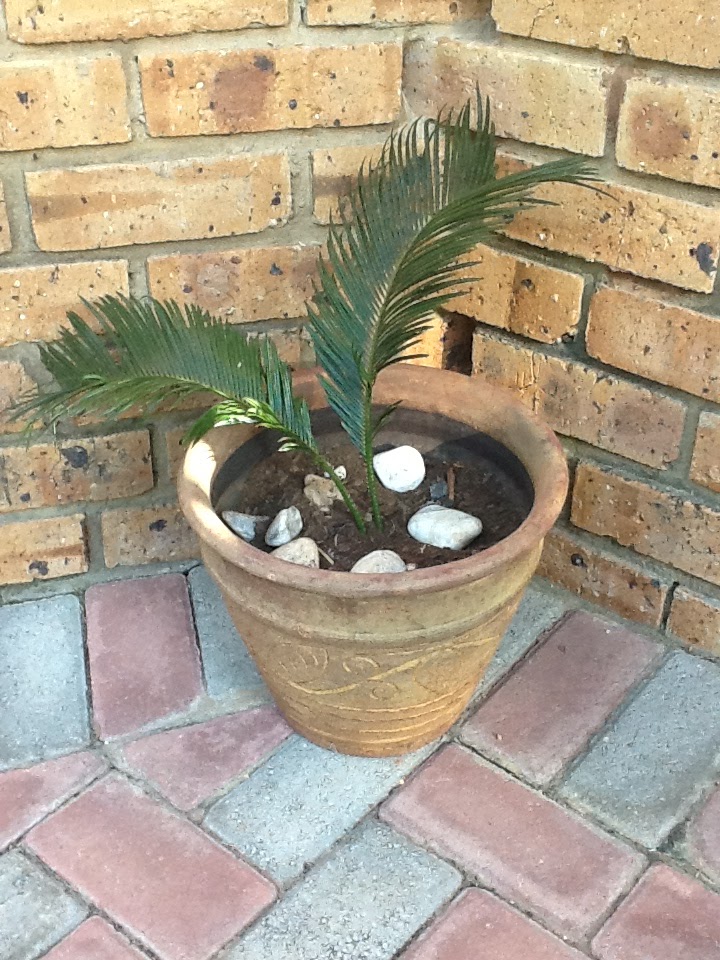 Gardening is such fun for kids all ages. Being outside, experiencing nature with all their senses, is important for optimal development.
Give your child this opportunity, even if you as parents do not know much about gardening (like me)!
Nadia is a teacher turned mommy to an almost 4 year old girl and 14 month old boy. She blogs over at Teach me Mommy about easy and playful activities with the aim to teach. You can connect with her on Facebook, Twitter, Pinterest or Instagram

Join us on March 31st to plant a seed with your child. Share your photos with us anytime on Instagram,Facebook, and Twitter. Let's inspire each other!!! Use the hashtag #plantaseed to connect with other gardeners!

We hope to inspire you to garden with your child this year!!!

Here are some articles to get your minds spinning about science in the garden!