This post is sponsored by Camp Invention. All opinions expressed are 100% my own.
Summer Science Camp
Camp Invention is Great for Gifted Students:
I am the parent of a gifted 2nd-grade girl with a strong desire for knowledge. She is the kind of kid who asks the WHYs and then heads to the library or researches online to figure out the answers. 
One day, she spent 2 hours making a list of scientific vocabulary words that she didn't know and their definitions (for fun!) When I was offered the chance to become a camp invention summer 2014 ambassador, I happily accepted.
Not only do I get to do science with my kids and share it with you here at The Educators' Spin On It, but my daughter will also be able to attend the week-long summer camp!!! HAPPY DANCE!!!!
Better yet, with her best friend!!!! Double HAPPY DANCE!
Her reaction to being told she gets to go to Camp Invention this summer: "YES!!!!!!!"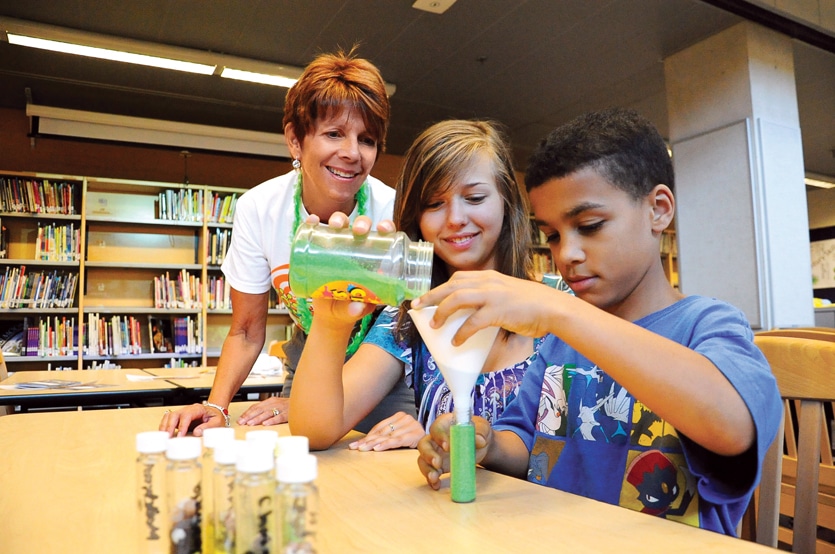 What Camp Invention Is:
investigations
experiments
engineering challenges
Camp Invention is a week long summer camp for students entering grades 1-6. It is a camp taught by certified teachers that focuses on S.T.E.M., science, technology, engineering, and mathematics topics.
Each week teachers will introduce 4 challenges or modules and students will work in groups, which are rotated throughout the day to work on these modules.
Click here to see more about what a typical day schedule would look like. It is the kind of hands-on, minds-on learning that I want my child to experience. 
A Team of the MINDS:
I have been a teacher in a school that hosts camp invention camp and observed camp in session. Let me tell you, the kids are engaged. They are talking and building. You can look in the room and almost see the students brains in motion. They are a team, working together to solve real world problems.
As a teacher, I was always amazed at the camp participants' projects.  
As a parent, I am so excited that my daughter will have the opportunity this summer to collaborate with her peers in team challenges, all while enriching her science, technology, engineering, and math skills.
Would you like to join me in sending your kid to camp invention this summer?
Links for More Information:
Follow along with the hashtag #CampInvention
Looking for more ideas for your Inventor? Try these…